Shortly before his death, 79-year-old Southern Wind founder Willy Persico handed over the reins to a new executive group of three owners. One of the investors is Spanish Juan Ignacio Entrecanales, vice president of Acciona Group and owner of Farr/Nauta SW105 Kiboko, the third boat from Southern Wind in his collection. The SuperYacht Times spoke to the entrepreneur.
When did you first meet the Southern Wind?
My love of sailing came to me from my father - like many in his time, he achieved everything by himself. His philosophy was that you should learn to sail on small ships. My father had four children, and we all wanted to conquer the seas in July or August. In the end, I decided to buy my own boat. I remember the Reichel/Pugh SW78 we used with my dad in the south of France. My friend had a SW72 designed by Bruce Farr.
I thought about different companies, but only Southern Wind offered the perfect combination of speed and comfort. Dad started with an eight-meter boat and was stunned when I told him about my decision to get a 21-meter boat. He was followed by a 28-meter and a 32-meter yacht. Ironically, all three are called Kiboko, which in Swahili means «hippo». The Southern Wind guys were just shaking their heads: they didn't think it was the right name for a racing yacht. However, they agreed to change their minds after I pointed out that hippos are considered not only the most dangerous beasts in Africa, but also very fast!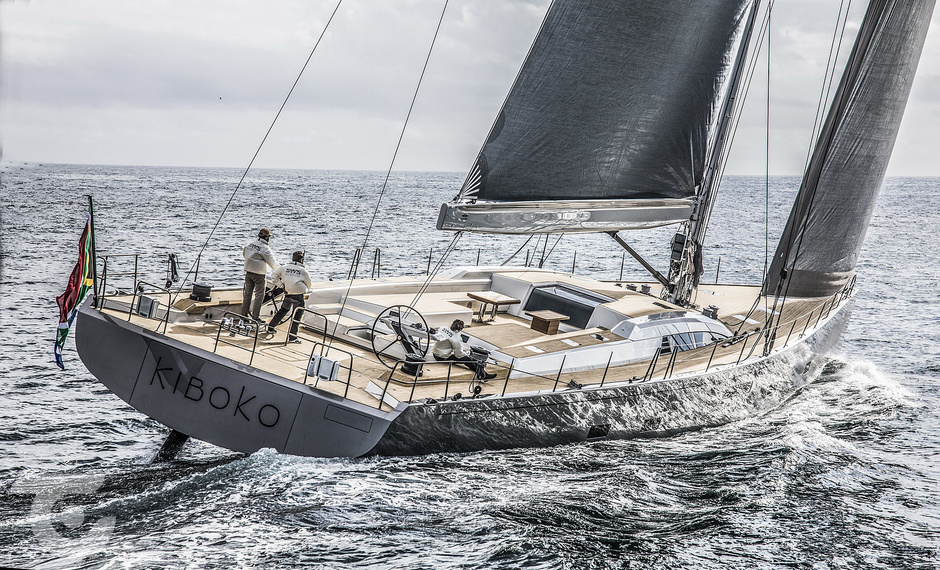 How do you usually use your boats?
I race several times a year: at my Superyacht Cup, Voiles de Saint-Tropez, Loro Piana in Sardinia and Giraglia. I was advised to try my hand at the Sicilian regatta, but I don't like racing that lasts more than 24 hours. I'm worried about getting into bad weather.

before a regatta I always order the crew to take «care of the ship and myself», and in that order!

On weekends, my family and I set sail on the Costa Brava, where our home is. In August we love to enjoy the views of the Mediterranean coast. It's always great to forget the daily routine - especially on a motor yacht. Navigation is a great way to enjoy life with your family and just have a nice dinner.
Have you thought about moving from Cape Town to the Mediterranean coast?
Not yet. It's a long way, and I'm not retired yet - how else can you find money for my boats? I was thinking of going all the way to St. Helen's Island on the 32-metre, there's an air link to Namibia. Alas, such enterprises are not very convenient, and by August, when I have a vacation, the boat was not ready. But - yes, I would like to go on a longer trip. I have not yet crossed the Atlantic Ocean by myself, without a father who has seen the whole world. I also hope to visit the ports of Maine, New England and Nantucket in the USA. The west coast of America is too far away, and the north coast of Europe is too cold.
How did you get the chance to invest in the shipyard?
Willie often raised this issue when it came to the company's future. Historically, my family has been involved in construction and renewable energy - I knew nothing about shipbuilding. But I knew it was a risky business with frequent fluctuations - and I didn't want to get into it alone. When the other shareholders showed interest, Andrea Micheli, Commercial Director of Southern Wind, brought everyone together and suggested action. We hold 75% of the shares - the other 25% are in the hands of management. I am very proud to be part of the brand.
What role does the fact that your co-investors also partly own the shipyard play?
It's not a big deal. We love sailing, and we care about the future of the company in the long term. I am Spanish and my co-investors are from northern Europe and Italy, but we support the Italian approach in Southern Wind. We also all take something from what we know very well: I'm not in charge of the shipyard's operations day in and day out - we have a dedicated team for that. I am more concerned about how we can sell more yachts. Building boats is a high-tech process, but I pay more attention to individual techniques. My task is to understand how we manage in comparison to the competitors, as well as questions concerning the tender process. This is what I already do in my company.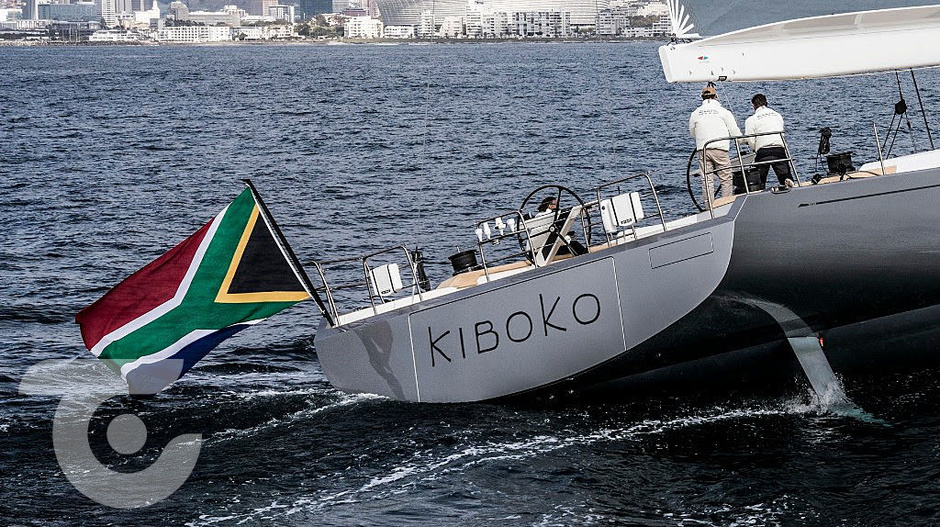 What does the Southern Wind expect in the next five years?
I watched the shipyard grow and grow. The design was changing, the carbon composite technology was improving. The brand became more recognisable and the market recognised that we produce the same level - or better - than our competitors. But it is important not to rush: a sharp success can sink the company. We must not build ships in a hurry or at a loss. Yes, the more yachts sold the better; we need net working capital to invest it back. Still, it's important to stay up to our standards and keep up to date. And we must not forget our commitment to our employees - we have 300 employees in Cape Town, each relying on the Southern Wind.
Which teacher do you respect the most?

Willie inspired me in both the business and maritime worlds. I remember him coming into my office in Madrid to discuss a 32-metre yacht. The way he convinced me to buy it was a real master's job!
We had much in common - like me, he believed that a boat was a boat, not a palace on the water.

By the way, what I particularly like about Southern Wind is that the company builds boats for the open sea that retain the beauty and all the modern flavors, but are not ostentatious.
Another important person in my life was my grandfather, who started a family business and always kept up to date. I have a letter that he wrote in 1941 urging employees to come up with their own ideas. If they were good, you could hope for a financial reward. A true rebirth titan, who read and thought a lot. His progressive approach to entrepreneurship was passed on to me.
Translated by Denis Koshelev for itBoat.