The Princess Yachts shipyard has existed since 1965. It has never been cheated or saved on customers, but it so happened that the company gradually began to be lost against the background of other, brighter competitors, and wealthy customers stopped paying attention to faceless designs of British shipbuilders. Author Bloomberg Jamie Lincoln Kitman. (Jamie Lincoln Kitman) tells .which has changed in the company with the appointment of the chairman of the board of directors.Anthony Sheriff. (Antony Sheriff), who doesn't see much difference between a yard and a car dealership.
Anthony Sheriff appeared in English Plymouth three years ago, almost immediately after his departure from McLaren Automotive. Here he had a look at Princess Yachts, which clearly needed fresh ideas and a strong hand. He did not deal with yachts, but was confident that he would find use for lessons from his automotive past.
As Sheriff himself confesses, he was hoping for old cost-cutting tricks familiar to car manufacturers, but he couldn't save money that way. Outsourcing turned out to be an impermissible luxury, and downsizing would only lead to a new headache.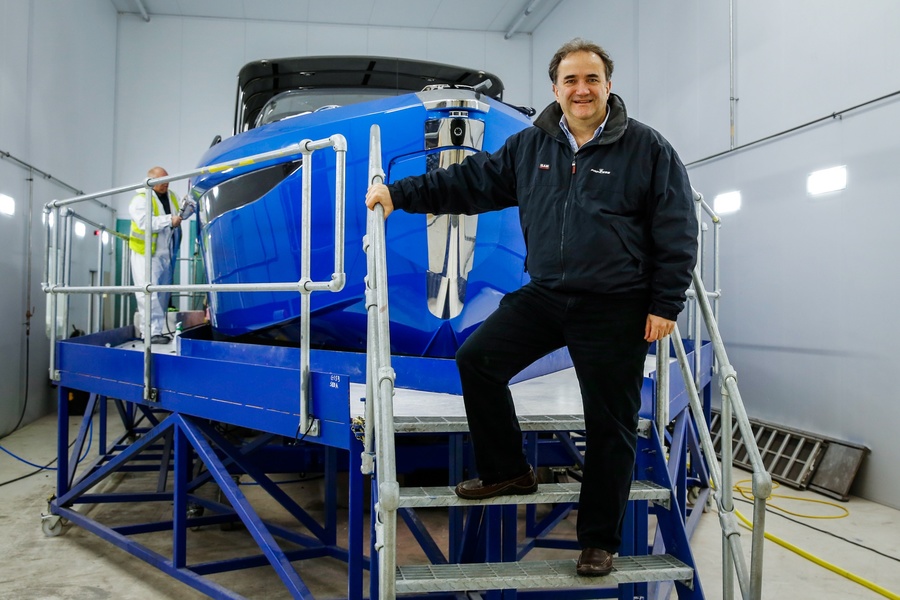 Realizing that old weather tricks wouldn't do the trick, the experienced administrator started thinking.
How to raise the company? It is impossible to save - it means that you have to choose a completely different approach: Innovation, new design and attack on the luxury segment.
Instead of shrinking, he's increased his headquarters by 50 percent, employing another thousand people. The new bold appearance of the boats (such as the Princess R35) was made possible by a collaboration with the famous Pininfarina, a design bureau that has fallen in love with Ferrari and Alfa Romeo all over the world. And under «the hood» of Princess yachts there are
stabilizers designed specifically for British «America's Cup participants.
With the current favourable economic climate, with an increasing number of super-rich customers, shipyards understand that you have to forge while it's still hot.
And Princess Yachts smokes - with great success. In 2018 Princess made almost £30 million in profits, with revenues of £340 million. Orders will cover a year in advance, until 2020 - that's more than £700 million commission. This is not the only record the shipyard is proud of: the number of employees has grown to 3,200, making Princess one of Britain's largest manufacturers of specialist equipment, ahead of Aston Martin.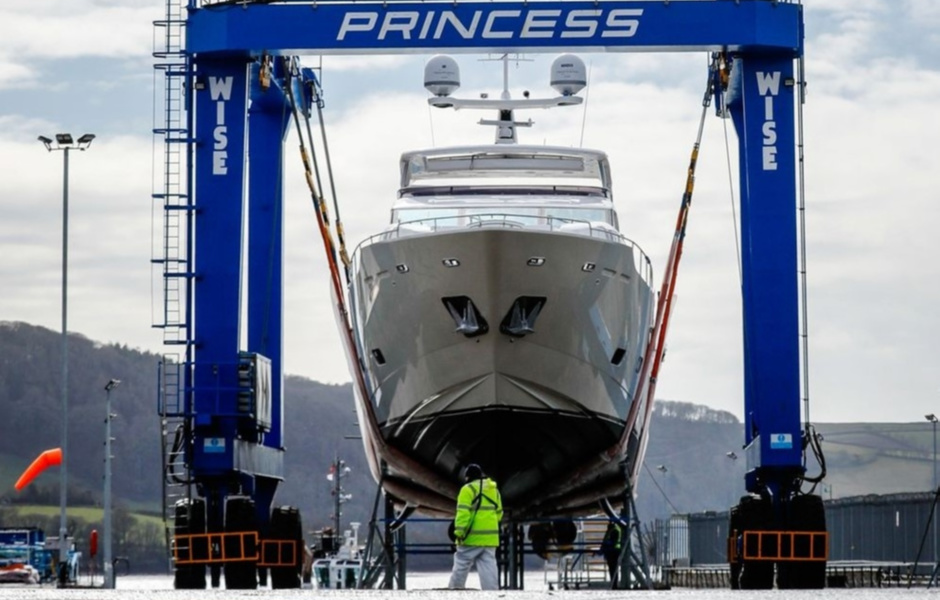 Back in 2015, the picture was quite different: Princess was sinking, figuratively speaking, and its losses were estimated at £19 million.
11 years ago, the company was bought from its founder David King by private investment fund Capital 2 FCPR, underwritten by a
multinational company LVMH - owner of luxury brands such as Louis Vuitton or Dom Perignon.
The foundation, not without the help of its billionaire chairman Bernard Arnault, added the financial strength missing Princess on the road to recovery. Shipyards with history and reputation needed fresh ideas that would add fire to her boring lineup.
In 2016, the 100 millionth financial recovery plan was launched. At the same time it became known about the partnership between LVMH and Catterton - a private investment firm from American Greenwich. She is now in charge of the shipyard's business. As for Sheriff, he joined Princess shortly after the agreement.
«When I first came here, the first thing I thought was: what a wonderful site we have, and people have been working here for 50 years. We produce everything ourselves. We're a ridiculously vertically integrated company," Sheriff recalls. - Then I looked around and realized we couldn't find anyone within 300 kilometers who could do this kind of work. Since we could forget about outsourcing, hand work became our general marketing line. Our brand is no longer Princess, it sounds like "Princess - handmade in Plymouth"».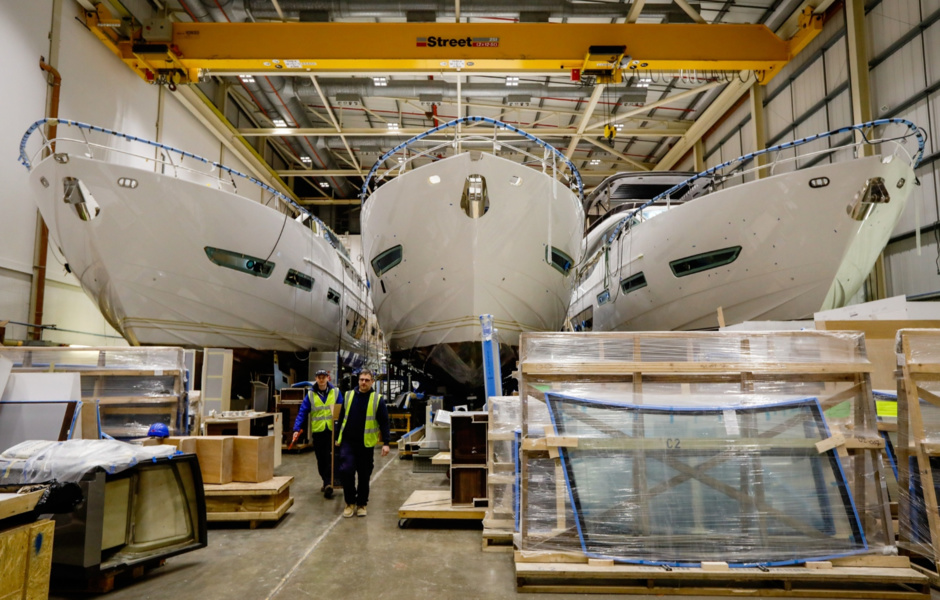 75% of each princess yacht's components - all the way to the wiring and fuel tanks - are manufactured here.
«We do have little old ladies and gentlemen working together with the young people, and they do absolutely everything. Customers can come and watch. But not for the way we assemble the boat from imported parts, but for something more interesting: how, for example, before their eyes, wood turns into beautiful furniture.
Sheriff himself is an American with Italian roots. He's 56 years old. He spent his childhood in New England, although his adult life was already in the Foggy Albion. First he worked at Chrysler, then moved to Fiat, and then in 2003 at McLaren. He was the one who helped design and launch the renowned McLaren MP4-12C supercar, but didn't stay with the company because of a conflict with CEO Ron Dennis, whose difficult nature forced many others to take the same step.
But Sheriff is not planning to forget his automotive past: he is a board member of three promising companies: Rivian from Michigan, which plans to produce advanced electric trucks, Rimac from Croatia, whose electric cars have already attracted the attention of Porsche, and Pininfarina, which hopes to produce a hypercar Pininfarina Battista soon.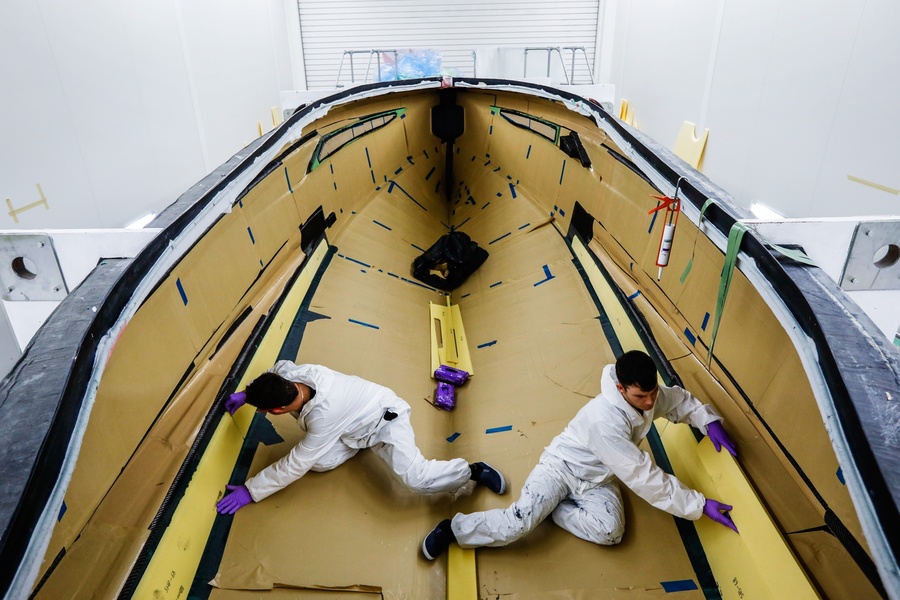 Sheriff continues to compare yachts and cars. For example, when it comes to the R35 sports yacht.
«This is our marine equivalent of a supercar»," he describes an elegant 10.89-meter yacht with a V8 engine capable of speeds up to 50 knots.
Sheriff has been able to use some of the lessons of the past in his new job.
he borrowed the common practice in the automotive industry of a single platform, which is that the same hidden«»elements are placed on different models.
The chassis and all kinds of mechanical systems roam from model to model. So it is possible both to save and to simplify assembling process.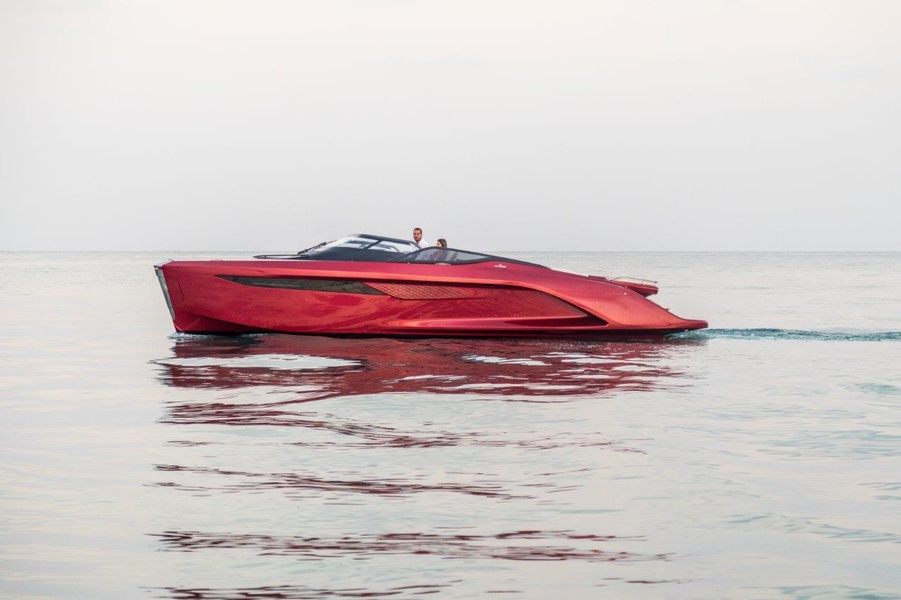 «We use the same molds for the underwater part of the hull and develop completely different concepts for the surface part and superstructure. So everything above deck has different layouts and shapes, and everything below deck is identical.».
The new Princess approach has impressed the press, according to yacht reporter David Robinson:
«The investment has allowed the company to completely restructure, increase delivery volumes, improve infrastructure, conduct a more aggressive marketing campaign and take the international distribution network to the next level. The result of these changes is visible».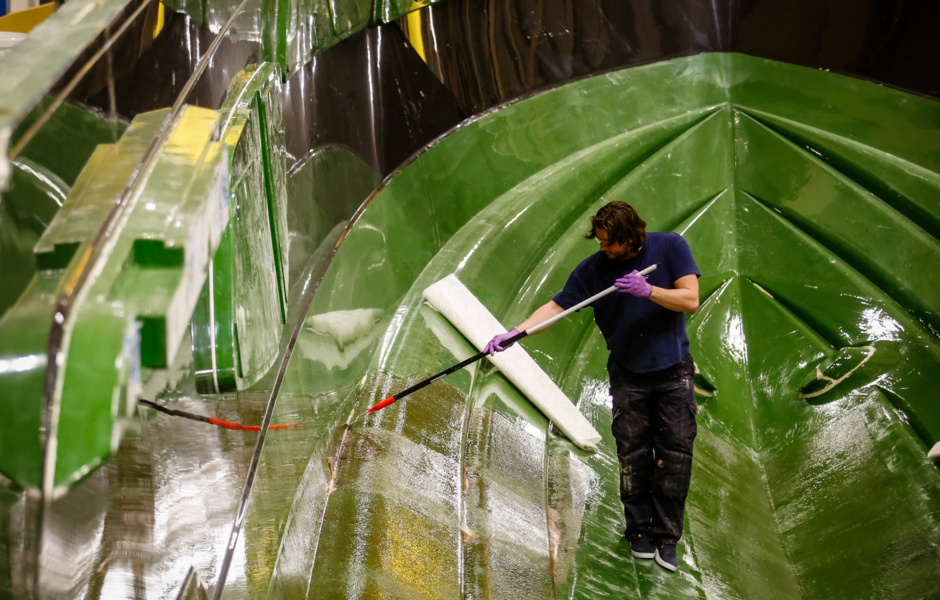 But it is not only the growing number of millionaires and billionaires that has allowed the once dead shipyard to thrive again. Two other favourable factors can also be cited.
Thanks to new technology, almost anyone can drive their own ship.
«If you can drive a Fiesta, you can drive a McLaren too. With yachts, it's about the same. They are no longer scary to handle. Do you want to stay in one place? Just push the button. The GPS keeps the boat in one position despite the current»," explains Sheriff.
The second factor is that more and more people are seeking peace and quiet.
«People buy yachts so they can spend time in silence with their families, away from worries, and so their children can't run away. The concept of rest for wealthy people has changed. Instead of flying somewhere by private plane, they just go out on a boat and spend their free time of the highest quality.
Translated by Denis Koshelev.