It's said that laziness is the engine of progress. We do owe some inventions to the lack or total absence of industriousness. But note: some of them. But in most cases, development is driven by an inquisitive mind. To continue our recent story of the people who have helped the world of yachting to become what it is today, we introduce you to its innovators.
Heinrich Hertz: a spark of knowledge
The significance of the discovery of radio waves by the German physicist Heinrich Hertz goes far beyond the water world. Nevertheless, his scientific breakthrough played a key role in the development of marine communication and navigation systems. It can even be said that Heinrich Hertz made a contribution that is absolutely incomparable with what other scientists have done for the yachting industry.
«I don't think the wireless frequencies I've discovered will find any practical application»," Heinrich Herz modestly evaluated his role in history.
How much he was wrong at that moment: over the next decade, radio signals will start to be broadcast across the Atlantic Ocean!
To varying degrees, we owe Hertz for VHF radio, radars, satellite communications, GPS, mobile phones and even microwave ovens in galleys. On top of that, a brilliant researcher discovered the photo effect. It formed the basis of the knowledge base that formed the modern concept of solar energy. The importance of Hertz experiments with cathode rays and developments in theoretical mechanics cannot be overestimated. It is hard to believe, but all these achievements the physicist managed to achieve in a short life - he died in 1894 at the age of 36 years. And yes: the unit of frequency Hertz (Hz), as we know, is named after him.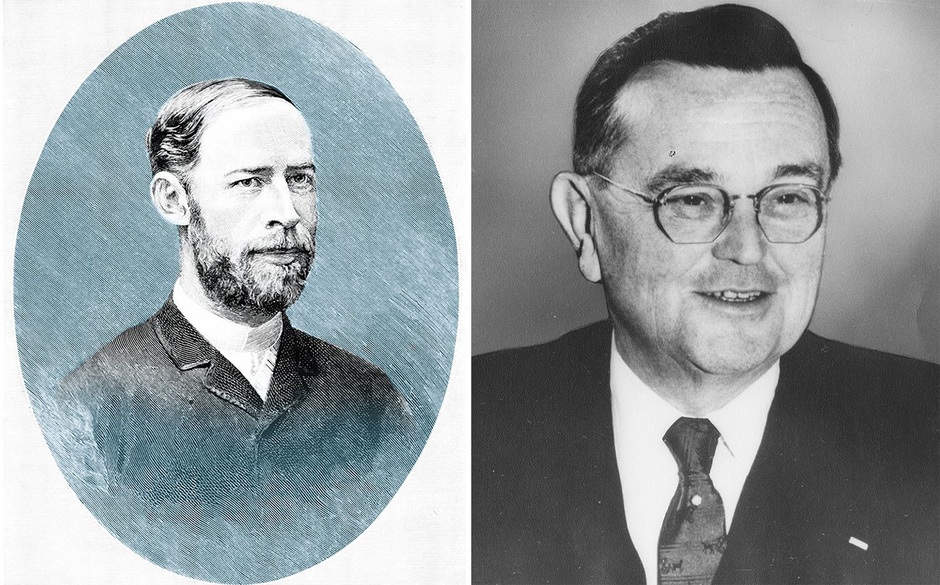 Russell Slater: Weaver
As vice president of research and development at Owens Corning, Russell Slayter is credited with inventing fiberglass in the form of individual strands - long enough and flexible enough to make «something out of.
Today we are entitled to say that of all the know-how of the 20th century, glass fibre has had the most significant impact on the marine industry. And in 1933, when Slater developed the glass fibre process and filed a patent application with his assistant Dale Kleist, he thought the least about boats.
Insulating material - this was the first commercial application of glass fabrics. It was not until 1941 that Owens Corning began manufacturing reinforced fibreglass plastic, also called FRP. The American military used it as a substitute for aluminium.
It is believed that a small wooden sailboat builder named Ray Green was the first to make a boat from the FRP (1942). It was an eight-foot boat.
Today, according to the National Marine Manufacturers Associations (NMMA), 57% of all motor boats are made of fiberglass. That's the reality that wouldn't have been possible without Slater.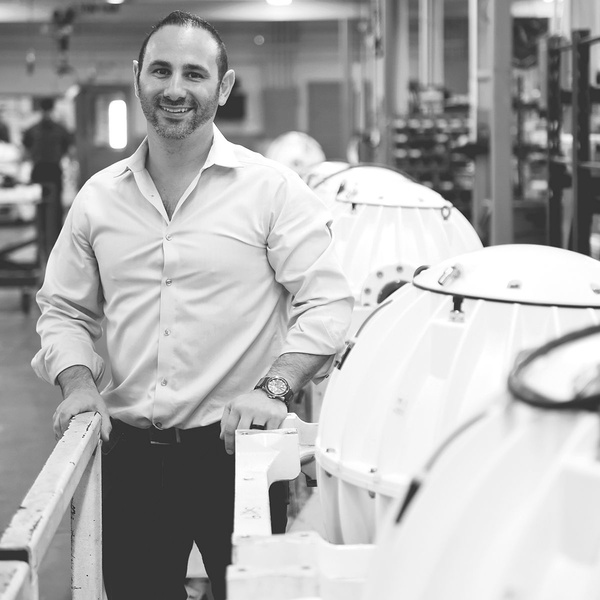 Seakeeper: balanced behavior
Seakeeper gyroscopic stabilizers reduce swinging by 95% on the move and at anchor, helping to end marine disease. Anyone who has ever been on a boat equipped with a Seakeeper device can confirm this. Its operating principle is based on the same technology used in the International Space Station (ISS) stabilization control system onboard gyroscopes.
How does it work?
1. Inside the hull of the Seakeeper is something like an aluminum ball, and there is a flywheel in the bow of this sealed ball.
The flywheel stands on a vertical axis supported by top and bottom bearings at 557 mph (896.4 km/h). For comparison, this is roughly the average flight speed of most commercial aircraft.
2. For the flywheel to rotate at Mach 0.75 (1 M = 1,224 km/h), it must remain cold. The manufacturer uses a mixture of seawater and glycol in his cooling system.
3. All Seakeeper gyrostabilizers are actively controlled: the system analyzes the changing marine conditions in real time, providing the hull with the torque recovery needed in the present moment. As the ship is swinging forward and backwards, the gyrostabilizer starts moving from port to starboard.
The current line of Seakeeper gyro rocker stabilizers includes models suitable for installation on boats and yachts from 27 to 85 feet and above.

Don Blount: destined by fate.
Marine architect Donald Blount's passion for fluid dynamics began when he was still a student at the Virginia Institute of Technology. This youthful passion grew into a 20-year career as a designer of small ships for the U.S. Navy, culminating in the position of Head of the United States Navy Department.
He founded Donald L. Blount and Associates in 1988, making since then an invaluable contribution to the construction of boats ranging from Rybovich sport fishing boats to the ex-yacht of King Juan Carlos Fortuna of Spain. His portfolio includes at least 500 projects!
And despite all this, Blount does not consider his projects to be his greatest professional achievements. For him, it is much more important that the written works of which he is the author. For example, the book «Performance by Design: Hydrodynamics for High-Speed Vessels».
«The books behind my writing and the newspapers where I was published mean much more to me. I think they mean more to both the boat community and boat builders. I like to talk about marine technology in simple language, making it more understandable, which is useful for a wide range of people», - said Don Blount once.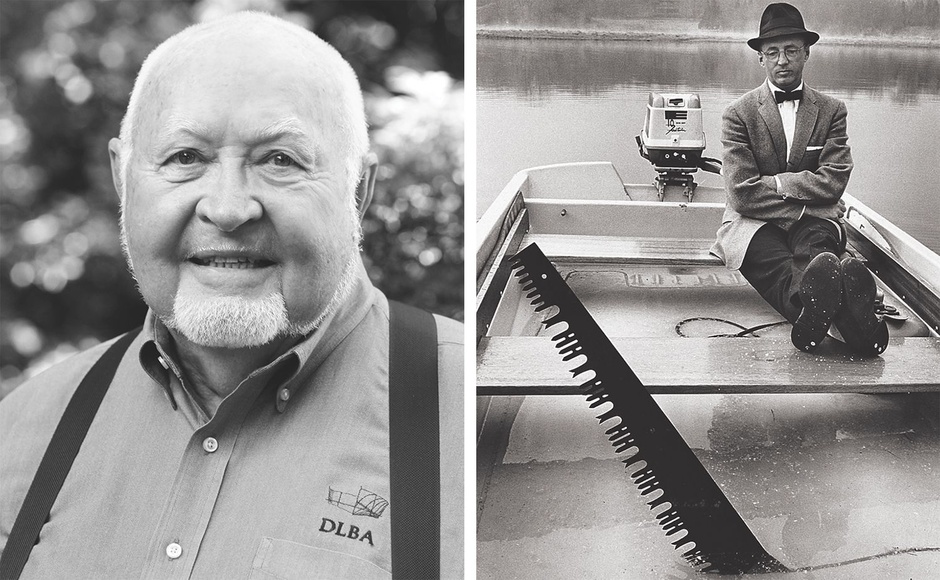 Dick Fisher: an unsinkable legend.
Few companies have been as successful as Boston Whaler, and only a few shipbuilders have achieved Dick Fisher status withhis «unsinkable boats».
In 1957, Fisher, a Harvard graduate, applied for a patent for the technology of casting the boat hull with polyurethane foam (Unibond) to form a monolithic sandwich«made of» fiberglass and just polyurethane. A year later, the experimental Boston Whaler 13 was presented at the New York Boat Show. It went under the brand name Boston Whaler, and was built by Fisher-Pierce in Brightree, Massachusetts. Thanks to its exceptional stability and load capacity, the firstborn was recognized even among critics.
In 1958, Dick Fischer clearly proved that «buoyancy» is more than just a vivid slogan. The founder of the company personally sat quietly on board his boat when it was sawn in half, and as a result... ...she stayed afloat!
Of course, today the instruments have become more perfect, the foam itself has changed, but the concept remains the same.