Hannah Stodel is a famous British Paralympic champion with an impressive collection of gold and silver medals.
Stodel was born without a forearm, which did not prevent her at the age of three to take up sailing seriously.
In 1995, at the age of ten, she joined the Royal Yachting Association, despite the fact that there were hardly any people with disabilities in the organization. Now Hannah is preparing to participate in the famous Vendée Globe, a round-the-world solo regatta.
It's a crazy company.
Hannah Stodel always said she was a strong man. Well, how else is it when it comes to a regatta without stopping and helping? There aren't many people in the world who can handle it. As for Hannah, she's going to face an even bigger set of challenges. Since she was born without a forearm, things will be twice as difficult for her. But she doesn't think about the difficulties - all her thoughts are dedicated to the test, which she calls a «cherry on the cake».
She can be understood: Hannah may become the eighth woman in history to take part in the Vendée Globe and the first person with disabilities in the history of the regatta. According to Stodel, the idea to try out the Vendée Globe came to her back in 1998 when she met Ellen MacArthur, a yachting woman who broke the world record for solo sailing around the world.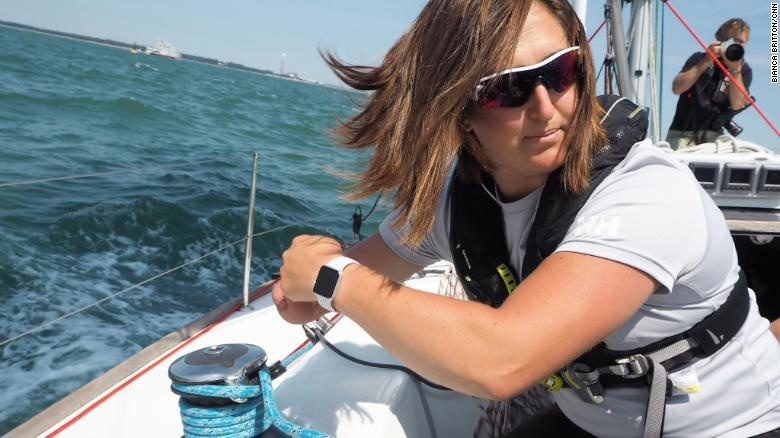 «She was told that this was impossible because she was a woman and also a miniature. But she just brushed them aside and proved that anything is possible if you believe in yourself.
I want to inspire people with my experience.
If I can do that, then others can do what seemed impossible»to them.
A heroic test.
Vendée Globe cannot be taken seriously. The regatta is called the «Everest of the Seas» for a reason - it really does require incredible endurance from athletes. Only 53% of the competitors reach the finish line.
Next year, the length of the route of the regatta will be 35,000 kilometres. The beginning - November 8, 2020, the starting point is the French city of Le Sables d'Olonne. Christmas Stodel will be celebrated in the open sea. The record for the fastest passage of the regatta was set in 2017, and it equals 74 days.
There are two reactions to her decision: «Are you crazy» or «Wow, cool!»
«I hear the second most often, especially among other yachtsmen. Legends like Ellen (MacArthur, itBoat), Sir Robin Knox-Johnston and Mike Golding have offered their help and advice».
Stodel usually sails with a three-person team, but at Vendée Globe she will have to face the elements alone. Accordingly, the boat will have to meet all her requirements.
«Had to think outside the box. How do I get on the mast? How do I lower the sails? What will I hold on to in the open sea while trying to cope with these tasks? Sooner or later I'll have to sacrifice efficiency for safety, but that won't change much. It's all a privilege. Ellen was the first woman, and I've set myself a hard target, too».
«It's a whole new discipline. Yes, I've been a professional sailor since I was a child, but I still had to learn a lot again: how to take care of an engine, how to deal with lack of sleep and loneliness, how to deal with stress. It is difficult.
I'm afraid of the unknown. What if something goes wrong, what if I get sick?
I'm afraid of something I can't predict. You can plan everything up to a minute, but the day before the regatta, there will be unforeseen difficulties. You just have to be ready for anything».
According to Stodel, she's not thinking about winning. It's not about the podium, it's about the challenge. If her dream becomes a reality, it will change the lives of many people. However, she still sets herself ambitious goals, for example - to overcome 40 thousand kilometers in 100 days.
Disability is not a sentence.
Nothing prevented Stodel from being inspired by her parents' example (her mother almost took part in the 1988 Olympics) and from taking part in regattas against full-fledged athletes. The attacks at school were hard to tolerate, but she decided firmly that she would not look for easy ways. Even the Paralympic sport seemed «weak»to her.
«I saw no reason to get involved, because I could stand up to anyone. At that age, I just didn't want to be any different. I wanted to be normal».
Her worldview changed with Paralympic Andy Cassell, who took gold at the 1996 Atlanta Games. In the end, Hannah won three championship titles. She represented the United Kingdom in Athens, Beijing, London and Rio de Janeiro.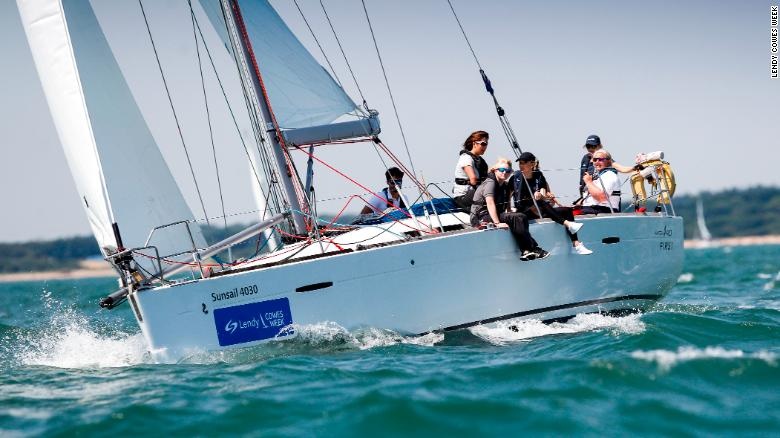 Sailing is for everyone.
Sailing will not be presented at the Tokyo Paralympics. It turned out to be a huge blow and a signal that it is time to return to the dream of childhood.
When they ask Hannah if there's a chance that sailing will return to the Paralympics by 2024, she shakes her head: I think «that's it, they killed him. We fought, but there's nothing to do. Countries do not finance teams, no one trains, no one takes part in regattas. It will take a lot of time to restore everything».
«I was humbled by the new realities of the Paralympics for a long time. We were all depressed. But the new program kind of hints that it's time for us to show that the disabled are as capable as anyone else.
We want to prove that our sport is inclusive.
That if you can stand up to full-fledged athletes, no one will»stand in the way of you.
Sailing is really inclusive. This is proven by the Round the Island regatta, which Stodel adores, and which will take place on 29 June, when the British Isle of Wight will assemble at the start of 1400 boats.
«I always wonder how many people take part, and I'm not just talking about the disabled. That's the point of the race - everything is welcome, whether it's a pleasure boat or a boat.
After the regatta, Stodel will have 17 months left to declare his participation in the Vendée Globe. It's not an easy task, but it's not desperate: «if it doesn't work out next year, it'll work out in a year. I'm just inspired»by the challenges.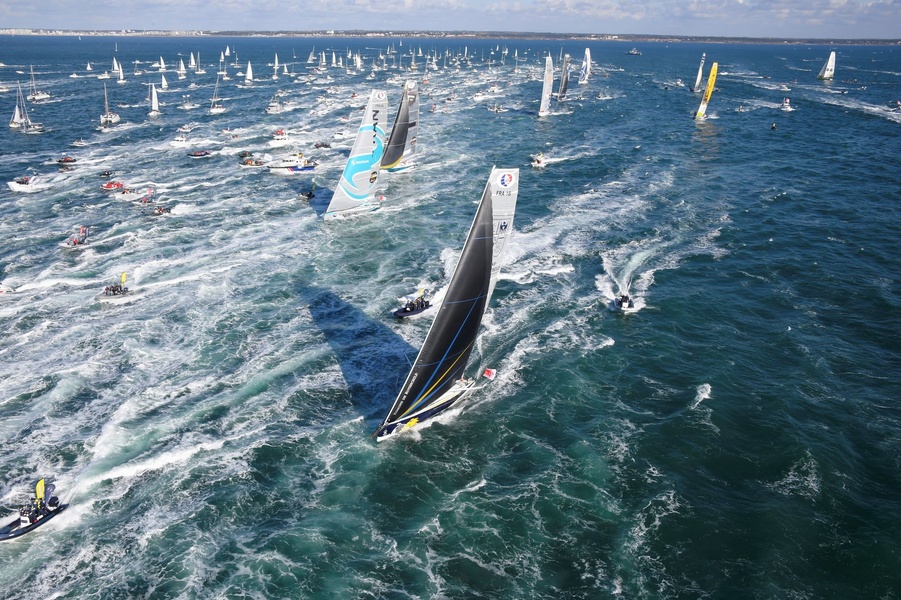 Prejudice warfare
Since childhood, Stodel had to accept the role of an outcast. She was treated differently because she was an invalid and just a woman.
«I think we (women) have come a long way, but sometimes I wonder: has it changed so much? We still have a lot to fight for equal treatment with men, but from time to time there are breakthroughs»," says Hanna, who thinks there are still roles in yachting that are usually reserved for men only. Tactics, for example, are still a part of the sport.
Anyway, Hannah Stodel is now in a positive mood. Very soon she will have to do something that no one else in her position has ever done. And no matter how the regatta develops, she will surely learn a lesson from it: «I can find a positive attitude everywhere. That's what made me achieve everything in my life».