Unlike a leisurely peaceful sailing trip, yacht racing is a fine and honed teamwork for results. But there are many myths around sailing, which become a barrier to the dream of yachts and the sea: only for professionals, expensive, girls do not belong here ... Let's analyze the five main ones and at the same time tell you how to learn how to race and where to go to the regatta.
Myth 1: Sailing is for professional sportsmen.
Indeed, some regattas are exclusively between experienced crews. It's definitely not suitable for a newcomer:
Summer Olympics. Most athletes train from early childhood, and participation, and even more so victory in the main championship is a dream and a major step in their career, so training takes almost the entire year with little breaks for recreation and personal life.
Competitions with a high level of risk. It's hard to imagine that a newcomer will go to the Volvo Ocean Race around the world. It's a 39,000 nautical mile challenge, with places of real sea hell in non-stop mode. Or: you can hardly cross the Atlantic on your own without having a strong command of yacht control technology and steel nerves (here Mini Transat should be remembered). But, by the way, just across the ocean you will not be forbidden to go on your yacht, although it is also not so easy - find a sponsor, two-year qualification ...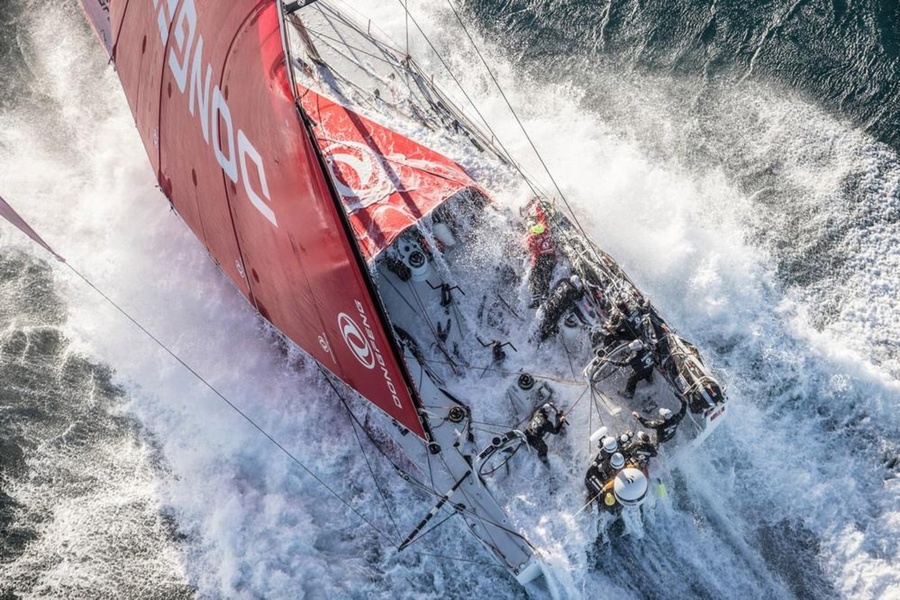 Where to start if you are just looking at sailing:
There are sailing schools in almost all cities with access to the lake or sea. The groups are usually divided into classes of yachts. You can stay on Olympic boats with one or two riders on board or team boats where there can be four or five people. Instructors are former athletes who have been licensed as coaches and often are acting masters of sport. In class they teach the basics of yacht management, sail settings, racing maneuvers. Two or three times a week there are training regattas - weekends or weekdays in the evenings.
Instructors gather teams to participate in regattas in their region or other countries from schools. The calendar is usually one year in advance, so you can plan your holidays and go to the regatta at your convenience.
If you do not study at any of the schools, you can simply choose from the available offers on the internet. Most often you should look for them on the social networks of the same schools, on the sites of yachting travel agencies or just on request in Google«». In this case you just have to scroll through the options carefully and choose the one that suits you.

Myth 2. No experience required.
The majority of operators of tours on regattas say «Experience is not required» and keep silent that sailing refers to extreme, and absolutely any regatta is connected with risk for life. Therefore, it is always worth remembering:
About safety. There are always plenty of traumatic moments on a racing yacht: one of them will get tangled up in ropes and fall down, the other one will not hear the command and will get a boom on the head or neck, the third one will push the fourth one and he will fall overboard... That is why the first thing the captain starts his acquaintance with is a safety briefing on board and roles distribution. On the eve of any regatta there is one or more training days in the coastal zone, where the waves are slightly lower and the wind is weaker.
About psychological aspects. It's hard enough to prepare yourself morally for something you've never tried before. Going out into the open sea without visible shores, in difficult weather or wind conditions, long swaying on high waves without moving forward, swaying are just some of the difficulties that yachtsmen face. The result is discomfort, panic, bad health and a desire to end this ordeal as soon as possible.
It is worth paying attention to the choice of the regatta. It must match your qualifications. Jumping above your head is unlikely to work, and you can get an emotional injury with a high probability.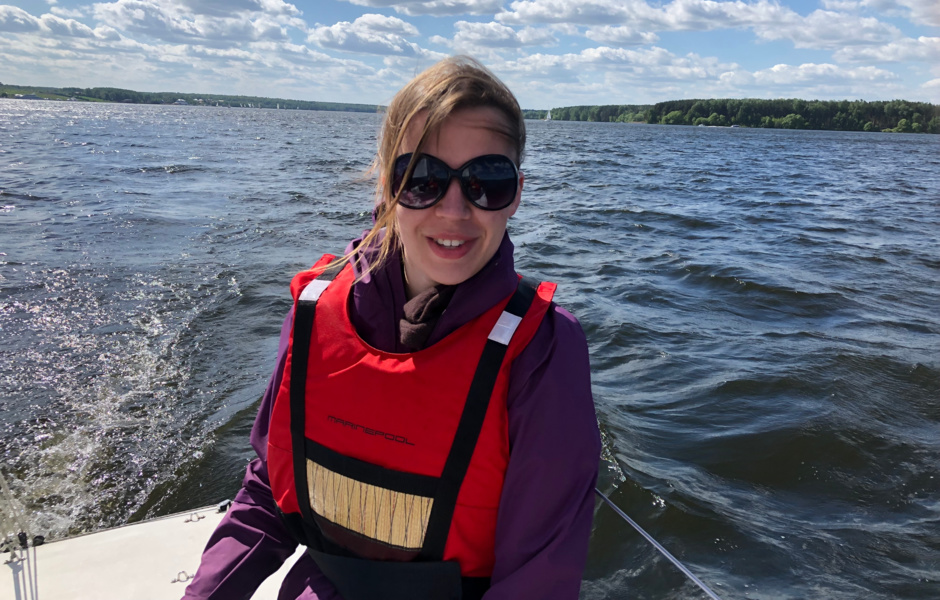 What are the criteria for choosing the first regattas...
You should not start with long distances unless you want to test yourself. Six or seven days at sea with night passages and the need to carry the watch can be great to exhaust. The best solution is a mixed race format: a few days is a short distance and one or two days is an itinerary race on an interesting route. This combination will allow you to get used to the rally, work out the interaction with the team and most importantly - to understand what format you prefer.
As mentioned above, it is important to choose a regatta by its level of qualification. But it is also not necessary to go on a professional sports boat, but rather to give preference to a cruise racing boat. Here there is less chance to get hurt, and the comfort on board at first allows you to better understand your tasks.
In some water areas you should choose not only the regatta but also the season. So, on the North Sea even in summer it is not always warm weather, and in the bag you will have to put one, or better two sets of waterproof and inflatable clothes. Or vice versa - in the Caribbean in February and March, the scorching sun can add you trouble, so you should also prepare for the regatta with all seriousness.
If you want to expand the circle of communication and diversify your leisure time, you should give preference to regattas with morning and evening coastal program. These can be theoretical classes with experienced yachtsmen and inspiring Q&A sessions, yoga classes and jogging along the sea, racing on SUP boards for a prize from one of the sponsors and so on. The dive is exciting and you suddenly have a whole community of people to meet in town and plan a joint training session on the water.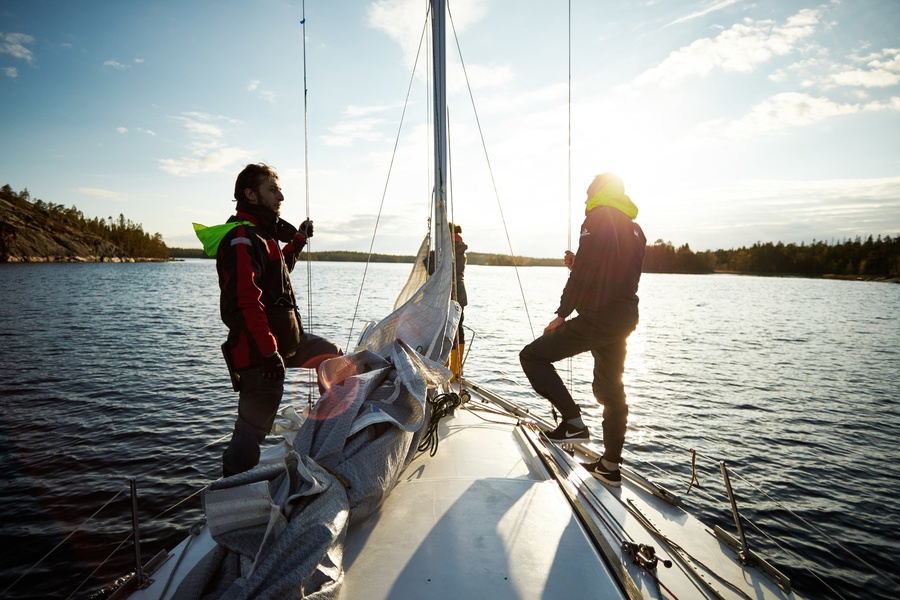 Myth 3: Sailing is expensive.
Sailing is definitely not cheap. But if you do not have the following symptoms, you can build a racing wardrobe from sports or tourism mass market brands, get the necessary knowledge from open Internet resources and not ruin the family budget at least in the first year or two classes:
- Until you are lost in the yacht club a few days a week;
- you can hold out until the weekend;
- you don't count the days and weeks until the next regatta;
- you're not trying to move your vacation or take days at your own expense, because you want to go to some special regatta where you have to go.
For a beginner yacht racer for the first couple of seasons, the base cost is made up of several blocks:
training;
fitness maintenance;
outfitting;
participation in regattas in your own city/country or another.
Let's take a closer look.
Sailing and racing courses
Participation in a regatta implies the ability to quickly and correctly execute commands, and the outcome of the race directly depends on the coherence of the crew and mistakes made. Therefore, it is worth to take the most basic course for sailors. It gives you knowledge of the boat's structure, understanding of safety and the ability to quickly follow the captain's instructions. It is worth paying attention to the IYT (International Crew Training - 600-700 euros depending on the season) or RYI (RYI Competent Crew - 650 pounds or 750 euros) initial courses.
If it's expensive, limit yourself to two or three days of intensive courses and gain experience directly at sea. For practice, you can team up with other newcomers and take some private lessons on the weekends.
You can learn the theory from the online courses of the same schools, books on the basics of sailing, as well as many free guides on Youtube.
If you already have basic knowledge, you can take the next step - take a racing skill course. Here you will learn how to shorten your time for maneuvers and bring your actions to automatism, to feel the wind with your nose, to anticipate changes and to react lightning fast to the captain's commands. Such exercises should be held with your crew regularly or at least a few days before the regatta. This gives you significant advantages over your opponents on the water: you can work through all possible mistakes and go to the start with a cohesive team ready to win. Usually such training takes place from a few days to a week and costs an average of EUR 200/day per crew of 4-5 people. For example, racing courses are held by J/Worlds, SailCoach, International Sailing Academy (from $300).
For those wishing to drive, you will need to obtain a skipper and radio operator license. In detail we told about where to study for a skipper and how much it costs, in a separate article.
Trainings and local regattas
All schools offer hour/day subscriptions to instructor-led classes, training regattas and intensive sessions with guest coaches. The cost of training varies from boat class (dinghy), number of people on board and other factors. Thus, training on a single «laser» will cost 30-40 euros per hour with an instructor and 10-15 euros - without. And if you buy a season ticket at once for 30-50 hours (for example, for the whole season), an hour will cost 20-30% less. And this applies to almost all sports yachts.
If you are not ready to attend training regularly, you can sometimes gather with a few similar novice yachtsmen. If you have a skipper, you will only have to pay extra for a yacht charter. For example, a J/70 boat for 4-5 people will cost about 170-250 euros per day depending on the technical condition or with an hourly fee of 30-40 euros for all. Instructor's services on such a boat can cost 150-200 euros per day for the whole crew, and trial training for 1-2 hours should be discussed personally with a coach. Schools also often offer a «charter+instructor» package for 70-80 Euros per hour for everyone.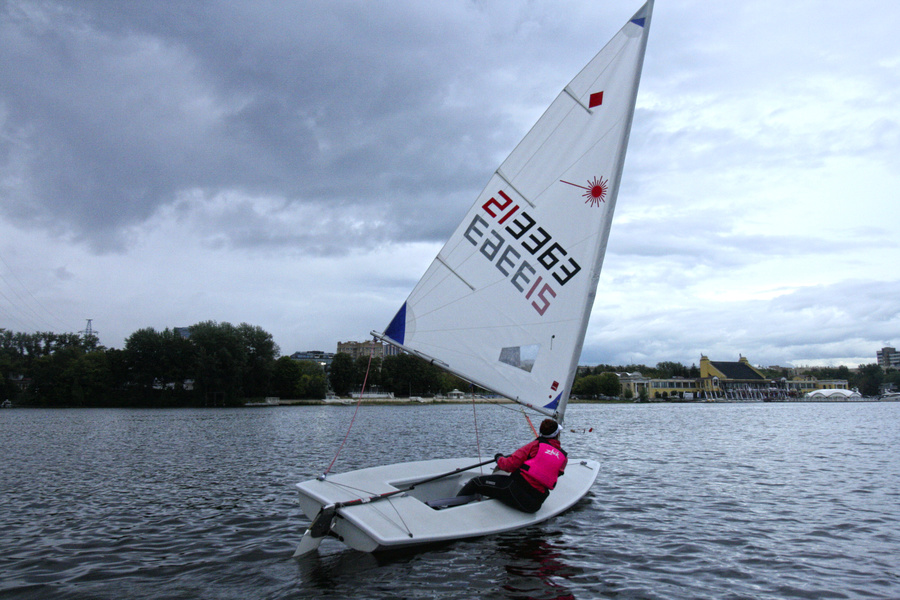 You can also take part in a weekend regatta on one of the school boats. In a few hours on the water you will gain new knowledge and switch. You can join a team with an instructor for 30-50 euros.
Often owners of yachts are looking to join the crew if there is a shortage of water on board. In this case, it may be sufficient to pay only the fee to the ship's ticket office for the racing fee and food. To keep track of these offers, it is worth subscribing to the yacht class pages and common sailing groups and be ready to get together for the race at any time.
Not every athlete is a yacht owner. To participate in the regatta is quite enough to take a boat on charter. In this case the crew will divide the expenses in equal shares into the yacht itself, the racing fee, air tickets and visas, as well as contribute some amount to the ship's cash desk for food and water. But you don't have to pay for accommodation: if the yacht is a racing cruiser, there are several cabins, shower and even a small galley (sea cuisine).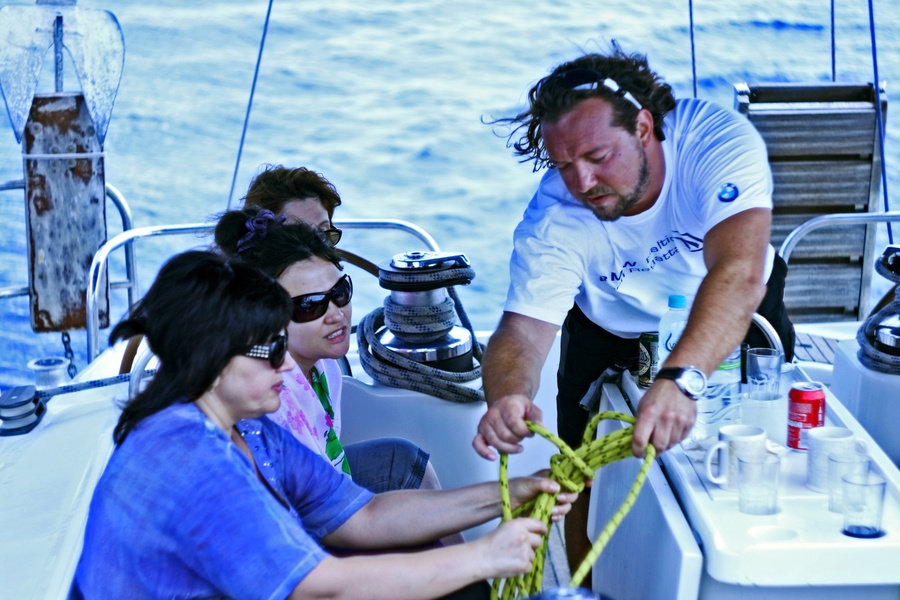 Excellent physical fitness, endurance, muscle tightness, vivacity - important qualities of any athlete. How you prefer to keep fit is a personal matter. You can regularly train in the gym or on the bar in the yard of your home, run in the park or go to the pool. Yoga or one of the types of martial arts is not superfluous. In general, absolutely all options are good, the main thing is to be in a healthy body, sleep well and focus on their tasks in the race.
Outfit .
There is a saying in the yachting community: «There is no bad weather. There are bad clothes». What is worth paying attention to and how you can save money for a start:
Waterproof and inflatable, but breathable clothes. For short distances on a hot day, of course, an waterproof suit won't come in handy, but a UV-protected Longsliver will be very useful: it quickly removes moisture, the body breathes and doesn't burn even in the scorching sun. A wardrobe for the Baltic and North Sea regatta will most likely have to be made of a pair of sets of clothes in case of storm, cold wind or unexpectedly warm sunny day. The Mediterranean Sea is often unpredictable, so it is better to adjust your luggage according to the weather forecast on the eve of the regatta. Among the inexpensive yachting brands is Tribord, which is widely represented in the Decathlon chain of sports shops. More durable models, and even better yachting brands will cost many times more.
Non-slip shoes that leave no trace on deck. If you're racing dinghies, all you'll need is neoprene boots. They'll last you many years. Deck moccasins (topsiders such as TBS, Leeward) with white non-slip soles and soft thin leather are great for keeled yachts in good weather, while leather or rubber tall boots with legs that will also hold you firmly on the wet deck while you roll. High-quality yachting shoes with regular water-repellent treatment retain their properties for more than one season.
Specialised accessories: quality sunglasses and leather products with high SPF, time measuring watches, breathable caps and visors, aquapacks (sealants) for documents and clothing in case of bad weather, multi-tulls and other useful items for everyday marine needs. Usually yachtsmen buy them as needed and use them for many years.

Myth 4. Sailing is not for girls.
It's worth taking a look at the Summer Olympics schedule to see for yourself. Today both single female crews (Laser/ILCA Radial, RS:X, 49erFX) and mixed crews (Nacra 17) meet here. In professional regattas there are also more and more women and even entire crews that inspire girls all over the world. Among the most famous names: Ellen MacArthur (world record holder for round-the-world solo sailing, Vendée Globe round-the-world solo silver, British Empire female commander),Di Cafari (first woman to participate in the Vendée Globe round-the-world single race, skipper of the Turn the Tide on Plastic in the Volvo Ocean Race), Florence Artaud (victory in the 1991 Route de Rhum single race is included in the Guinness Book of Records),Don Riley (silver in the 2014-2015 Volvo Ocean Race with Tracy Edwards, winning America3 at America's Cup), Tracy Edwards (silver in the Volvo Ocean Race with his own female crew, world record for the Jules Verne Trophy round-the-world speed race), Team SCA and Sam Davis (all female crew of the Volvo Ocean Race).

And not all famous yachtswomen have absorbed the love of sailing with their mother's milk. Clarisse Kremer (France) came to sailing after 25 years, which did not prevent her from finishing second in a single non-stop race across the Atlantic Mini Transat 2017. She is now preparing for sailing «Olympus», the Vendée Globe single round the world. In addition to Clarissa Kremer, four other athletes are preparing for the Vendée Globe 2020. For this challenging offshore test, this number of female participants is a real record. In previous seasons there were a maximum of two female sailors and the best result was second place (Ellen MacArthur, 2000).

And while in professional sports there are still fewer women than men, in amateur sports the ratio is much closer to each other. Today, the list of participants in any regatta includes a large number of sailors-girls who perform even physically difficult tasks on board, and helmsmen.

Myth 5: Sailing is for blanks and free like the wind.
Yes, it is undoubtedly easier to get together without family during a month's sea voyage or at the regatta. But among amateur yachtsmen there are quite a few families of yacht owners who regularly go out to sea with the whole crew. And there are those who haven't returned to shore in years. In such families, of course, a new generation of yachtsmen grows up - talented shipbuilders, inspired sailors.
The organizers of amateur regattas are well aware of their audience and in every way help to combine the love of sailing and family leisure. For example, the coastal program of Cowes Week includes a large interactive area, food courts, excursions aboard different boats and even centuries-old ships.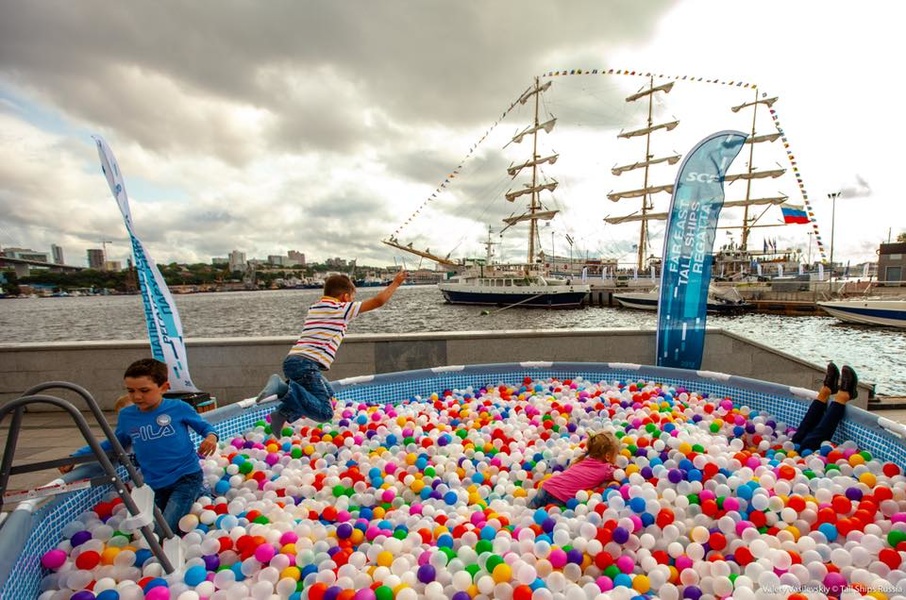 Some regattas are simply designed to bring together a part or the whole family on board. For example, the feature of The Tall Ships Race is that half of the crew must be under 25 years old. So, the youngest can be left at home, and mom, dad and daughter can easily go through one stage of the regatta together. In general, at many amateur regattas in the crew you can meet parents and children over 14-16 years old, if it does not contradict the rules of the competition (see the Regulations for the regatta).
It is also possible to meet a sailing school for children of participants. Usually it is designed for children from 5 years of age, as classes are held on Optimist class boats and sometimes on Lasers for those who are older. In between trips to the sea, children are taught theory or English.
Conclusions .
You can come to sailing at any age. The main thing is readiness for high physical and psychological load, desire to learn and serious attitude to business. You can start in your city or combine it with a trip to another country.
Every year the interest to this sport is only growing. The trend of recent years is not only to improve the quality of organization of regattas and the level of training of amateur teams, but also in the increased interest of girls.
Sailing is not a cheap pleasure. But there are always options how to go out to sea and not to ruin the family budget.
More than one generation of hereditary yachtsmen has grown up in sailing. And today it is experiencing a special rise thanks to new opportunities for both children and adults. Why not try it for you as well, if your soul lies in the sea and adventure?