When is it worth thinking about buying your own boat and when is it easier to charter a yacht? Can you consider buying a yacht as an investment? How difficult and time-consuming is the process of buying a yacht? What is the real cost of buying? Ken Rivadeneira from Worth.com found out from top brokers and experienced superyacht owners what a beginner needs to know before buying a large boat.
«Andromeda La Dea, a 47-meter sailing yacht, has» had a busy life. Tom Perkins, co-founder of the famous venture company Kleiner Perkins and a great fan of sailing, commissioned the Italian shipyard Perini Navi to create her in 1990. Of course, the latest technology was used in the construction, such as a computerized sail folding system, which allowed reducing the size of the crew. Four luxury cabins, advanced communications systems, a range of 4,000 nautical miles and a top speed of 13 knots - «Andromeda La Dea» could conquer any ocean without any problems.
«This yacht has been a real miracle, and in the 10 years I've owned it, she's covered more than 200,000 miles», as Perkins described in Valley Boy, his 2008 autobiography.
The yacht has sailed around the world, entered the waters of the Arctic and Antarctica, and even survived the harsh Halloween Storm of 1991, which formed the basis of the movie Ideal «Storm with George» Clooney.
«In many ways it was an ideal yacht: fast, beautiful and practical».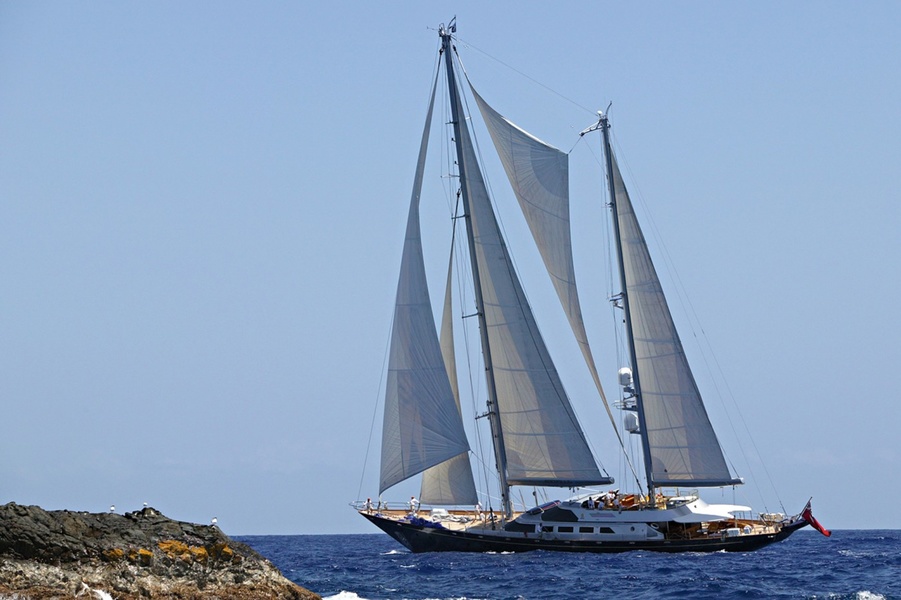 And yet Perkins sold «Andromeda La Dea» in 2001. His goal was to make the boat even bigger and more innovative. The 88-metre «Maltese Falcon», Andromeda «La Dea, has replaced» several owners, including New York Daily News anchor Fred Drasner, who took it around the world, and Charles Darby, who hasmade a name for himself in the real estate market.
«She was not a classic sailing yacht, there was as much room on board as a motor yacht in the retracted sails port,»" says Darby, who became owner of Andromeda«La Dea in» 2007.
Great sailing enthusiast and developer of a luxury marina in St KittsDarby had long been looking for a boat that would combine the qualities of traditional ketch with the convenience of a modern superyacht.
«I got myself a yacht, which today can already be called a classic».
That Perkins, that Darby first bought a relatively small boat before paying for something more substantial. Each of them had long dreamed of sailing.
And as the yacht market grows (Global Industry Analysts estimates that it will reach $74 billion by 2022), more and more people are starting to think about buying a superyacht.
According to the Superyacht Times, boat sales have remained at roughly the same level for the last ten years, and charters - often the first step towards owning a yacht - have only become more popular, especially among the ever younger millionaires. Even traditional hotel chains have noticed this: in 2020 the Ritz-Carlton Yacht Collection - three custom-built ships specially for luxury cruises - will debut. In the Maldives, the Four Seasons offers guests aboard «the Four Seasons Explorer», while the Ritz-Carlton Yacht Collection, which has been designed for luxury cruising, will be the first of its kind. Ibiza .the boutique hotel Atzaró launched the 54.8 m superyacht Prana «by Atzaró.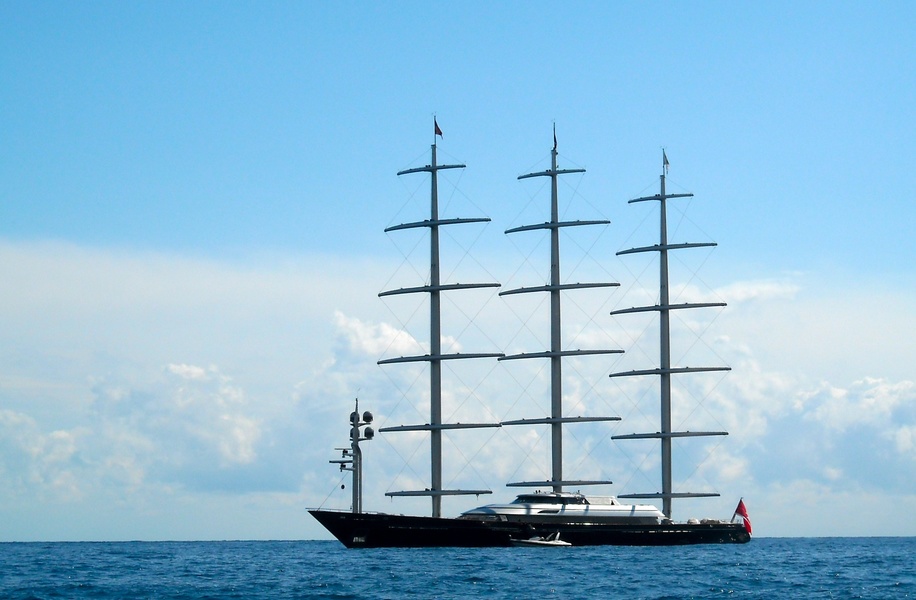 It's always great to rent a fashionable boat for a couple of days, but sooner or later wealthy customers, breathing in the sea air, begin to think of their own boat that would obey only their will. But in order to join the conquerors of the seas, money alone is not enough: one should approach the purchase with responsibility and knowledge. So how do you actually buy a yacht? That's all you need to know.
Think about future experiences, not assets...
Although it happens that emotions can make a great investment, in the case of yachts it is rare. Unlike, for example, works of art or expensive wines, a yacht almost never grows in value.
«The average yacht owner is looking for the right boat and isn't thinking about whether he can make money»on it," says Jonathan Beckett. (Jonathan Beckett), CEO of Burgess Yachts, a London-based yacht sales, charter and insurance firm.
He admits that some of his clients have made money buying and selling yachts, but almost always these are sophisticated «people who are in constant search of unique opportunities in the market».
«They behave the same way as those who only buy a house for subsequent resale," adds Kathy Lefakinis, president of Greek charter company Valef Yachts, about such sophisticated customers. - If you buy a boat at a good price and invest your money in it, you can stay in the winnings.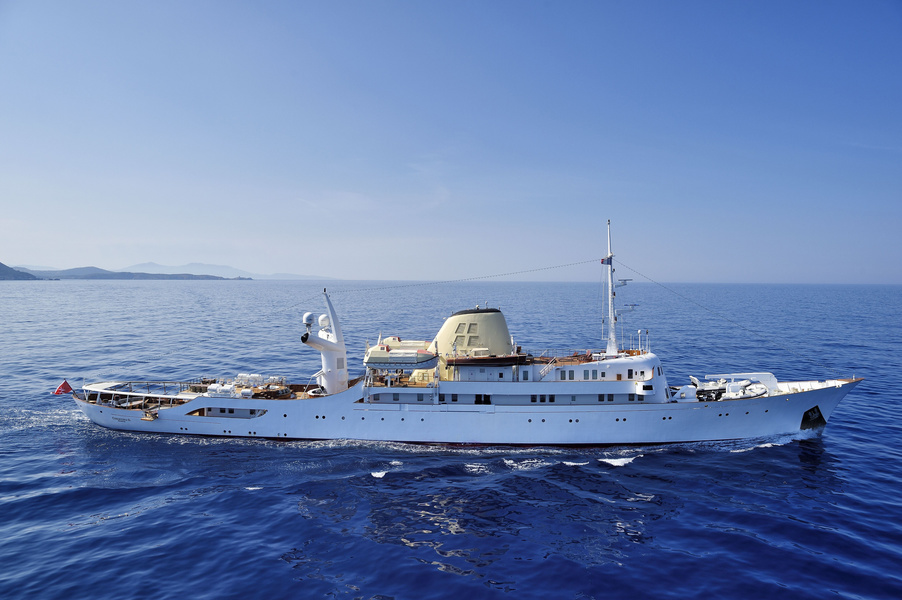 «But that's rare - you blink and you miss your chance," she continues. - There's no easy way to make money: such smart customers tend to work closely with brokerage firms or shipyards.
Charles Darby, current owner of Andromeda La Dea says bluntly: boats are a «terrible investment .
True: even considering all her pedigree, perfect condition and modern modifications, «Andromeda La Dea» just dropped in price. It is believed that Tom Perkins spent $15 million on it, but sold it for 12 million. Well, Darby, who has been trying to sell it for several years, put up a price of 8 million. Another miracle of Perkins' technique - «Maltese Falcon» - cost him $ 150 million, but in 2009 Burgess Yachts sold it for «some» 100 million.
«I have a few acquaintances who were able to stay on the plus side, but they are very few»," says Darby.
Either use the yacht or get rid of it.
Long before you decide on your dream boat, you need to figure out what you need it for.
«A yacht is either bought for personal vacation or for charter business», says Lefakinis, whose company charts such legendary boats as «Christina O .
Most buyers are in the first category, but that doesn't mean that chartering is non-negotiable. Since the maintenance of a yacht is a huge expense, most buyers end up lending it to them.
According to Jonathan Beckett's estimates, this can reduce the cost of maintaining a yacht to 60%.
So even before you buy a yacht, you have to be clear about what will happen to it when it is idle.
British company Towergate Insurance has calculated that an average buyer who is dealing with a yacht for the first time owns a yacht for three years, after which he either finds something new, or sells and quits with marine ambitions.
«Beginners are often wrong about how much time they will spend on board. In the first and second years, they spend the most time with the boat, but the third amount of time dedicated to the boat falls»," confirms Beckett.
And that's one of the reasons Darby put «Andromeda La Dea» up for sale:«I want to take a pause because I haven't used it much lately. And then we'll»see.
The purchase will take longer than you think.
Buying a yacht is like buying a house. As a rule, the first thing a broker tells about all possibilities, specifies details and sets the budget. You will be able to see the boat close by, or maybe even go to a yacht show. This is a leisurely process that will take several months.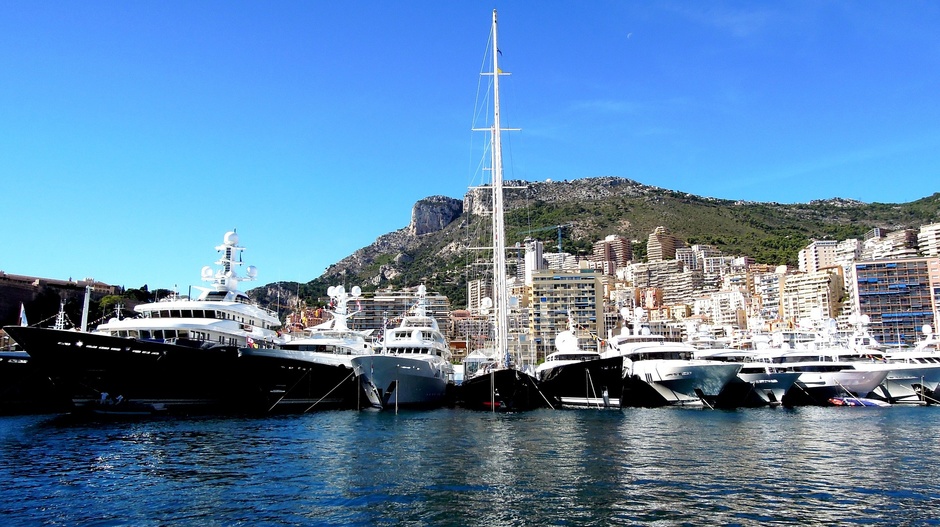 Some, like YachtLife from Miami, are trying to simplify the process by inviting their customers to quickly select the model of interest through their smartphone app.
«We got rid of the routine exchange of phone calls and emails - no longer should a broker guess what's best for you. It's the customer»who runs the process," says YachtLife CEO Patrick Curley, who founded the company in 2015.
When you decide on the boat and the price, it's time for a 10 percent deposit. And then there's the compliance review.
«Buyers need to work with an independent accredited Marine Classification Society inspector who will assess the condition of their yacht, its seaworthiness, its equipment and all systems," says Jeremy Backman of insurance giant Chubb. "The marine insurer needs to understand whether the company will take care of the yacht and at the same time make it clear what the client is purchasing.

Sea trials and other checks will not hurt either - as well as a marine lawyer, who will help to sort out the registration.
The price of a boat is not the purchase price.
The bigger the yacht, the more expensive it is to support it. According to Beckett, if a boat is more than 15 meters long, it is considered a luxury boat. The price of such yachts - from $4 to 12 million. The boat is considered a superyacht if its length exceeds 36.5 meters. The price of a superyacht ranges from $30 to 80 million, while megayachts (76.2 m) cost hundreds of millions.
But a one-time purchase is not all, warns Beckett: Inexperienced «buyers underestimate the cost of maintaining a yacht. Port charges, crew salaries, insurance, fuel and prevention are what really costs money, says the expert.
You will need a captain - unless, of course, you yourself have a license. On average, based on Dockwalk figures, the captain receives $6,900,000 a month. On a ship like «Andromeda La Dea», the average salary reaches $18,000 a month. In addition, there must be XO, deck sailors, vestiges, engineers and coca on board. The bigger the yacht, the more people will be on board. The same «Andromeda La Dea» has nine crew members - that's about $60,000 a month. Darby does not talk about how much a yacht costs him, but admits that the sum is not too small.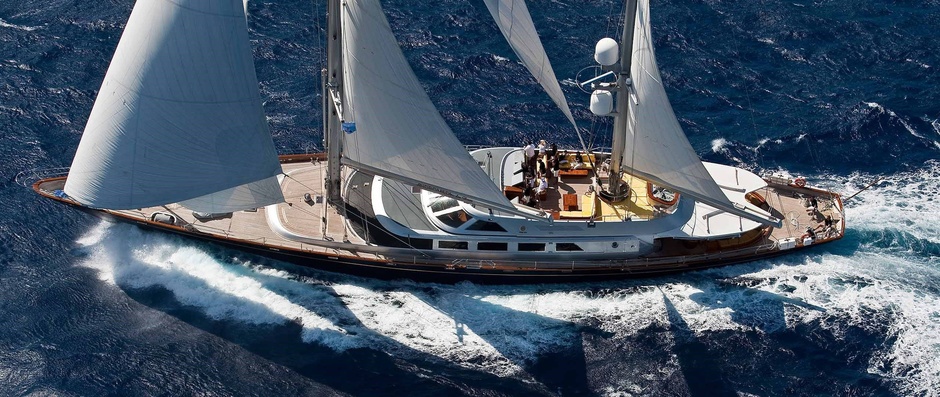 If you want«a superyacht, get ready for the challenges," he»warns.
Besides salaries, you need to think about maintenance and repairs. Big yachts cost more than $1 million a year. Fuel, port charges and insurance can cost between $300,000 and 450,000 a year.
«As a rule, a yacht costs 10% of the original cost per year," says Patrick Curley of YachtLife. - You have to understand what you're getting into. Superyachts and megayachts are like a new company».
What about him?
When the torturous process of preparation for the purchase begins, many people are sharply aware that such a company is not on their side. According to Beckett, it's not a big deal. He recently gave a speech at the Monaco Yacht Show on this subject:
«A lot of our clients are more than happy with their charters. They do not want to plunge into the chaos that cannot be avoided when buying a yacht. They are not planning to become yacht owners, they are happy with it».
And Curley, whose company is renting out yachts to... USA . and countries Caribbean...prefers practicality:
«If someone lives in Manhattan but uses a yacht three to four times a year while paying fabulous service money, is there any point in buying? That's why the charter is so successful. And if something happens to the charter boat, it's not your headache».
However, one should not think that chartering costs a penny. Small yachts cost from $21,000 a week. Big ones cost over $300,000 a week.
«It's not a cheap way to travel, but people fall in love with charter. That's why our clients come back again and again»," says Kathy Lefakinis of Valef Yachts.
But when to buy and when not? The answer to that question is unambiguous.
«Many people rent boats, but they do it once or twice a year, not on a regular basis. When you go out on a regular basis, it makes sense to buy one,»" says Darby, who himself used to charter large yachts before buying Andromeda La Dea.
Translated by Denis Koshelev.