Popular opinion says that the economic crisis is a time, though not easy, but full of opportunities. Those who have long thought about buying a boat can also benefit from the wave of bankruptcies.

On the one hand, many sellers today reduce prices themselves. On the other hand, the percentage of those whose mortgaged property banks will put up for sale because of accumulated debts is inevitably increasing. Offers of both types can be found in the anti-crisis section of itBoat catalogue.
In this article we have collected for you everything you need to know about buying a boat put up for auction.
Undersea stones
Banks are auctioning boats without an owner, on the sites where they are put in storage for the time of sale, they are not followed very carefully. In addition, they are sometimes auctioned off after they have suffered an accident or a storm.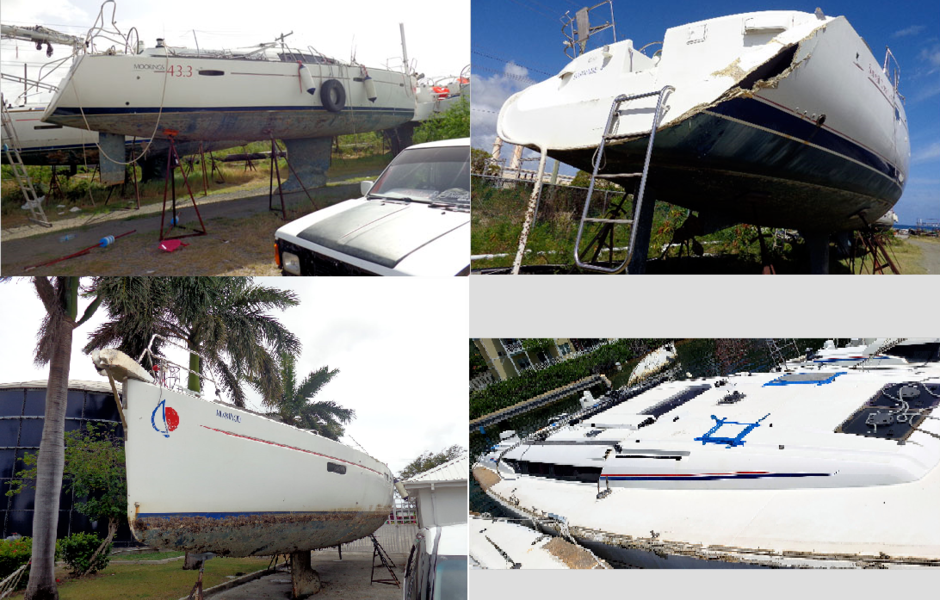 «As a rule, all property is stolen. Sometimes it comes to the fact that all the door handles are twisted on board. For large yachts, of course, there is no tender attached. Textiles have to be changed. The boat will be knocked down. It has to be understood and ready for it. That's why before going to the auction it is necessary to weigh up what maximum amount will be required to put the boat in order, - Nikita Gorchakov, the founder and creative director of itBoat,»comments.
Therefore, the boat must be carefully inspected before the decision to participate in the auction. In the current circumstances it is problematic to organize it.
«I've even seen that some auctions are being postponed because of this - it's difficult to travel within the country as well,"»adds Dobrynia Shcherbakov, senior broker at Boutique.Yachts.
Fortunately, the situation is changing now, with countries beginning to gradually lift the restrictions associated with the pandemic. In addition, it is possible to organize a survey of the boat by a surveyor - large brokers have them in many countries.
To take advantage of the help of the broker in any case is necessary also because it is important not only to get to a place of parking of the interesting yacht, but also to know, on what to pay attention at inspection and how to estimate seen.
«To understand, whether the boat is worth the investments, is always rather difficult. It is unlikely that such a boat will be occupied by a person who is not familiar with this subject at all. It is necessary to understand, what he has possibilities: financial, temporary. For example, he is a person "with hands" and is ready to invest his time in this sailboat or motor yacht to grind everything, sand it all, sand it all inside, sew covers, insert new windows. Someone's changing the wiring. In many ways, the calculations are made on those people who have the resources of the labour force,"»says Dobrynia Shcherbakov.
In addition, as with a direct sale, the chain of title documents for the boat may not be in order and once the boat is bought, the new owner will not be able to register it.
Trusting legal matters is also better for professionals.
«In this case, the expense item will not be that big. A deal abroad and yet not with someone who followed the boat well, including legally. It is quite possible that she is at the company which not only was not engaged in its service, but also did not pay a salary to the crew, did not pay for parking in marina, there are debts of the company-owner, there is no certificate "Good standing". In general, it is difficult to imagine such a deal without being accompanied by a broker. Moreover, it is more on both sides than on one. It's like buying an apartment that may well be burdened with something. You are not buying at the market price and must understand that there may be pitfalls. Therefore, the presence of a broker is desirable»," explains Dobrynia Shcherbakov.
Advantages of .
However, one can really benefit from confiscation of other people's property. The fact is that such boats leave the hammer at a much lower price than the market. This is done specifically to attract buyers and to speed up the receipt of money that will go to pay off the debt of the previous owner. If a confiscated boat cannot be sold for a long time, it is simply disposed of as the cost of further maintenance is too high.
«It is extremely difficult to assess the net benefit. Everybody has different opportunities and needs. If the boat is in a normal condition, it has been looked after and invested in recent years, it is likely to go at a price close to market. It wouldn't be some "deal of the century".

You could say that you could save 50%. But you have to invest time, effort, labor on those 50%. Savings will be for those who want to buy a boat "in installments": now buy some built hull in not very good condition and gradually invest in it. This is an option for those who can make it a business of their life, their way of spending their free time, and in time to build a good, decent yacht for themselves to travel on it for retirement, -»says Dobrynia Shcherbakov.
Most often you will find non-serial enclosures in an auction that cannot be evaluated simply by comparing similar offers on the market.
«This is some kind of market testing, which allows to find out how much people are ready to pay for this or that boat at this stage. Some auction houses, to make the process as convenient as possible for the seller, give him the right to refuse to sell, -»explains Dobrynia Shcherbakov.
But sometimes you can find a real treasure at an auction. An example of such luck is the story of the Stevenson family in the UK. The couple bought at a police auction for 66 thousand pounds five-cabin Sanlorenzo built in 1986. The boat stood abandoned in Southampton for 13 years and was then confiscated from the owner, who broke the law.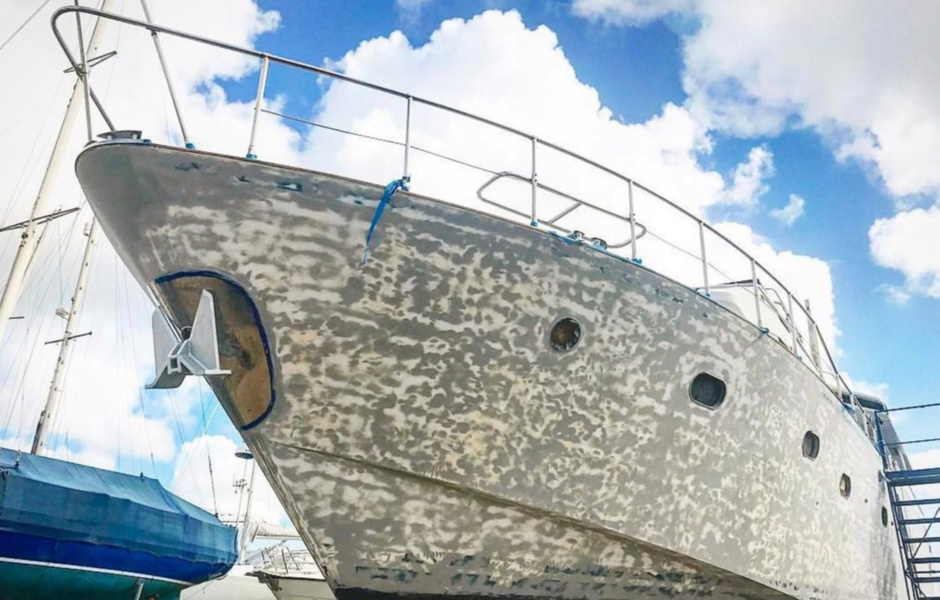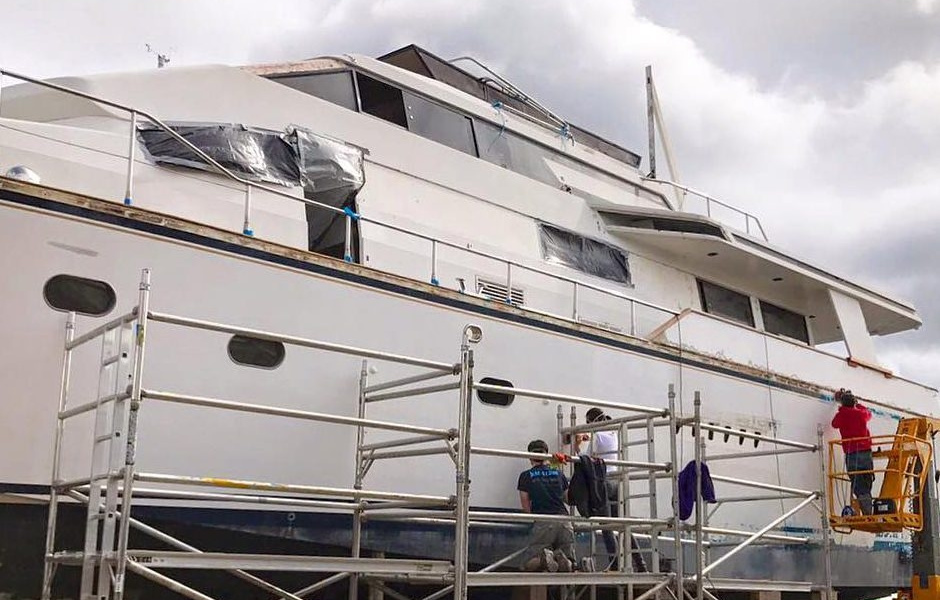 Gradually investing another £300,000 in a yacht repair over 2.5 years, John, Louise and their little daughter and dog have been able to live and travel on their own luxury motor yacht since 2019. Now they do not need any other property.

Despite the impressive costs, the boat still cost the family several times cheaper than a new boat, which would have cost several million.
A few more examples
If you're impressed with the Stevenson story, let's look at a few current suggestions. For examples, take the boats, which are collected from a variety of auction sites in the anti-crisis section of the catalog itBoat.
Here is the Italian 35.6-metre Azimut 118, built in 2006, which was put up for auction by the bank.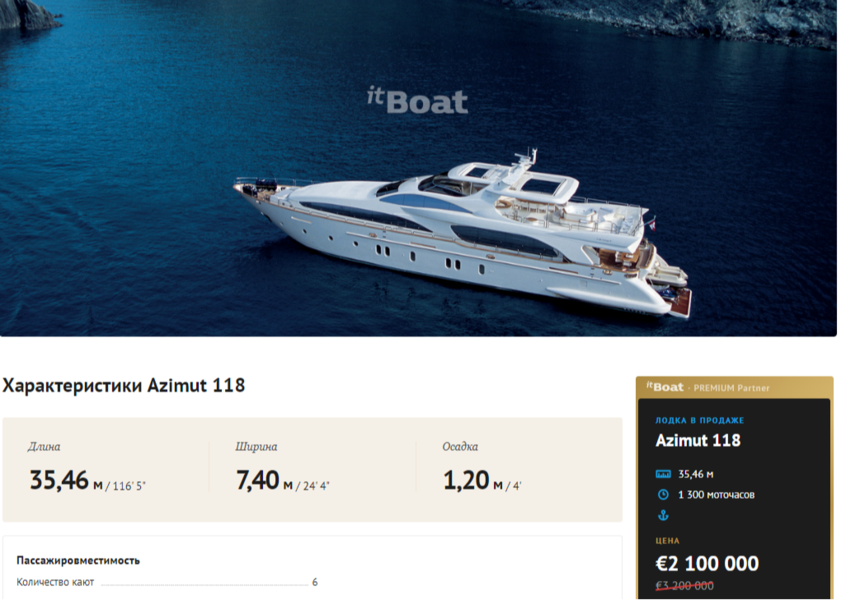 The initial cost of this boat is 1.5 times lower than the market.
Boats from the following selection differ from the previous ones in the fact that they are put up for sale by the owners themselves, who want to get rid of their yachts, regardless of the final price.
«But still, we will probably have to contact a broker, because it is difficult to make such a deal,"»explains Dobrynia Shcherbakov.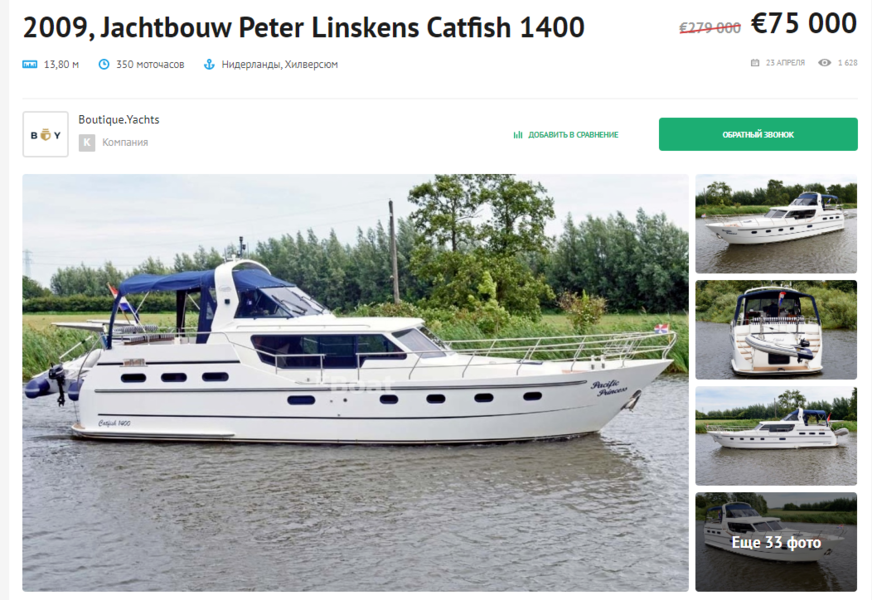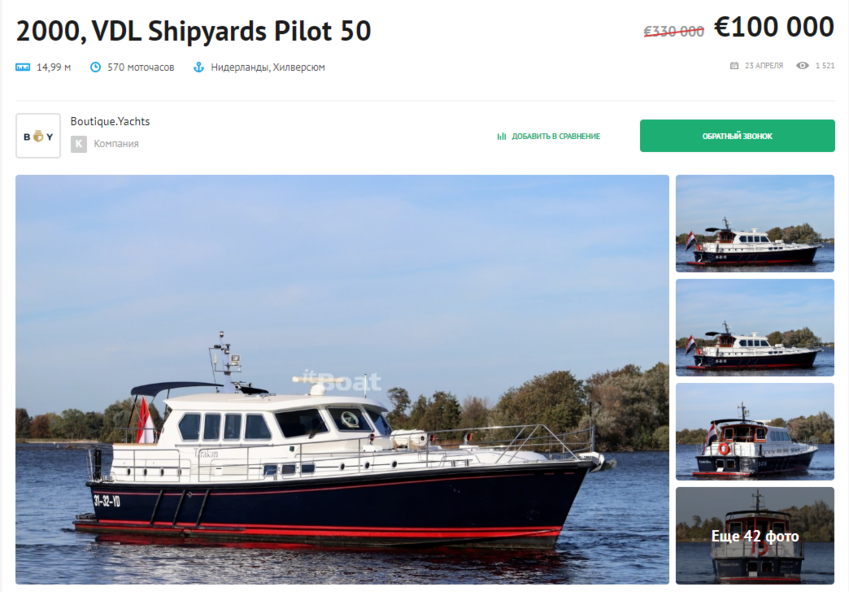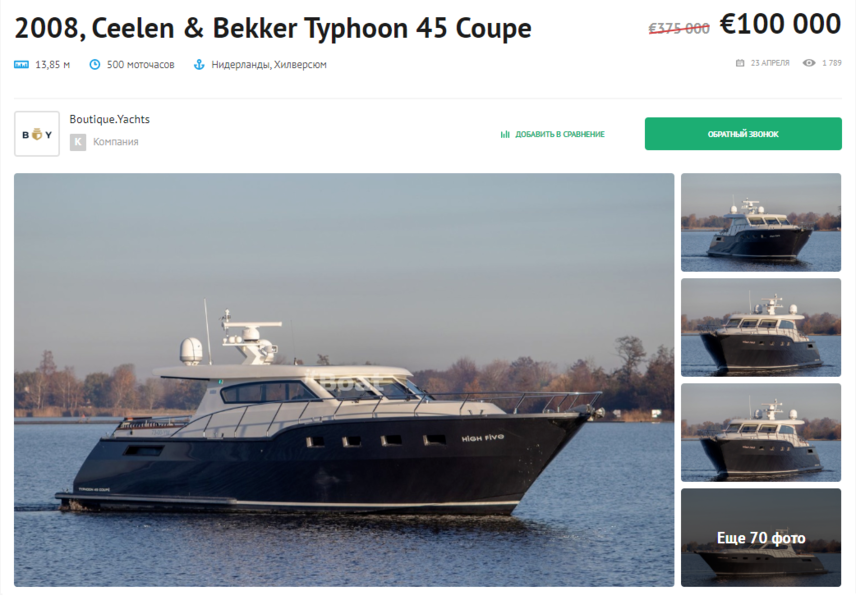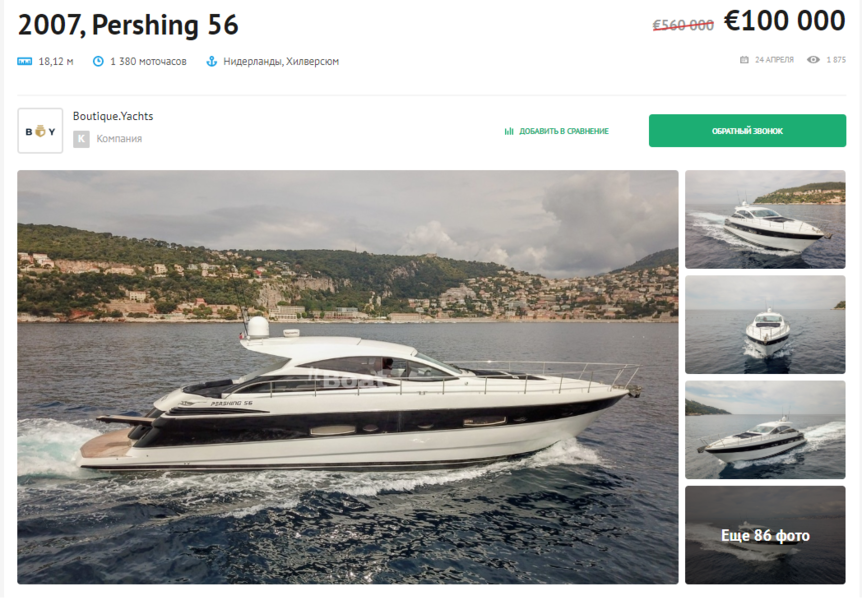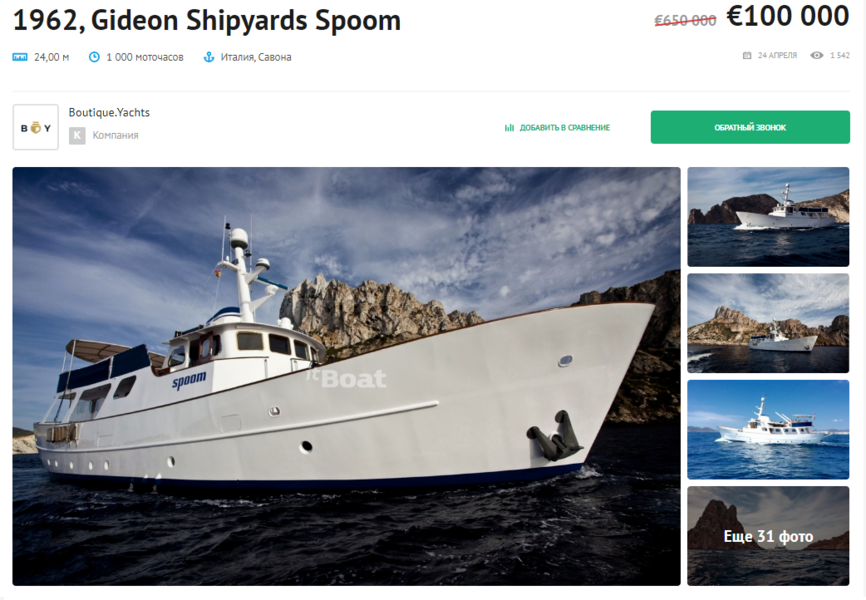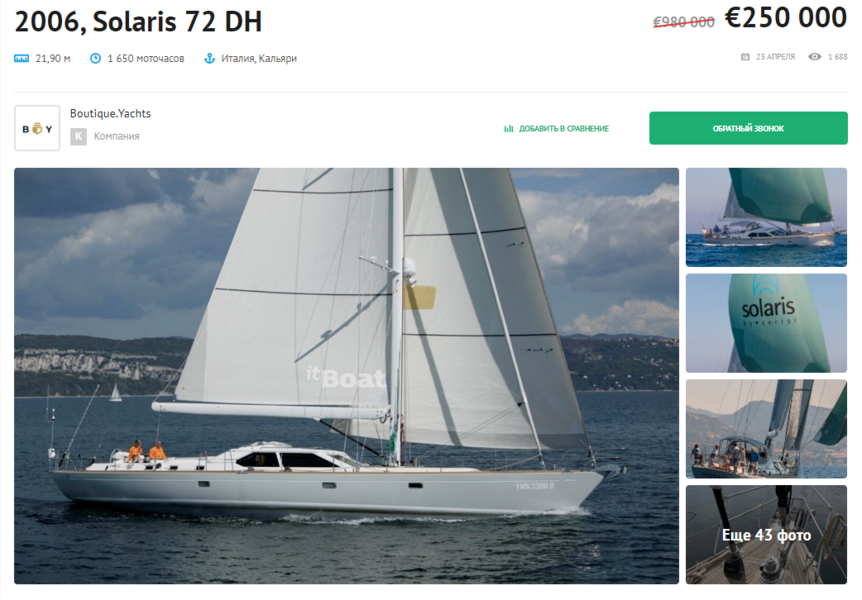 It is 11 to 58 years old and 13.8 to 24 meters long. All these different boats have one thing in common: their starting price at auction does not exceed 250 thousand euros, and in some cases does not reach 100 thousand euros. The auction price is 3.7-6.5 times lower than the market price!

We estimate future repairs.
Despite the need for a refit, the total cost of such a boat is likely to be much lower than when buying a boat in good condition.
«It is possible to buy a boat in Europe, and to refit it in Russia at the Russian prices. There are already a lot of specialists in Russia in both construction and repair, so with good management you can normally refit the boat, - assures Nikita»Gorchakov.
If we talk about the European part of Russia, such a plan of action is best suited to those owners who benefit from serving the boat in Moscow. The largest hub for yacht maintenance and repair in Russia is Dolgoprudny near Moscow.
«There are many large and small repair organizations. Painting, hull, welding works, plastic, wood, electronics, equipment and so on. Even guys build yachts in hangars there. For every taste and color, -»says Alexander Kovalenko, director of yacht management at Boutique.Yachts.
In addition, the necessary work can be done in St. Petersburg. But in other regions, including the Southern Federal District, there is no decent infrastructure for this so far.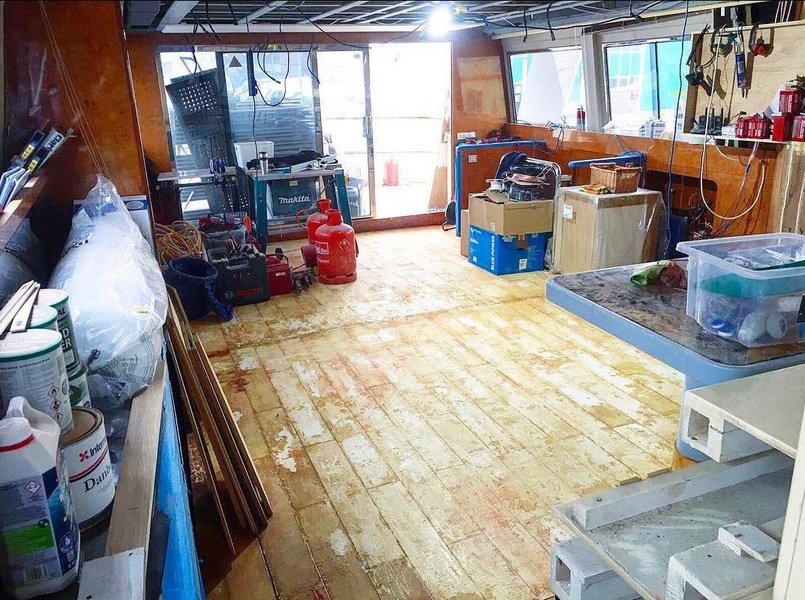 The time to lay down for repairs depends on the scope of work. The availability and delivery time of spare parts also plays a role. Local painting will take a month and a half, complete repainting - up to several months. Usually, the bulk of work is left for the winter.
The cost of the works directly depends on the condition of the boat and the amount of repairs.
«It happens that the repair is commensurate with or more expensive than the purchase price, if the boat was bought in "dead" condition. But it also happens that at this price it still benefits the owner, because the total investment, including repairs, remains within the market value, -»confirms Oleksandr Kovalenko.
To organize repair in Russia taking into account expenses on transportation of the boat can be as on 10-20 %, and in 2-3 times cheaper, than in Europe or Turkey. However, it is impossible to say unequivocally that it is more profitable to work in Russia or, on the contrary, abroad. It is necessary to evaluate opportunities in each case.
«If there are proven contractors in Russia and they are on the side, if the owner is in Moscow, if the yacht is in Moscow and the contractors are in Moscow, then of course it is better here. But if there's no normal capacity nearby, you have to look. Maybe it's better to renovate in the country of purchase. Usually, they draw up a repair list and hold a tender between contractors. They study their capacities, compare terms and cost of repair work, and then decide whether to bring or repair on site, and from whom, - says»Alexander Kovalenko.
We're looking at the range.
So, you all weighed and realized that you are ready not only to buy a yacht, but also to take care of its overhaul. For a future owner who is looking for a boat among the confiscated ones, it can be difficult to find a site in every country, to evaluate the variety of offers and to understand the intricacies of the auction. After all, tritely not all websites that publish information about auctions can have a version in the language you know.
In this case, online platforms in your language can help, which collect and check such offers, as well as play a role as a link between the buyer and brokers. The anti-crisis section of the itBoat catalogue is an example of such a platform.
When thinking about the choice, do not forget to consider the following:
Location .
Shipyard
Service life
Motor Clock
Current status (from the most recent photos, especially in the current situation when going to look at the boat alive «»is problematic)
And be prepared that the seller can choose the position as is, «where is, i.e.»offer to pick up the boat in the state it is in and from where it is.
It is still possible to order the transport of the hull in the current situation, although this is due to some difficulties. You can read about yacht logistics during the pandemic in the column of» Artem Rozhkov, the founder of the company «Exclusive Logistics, who delivered a boat from Germany to St. Petersburg this spring.

If the buyer is in the same country with the boat, it is also possible to sail to Russia by boat.
Buying a boat at an auction as an investment
It is hardly worth considering a worn-out boat at auction as a profit-making tool. Yes, you can save on hull and repair it relatively cheap too. But it is not a good idea to resell a yacht in the future and get a clear monetary benefit from it.
«Depends on who's rich in what. It happens that people have their own "pocket shipyard", workers are not always busy. Such a small shipyard in Russia can easily buy a boat, overtake it and make a candy out of it. But then it will still be difficult to sell it, if it is a boat of a little-known shipyard -»says Dobrynia Shcherbakov.
But for those who plan to charter their boat, buying at auction is a good solution.
«The charter price for the newest 30 meter boat and the old one renovated differs by 20-30%. But at the same time the amount of investment in the boat turns out to be several times less: 10 million or 1-1.5 million», - says Nikita Gorchakov.