The first hull of the 15-metre motor cruiser M49 from the American shipyard Hylas Yachts is fully completed. The boat was not only launched, but also delivered to the owner.
The model became the third motorboat in the company's range, joining the 13.5m M44 and 19.7m M58.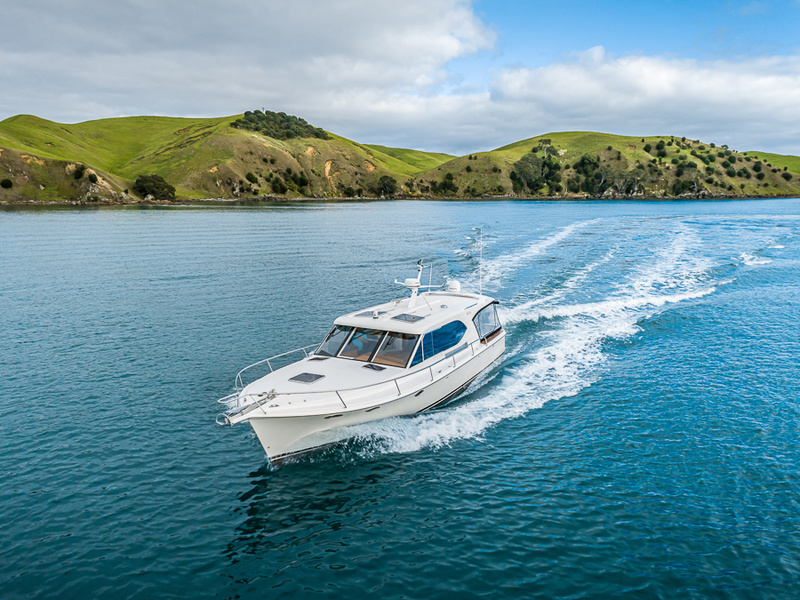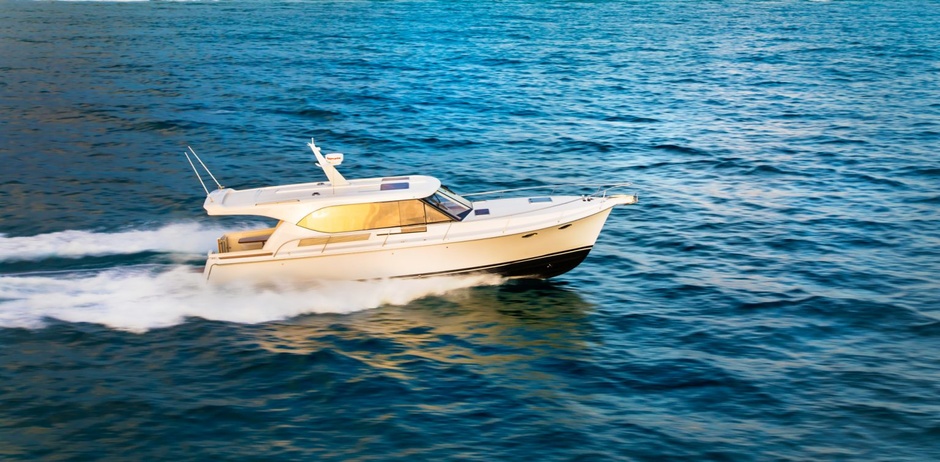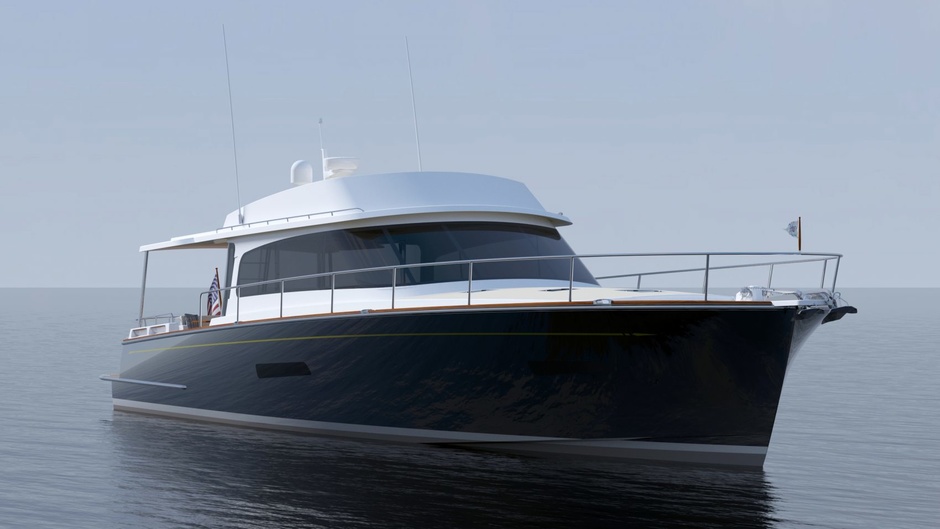 Like the M44, the M49 Hyals has been developed together with the New Zealand shipyard Salthouse. Compared to its younger sister, the M49 has a longer cockpit. The total length of the hull has been increased by 1.4 metres. The resulting extra space between the sofas in the cockpit and the galley aft of the superstructure can be used to install a bar, grill, freezer with drawers or a washing machine and dryer. There can also be a second storage area to complement the one under the cockpit for fishing gear, diving equipment and water toys.
There will be no problem with ventilation in the M49 superstructure. In addition to the cockpit door and starboard doors at the helm for fresh air access, it will be possible to fully open the window between the cockpit and the galley, the window in the dining area and the roof hatches.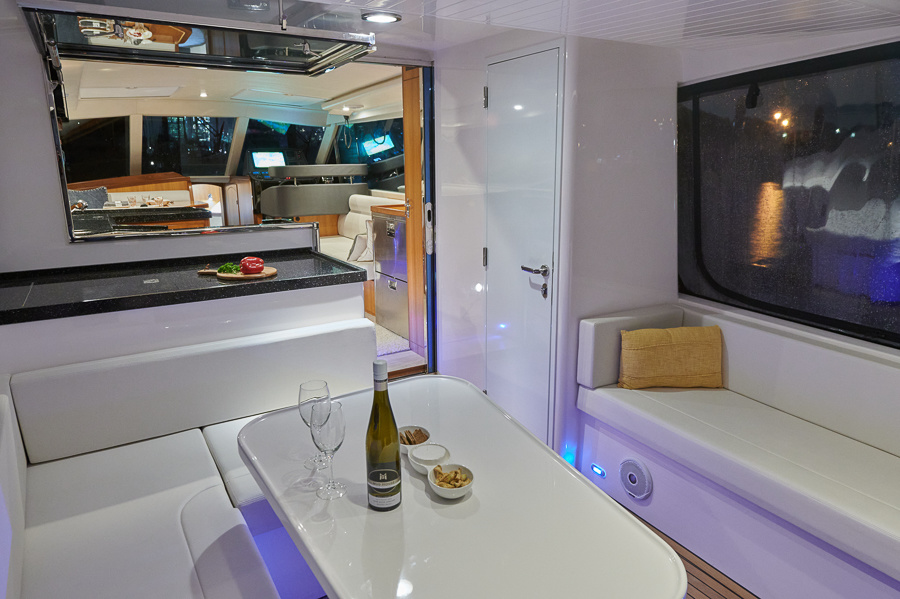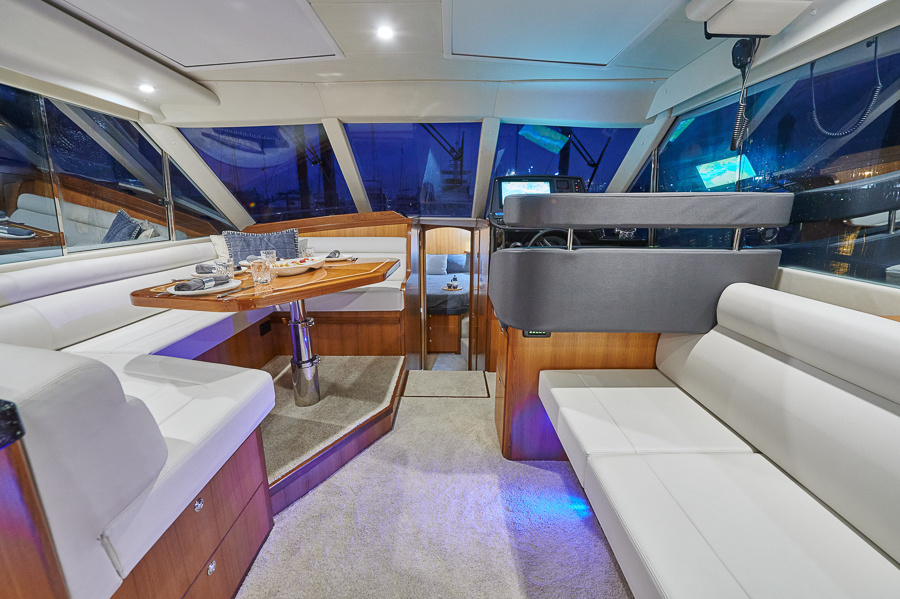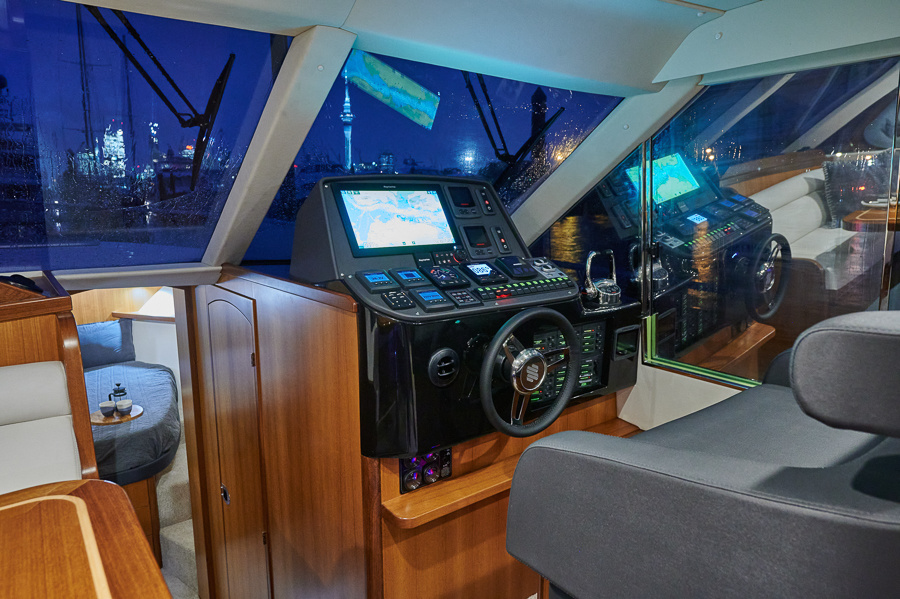 Despite the fact that the layout involves only 2 cabins, depending on the needs of the boat owner can live on board from 6 to 9 people.
Instead of a double bed, 5 single bunks can be placed in the large forward cabin if desired.
An additional 2 people can sleep on the transformer sofa in the dining area if required.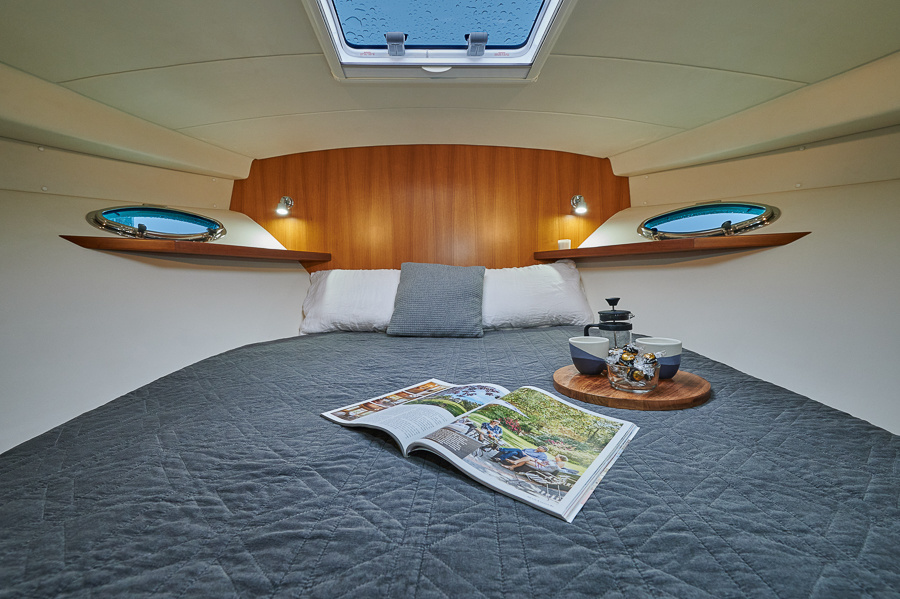 The M49 will be supplied with two Yanmar 8LV-370 diesel engines. With these engines the yacht will be able to reach 31 knots. Thanks to the clever design of the hull, which is up to 4.12 meters wide, the boat runs very smoothly even in case of a counterwave and does not bulge the bow.
The 4-point excitement feels like 2 on board and the 30 knot wind speed like 20.
Another pleasant option of the M49 is the possibility to reduce the height of the boat from 3.95 to 3.36 meters with a detachable antenna. This will be especially appreciated by owners who are planning trips on inland waterways.
The price of the M49 starts at $850000 (excluding taxes). The price includes delivery of the boat from Taiwan, where the Hylas production facilities are located, as well as covering the yacht with neobrasayka, acceptance and launching. Usually all these costs are not included in the base price.