Roman studio Lazzarini Design is known for its extraordinary concepts. We have already talked about the F33 Spaziale, a 10.5 metre foiler boat, the futuristic 8 metre Jet Capsule and the 12 metre UFO»houseboat«. A new masterpiece by the Italian designers is the 137-metre Avanguardia, which they seem to have transformed into their own logo.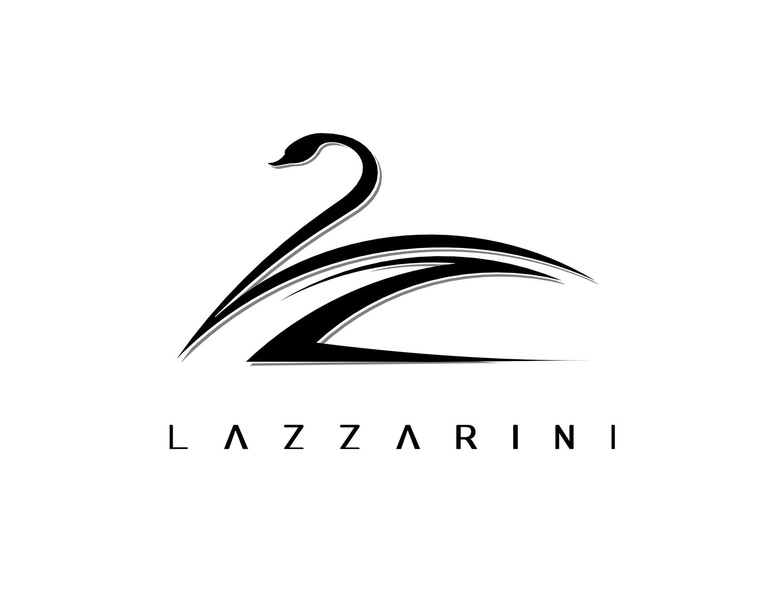 The swan's movable neck is a tribute not only to aesthetics but also to functionality. During the Avanguardia movement, the neck is folded, the head pulls back and down against the back«, and»plays the role of a bridge with a control post. In the berth it can be beautifully raised up to 20 meters from the bow of the boat (maximum height of the main hull from the water level to the roof of the fifth deck at 18 meters).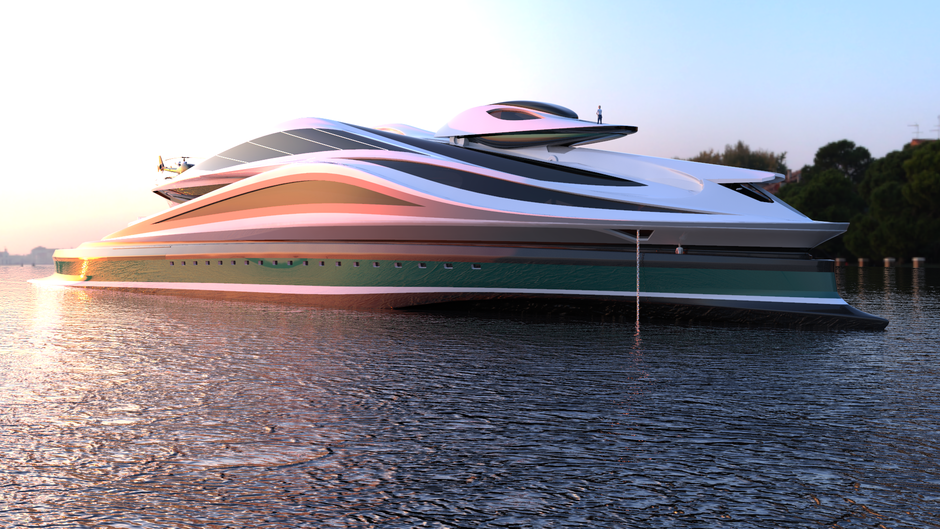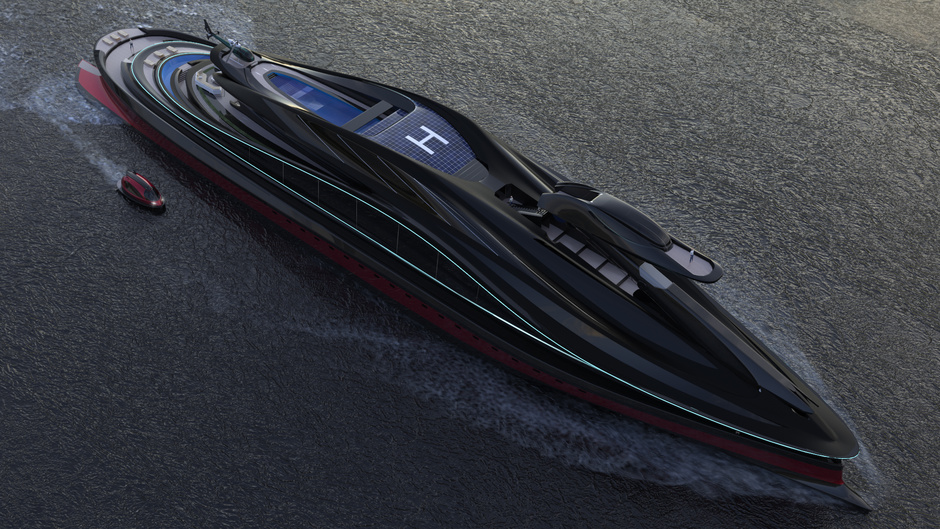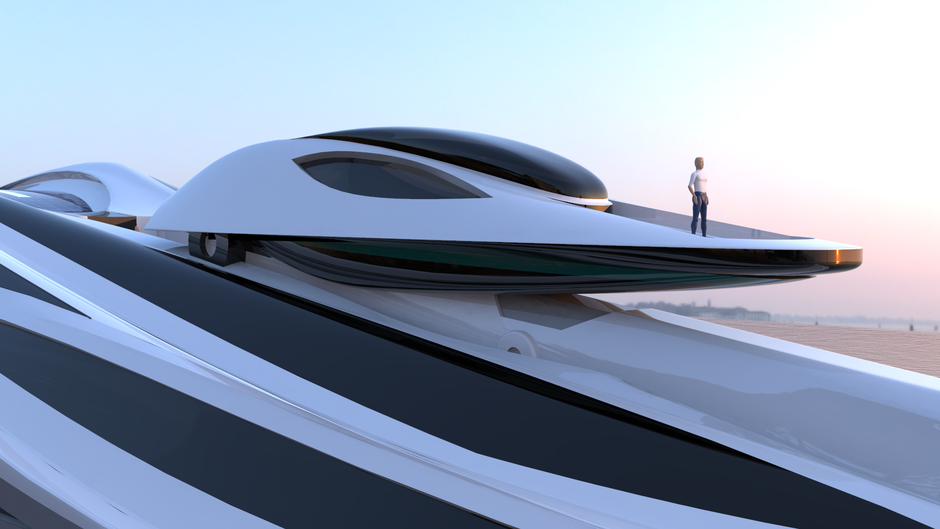 The most interesting thing happens when you make a swan bow its head to the water. The neck crane is lowered, pulled out, and now the module, which was the deckhouse of a 137 metre mega yacht a few minutes ago, is transformed into a self-contained 15 metre day cruiser. This transformation of the Avanguardia by foreign journalists has already been compared to the metamorphosis of giant robots from Japanese comics, also consisting of several independent blocks, which when connected transfer control to one of them.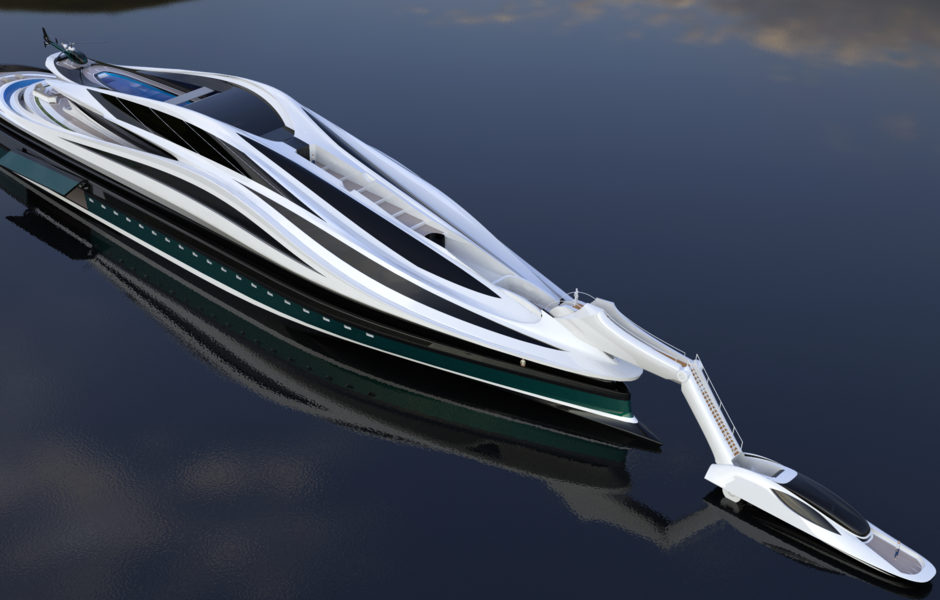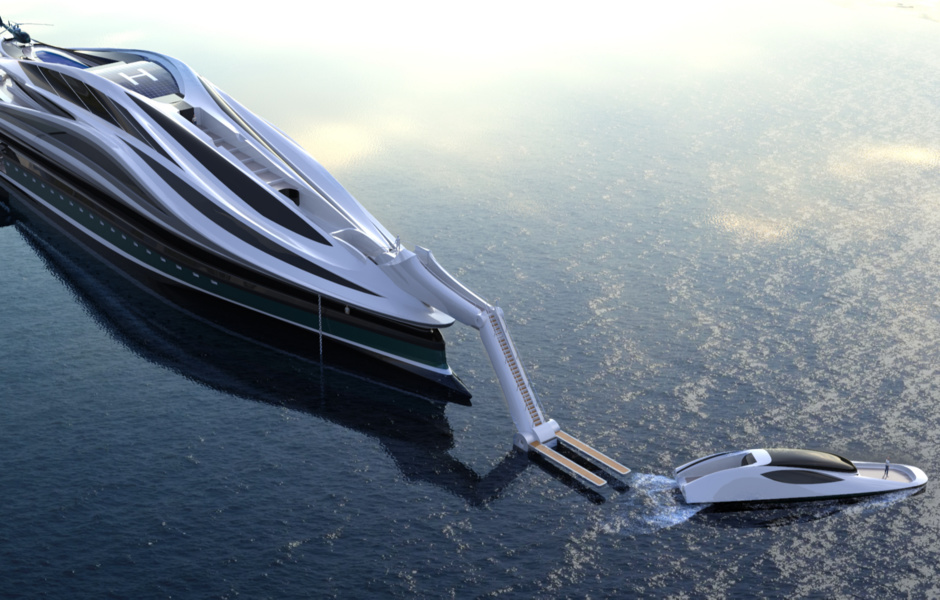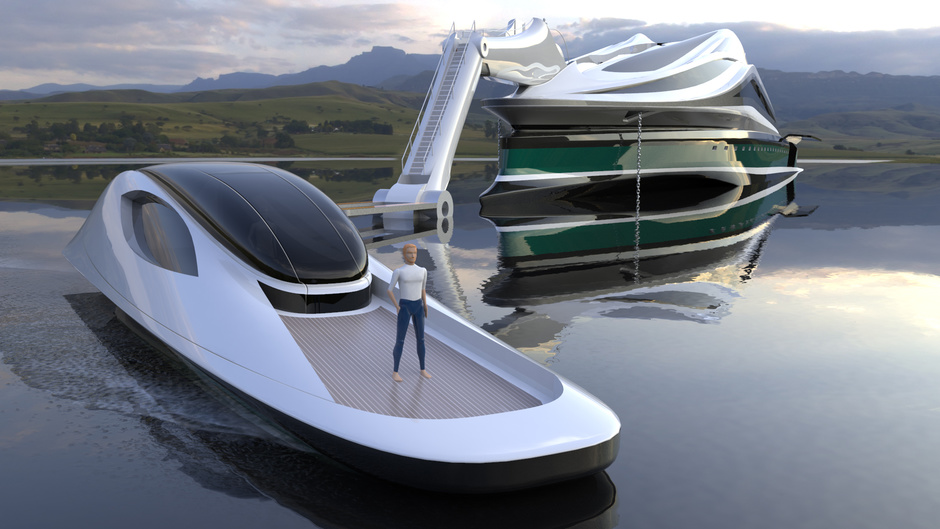 The sinking of the mega yacht will be about 6 meters, so she will not be able to get close to the shore anywhere. But every time one of the 60 people (that's how many people Avanguardia can take on board) wants to get ashore, there's no need to unhook the swan's head. 2 helicopters are available for transfer, with sites on the uppermost deck and Jet Capsule. The latter, by the way, can be connected to the motherboat and used as additional engines. The garage on the midships also has room for sports cars, of course.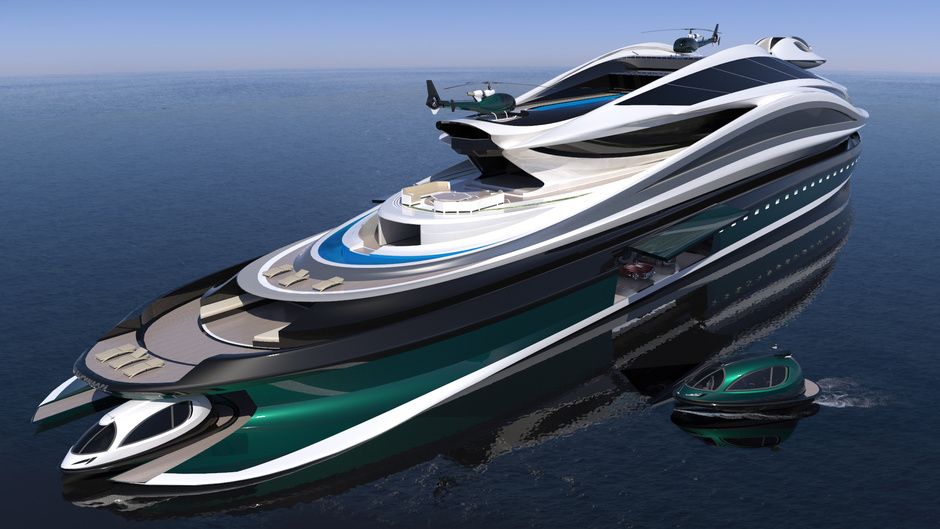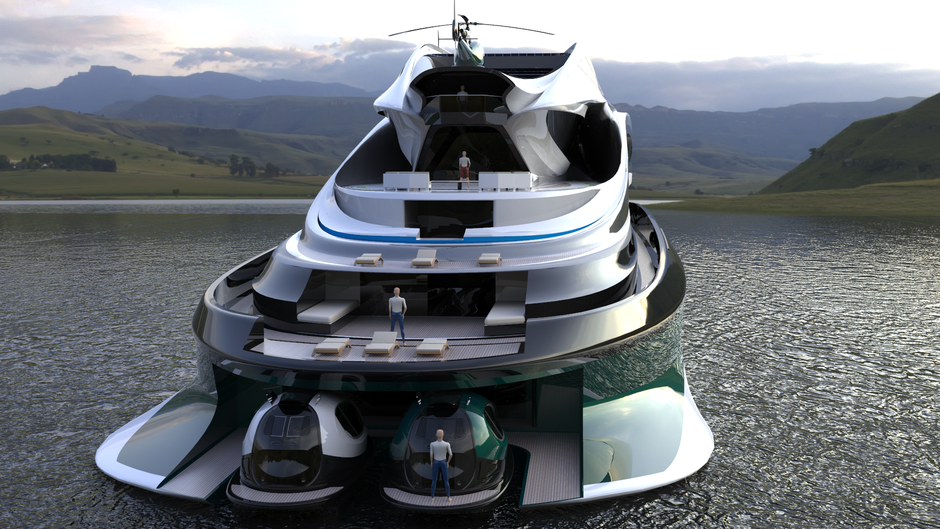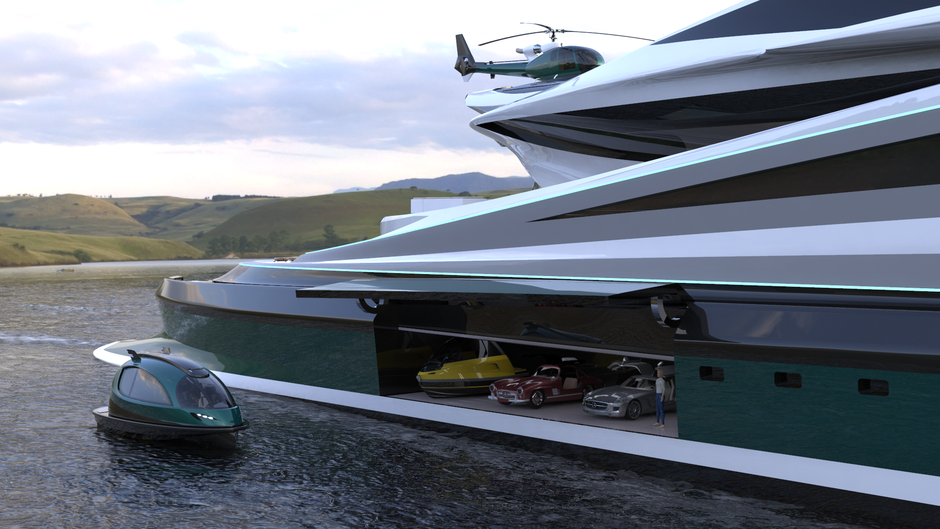 The Avanguardia itself will be equipped with a pair of electric motors and an MTU sufficient to reach 18 knots. The batteries are likely to be recharged by solar panels on deck 5 roof.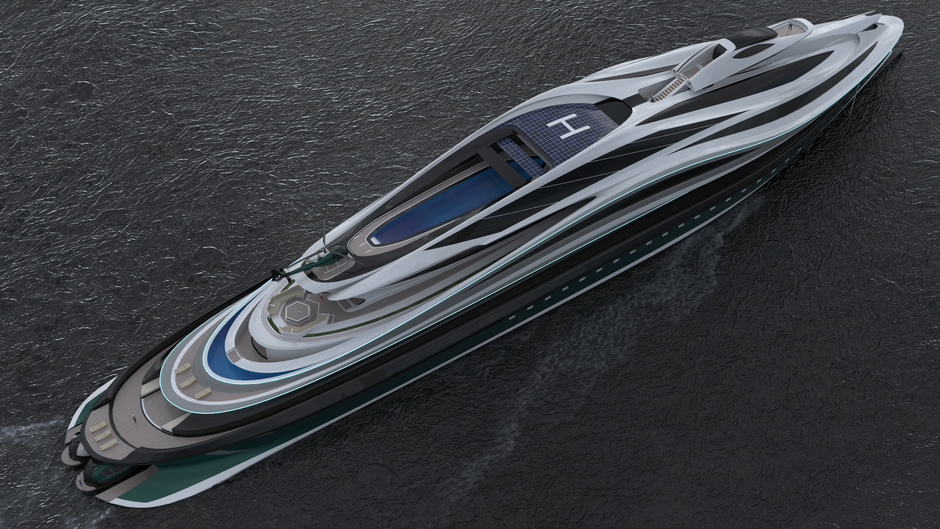 24 guests, 10 crew and 12 staff will be able to live permanently on the megayacht. Unfortunately, Lazzarini Design has not published any layout or interior renderings, so it is difficult to say what awaits the Avanguardia residents on board, except for a couple of sandecks and two pools that you see when you look at the exterior of the boat. All we have to do is imagine how many amazing ideas can be realized on 4 closed decks with a maximum width of 22 meters.
So far, the project exists only on paper (or rather to say on a computer). However, Avanguardia is not just another beautiful picture. It may well become a real boat, if, of course, there is an investor who will invest in its construction. The price of the question is $500 million.