Dynamiq Yachts has begun construction on the first 50.3-meter flagship Dynamiq GTT165 superyacht at their facility in Antalya Free Zone, Turkey. This new addition to the GTT series, previously reined by the 41-metre golden Stefania, boasts exterior design by Dobroserdov Design and naval architecture by Netherlands-based Vripack. Such a combination promises a striking blend of aesthetic appeal and hydrodynamic excellence.
Italian interior design studio Claudio Pironi worked on the GTT165 design. "We consider every project as a whole other story, a white page filled out with clients' dreams and our unique point of view," says Buenos Aires-born Claudio Pironi about his design style.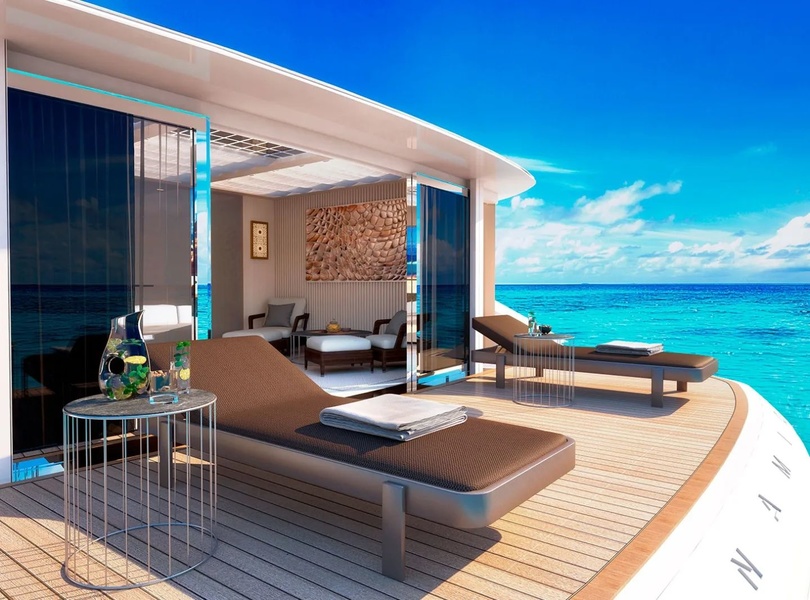 The yacht features an innovative and unique fast displacement round bilge hull with optimised lightweight construction and Hull Vane technology, reducing fuel consumption by 40% compared to similarly sized steel models.
The GTT165 boasts six spacious staterooms, including a full-beam owner's stateroom on the main deck inspired by the relaxed Maldivian style. The yacht also boasts a massive beach club with a 12-person pool and folding terraces, explained Dobroserdov to Boat International.
What kind of owners like Dynamiq yachts?
Performance-wise, the GTT165 has twin heavy-duty Volvo D16-850 engines that enable her to achieve a top speed of 16 knots and have an ocean-crossing range of more than 5,000 nautical miles. The yacht maintains a volume under 499 GT and an all-aluminium build coupled with carbon fibre elements to keep its overall weight low.
Dynamiq CEO and exterior designer Sergei Dobroserdov expressed excitement at welcoming another savvy client to the Dynamiq family who shares a passion for innovation, efficiency, and contemporary design.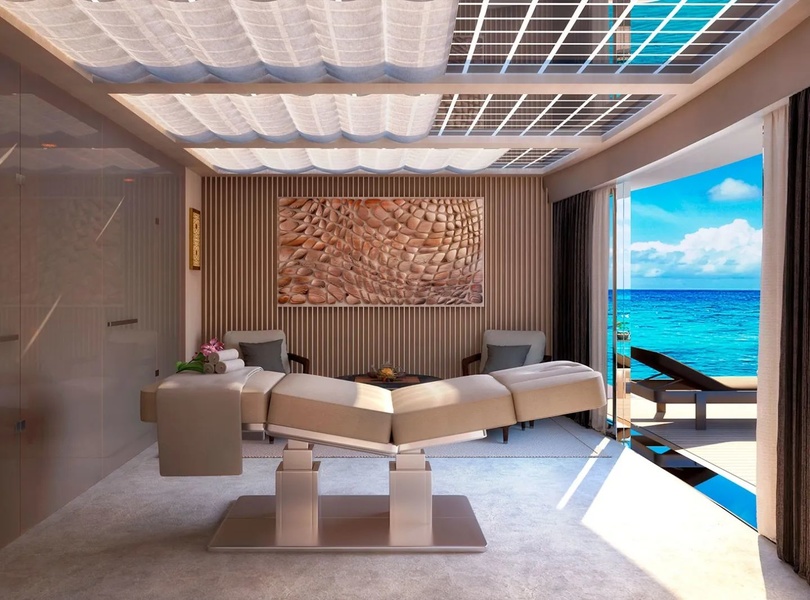 Five years ago, upon the premier of GTT 165 Dobroserdov explained to itboat.com that this model is aimed at modern yacht owners who like to explore new directions and spend most of their time on open decks rather than in saloons. Today, when Asian expansion and working with the next generation of yacht owners used to pay for everything in cryptocurrencies is vital for the brand, GTT165 is one of the yacht models promoted by Dynamiq's Asian partner Boats IQ Singapore.
When will she be at sea?
Denison Yachting assisted in the sale of the in-build yacht in June 2022. The official keel-laying ceremony is set for this July. While the yacht's delivery is scheduled for March 2025, there are plans to appear at the Monaco Yacht Show later in the same year. Dynamiq works closely with international subcontractors from Germany, Austria, and Italy to ensure the highest construction quality and due time slots.