Monaco shipyard Dynamiq continues to update its model range. In spring the world saw the new 49.5m GTT 160, and now it's time for the company's flagship, the 50m GTT 165.
The model was launched in 2018. She was then the first hydrofoil superyacht. Featuring a Hull Vane stern foyer and a T-bow wing designed by Van Oossanen and Najad Dynamic, this impressively sized three-deck boat could reach 20 knots (and in the sports version even 25 knots).
The 20-square-metre sandek, for which the GTT 165 was so proud in the past, has now become a full top deck.
Actually, the sandbox in the updated version has received more usual dimensions to the eye. Due to the additional deck, the superstructure of the model is higher and no longer looks stretched out horizontally.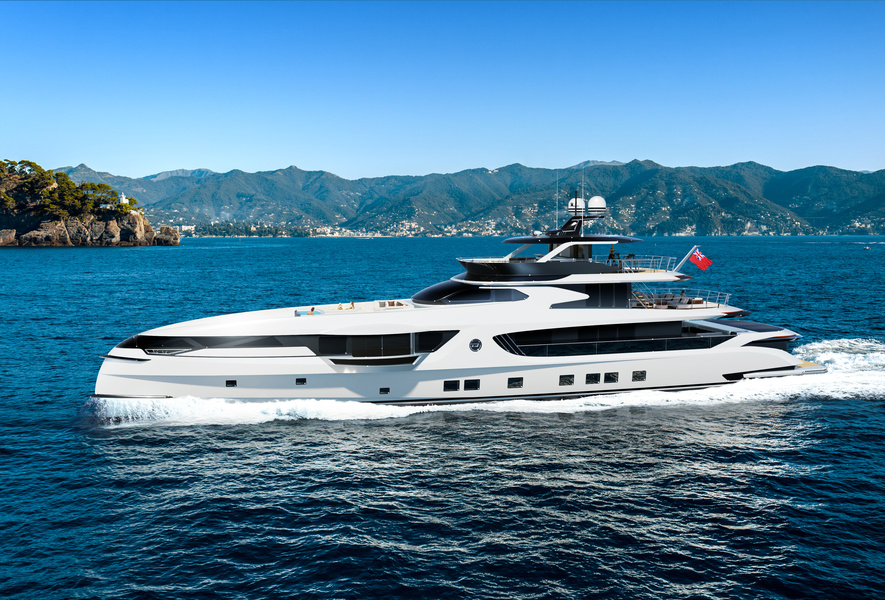 The pool, which used to be at the stern of the sundeck, has been moved to the bow of the upper deck. The control post and the adjoining salon with fireplace and cinema remain at the same level. For an additional fee (€750,000), this cabin can be converted into a glazed sky lounge. There is also a sports, barbecue and bar area on the Sundeck.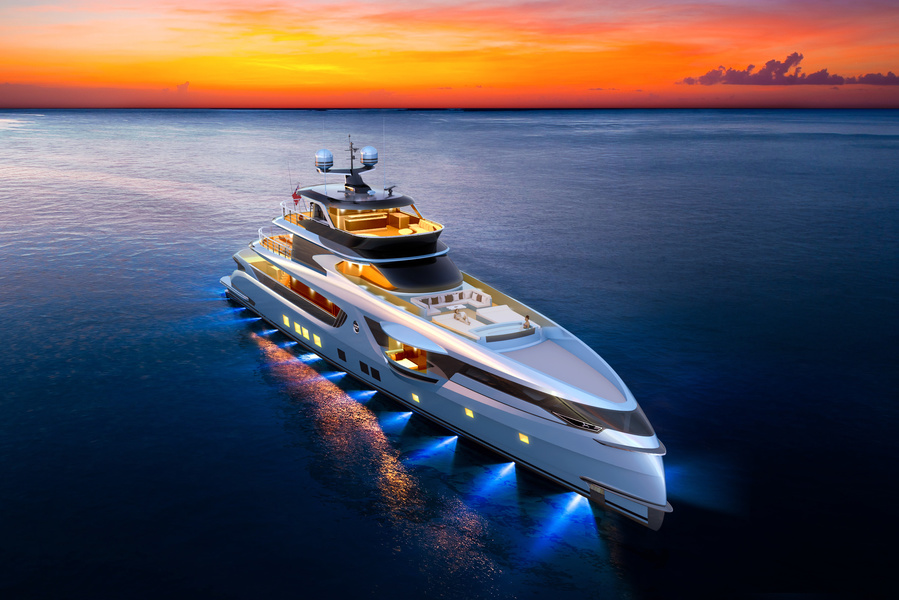 The layout of the lower decks has not changed dramatically. Guests can still relax by the water in the glazed beach club, while the main deck features a cockpit bar, saloon and outdoor galley.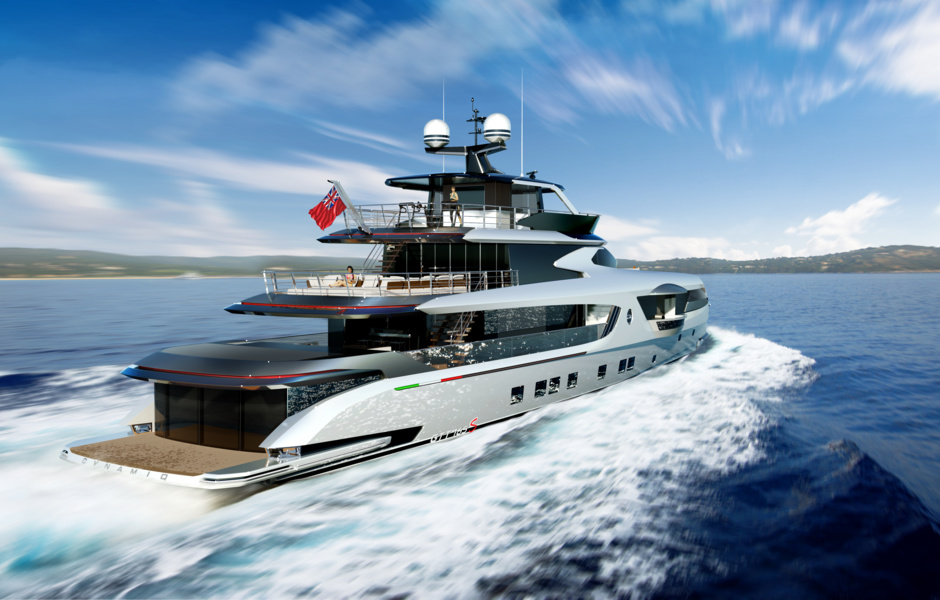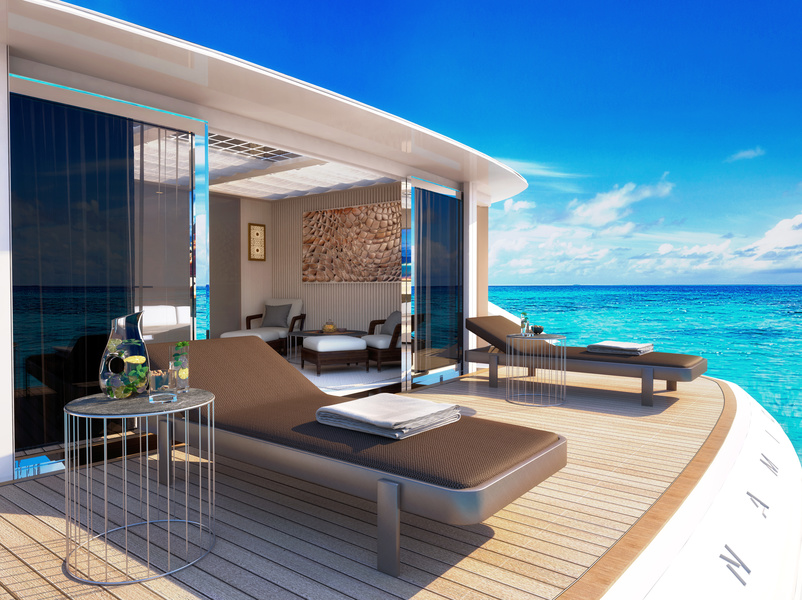 The occupancy of the model also remained the same: 5-6 cabins, which can accommodate up to 12 guests. The 5-stateroom layout means that in addition to the main master suite, her understudy on the lower deck will also appear on the main deck.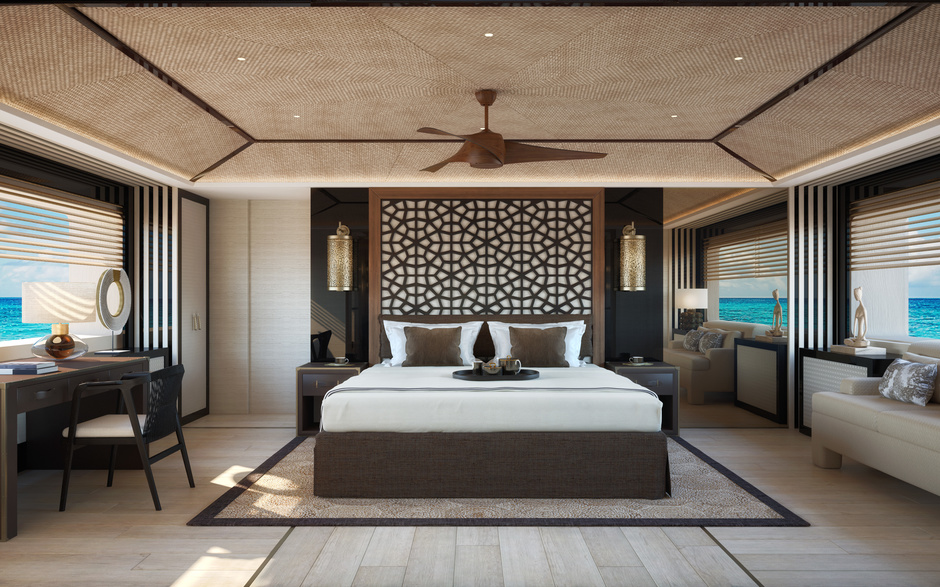 The extra deck inevitably means extra weight. This couldn't help but affect the speed performance.
The maximum GTT 165 is now 19 knots in standard configuration and 23 knots in sports configuration.
The difference isn't too great, but it is.
However, these changes have not affected the average sailing performance.
The boat is still able to cross the Atlantic at an average speed of 17 knots and travel up to 4,000 nautical miles at 12 knots.
The boat is driven by a pair of MTU or MAN engines. If desired, they can be complemented by electric motors, turning the GTT 165 into a hybrid.

Compared to 2018, the cost of the model in the basic configuration will increase slightly.
While previously the price of the GTT 165 had started at €24.4 million, now the figure has increased by €350,000.
It will take 28 months to build a single board. That is, if you order a yacht now, the owner will receive it by the end of 2022.