Zeelander Shipyard will unveil the concept of its new 22-metre Z72 at the Fort Lauderdale International Boat Show inFlorida. This is according to a press release from the company. The show starts on October 31 and will run for 5 days.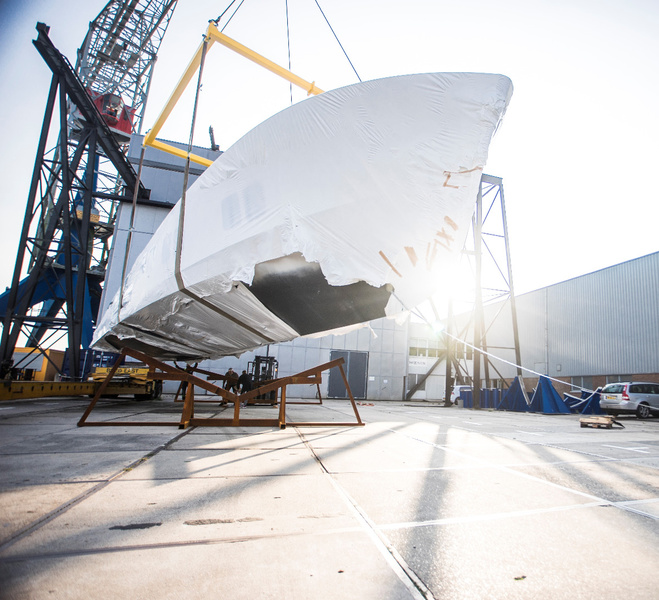 The new yacht, rebranded from the Z66, will be the Zeelander's flagship, and the company has reportedly already started painting the first hull. Owners will be able to see the new model in the first half of next year.
«The exterior design was inspired by the way Porsche is gradually developing its design. The legendary style icon is how we envision the Z72»," admits Leonardo van den Berg, Commercial Director of Zeelander Yachts.
The exterior design of the Z72 was developed in cooperation with studio Cor. D. Rover Design. Its main features are extended stern compared to the classic Zeelander design, A-shaped deck, panoramic windows and smoother contours of the hull.
The total length of the new yacht is 22.07m of which 20.11mm is covered. The yacht is equipped with a retractable swimming platform.

The Z72 will be seaworthy in CE-A-class so that she can be put out to sea in winds over 8 on the Beaufort scale and waves over 4 meters.

The concept «marine Porsche» is successfully supported by the engine characteristics of the new Zeelander creation. Future owners can choose from Volvo Penta IPS 950, IPS 1050, IPS 1200 and IPS 1350.

The maximum speed that the Z72 is capable of exceeding 40 knots. In comparison, the fastest model Zeelander Z55- a novelty that will also be seen at FLIBS 2018 - with a total engine output of 2,000 hp, reaches a speed of over 42 knots.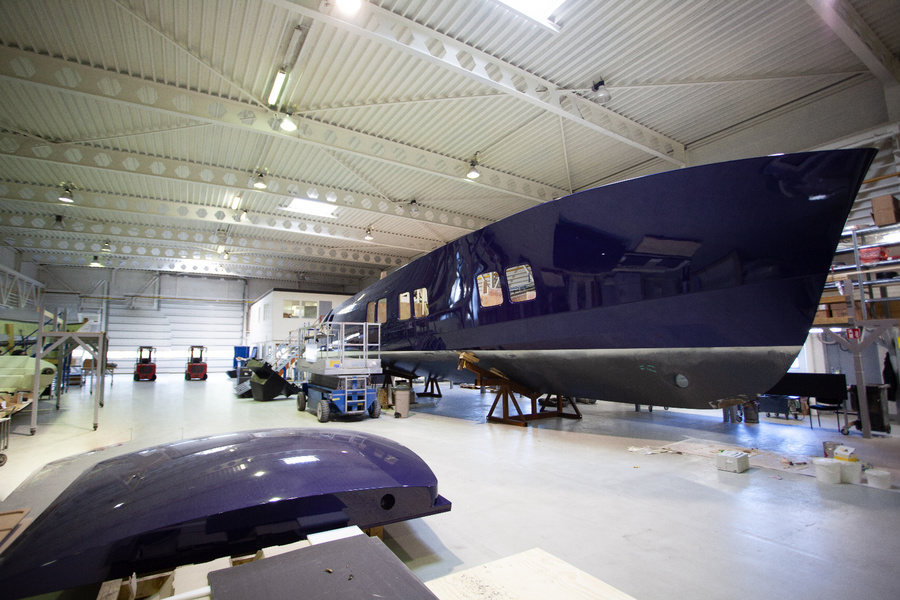 The interiors of the Z72 were developed by the in-house design department of the shipyard. Zeelander describes the interior concept as a combination of luxury and comfort. The interior layout features three guest cabins and the captain's cabin.