The gathering force of the Mistral shortened the final leg of the TP52 Super Series by one day. The competition was due to start on September 24, but because of the 33 knot winds in Porto Cervo harbour with gusts over 40 knots on the open water, it was not possible to hold any races on that day.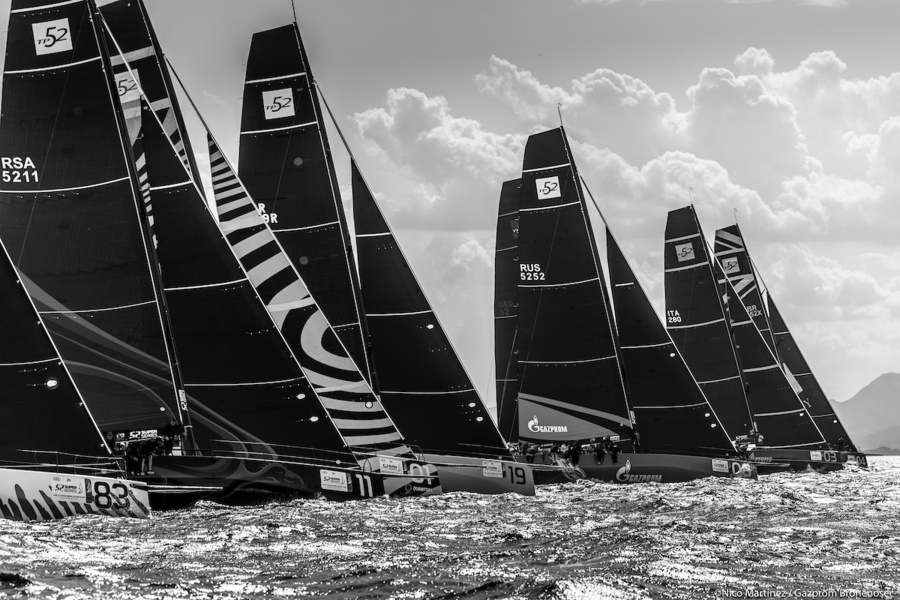 The next day the wind dropped to 18-27 knots. To make up for lost time, the start of the first race was scheduled an hour earlier. This way they managed to have three races this day.
While the overall series leaders (Italian Azzurra, German Platoon and American Quantum Racing) were busy with each other, the best result of the day was shown by the American Sled crew, which is in the penultimate, seventh place. In the first three races in Porto Cervo the team showed 1-2-6 arrivals.
It is worth noting that two other teams joined the TP52 Super Series fleet at this stage: the British Gladiator and the French Team Vision Future. Thus, the worst possible result in the races in Sardinia is 10th place.
The second race of the day went to the British team Alegre. And in the third race, literally in the last seconds before the finish, overtaking Azzurra to take first place went Russian «Armadillo».
The Russians took the third place at the end of the first day.
Azzurra did not win any races on the first day, but nevertheless took second place in the stage standings with 3-5-2 arrivals.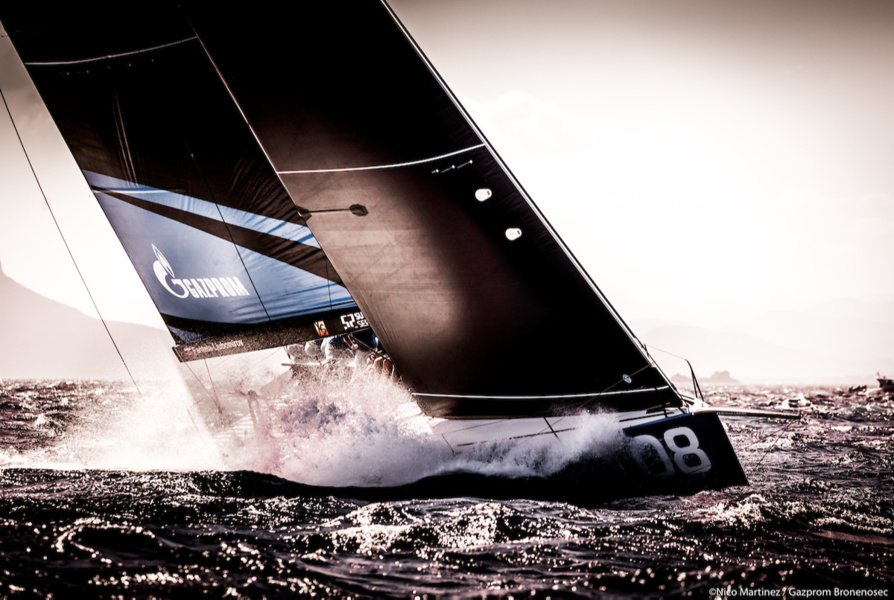 «Fresh wind is our weather, we had a good day and could have done better. As always, there was a lack of stability. A disappointing penalty in the second race (which ended for the team in 10th place, itBoat's comment), and even on the third mark, when there's no way to influence the situation, spoiled the mood, but we're ready for further struggle. We have a chance! » - said the helmsman «Battleship» Vladimir Lubomirov.
Together with«Armadillo» Quantum Racing, Alegre and Phoenix 11 (South Africa) also scored 15 points each. Platoon who ended up in 7th place is one point behind.
The competition in Porto Cervo will last until September 28.