Italian shipyard Benetti is showing three yachts at the Monaco Yacht Show.
The most intriguing is the 11/11 with a length of 60 metres. The boat with an untypical for Benetti vertical bow is capable of accelerating up to 17 knots. The yacht accommodates two master staterooms, one on the main deck and one on the upper deck, and this cabin will have separate access to the pool and sundeck.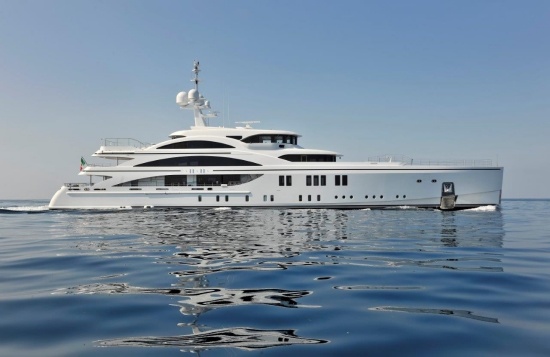 The other two boats: The 63m Formosa and the H-series yacht Veloce 140.
As a reminder, the 2015 Monaco Yacht Show will be held from September 23-26.