The hull of the 116m version of the expedition superyacht Ulysses has arrived at the Kleven shipyard in Ulsteinvik. Sections of the hull were built at CIG Shipbuiding in Poland. Once assembled, it will be 116 metres long and 18 metres wide. The hull design was developed by Marin Teknik Studio in collaboration with naval architect Kyle Dick of Oscar Mike Naval Architects.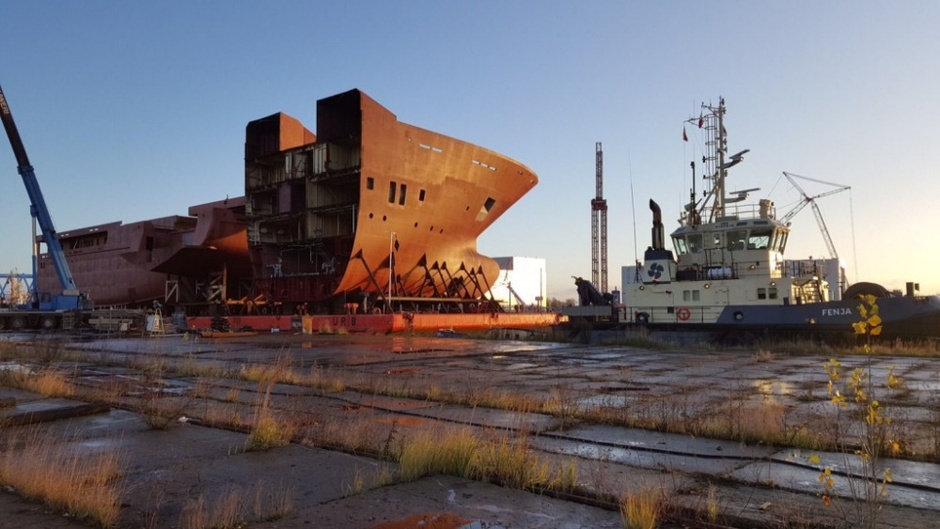 The 116m Expedition yacht was commissioned by New Zealand billionaire Graeme Hart to the Kleven Shipyard. Kleven had previously built a 107m version of this vessel for him, the superyacht Ulysses.
The 116m version of the Explorer Ulysses will be launched in July 2016.