Gunboat 55 Rainmaker, tragically abandoned by her owner last January 200 miles off Cape Hatteras, has been found and towed ashore in Bermuda.
After 14 months adrift in the North Atlantic, the catamaran is still intact and afloat.
Photos of the found Gunboat 55 Rainmaker were posted on his Facebook page by Gunboat founder and former president Peter Johnston. He reposted a post by one Hugh Alexander James Davidson, who said the catamaran was found by local fishermen and towed ashore by Bermuda Yacht Services.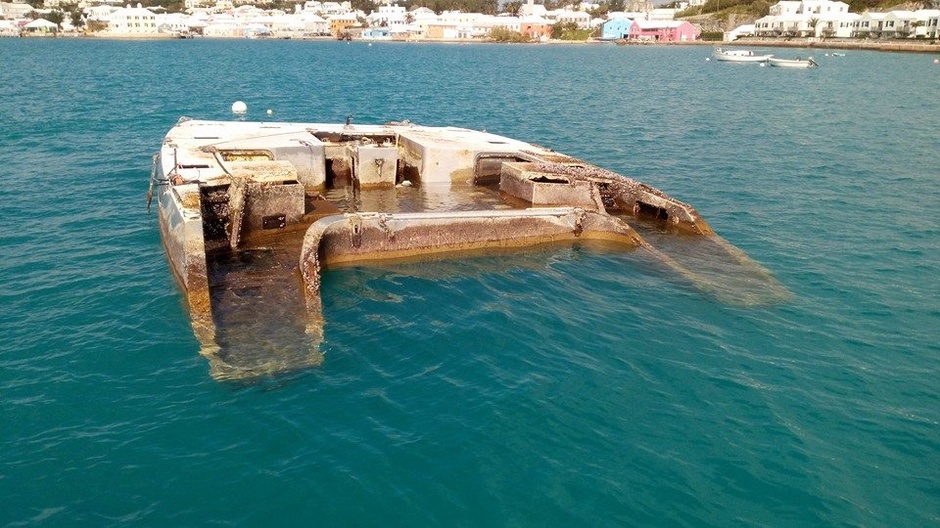 Information about Gunboat 55 Rainmaker was also published by Sailing Anarchy portal which, referring to its own sources, says that catamaran was spotted by Oracle Team USA members who were fishing in Bermuda. This information has not yet been officially confirmed.
The manufacturer of the unsinkable catamaran, Gunboat, filed for bankruptcy in November 2015. The crash of the first hull of the Gunboat 55 Rainmaker series earlier last year was one of the reasons for the company's falling sales. Gunboat founder Peter Johnston stepped down as president of the shipyard in early 2016. Barry Carroll has been appointed to replace him.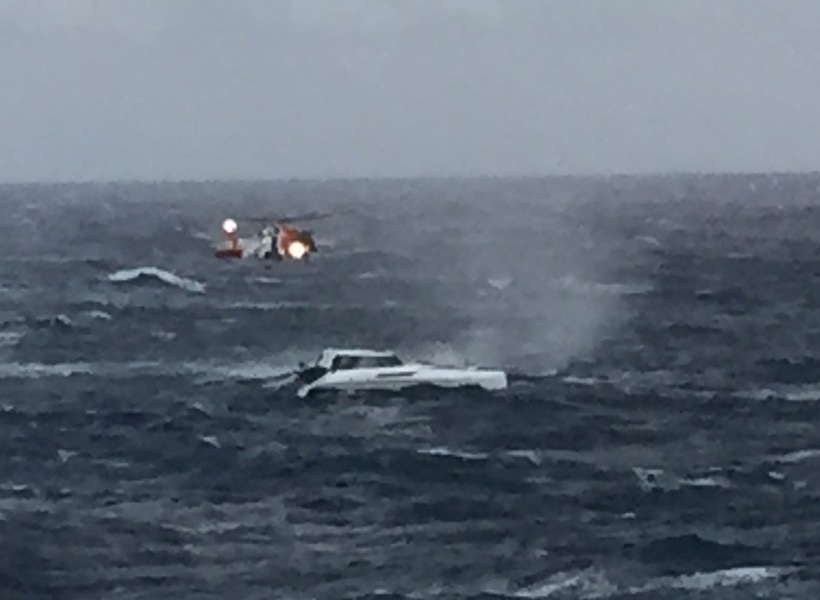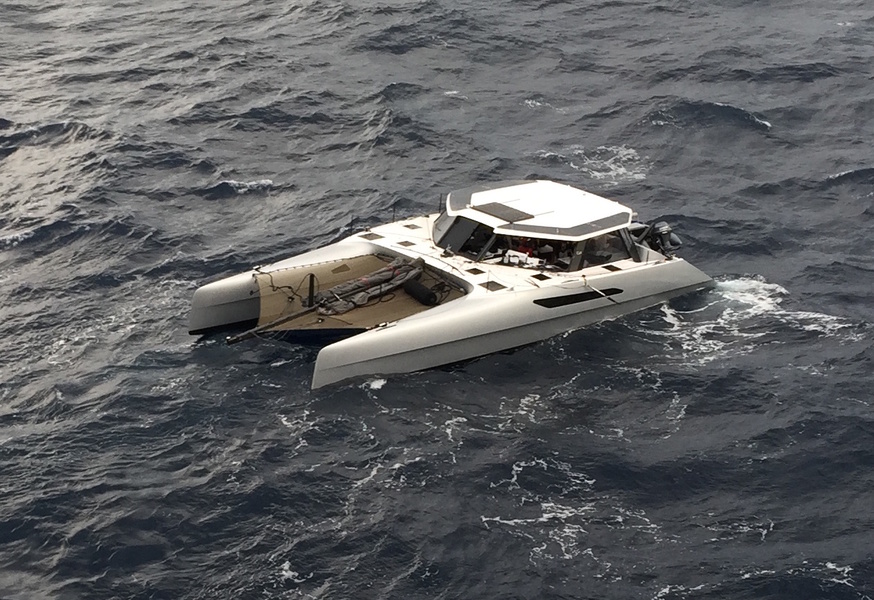 Gunboat 55 Rainmaker lost her mast 200 miles southeast of Cape Hatteras during a storm with squalls reaching 70 knots. The 350-foot freighter Ocean Crescent came to the rescue of the crew who had abandoned the boat, but it was unable to approach the catamaran and instead ran into it, nearly sucking the multihull under its propellers. The crew was rescued later by a U.S. Coast Guard helicopter and brought to land in one piece.