Benetti showed renders at the Singapore Boat Show of a 164-foot superyacht designed by automotive design star Henrik Fisker.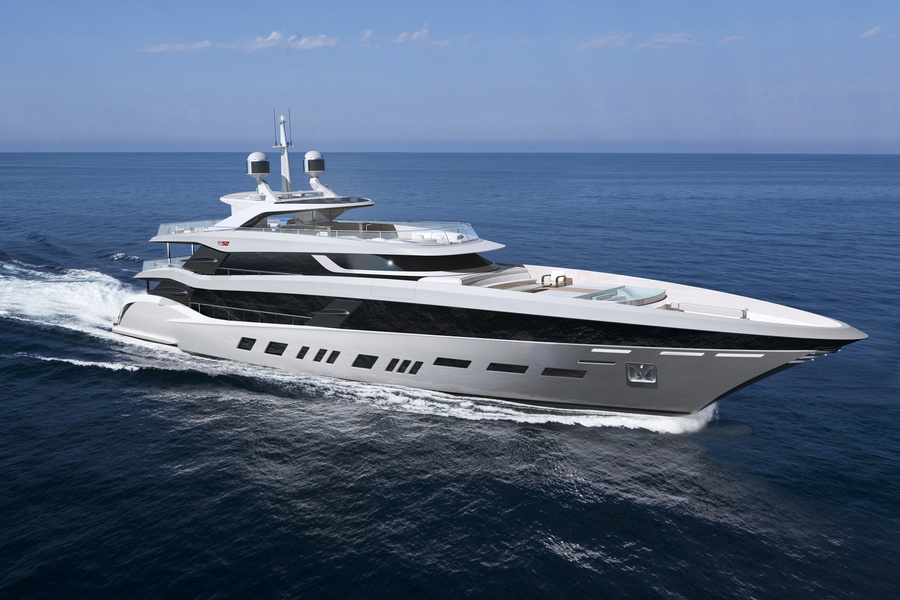 As Fisker told Bloomberg, Benetti was looking for an innovative design for the new model.
«While the Fisker 50 may not be groundbreaking, it has a very distinctive design with three decks that curve like a sea wave with carbon fiber fins protruding from them».
The fins are not just an unusual decoration of the boat, they positively influence the hydrodynamics and are equipped with powerful lights that illuminate the water at night.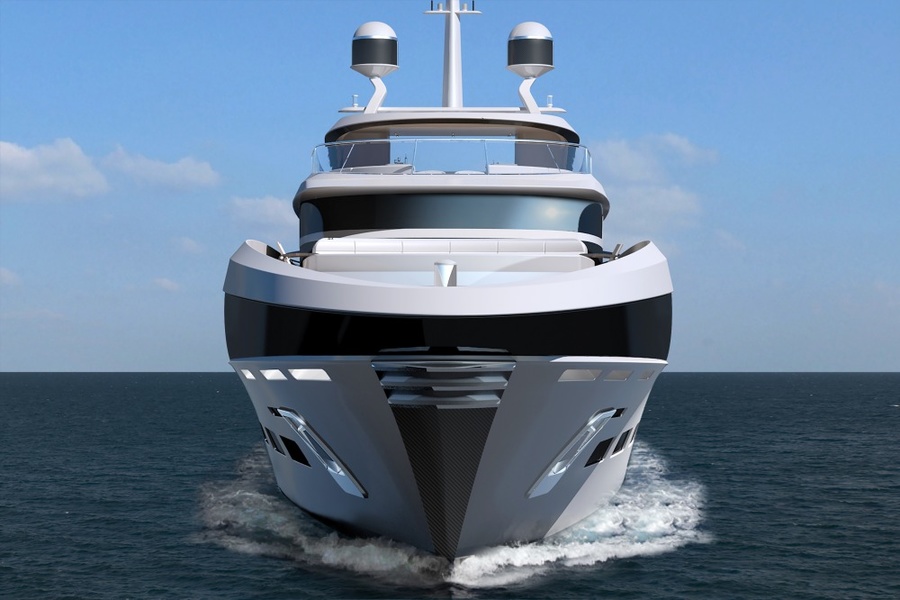 The superstructure features black carbon fibre inserts. A white stripe runs across the windscreen and along some of the walls, also apparently made of glass, while the bow is decorated with steel bars reminiscent of the grille on a car.
Fisker has never designed a yacht before. He is known as the creator of the Aston Martin DB9 and BMW Z8.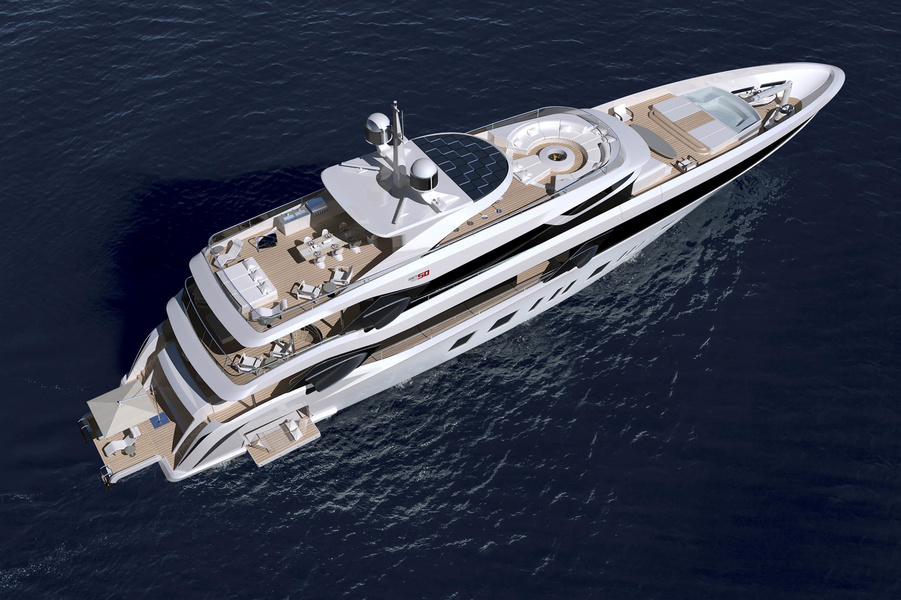 The upper deck of the Fisker 50 can be optionally transformed into a guest entertainment centre, cinema, or gym. In total she can accommodate 13 passengers in 6 cabins and 11 crew members.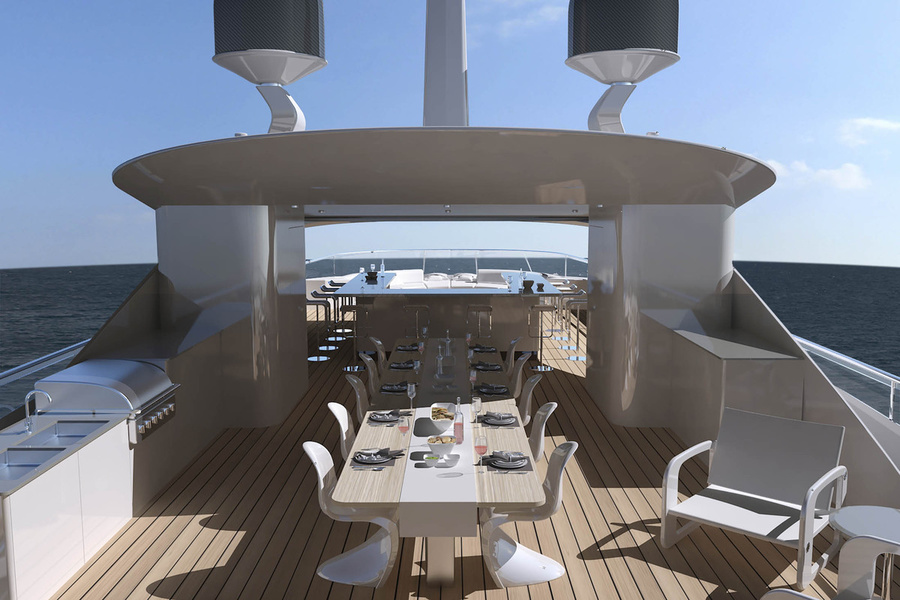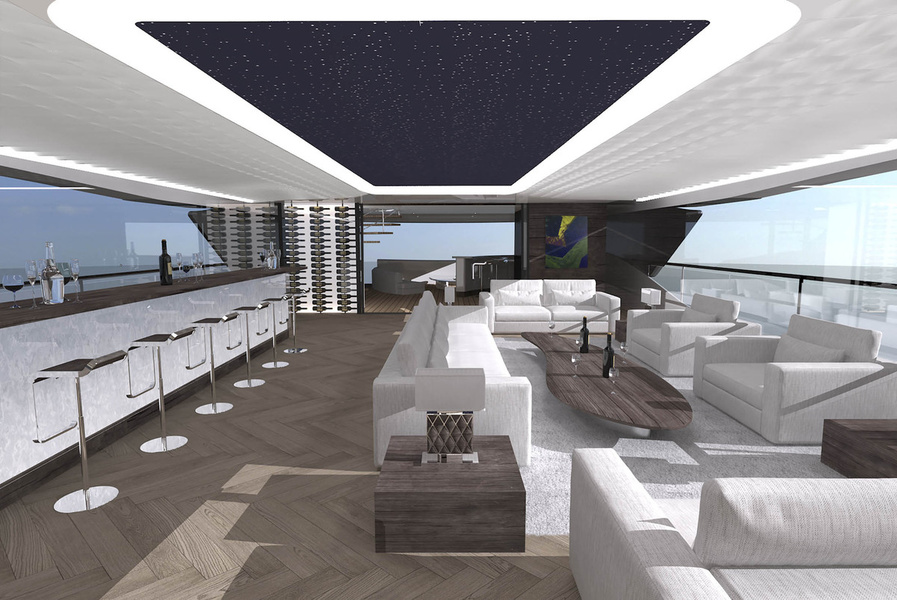 There will be storage space for a couple of jet skis on board. She will have a top speed of 15.5 knots and a cruising range of 4,000 miles which is still in concept but the order book is already open. The Fisker 50 has been designed to be environmentally friendly with the possibility for solar power and a hybrid propulsion system.
The ideal buyer, according to Fisker, would be «an international businessman with an adventurous life, or a young entrepreneur looking to move beyond traditional ways of thinking».
It is estimated that the Fisker 50 will cost around $50 million when completed. Despite the considerable price tag, Benetti will not be hard to find a buyer: according to Knight Frank, sales of superyachts longer than 78 feet were up 40% in 2015 compared to 2014. By the end of this year, there will be 48 yachts over 100 metres. Last year there were only 16.