The sailing yacht «A» left the Nobiskrug shipyard in Kiel for the second time. The yacht spent the entire winter and spring in a temporary dock, where she was being fitted out and repainted. Last week workers started to tear down the temporary dock and a photo of the yacht was taken.
The footage, which was taken by Olaf Eggart of TheYachtPhoto.com, shows the giant sailing yacht being repainted from white to silver, the same colour as her three 90-metre masts.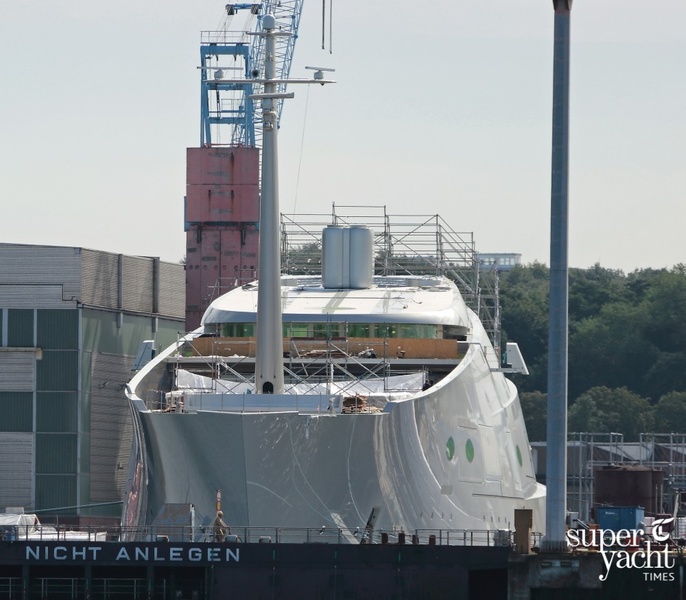 The sailing superyacht «A» was designed by the famous designer Philippe Starck.
She is 142.81 meters long and her total sail area exceeds the size of a football field.
The giant sailboat has a maximum speed of 20 knots and a cruising speed of 16 knots. She is equipped with a hybrid diesel/electric propulsion unit in the engine room.
This eight-deck yacht will be able to accommodate 20 passengers. She will be served by a crew of 54. Her cost is estimated at $400 mln.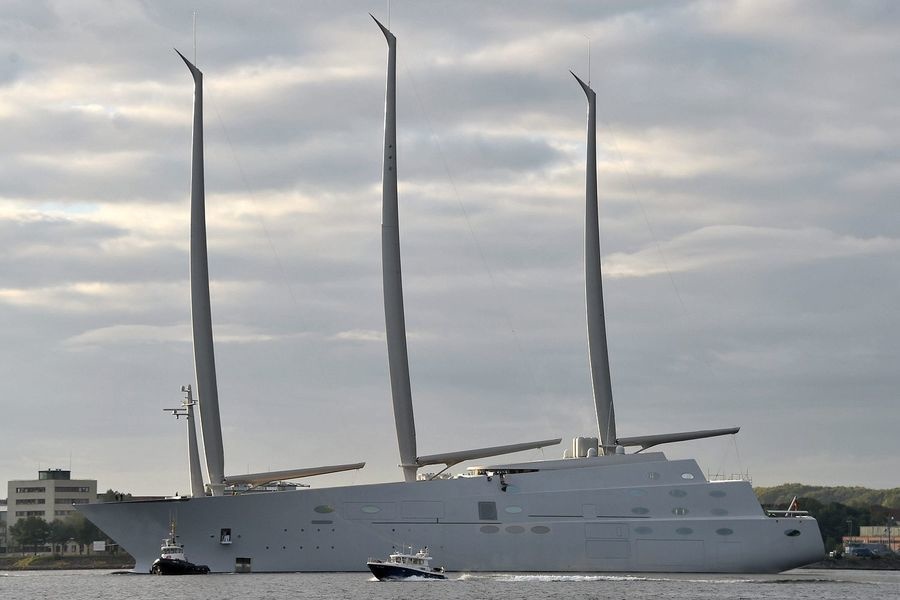 It is rumoured that the customer for the sailing superyacht «A» is Russian oligarch Andrey Melnichenko. Melnichenko already has a motor yacht of the same name («A» by Blohm + Voss) designed by the same Philippe Starck. Recently it became known that motor yacht «A» is for sale.