Royal Denship 's 24.38-metre Livingstone has been delivered to her owner. The yacht is a member of the Classic 80 range. When Royal Denship announced its merger with Hartman Marine Group last year, Livingstone was already under construction so this is the first yacht resulting from a collaboration between the two Dutch shipbuilders.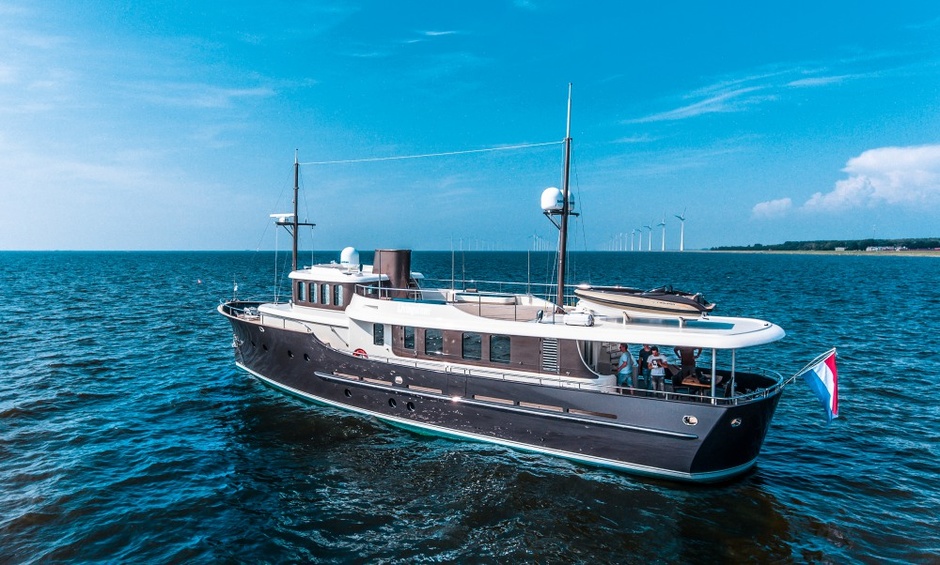 Livingstone was designed by Kroes & Poortinga, again a Dutch studio. The challenge for the designers was to create a vessel that would be suitable for a peaceful family holiday. The owner intends to sail this steel displacement yacht through the Baltic Sea and the Norwegian fjords.
She has a large, sleek sundeck suitable for extended family gatherings. There is also storage space for a custom Italian-made tender.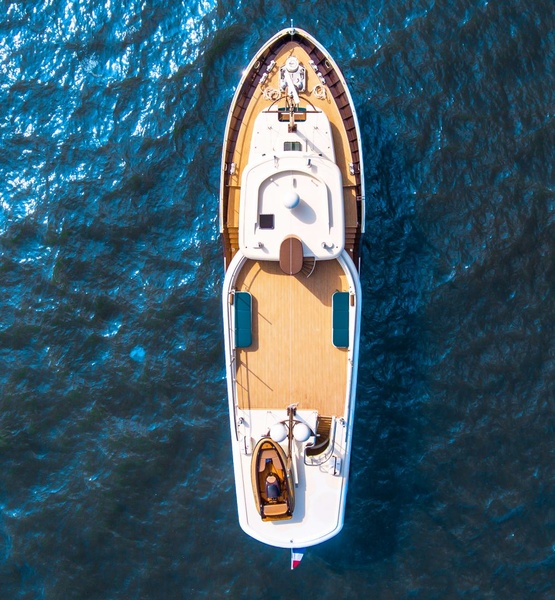 The interior of Livingstone is designed to be simple and functional. The large dining and galley area is located on the main deck with access to the raised wheelhouse. The master suite and three guest cabins are located on the lower deck.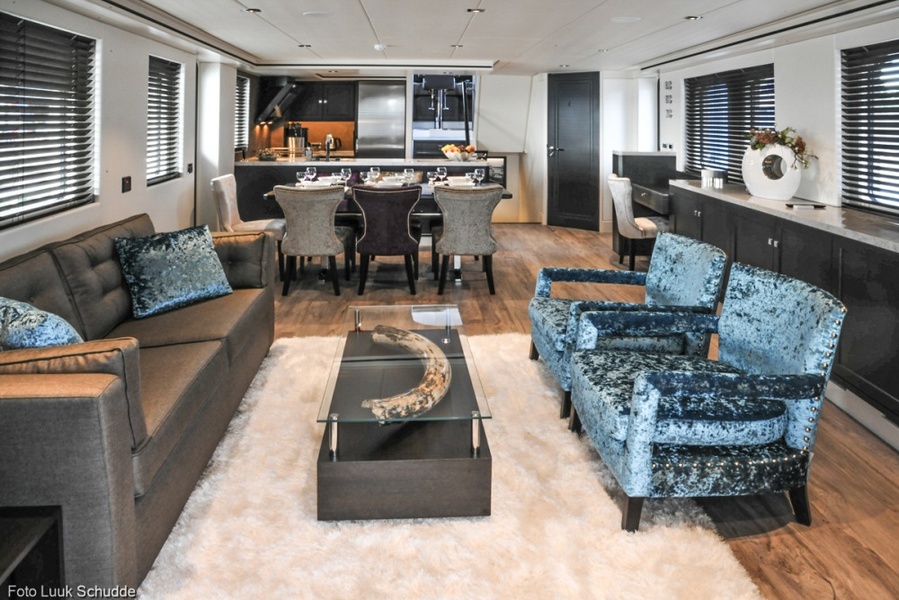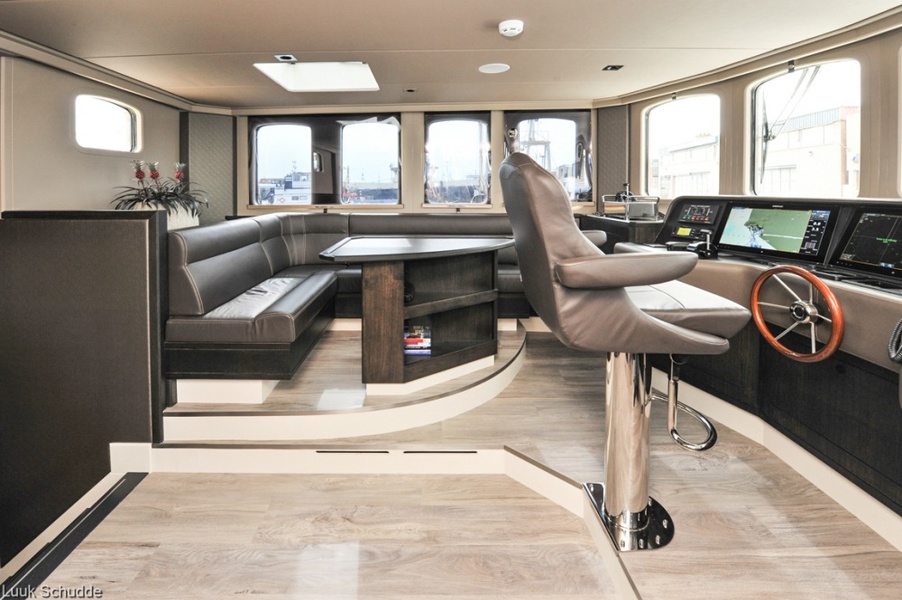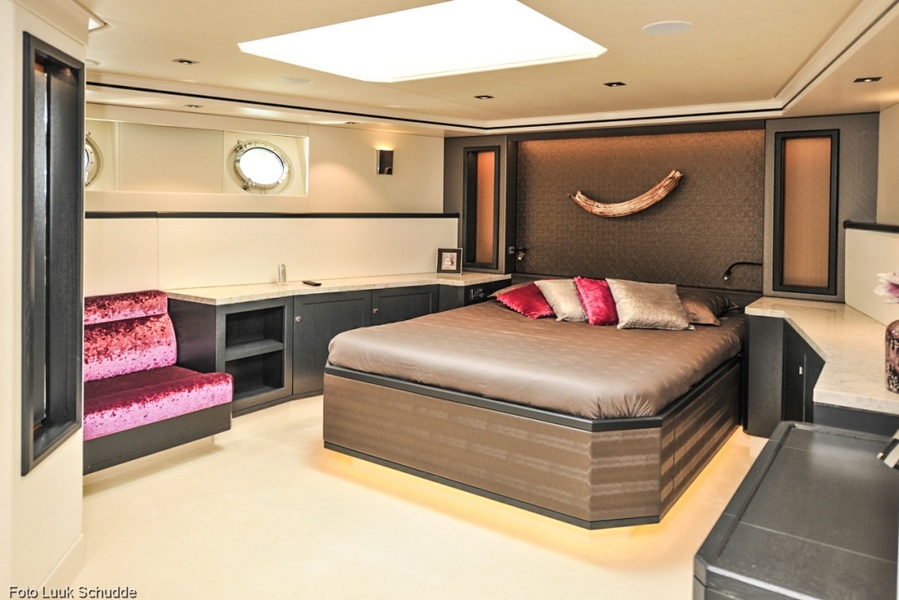 Livingstone is unique in having an internal mooring system with two barge-like piling pilings. The pilings sink into the sand up to eight metres below waterline and allow for anchoring offshore without dropping anchor.
The yacht is powered by a pair of MAN Tier II diesel engines. At a cruising speed of 10 knots, Livingstone will travel 3,000 miles without refuelling.