Royal Huisman Shipyard and superyacht designer Malcolm McKeon have developed the concept for the 85-metre sailing yacht Apex 850. His carbon mast rises 107 metres above water, 14 metres above the Statue of Liberty and 42 metres above the St Basil's Cathedral.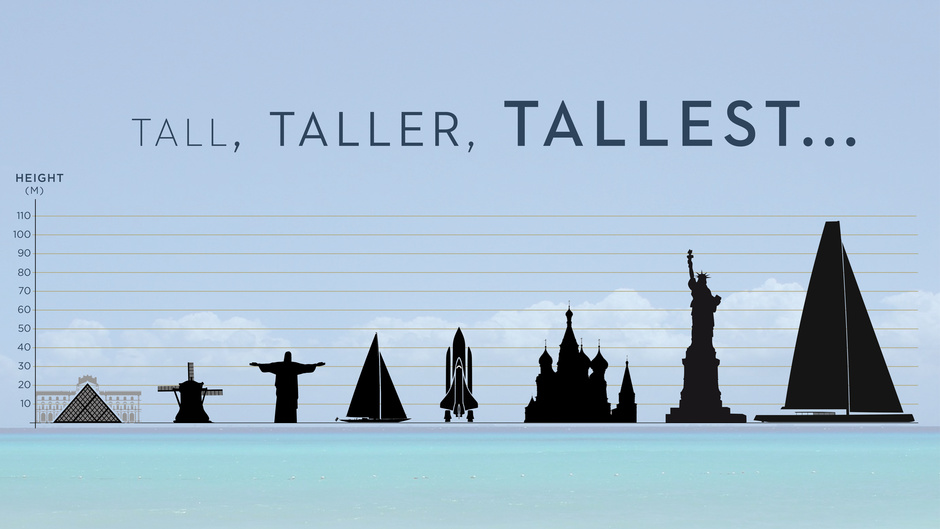 The superstructure of the sloop is entirely made of glass. With a total area of 200 m², his guest cabins - cockpit and saloon - have a sliding window system and fully retractable glass doors to make the cockpit open or closed. Below deck, Apex 850 has four guest cabins capable of accommodating up to 12 passengers thanks to additional Pullman folding bunks.
Closer aft there is a large 250m² Owner's area with direct access to a private beach club that can be converted into a cinema. Other guests can access the beach club from the aft deck. In addition to the 50 m² bathing platform, there is a gym.

The owner's apartment is divided into sleeping and living areas. There is also a sauna and a dressing room.

Under the bow of the main deck there is space for two 8-metre tenders and a crane to launch them. The crew area on the bow of the lower deck can accommodate 14 people.
The Apex 850 has a wine cellar, a room with cigar humidifier and a 50 m² hospital.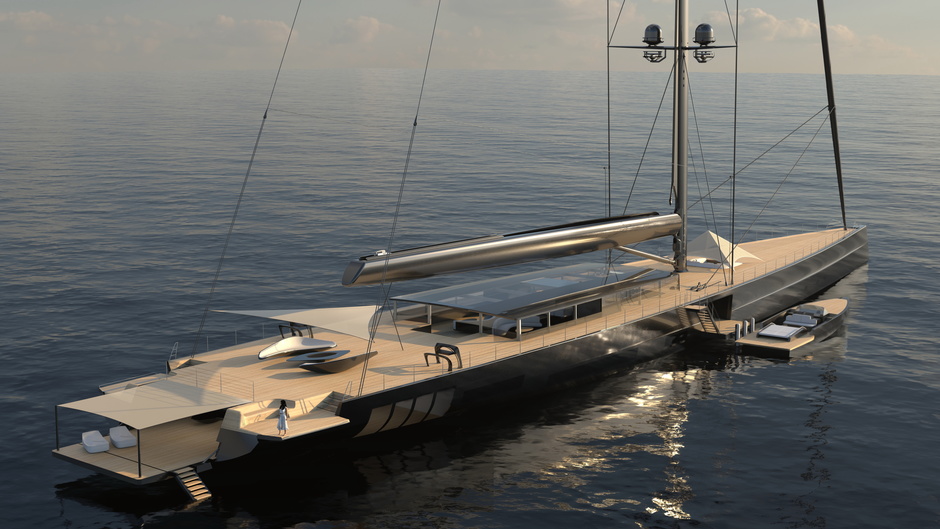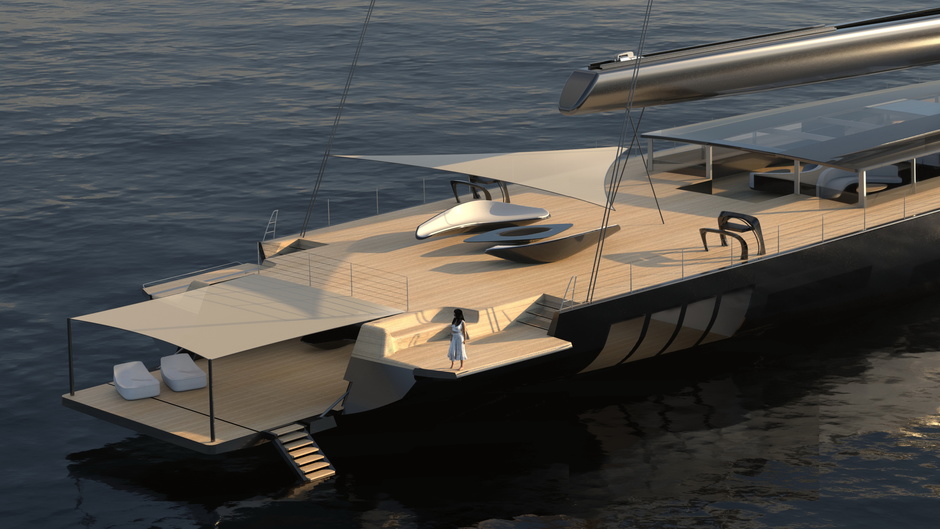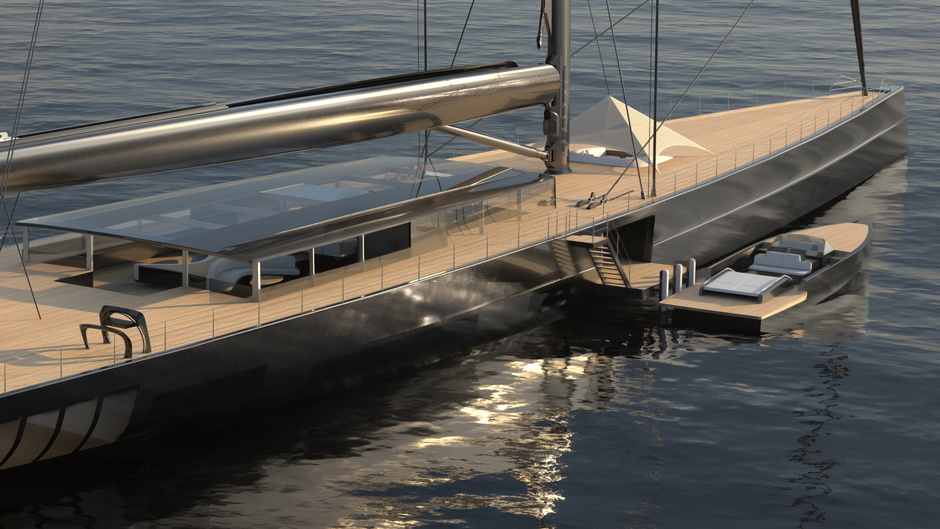 The creators promise that the giant single-mast sailboat will «exceed wind» speeds in virtually all weather conditions. The area of its sailing wardrobe is 3200 m² on courses against the wind and 4700 m² on courses in the wind.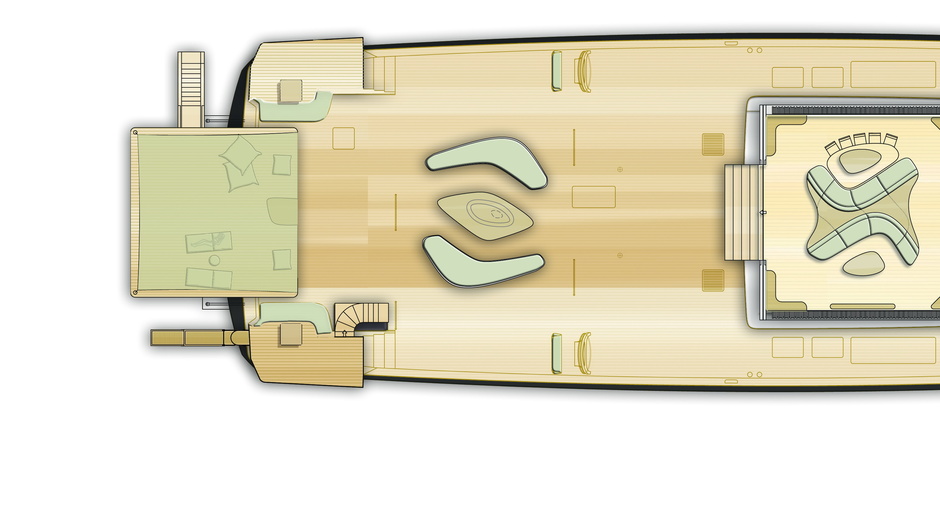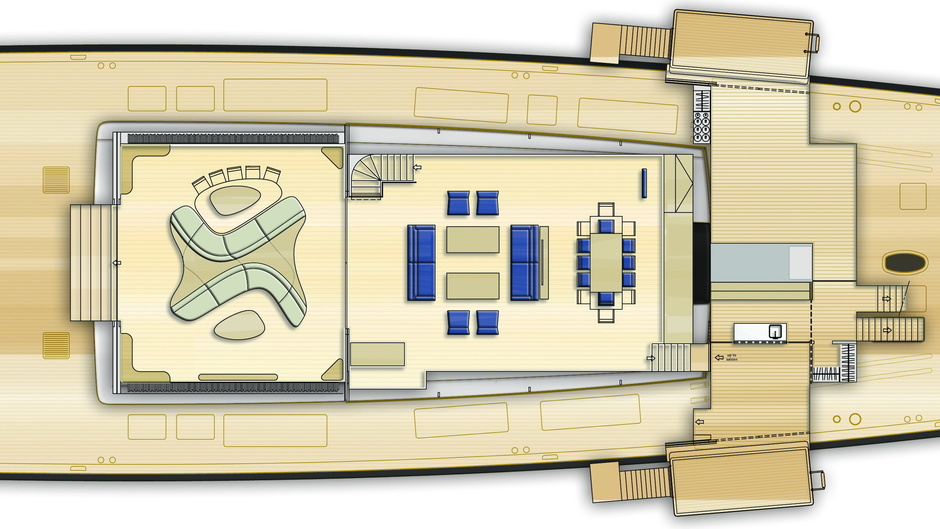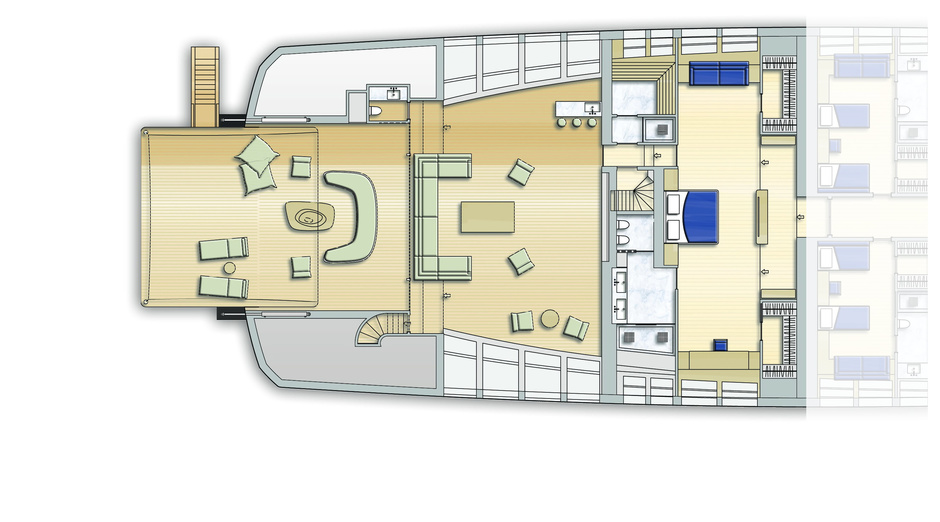 «Her retractable keel, optimized weight distribution and limited roll angle will ensure stable comfort and safety on board»," says Malcolm McKeon. - Her two extended rudder levers will ensure a quick response to the steering manoeuvres».
«Two of the ten largest sailing yachts in the world, Athena and Sea Eagle II, are built by Royal Huisman. The Apex 850 will be the third»," says Jan Timmerman, CEO of Royal Huisman.
The Apex 850 is a 100 per cent project, technically calculated and awaits only an ambitious enough owner to make it a reality.