Two sailors were rescued from a deserted island in Chuuk, Micronesia, thanks to an SOS sign they had left in the sand. The sign, and the wrecked men near it, were discovered last Friday from a U.S. Army Boeing P-8 Poseidon patrol plane, which had received a message from a British Mariner about signal lights it had seen on the island.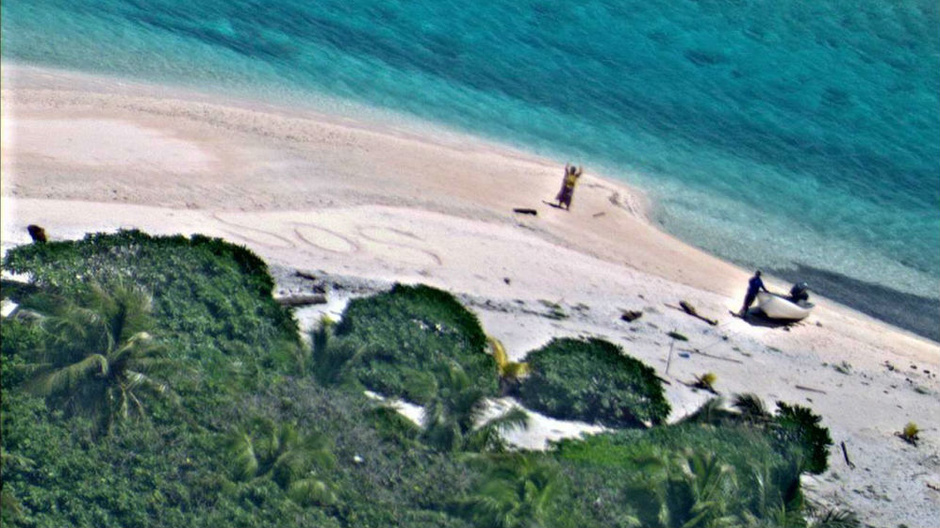 The aircraft's pilots immediately notified the Guam Sector Coast Guard, which sent a boat to bring the wreckage to Nomvin Atoll.
The 18-foot boat was reported missing on August 19.
The 50-year-old couple, Linus and Sabine Jack, left Veno Island on August 17 and were due to arrive at Tamatam on August 18. There was no rescue equipment or food supplies on board.
British Mariner sailors spotted signal lights on the uninhabited island on August 24. The vessel was connected to AMVER - the Automated Vessel Traffic Information System for Search and Rescue - and participated in the search for the missing.
During the seven-day search operation, the Guam Sector Coast Guard coordinated 14 participating AMVER vessels, two aircraft and one police patrol boat. They surveyed a total of 16,571 square miles.