Sanlorenzo has revealed details of the design for the 27-metre SX88 crossover yacht. According to the builders' concept this model will combine the best features of a flybridge yacht and a compact explorer. Its world premiere will take place at this year's Cannes Boat Show.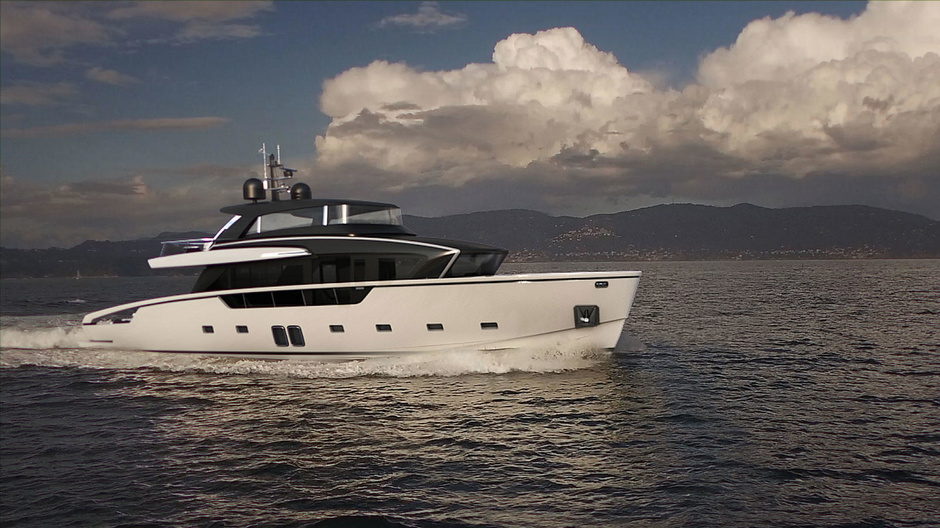 The boat will bring «Copernican revolution» to its class, the shipyard promises.
The SX88 will have a fiberglass hull and a carbon-fiber superstructure. The interior of the vessel will be designed by Piero Lissoni. He will also be working on the rest of the SX range - SX72 and SX104 - which will be launched in 2018 and 2019.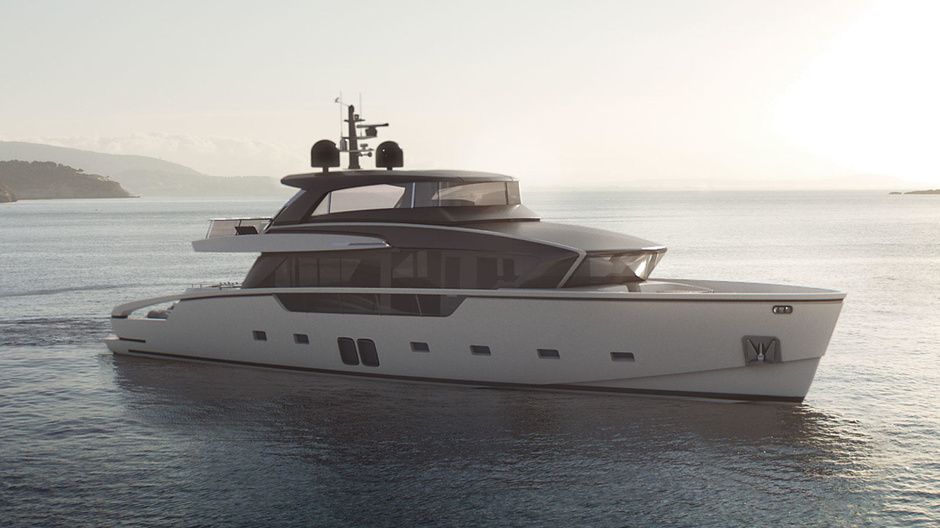 The exterior of the SX88 was drawn at Officina Italiana Design studio. Among the distinguishing features of the yacht's exterior are an open transom with an integrated crane for hoisting a five-metre tender or jet ski aboard and a windscreen with reverse angle struts, giving the yacht a more brutal explorer look.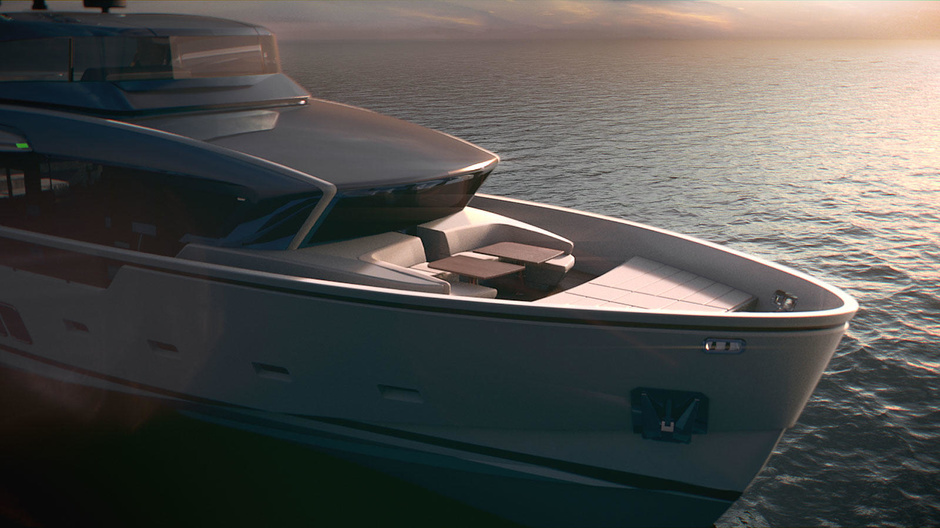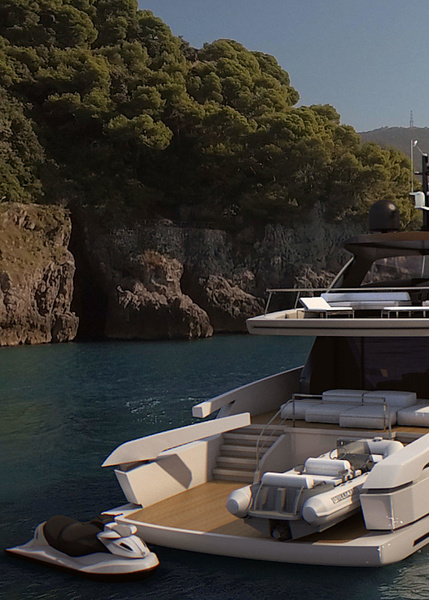 What sets the SX88 apart from other compact explorers is the sky lounge with a fixed windscreen and fully lowered 3m long side windows that house a single control station.
The aft seating area on the bridge deck is left completely open.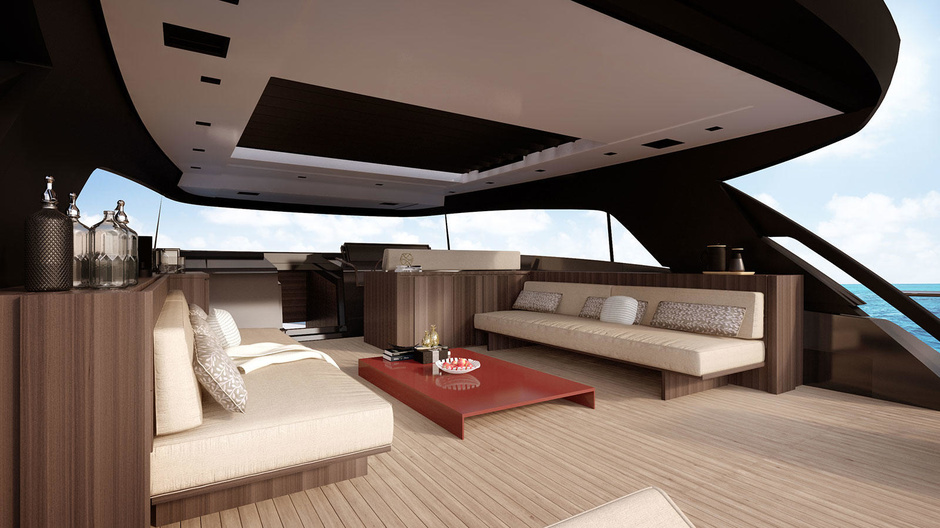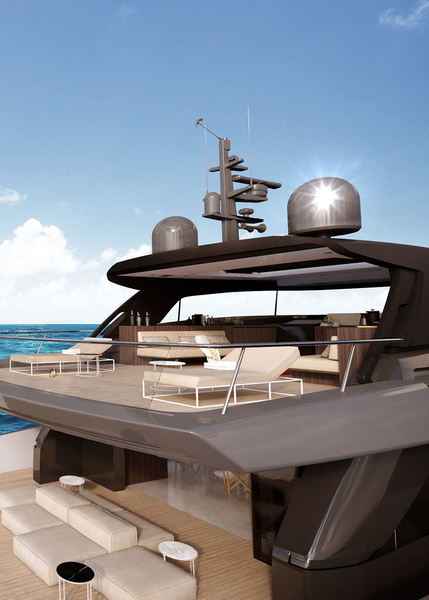 There is no wheelhouse on the main deck, allowing guests to move around easily from the cockpit to the foredeck, bypassing only a couple of steps. The lowered bulwarks allow natural light to enter the salon and the guests to enjoy the views. The salon is open plan with no dividers separating the kitchen, dining and living areas. The colour palette and materials of the interior decoration will be selected to order. The amount of furniture is minimal and what is available is free-standing. The owners' stateroom can be located on the main deck or on the lower deck amidships.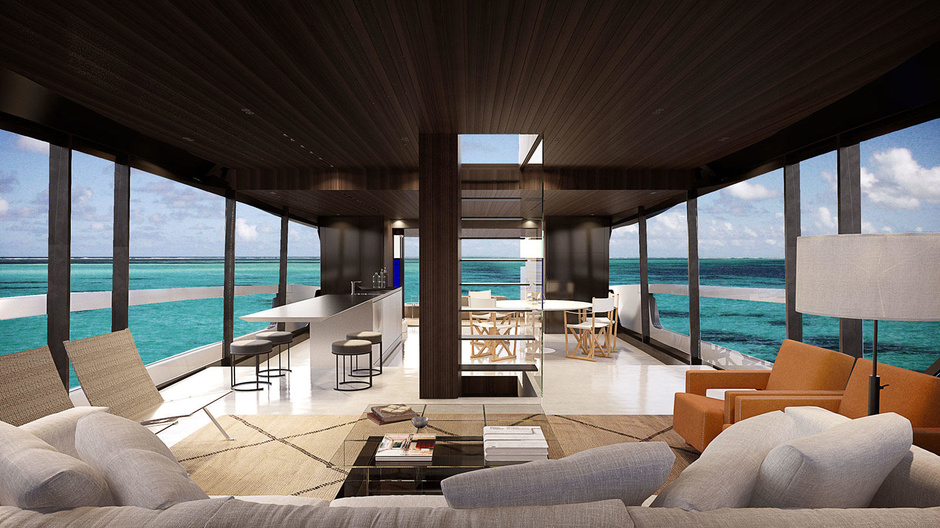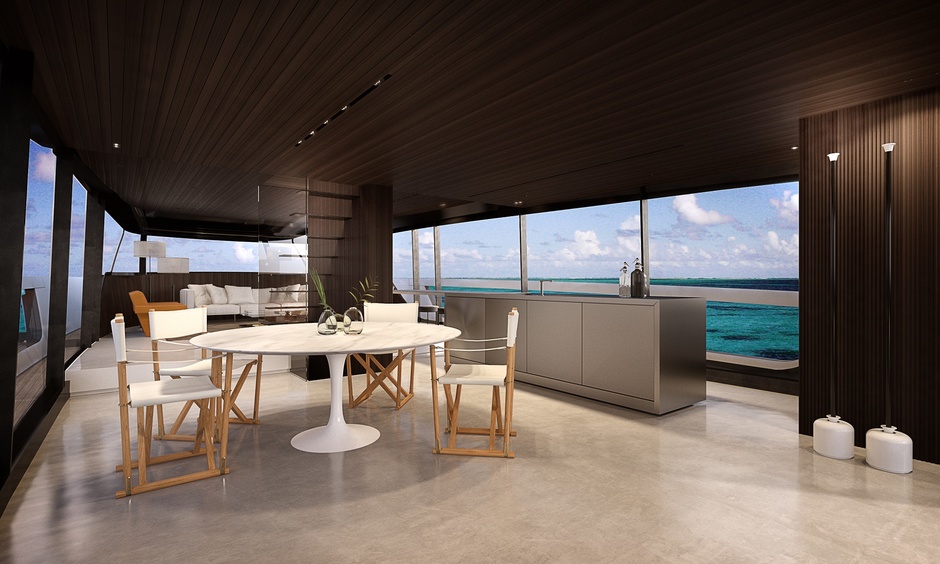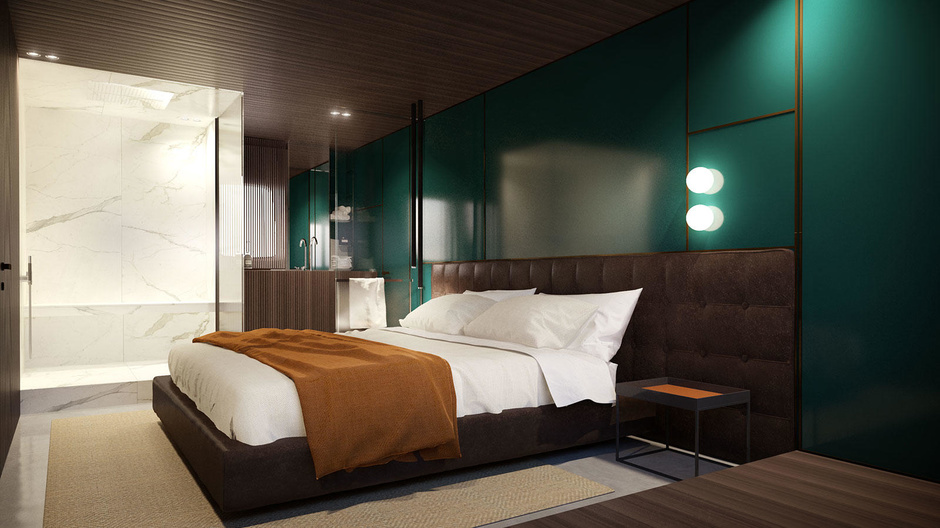 The hull has been tested in a test pool in the Netherlands. Sanlorenzo predicts that the boat will have a top speed of 23 knots. The first SX88 hull will be launched in August at Sanlorenzo's Amelia production facility.
The first six hulls of the crossover yacht have already been sold.
Nothing is yet known about the SX88 engine configuration, but Sanlorenzo has stated that it will work exclusively with Volvo Penta.