The 73m Feadship Hasna has been launched in the Netherlands for an Australian owner. RWD is responsible for the exterior and interior styling of the yacht. She is a fully custom-built 11.9-metre aluminium displacement vessel in the «beach chic style» with an eight-metre swimming pool at the stern.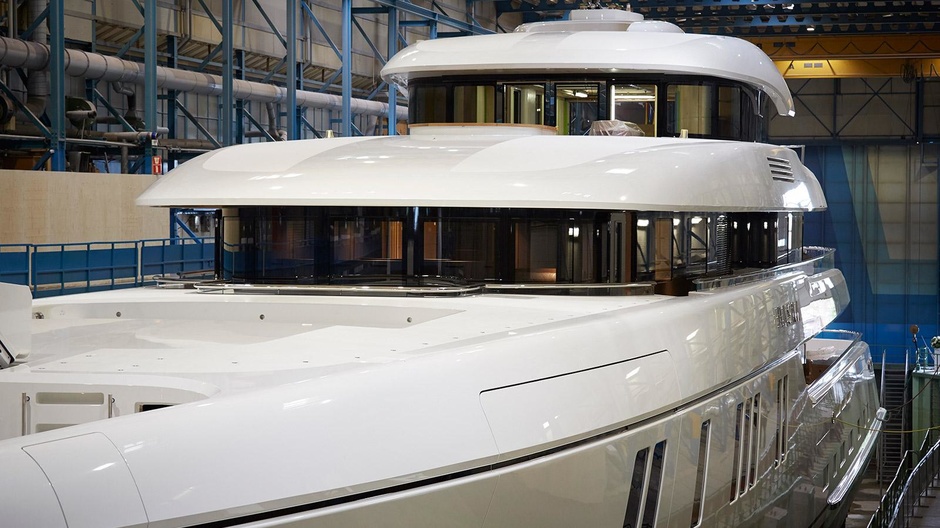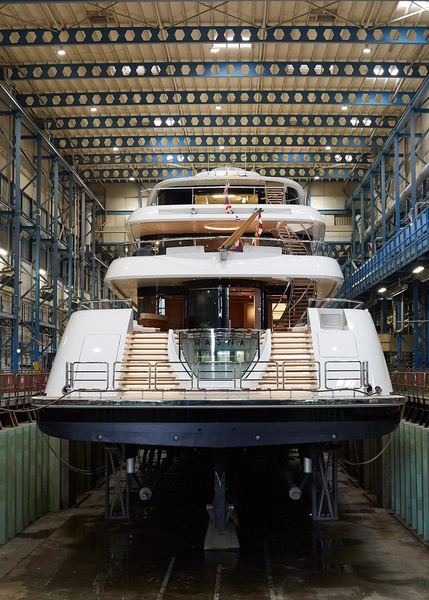 Before commencing construction, Hasna's owner spoke to the entire Feadship team for the first time, explaining his family's history and why this boat is so important to him and his family.
Hasna's layout differs from that of a standard superyacht. The guest staterooms are slid to the rear of the lower deck and have direct access to the beach club, which is open on both sides but not from the stern. This area includes a lounge area and gymnasium.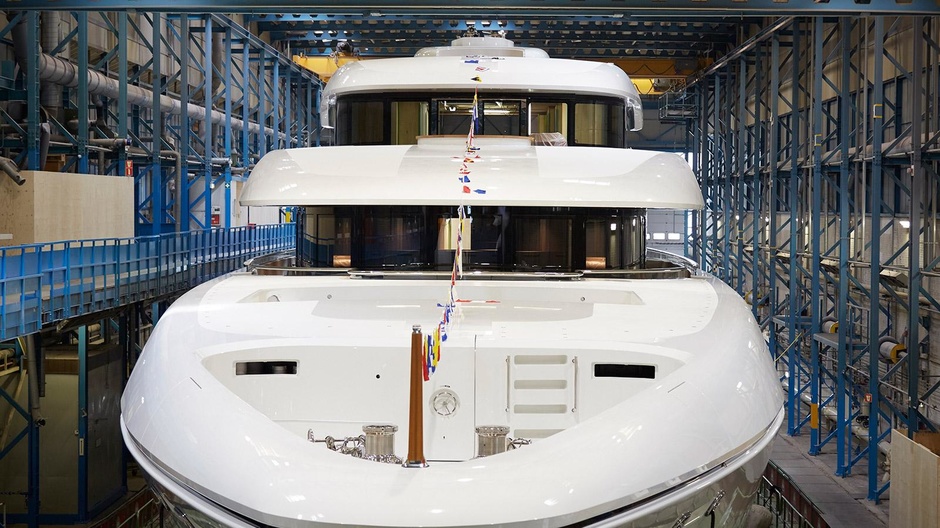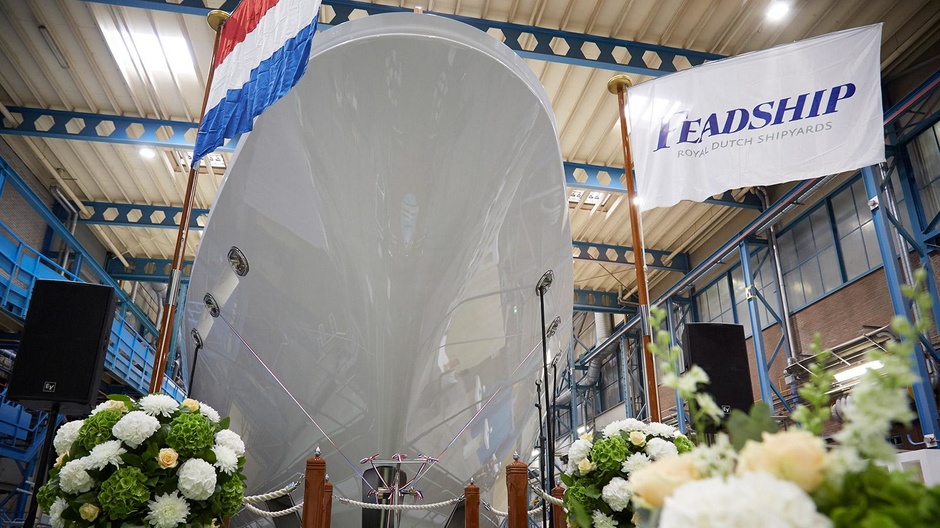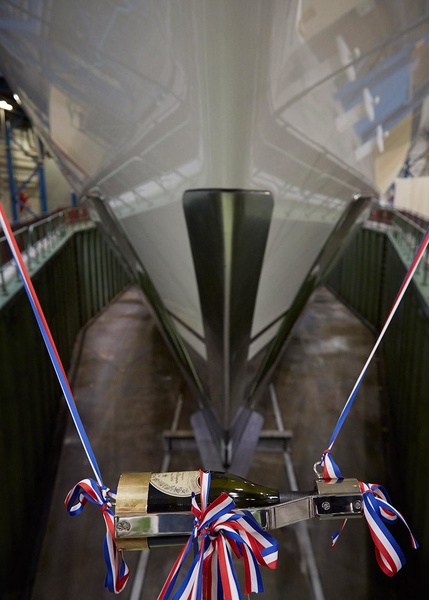 There are a total of six cabins, accommodating up to 12 passengers. Accommodation for the crew of up to 21 persons is also provided.
Other unique features include a cinema on the main deck, a butler's stateroom and a 25m long Sundeck with an air-conditioned sky lounge that can be opened to all winds or closed for weather conditions.
A pair of MTU 12V4000 M53 engines, rated at 1,850 hp, provides a maximum speed of 16 knots and a maximum cruising range of 5,500 nautical miles at 12 knots.