London Boat Show 2018 visitors will have a unique opportunity to see and chat live with acclaimed video bloggers Elayna Carausu and Riley Whitelum, who are in their 4th year of sharing with the world how they live and travel by sailboat.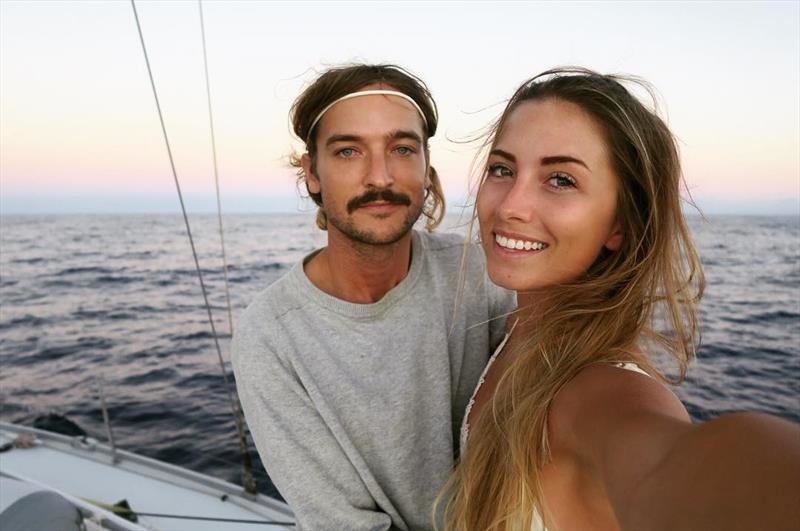 With no boating experience, in 2014 an Australian couple embarked on an indefinite voyage of sailing. In that time, they've covered 41,000 nautical miles and posted dozens of videos of their incredible adventures on their YouTube channel
«Sailing La Vagabonde»
.
They have crossed the Mediterranean, Atlantic, Caribbean and Pacific Oceans.
They have a video blog where they share not only sunny stories about how beautiful and carefree life is on the yacht. Guys are honestly share with their subscribers (which, it should be noted, is already more than 355 000), how they overcame the terrible storms, meeting with pirates, financial difficulties, problems with equipment and other predestined fate troubles.
In anticipation of their performance at the show the bloggers said: «This will be our first time attending the London Boat Show and we are delighted to be able to share the stories of our journeys with so many new people from several thousand visitors to the show. Having started our adventure as beginner boaters, we have lots of tips and interesting stories to share with others looking to start a new hobby or even challenge the sea in the new year».
You can hear Elaina and Riley' s exciting stories at the London Boat Show at Legends Theatre on 11 January from 12pm.
The 64th edition of the London Boat Show will take place early next year from January 10-14. During 5 days in the British capital you will be able to see world premiers and the latest technologies in yachting industry, meet the legends of sailing and even use «a unique opportunity to get on the water indoors».
The organizers promise that «the world famous show this time will be better than ever».