In the previous issue, we met the shortlisted candidates for the title of Best Luxury Cruiser«. In this article we will talk about multihulls, one of which will fight for the right to be named Best Catamaran (or Trimaran) at the Düsseldorf Show in 2019.
Astréa 42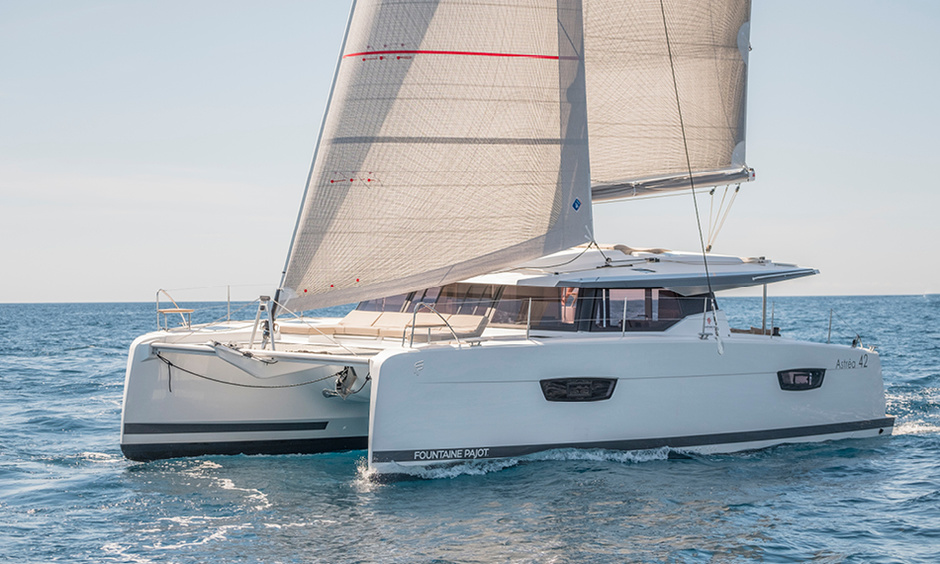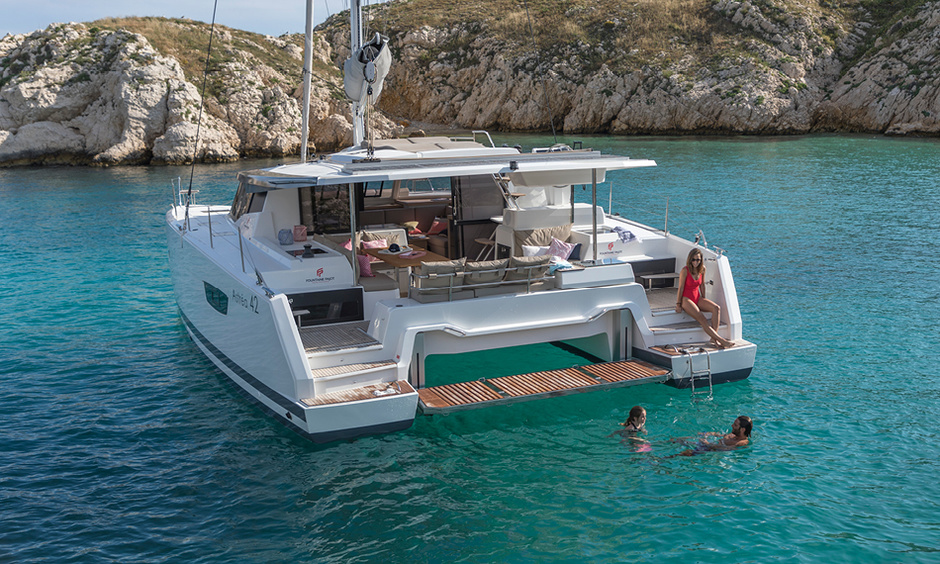 Designed by Racoupeau Design, the new catamaran Astréa 42 harmoniously complements the Fountaine Pajot family of sailing vessels. The rounded contours of the deck give the multihull a classic style. The extensive glazing of the saloon and the many portholes and hatches provide natural light to the interior spaces.
The Astréa 42 is available in two versions, Owner and Quartet. The first version is designed for three double cabins, including a spacious owner's suite. The second layout, as the name suggests, includes four cabins. The future owner's choice of nine different bathroom schemes is available: three for the Owner series and six for the Quartet.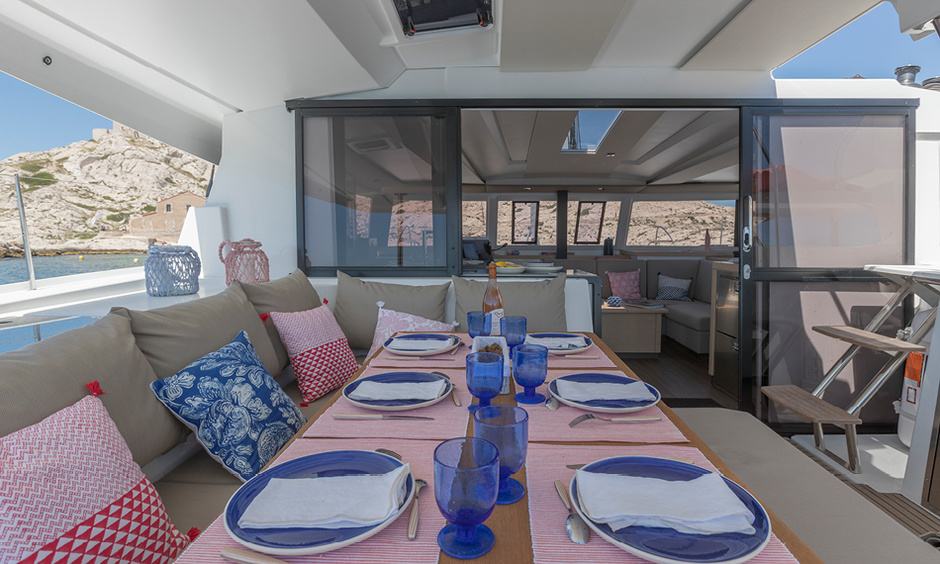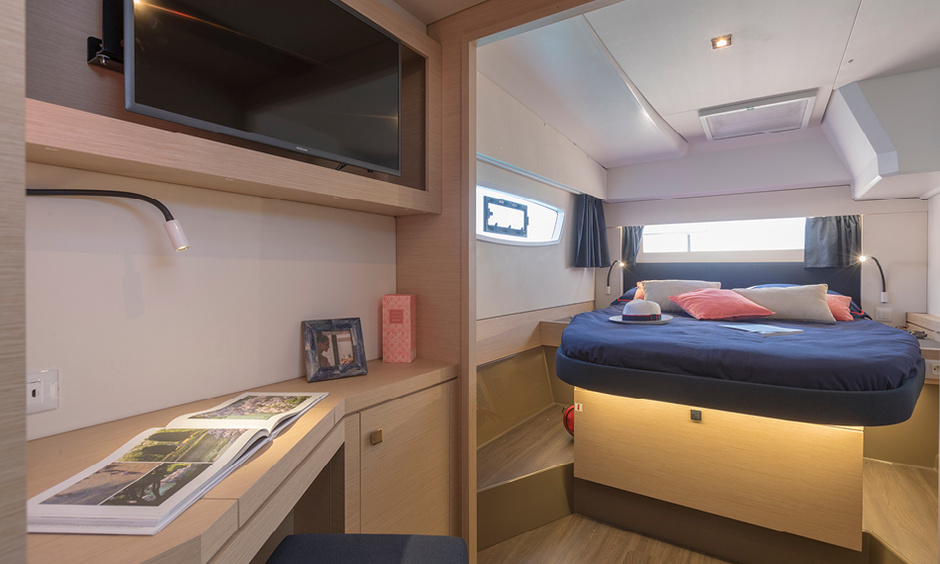 Aventura 34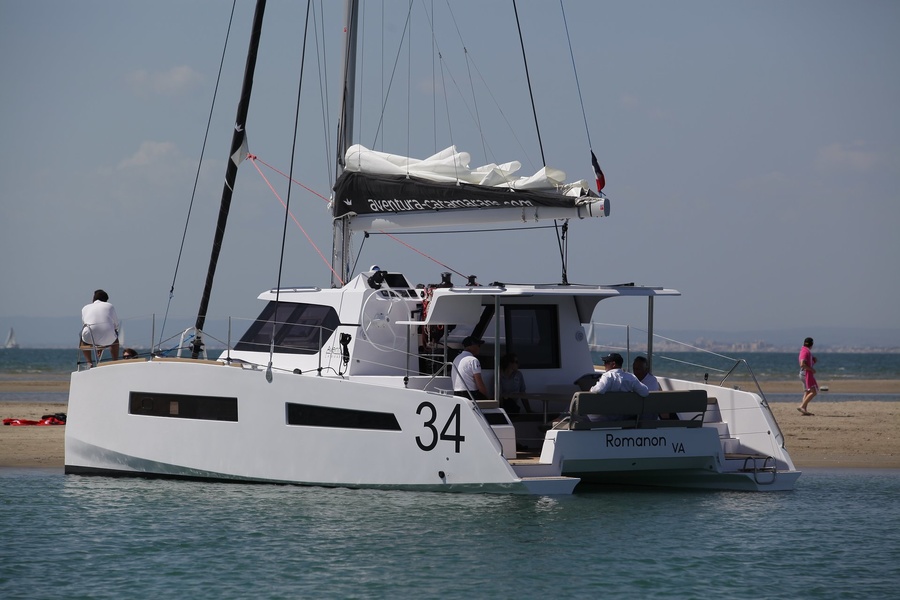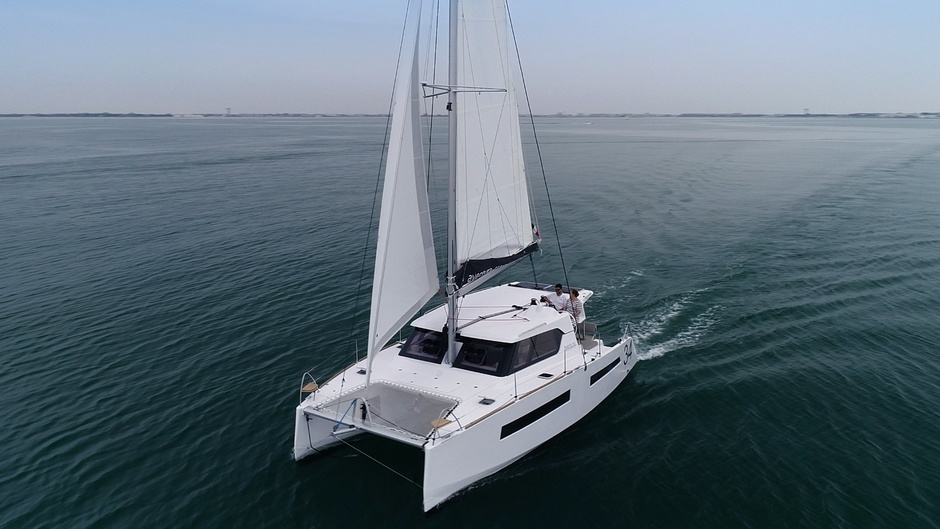 The new Aventura 34, created in collaboration with the renowned Lasta Design Studio, has received the usual equipment for the yard's catamarans: fittings from Harken and Spinlock, ZSpars equipment, Raymarine electronics, etc.
The small width of the catamaran and a draft of 0.85 meters open up the possibility to travel even on tight European canals. The ten metre multihull can accommodate up to 18 people during day trips in sheltered waters.
The salon with panoramic glazing has an equipped seat for the navigator. The Aventura 34 multihull is available with two or three cabins.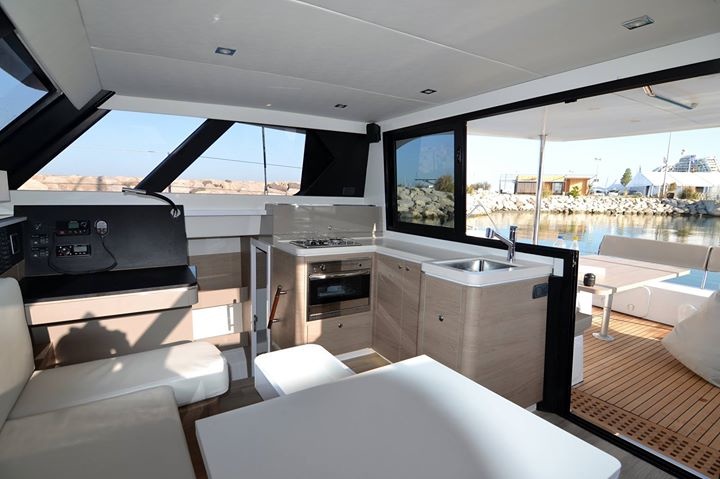 Astus 20.5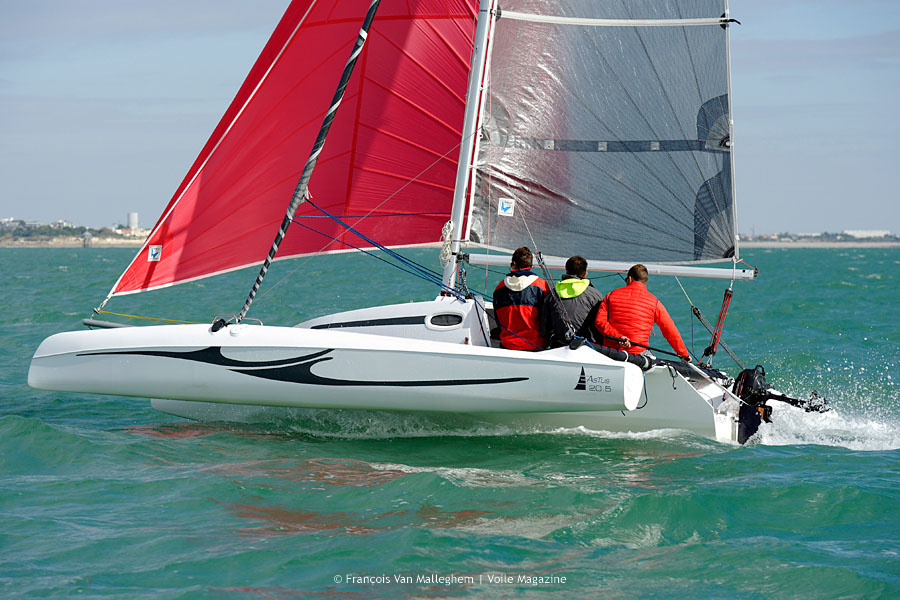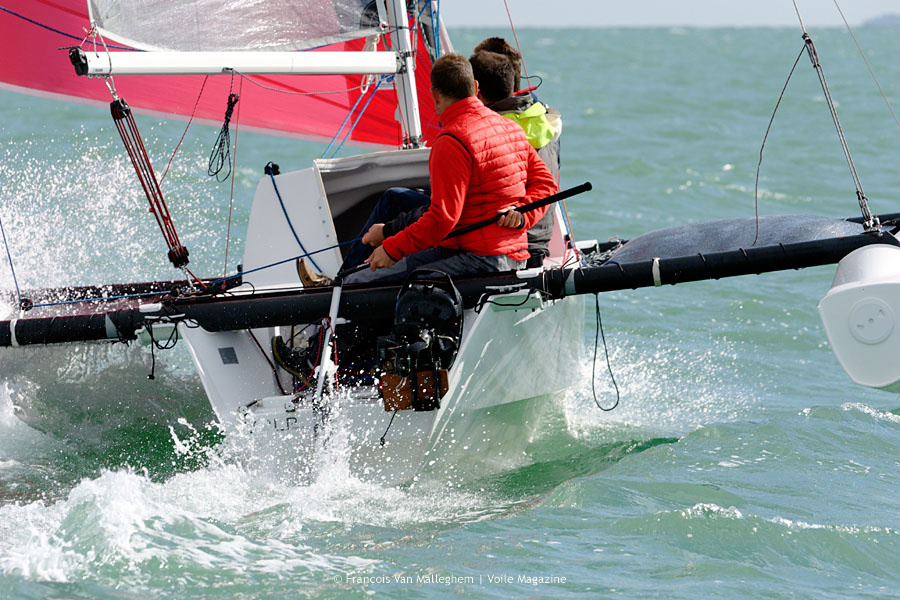 The title of the best multihull is also claimed by the so-called «personal trimaran -»Astus 20.5. The six-meter sailboat is easily disassembled for transport. There is no need to rent a special room for storage: the ship's dimensions allow it to be stored even in an ordinary garage.
The Astus 20.5 has an ascetic interior but can accommodate up to seven people. As a small boat can accommodate so many people, God only knows. But in general, the trimaran is very popular with lovers of short journeys. It gives an opportunity to study different water bodies, canals and rivers, which are difficult or impossible to reach by a larger boat.