The star of the fifth hall of the Düsseldorf Boat Show was an unusual boat on the platform of an Audi A4 convertible. The unique model, which combines a boat body and a car cabin, was designed and built by the aluminium shipyard Tinn-Silver.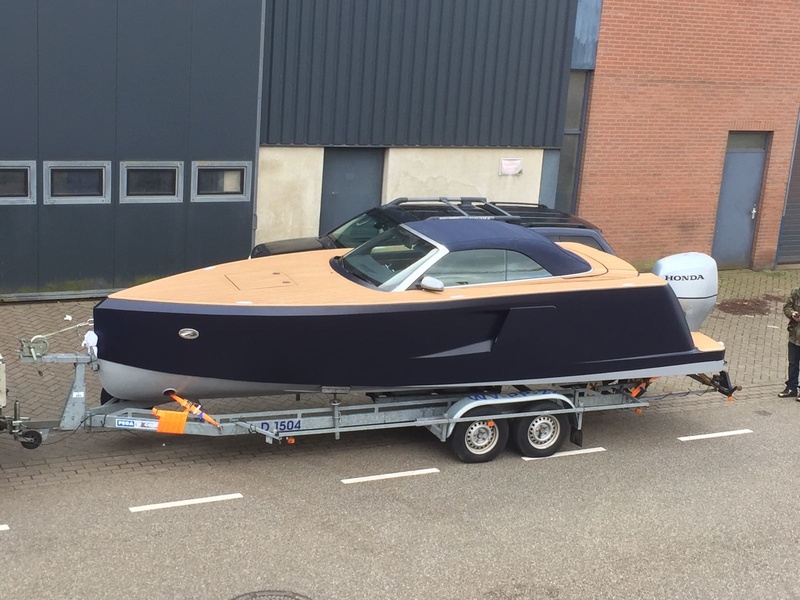 «We had a very clear vision for turning a beloved car into a yacht," says Debby Tinnemans of Tinn-Silver. - We fully retained the chassis of the Audi A4 convertible without the front end and integrated it into a specially designed boat hull».
The interior of the Autoboot is no different from that of a regular car - four seats, dashboard, steering wheel, gearbox, radio. The folding roof of the Audi A4 is preserved and fully functional.

Although the builders didn't have to bother with the superstructure for a long time - it belongs to Audi completely - it took a year to create the strange hybrid.
«It is more a toy, than a high-grade watercraft. Her interior is afraid of water and salt»," Debbie notes.
«» The toy is powered by a 150-horsepower Honda outboard motor, and is capable of speeding up to a respectable 32 knots (60 km/h) for waterways.» «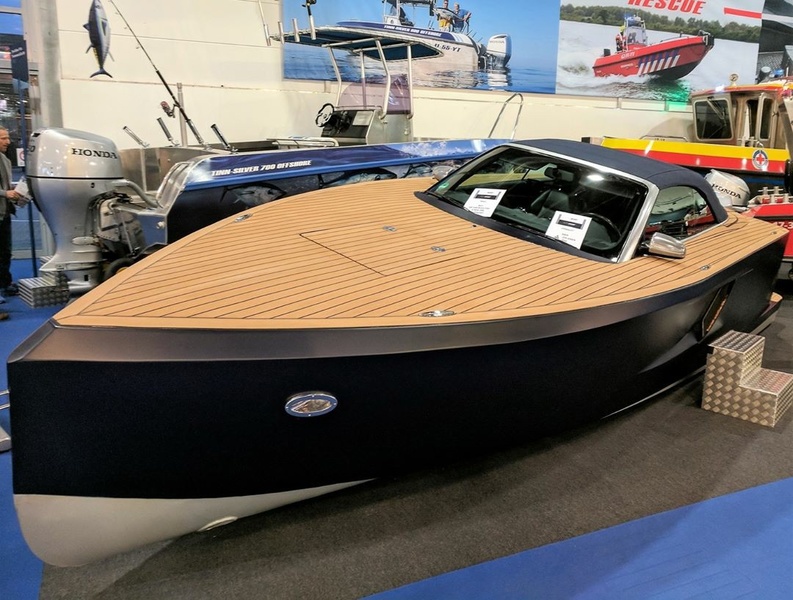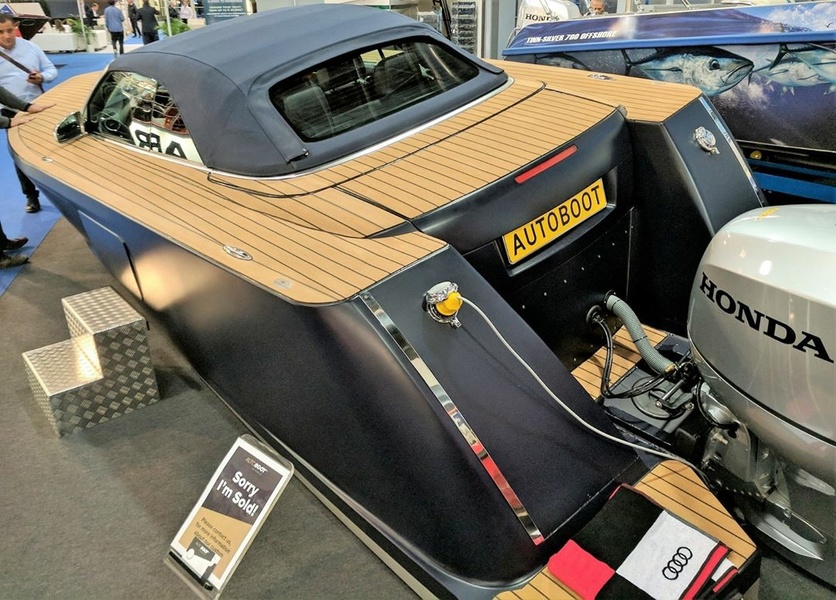 Despite its half-joking nature, the concept was a real bargain at the yard: the boat was sold after two days at the Düsseldorf fair for €100,000.
Moreover, the company received an order for another similar model, this time based on the Audi A5, for the same client who ordered the first boat. «The interest in the» autoboats was so enthusiastic that the company established a special brand, Autoboot, under which it will produce speedboats with car cabs.