It seems they have already started to celebrate the centenary of the firstTitanic's voyage: on the night of January 13 to 14 a huge cruise ship broke through the hull and almost sank off the western coast of Italy. There is a similarity, isn't there?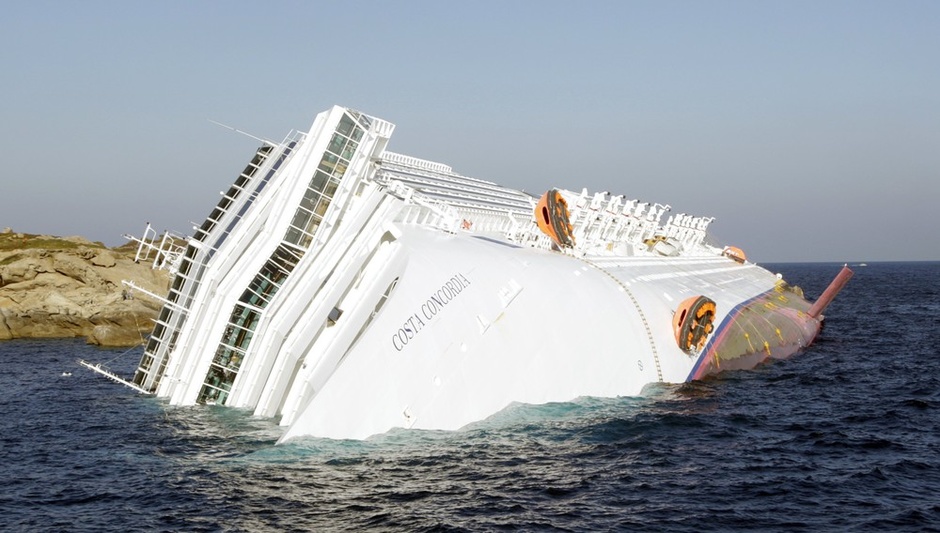 An Italian cruise ship Costa Concordia suffered a 70-meter hole in its port side after it collided with a rock reef near the island of Giglio. The captain, after receiving alarm signals, hurriedly steered the ship toward shore. The ship was now tilted 90 degrees and much of it was under water. The rescue operation, however, was still in progress.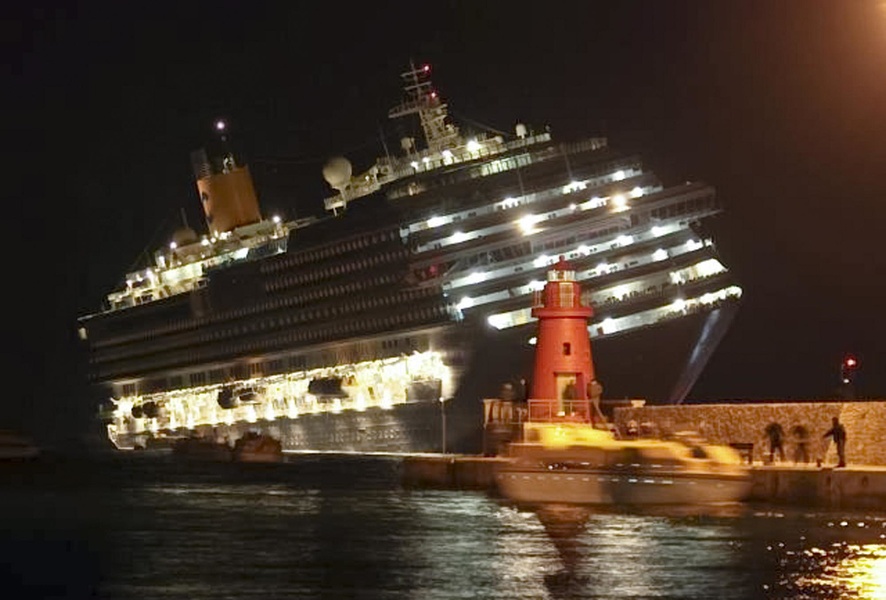 Now it is known that of 4299 people on board, according to various sources, six are dead and ten are still missing. Passengers evacuated from the ship are being housed on the island, which is not without its difficulties, given that the entire population of Giglio is half the number of people on board Costa Concordia.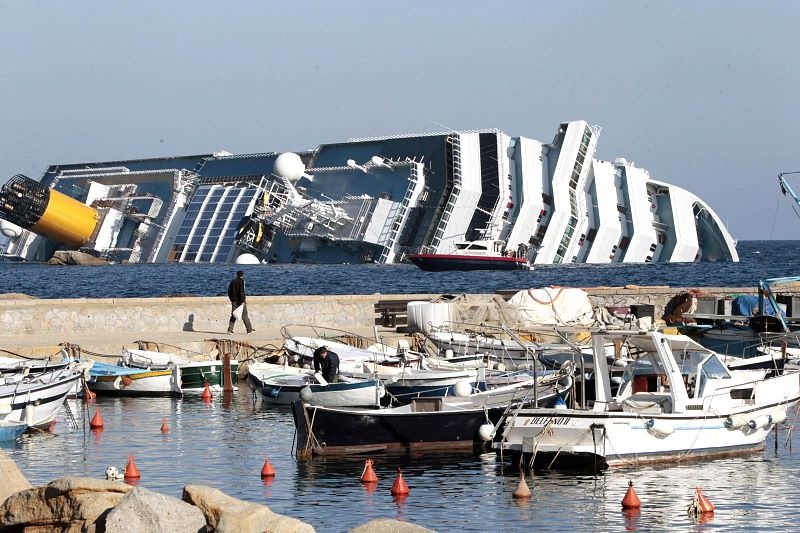 We are very sorry to all those affected by the incident and wish a speedy conclusion to the investigation that has already begun. Really, it is terribly interesting what diabolic inspiration (or diabolic captain's talent) could bring very modern 290-metre vessel to ground in fair weather in very well-worn, familiar as an old sideboard, Tyrrhenian Sea.