The hull and superstructure of Project Electra have been fitted together at Heesen Dockyard in the Dutch town of Oss.
Electra is the second 50-metre hybrid 5000 superyacht. She is designed to build on the success of her predecessor, Home, which was voted Most Innovative Yacht of 2017. Thanks to her streamlined Fast Displacement hull architecture she is highly productive and efficient. The vessel is also equipped with Heesen's innovative hybrid propulsion system, which consists of diesel and electric engines.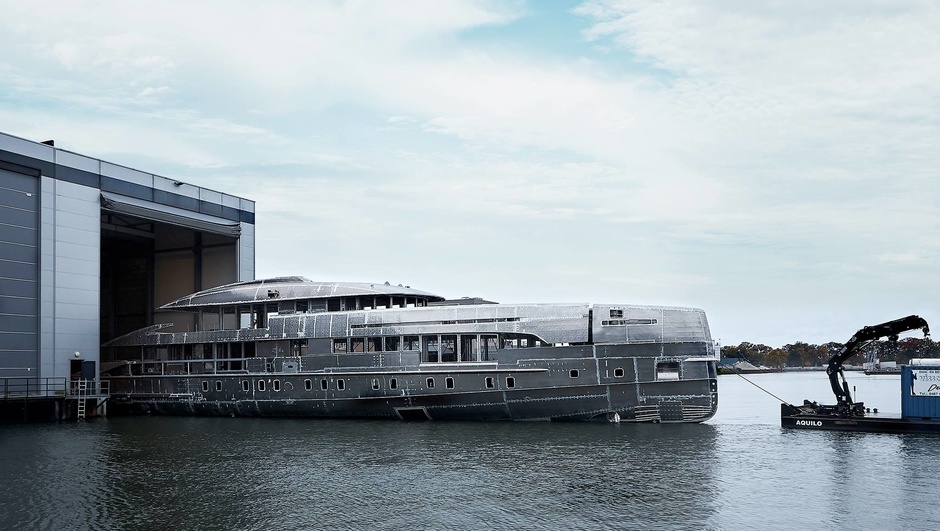 Compared to a conventional diesel engine, the hybrid is quieter and more economical. In addition, it has the advantage of being able to navigate the water in one of four modes to choose from: hybrid, economical, cruising and the so-called Boost.

Hybrid mode gives a speed of up to nine knots with a noise level of only 46dB, comparable to that of a light rainstorm, while two water-cooled DC motors of 127 kW each are operating.
In economy mode, the main motors are running, but the generators are off. Of course, this lengthens the service life of the generators. The speed with all this is in the range of 9-12 knots. It is ideally suited to longer cruising and is called economical for a reason, as one of its undisputed advantages is low fuel consumption (at 12 knots the boat consumes only 98 litres per hour).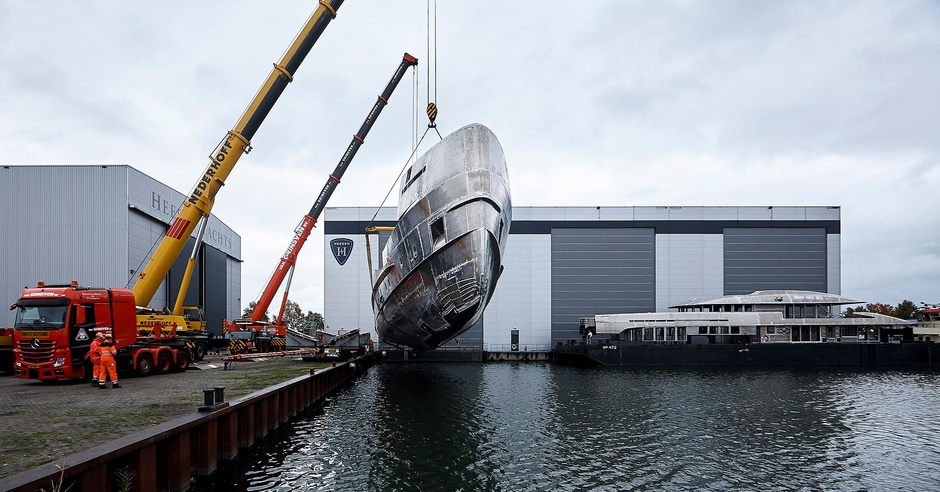 Cruising implies cruising at 12-15 knots. Here diesel engines drive the propellers and generators provide energy reserves for domestic needs.
The last one is the forced mode - power increase mode. «When activated, the boat is capable of reaching the maximum speed of 16.3 knots, the electric motors work together with the main diesel engines to give additional» thrust.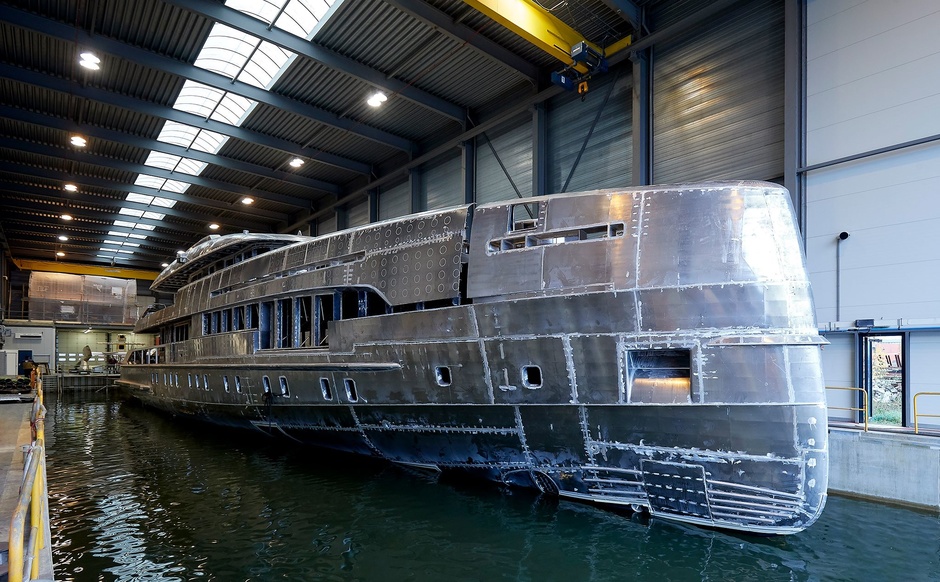 The technological heart of «» Project Electra «beats» in a modern hull with a vertical bow.
The bold look of the boat, where aesthetics meets functionality, we owe to Frank Laupman ofOmega Architects. The vertical bow and splash pad are not only a trend. It's a practical solution that provides excellent buoyancy while cutting through the waves.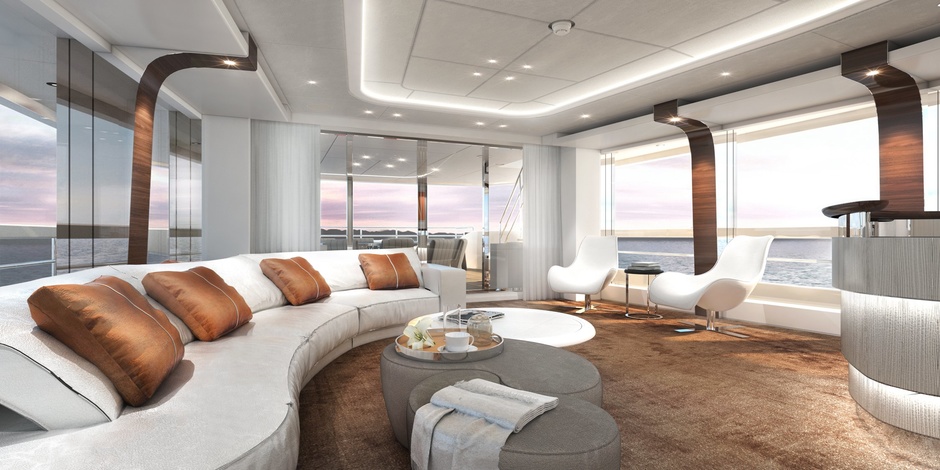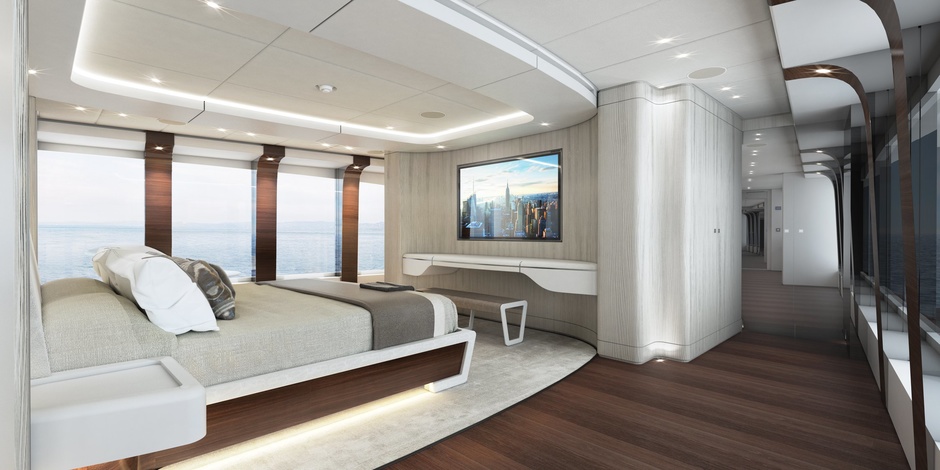 Twelve guests will be accommodated in five suites on the lower deck and in the master suite on the foredeck. The interior design is by Cristiano Gatto . The master was able to emphasize the relationship between interior and exterior spaces while the deep yet low furniture allows vacationers to fully enjoy the views beyond the panoramic windows.
Project Electra will be launched in April 2020.