Swiss team Alinghi for the fourth time became champion of the Extreme Sailing series, the final of which was held in Los Cabos , Mexico, from November29 to December 2.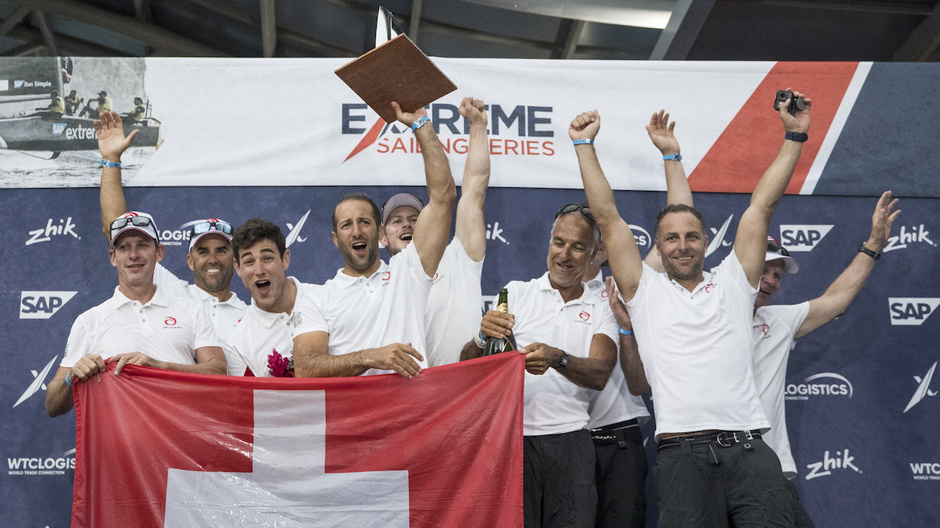 « I'm happy and I'm also actually relieved. All this pressure that was building towards the end of the winning season was stressful. The team did a great job and they were easy to walk with. The main challenge was to stay calm during the stage. Winning at the end of the season and winning the last leg was a great way to end the year»," says skipper and helmsman Arnaud Ps arofaghis.
The Swiss coastal support team also took home an award. The award for the best shore team for the first time this season was established by Extreme Sailing Series logistics partner WTC Logistics.
Last year's winners, the Danes from SAP Extreme Sailing Team, who were only five points away from first place (Alinghi) before the final round of the competition, remained second in the series points. Oman Air, who were third before Los Cabos, equalled them in points. Both teams have 83 points each, while Alinghi have 92.

In the final round, the Danes finished fourth and Oman Air finished third. At the end of the season, Oman Air gets silver and SAP Extreme Sailing Team gets bronze.
« We are pretty disappointed. We didn't have many chances in this regatta and we didn't perform well as a team. Because of me we had a bad start and it affected the results. We could berate the weak wind, but really we just didn't work well. Alinghi were as accurate as ever. This was the case, as was Oman Air. They just left us crawling in the middle of the fleet»," said SAP Extreme Sailing Team helmsman Adam Minoprio of New Zealand.
Nevertheless, the Danes can boast of winning the Zhik Speed Machine Trophy as the team that accelerated the fastest during the Los Cabos event.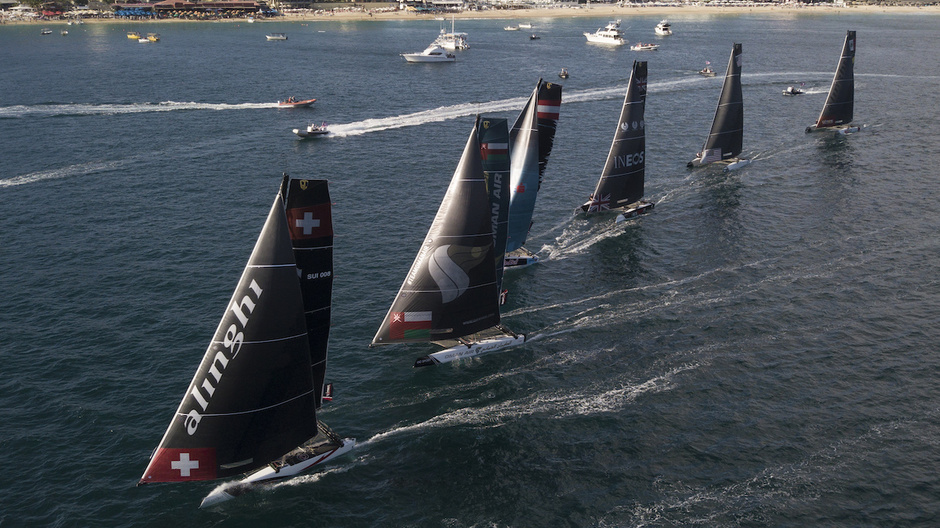 Third place in the overall points standings went to Austria's Red Bull Sailing Team, who earned 72 points for the season. On the podium of the series the team already lacks a place. But in the competition in Mexico, the Austrians were second.
« We are very happy to get the second place at the end of the stage. Alinghi was so calm and cool during the last race. They enjoyed everything because they knew they were going to win the season. With Oman Air we had a great fight in which we won. And we are very happy with»," said Hans Peter Steinacher, trimmer of the Austrian mainsail.
No wonder the team are so happy with their result. The second place in Mexico was their best result of the year. Throughout the series, the Austrians have collided with other boats more than once, breaking their own or changing the crew.