Oceanco Bravo Eugenia, a 109-metre yacht, was purchased by Jerry Jones, owner of the Dallas Cowboys football team . The boat, formerly known as Project Bravo, received its official name in honour of the customer's wife, Eugenia Jones.
Bravo Eugenia, which is longer than a football field, cost the billionaire businessman $250 million.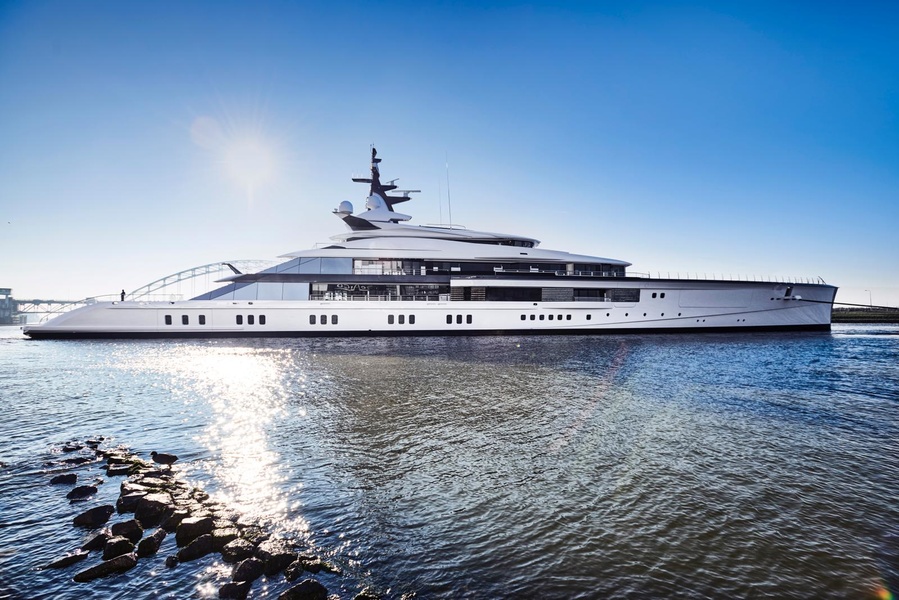 There are two helipads, a garage for storing tenders and jet skis, a gym and even a spa with a massage room and a sauna on board. Powered by hybrid propulsion, Bravo Eugenia is extremely environmentally friendly - as environmentally friendly as megayachts can be.
Despite its size, the exterior designers at NuvolariLenard have managed to keep Bravo Eugenia's exceptionally low profile and refined proportions, giving her more of a sportboat than a superyacht.
Much of the interior styling is bespoke.
«» We worked very closely with the owner to find the ideal fabric and furniture makers," notes Pascale Reymond of Reymond Langton Design, the British firm that designed Bravo Eugenia's interior.
It is known that the interior has a refined, elegant style with light maple finishes in white pearl lacquer and contrasts beautifully with the walnut and ebony furnishings.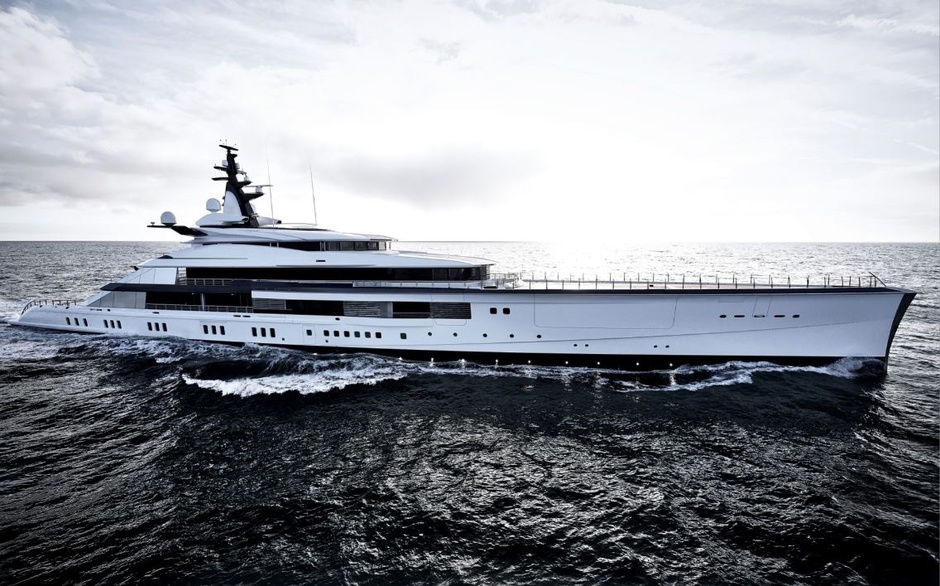 The interior of the boat will feature paintings by famous masters - the owner is an art lover. Jerry Jones has a range of canvases by Pablo Picasso, Elsworth Kelly and Jenny Holzer as well as pieces by the sculptors Eva Rothschild and Anish Kapoor. Jones and his wife even opened a contemporary art gallery directly inside AT&T Stadium, the home arena for the Dallas Cowboys.
Before becoming one of the brightest figures in American football, Jones amassed capital from oil production and investing in oil drilling projects. In addition, he was involved in the residential real estate business in Dallas. To date, Forbes estimates the fortune of the Texas tycoon at $6.8 billion. «Cowboys» is his biggest asset - the team is worth about $5 billion. Jones acquired the Dallas Cowboys in 1989 by paying $150 million. Since then, they have won three championships.