With the support of colleagues from Sarrazin Design, Noval and SEAir, Beneteau has been working on its first foiling motorboat for the past nine months. Last week - to the delight of themselves and journalists - the team finally launched the 9.7-metre prototype and conducted sea trials.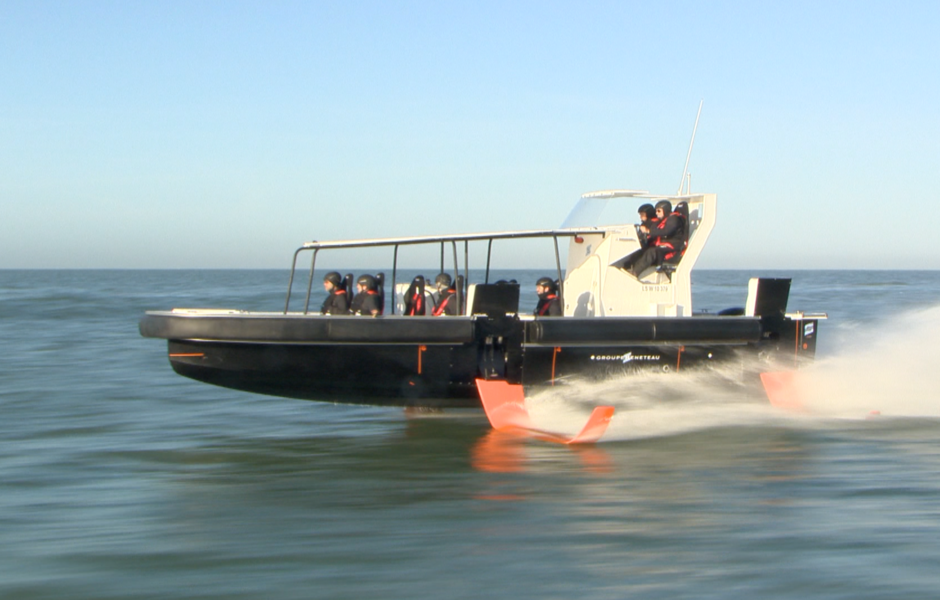 Four foils (one pair at midships and one at the stern) turn out of the water before mooring or while transporting the boat. The number and position of the foils is the main difference between this boat and the SEAir RIB, whose trials took place in 2018.
The boat is accelerated by a pair of outboard motors of 200 horsepower each. According to Beneteau representatives, in the future the technology can be used on larger production boats with stationary engines.