British Sunseeker returns to its roots by recalling its racing past. The shipyard has unexpectedly unveiled the Hawk 38 speed dayboat («hawk» in Russian).
The bow «of the Hawk» is always suspended above the water. Once accelerated, the speedboat flies at up to 62 knots. You can't be surprised by its potential, as it's designed in collaboration with FB Design and Fabio Buzzi himself is the owner of 43 speed records and 55 world champion titles. Incidentally, Sunseeker worked with the Italian long time ago on the XS2000 and XS Sport.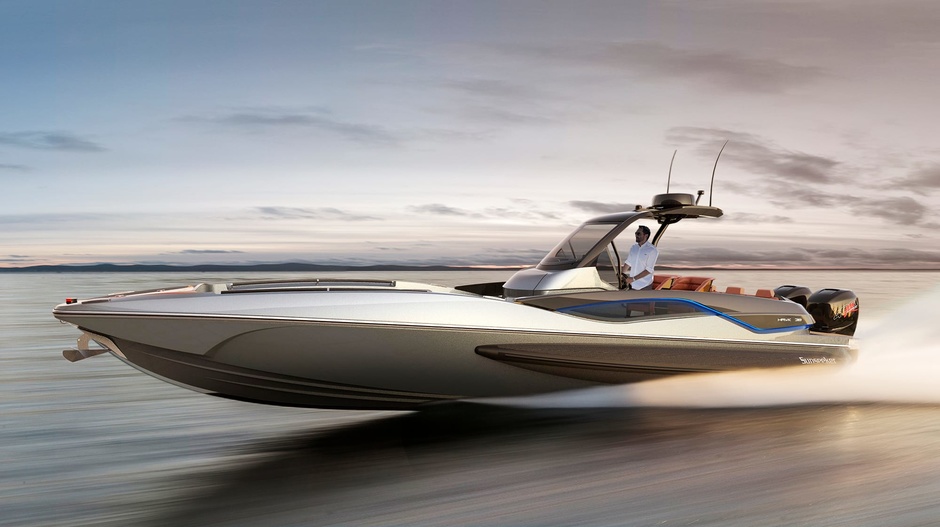 The brand new hull, with «non-submersible» bow, made of foam material with patented FB Design technology, not only makes the boat unsinkable, but also contributes to the maximum reduction of noise and vibration recoil.
To reduce pitching and increase comfort and safety, the Hypalon 866 STAB® cylinders are fitted as standard.
Powered by twin Mercury R400 outboard engines, paired with a Mercury Racing Digital Zero Effort transmission, the Hawk 38 is capable of a top speed of 62 knots.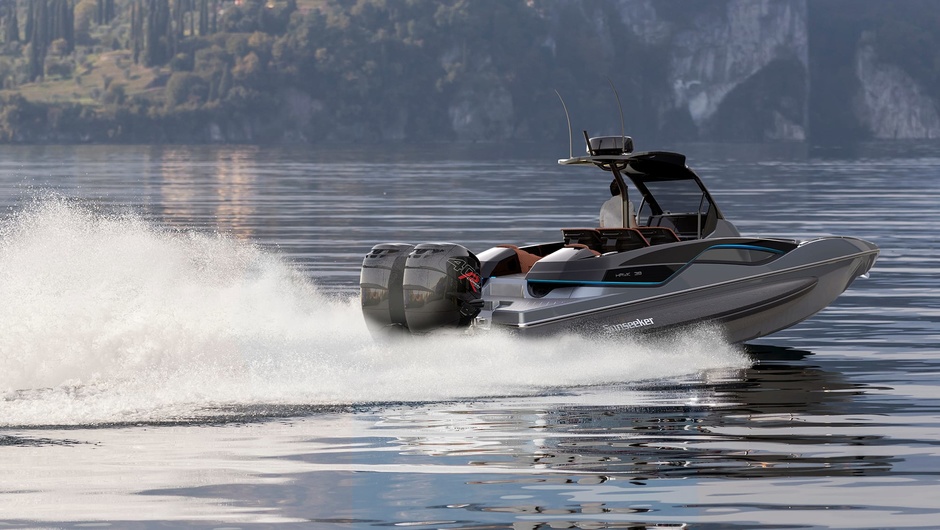 Buyers have the freedom to choose their preferred paint and interior finishes.
Sunseeker says: «No two Hawk 38s will ever be the same».
Forward of this is a sunbathing area that can be fitted with an optional sun awning, a U-shaped settee and an unpainted carbon fibre table that can be folded in seconds if required. At the stern itself there is a comfortable bench for three people, in the depths of which two mini-fridges are hidden. Under the control station there is a lavatory with a lavatory table and a stainless steel sink.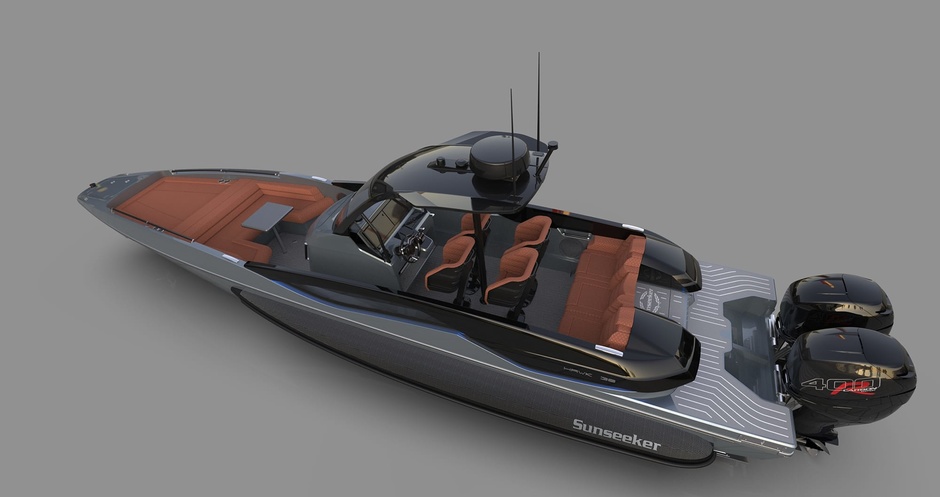 The control station itself with four chairs -»« buckets - is located in the center and protected by an impressive size windshield, smoothly turning into a rigid carbon fiber top. Small side screens serve as an aerodynamic element, diverting incoming airstreams at top speeds.
A 16-inch Evo 3 multifunction touchscreen display is in front of the captain's eyes. A Simrad navigation system, GPS and Wi-Fi are fitted by default.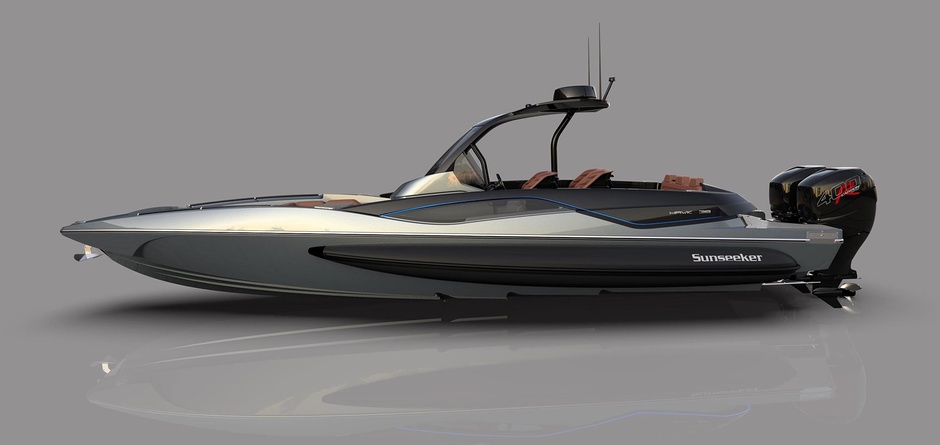 Innovations aboard the Hawk 38 are found literally everywhere - there is the CZone autonomous power supply system, the smart LED lighting Lumishore, controlled via touchscreen if the Lumi-Link app is pre-installed, and much more.
There are several hidden storage spaces throughout the boat. For example, there's space in the bow that's big enough for a couple of underwater scooters.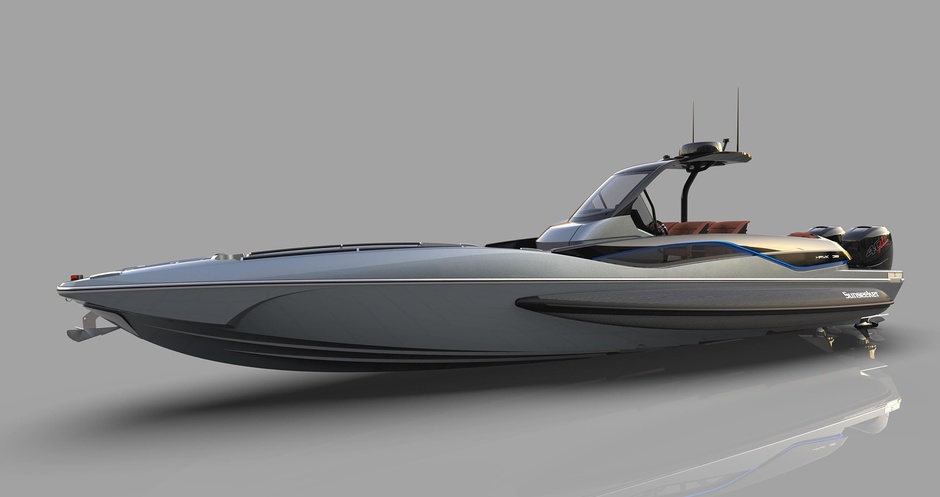 «To properly understand the market and therefore true consumer preferences, we did detailed research. Now is the perfect time for a speedy dayboat designed and built to the strictest of standards. The Hawk 38 is unrivaled»," says Sunseeker CEO Christian Marti.
A timeline for the Hawk 38's release has not yet been announced, nor has its price.