Inflatable RIB manufacturer Williams has announced a new range of semi-custom Evojet tenders and unveiled its first model,the seven-metre Evojet 70.

Appearing at Evojet 70 is expected this fall, and «sister» the bigger sister is promised to be revealed to the world next year.
The decision to release the superyacht tenders is driven by the wishes of clients who more and more often transfer to 40+ (m) vessels.
«the new Evojet - the beginning of the next chapter in Williams' history. Tenders for yachts up to 40 meters and above are often custom-built custom made to order, which ultimately means means higher costs. and longer lead times order. Our offer is unique, because we can deliver a semi-custom product in noticeably less time than in a fraction of the time of our competitors using our proven designs for creating reliable and innovative tender for at a very competitive price», assures Mathew Hornsby, Sales Director at Williams Jet Tenders.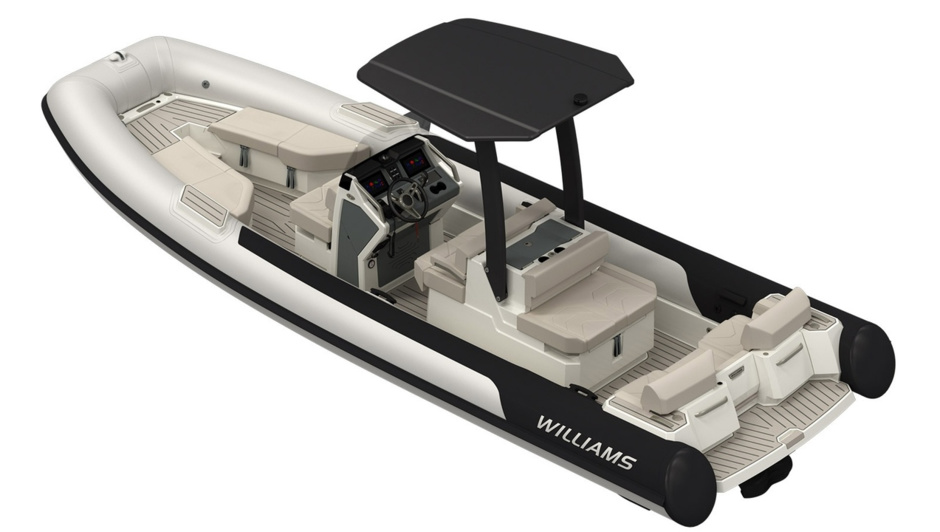 The current flagship of the yard is the Diesel Jet 625, and the Evojet 70, which is coming to replace it, the Evojet 70, the follow-up to the Evojet 70, will not only be longer, it will also be able to the Evojet 70 (the successor model) will not only be longer, but will also be capable of accommodating more guests on board - up to 13 people. The boat will also be equipped with extra-large (200 liter) fuel tanks. volume (200 liters) and as an option to be delivered with a folding T-top made of carbon fiber that creates saving shade in hot sunny in hot, sunny weather. Among other things, it serves as a kind of holder for the bimini top, which covers the entire area frombow to stern.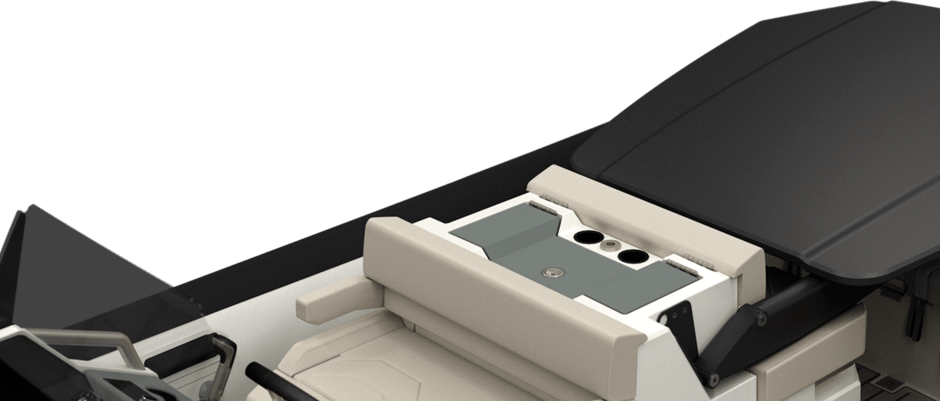 Evojet 70 has, as the company says, all the features of the current model «. characteristics of the current Williams range».
The centre section of the aft sofa can be completely removed, creating a comfortable passage to the swim platform, making it easier for passengers to embark and disembark. When the central section of the stern sofa is removed, the ski tow bar can be opened.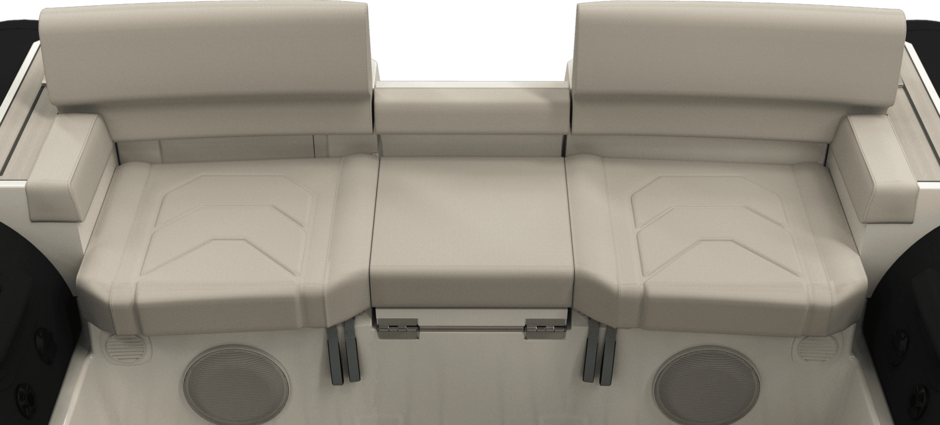 Powered by a Yanmar 4LV high-torque diesel engine. The V-shaped hull will add manoeuvrability, which is very important for the tender.