Royal Huisman has published boat concepts that, according to the company, will definitely solve the problem of the painful choice between a sailing holiday and a motor yacht voyage.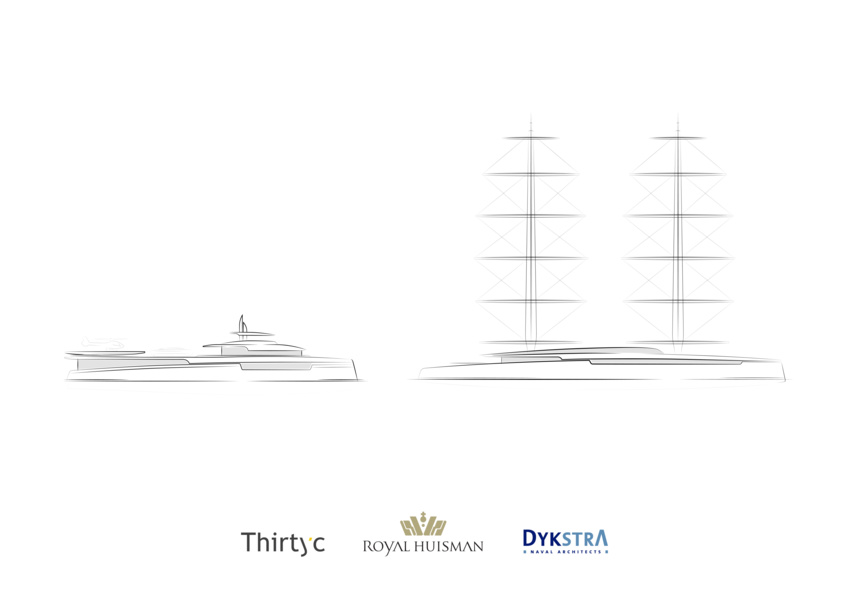 The Dutch shipyard has teamed up with ThirtyC design studio and Dykstra Naval Architects to develop an 88-metre twin-mast and 70-metre Shadow support motorboat, the creators of the DynaRig system.
«Designed for a family that doesn't compromise, the combination of a DynaRig two-masted sailing boat and a rugged support vessel gives unlimited freedom both when sailing and when mooring at», describes the boats at Royal Huisman.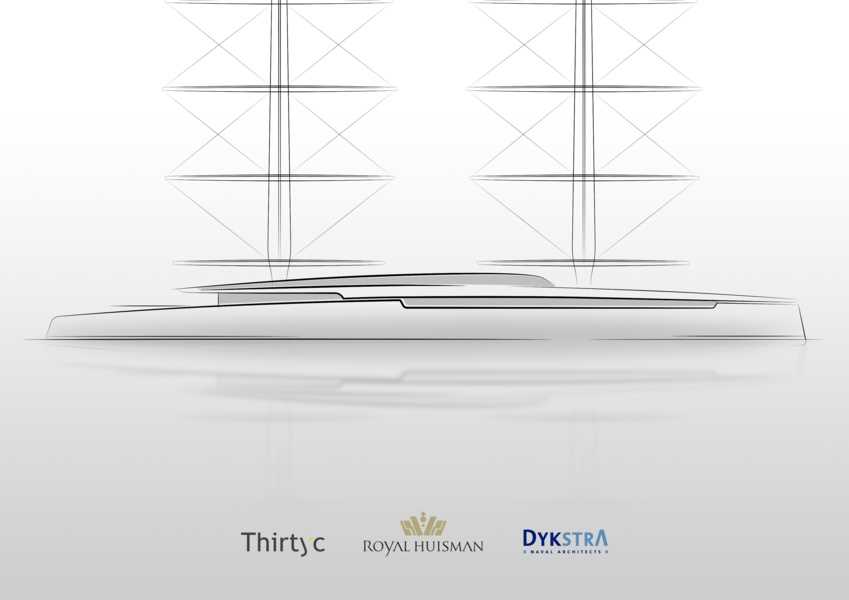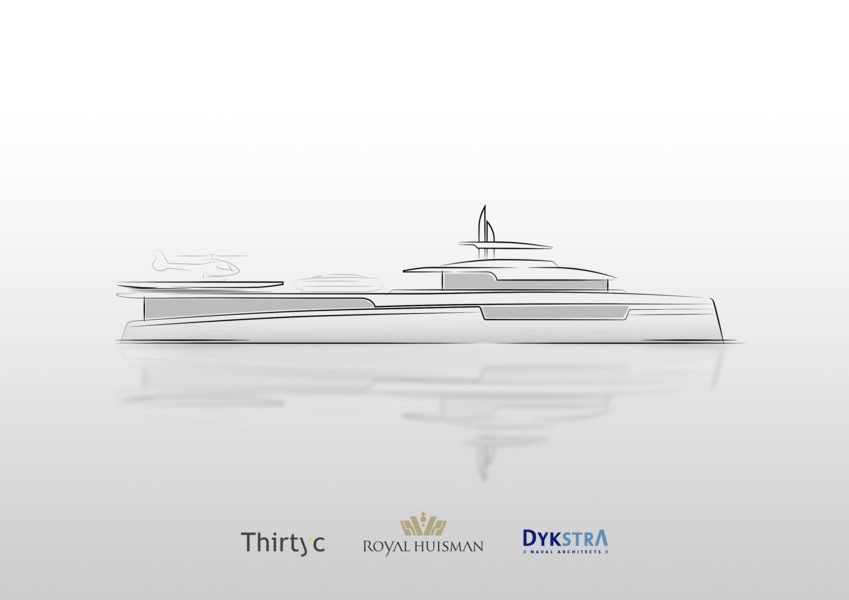 Together these boats constitute the LOTUS project, which will be unveiled during the Monaco Yacht Show in late September.