The marina in Port Angeles, Washington made headlines in the news reports of leading western news agencies. An accident occurred there involving the brand-new superyacht Westport 125, the result of which was damage to the moorings and several broken boats.
The 38-meter long vessel was in a waiting position for refueling, when it started up suddenly, cutting the mooring rope and pulling away unaided.
Video surveillance cameras captured the incident.

It is too early to draw final conclusions, but investigators suppose the reason of independent movement of 195-ton yacht could be malfunction of onboard electronics. Most importantly, there were no injuries.
«According tothe PeninsulaDaily News,»three sailboats, a motorboat and an aluminum vessel working for wildlife researchers were hit. One sailboat must be beyond recovery, as its fiberglass hull had every chance of sustaining fatal damage.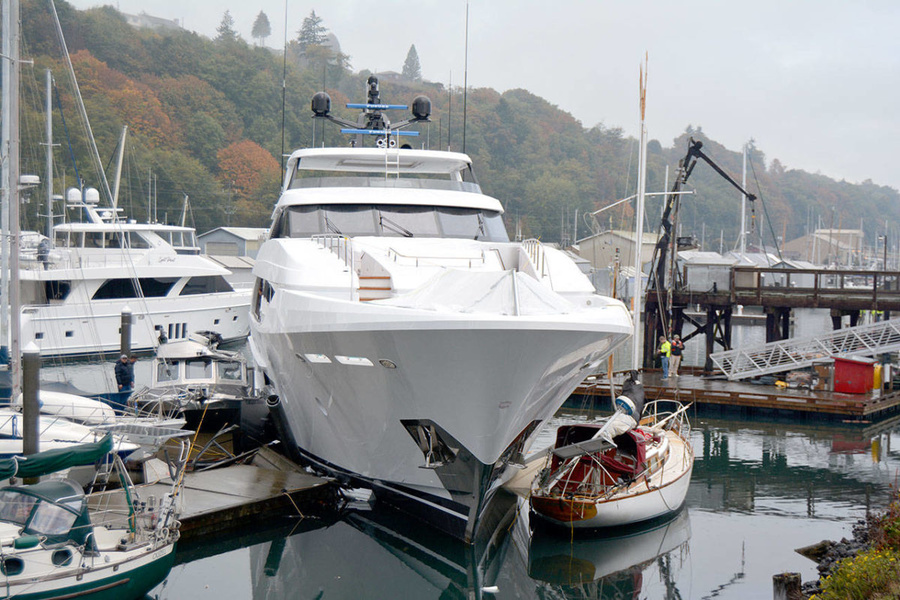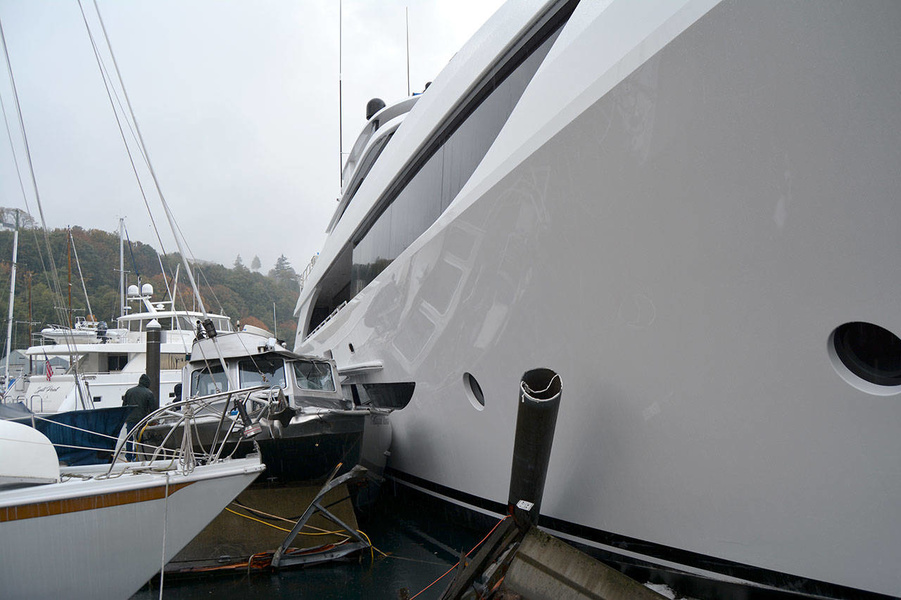 Damage from the rampaging boat was estimated at $100,000.
Westport, on the rights of the shipyard that built the superyacht, has promised to fully compensate for the damage caused.

The Westport 125 gross tonnage 329 BRT is ready to accommodate up to 10 guests in five cabins and has a range of 2,500 nautical miles at 12 knots.