Last Thursday, a yacht caught fire in Chula Vista, USA. The expensive, 31-meter-long vessel burst into flames in the dock and almost completely burned down. The firefighters only managed to prevent the flames from spreading and damaging any nearby boats.
The burnt vessel could not be recovered. According to preliminary estimates the value of the fire was $15-18 mln.
Two people were injured during the fire - they inhaled carbon monoxide.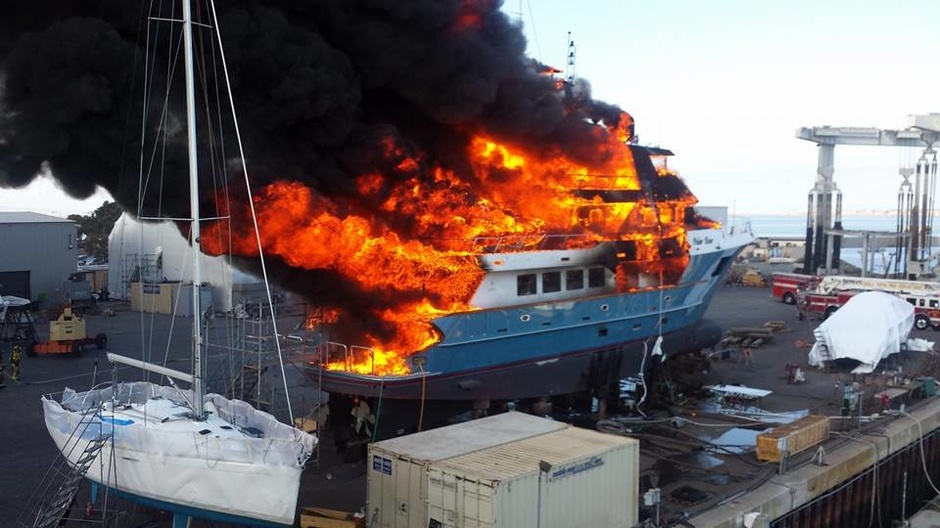 It is still unknown what caused the fire. The circumstances of the accident are yet to be investigated, however it is believed a welding torch might have ignited during repair work on the boat.

The boat named Polar Bear («Polar Bear») was built by Citadel Yachts and sold to an owner in 2011.