Another (sixth) round of the Extreme Sailing Series started in Istanbul on Thursday, September 11.
The highlight of the first day's racing was the unprecedented heat of the event, with two catamarans losing their masts. France's Groupama lost its mast in the fourth race of the day, while Switzerland's Alinghi Team lost its mast in the seventh and final race.
Morgan Larson, helmsman of Alinghi, commented: «In the last race we came to the mark, turned the gennaker, went into a breeze and the mast was cracked in two places. We pulled too hard, a gust of wind followed, the mast fell. I had never had anything break on these boats before, so the situation would be a lesson. I knew there was some safety margin, now we know what it is».
Today, September 12, the media report that both teams, eliminated yesterday, have repaired their catamarans and are back in action.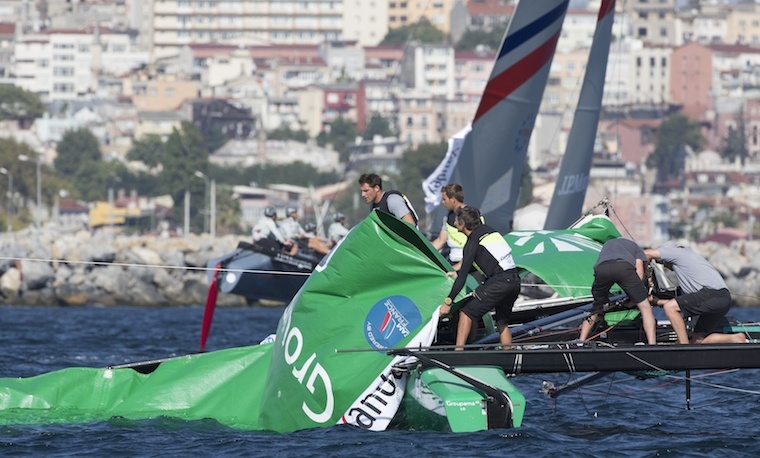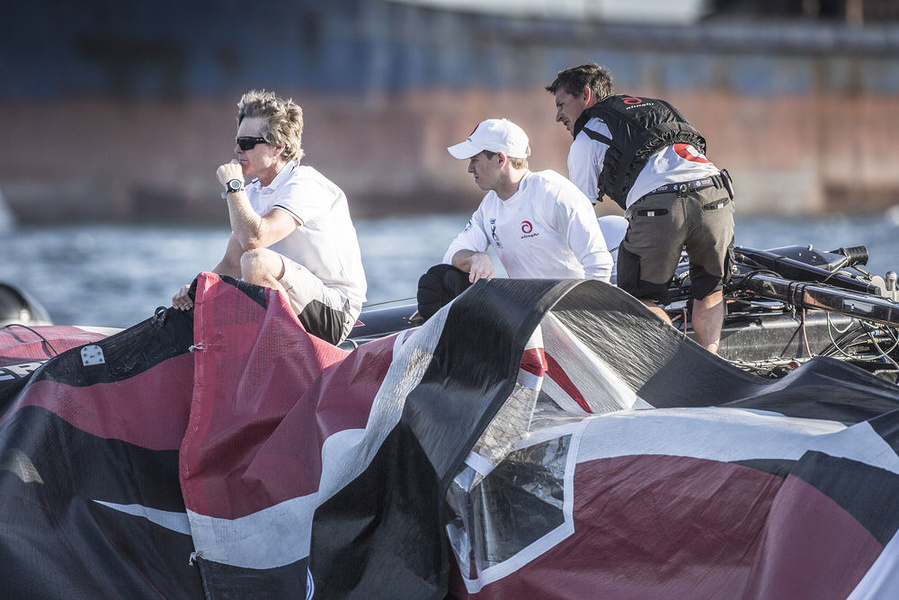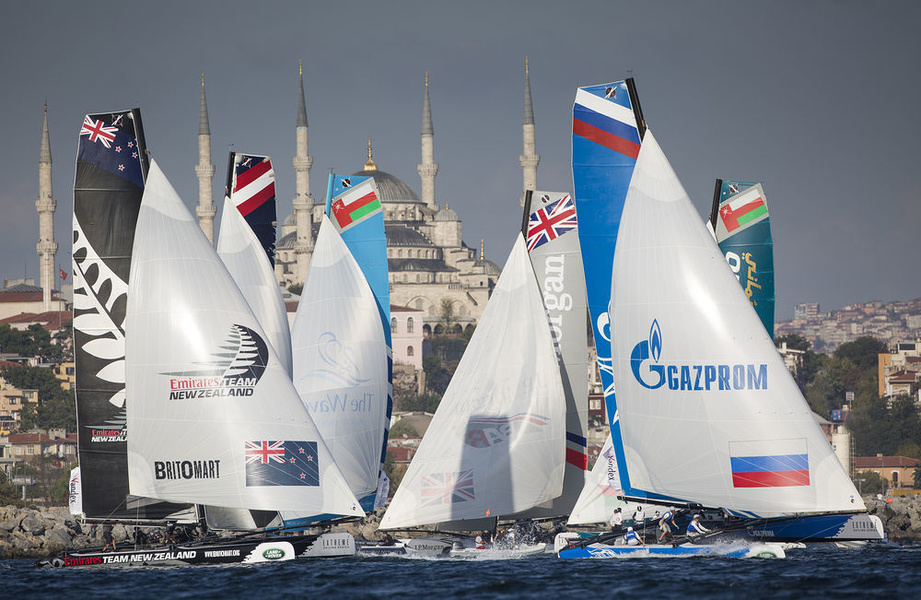 They and the other competitors will be in Turkish waters until September 14.
The next round of the series will take place in Nice. Who will be the best team of the season will be clear in Australia.
At the moment Alinghi,The Wave, Muscat, Realteam by Realstore are leading in the overall standings. The Russian crew of Gazprom Team Russia is on the sixth position.