At a special reception at the end of the first day of the Boat Show in Düsseldorf, the winners of the European Yacht of the Year 2010 were announced. The award in each category was given by a competent jury of 11 editors of European yachting magazines.
So, the best thing in Europe right now, by category:
Elan 350 - "Sports Cruiser."
Jeanneau Sun Odyssey 409 - "Family Cruiser."
X-Yachts XC38 - "Luxury Cruiser"
Saffier 23 - "Special Yacht."
Below we provide brief comments on each boat from the world's leading yacht magazines:
Elan 350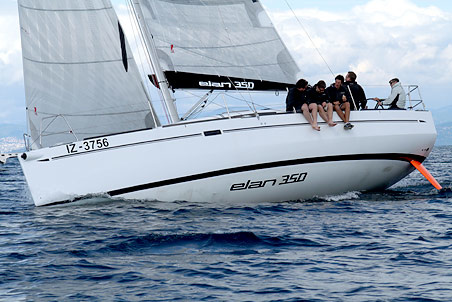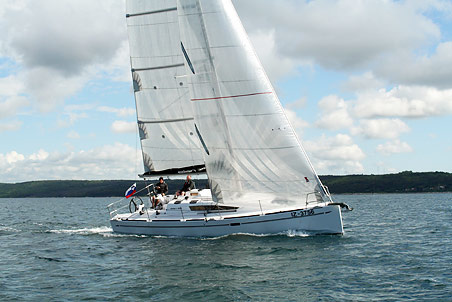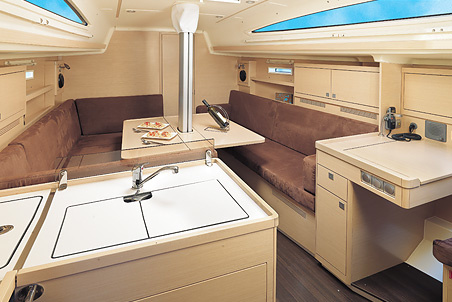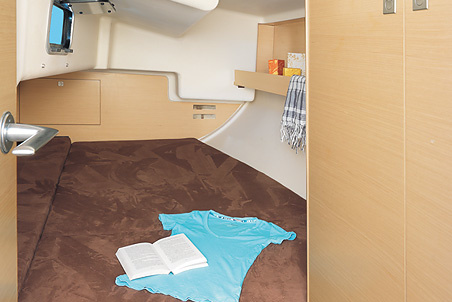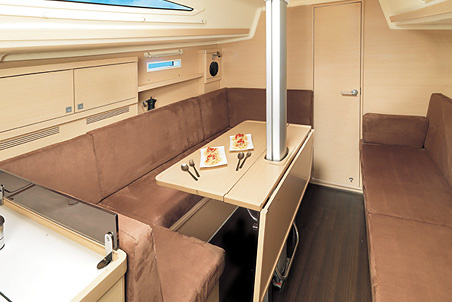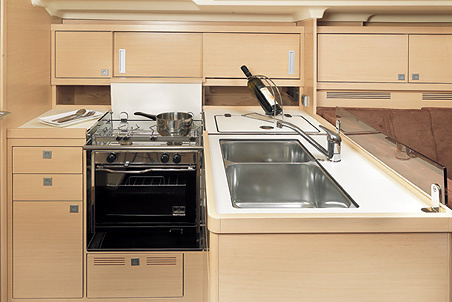 Yachting World, UK.
"Lightweight, twisting and very responsive. a boat. "Bumping" on it is the real thing. fun"

"Like many of today's sports cars, it can be so much that it has most people will not have the courage get close to her real limits opportunities"

"It's a great option for those looking for optimal balance between speed for competition and practicality to family cruises
YACHT, Germany
"Beautiful split personality: superbly equipped family cruiser in high winds turns into high-speed rocket"

"Perfect layout of the cockpit and excellent finish"

"Even though the price is full of options. bites in the face of other speeding similar sized Elan cruisers 350 still remains. attractive option"
Fare Vela, Italy
"One of the best examples of the new the fastest cruiser generation"

"A lot of witty decisions inside and on the outside, great, slim design."

"The perfect fast cruiser for young sports family"
Waterkampioen, Netherlands
"Finally - fantastic. speed cruiser from Elan"

"Perfectly combines luxury and family entertainment with great speeding capability"

"The boat that I would like to have myself. Well, almost."
Voile, France
"Designer Rob Humphreys has done excellent work"

"The boat goes fast and easy even with gentle wind"

"A very good cruiser from any point. eyesight"
YachtRevue, Australia
"Excellent design, excellent speed."

"Smooth move in a strong wave, great at arranging things in Clubracing versions

"There's more space in the salon than you expect to see, and the beautiful decoration"
BatNytt, Sweden
"The Elan 350 gives regatta racers, racing enthusiasts with small crews and hikers the speed you can't find anywhere else."

"With 25 knots of wind, we walked quietly... at 14 knots. In fresher winds. you can expect even more speed."

"Light wood, dark floor decoration and angular design create on board a very modern atmosphere. Only . the conservators will miss the same. mahogany finish"
Seilas, Norway
"Many shipyards are trying to apply ideas from racing in production boats, but Elan has this is the best way to do it."

"The Elan 350 looks great and... he walks beautifully. It'll be a specimen. for high-speed boats in their class."
Marina.ch, Switzerland
"The Elan 350 has the best chance in the market. She's doing great in the race and provides the comfort without which unprofessional riders are reluctant get along"

"Excellent responsiveness to control. - you don't see that often on yachts with with two handwheels"
BådNyt, Denmark
"Contemporary design and excellent comfort both on deck and in salon"

"Easily picks up speed and does it perfectly. holds"

"Perfectly controlled by two with the handwheels. The clear winner."
Jeanneau Sun Odyssey 409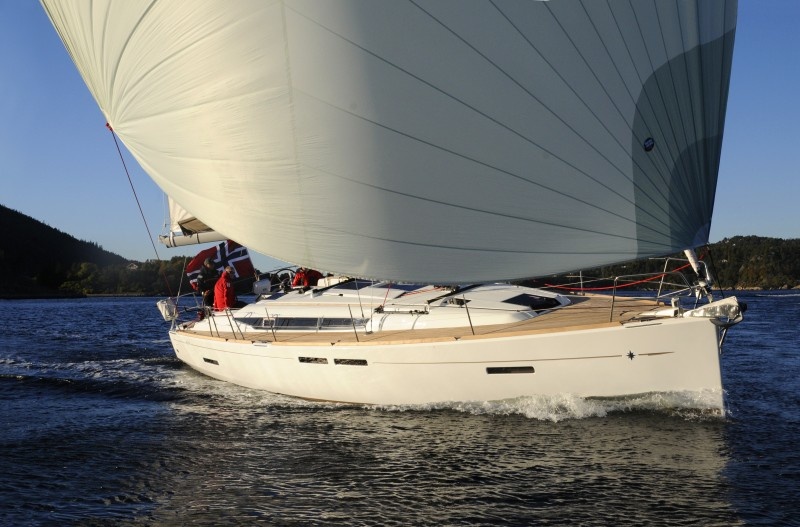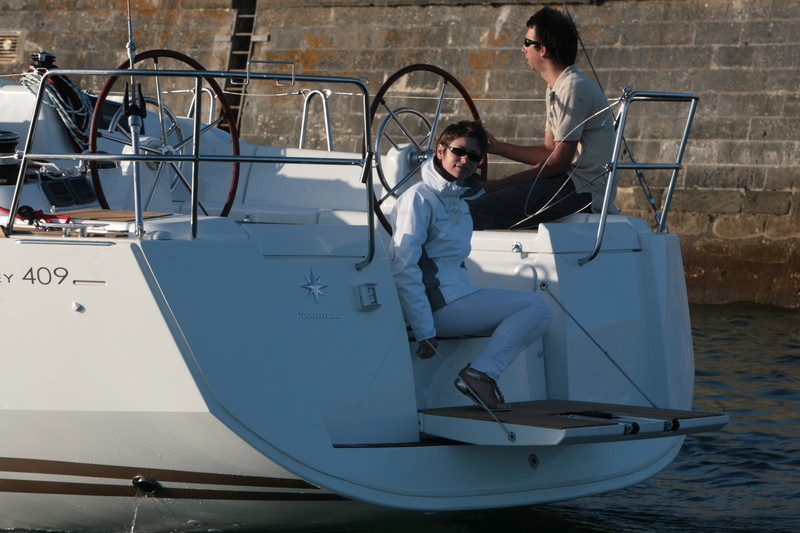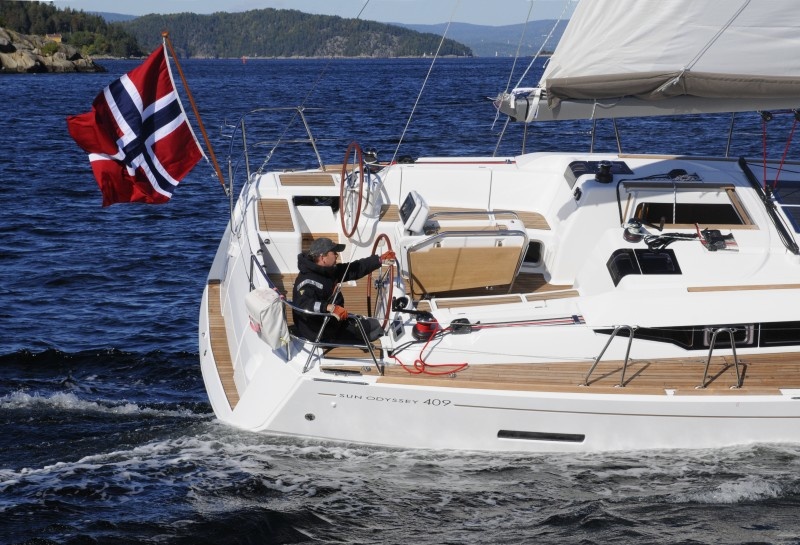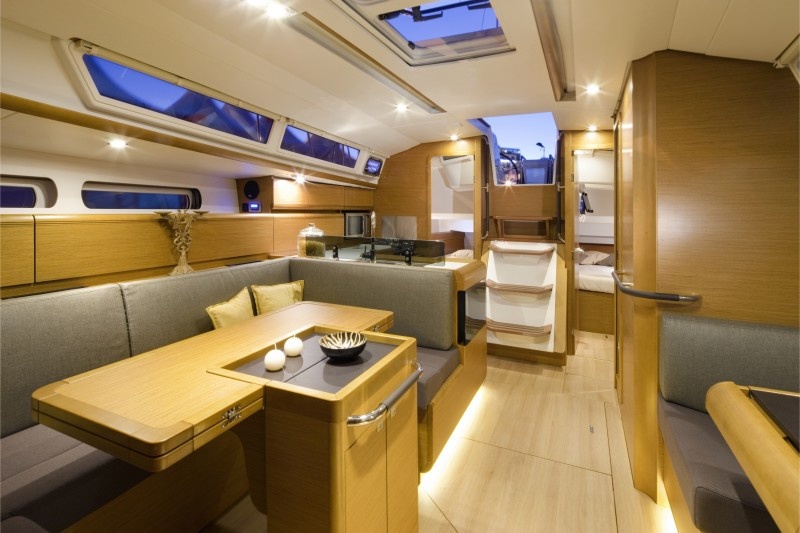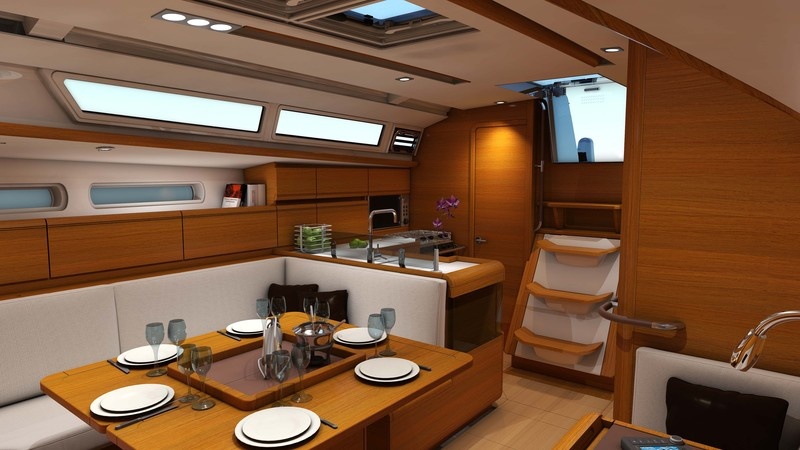 Yachting World, UK.
"The Jeanneau shipyard goes back to its to the roots. They built a beautiful one, strong and very modern boat."

"The steering wheels and the main winches are arranged very logically. Manage . they're easy for both the steering wheel and the... teams"

"For its price, this is a lovely boat with with a design that will not soon become obsolete."
YACHT, Germany
"In addition to elegant appearance, Jeanneau 409 boasts with many witty findings on on deck and in the saloon"

"The interiors are both cozy and spacious is such a combination Doesn't happen often"

"Despite the attractive price, makes the impression of being expensive and of a comfortable boat. Shortcomings to find difficultly"
Fare Vela, Italy
"The most complete boat in her categories. Looks more expensive and more sophisticated than you might expect from her. classes"

"Beautiful design, witty. deck layout, quality interior"
Waterkampioen, Netherlands
"With the Model 409, the Jeanneau shipyard returned to my former glory"

"Perfectly thought-out solutions inside and out there."

"Excellent seaworthiness, including and with a small crew, thanks to a good... cockpit layout"

"It's a great price to pay for this set. Excellent qualities"
Voile, France
"The guys from Jeanneau are just good at it. in the value for money ratio of their peers no"

"A lot of space on board, and you you feel like you're on special boat"

"This is a mass-produced boat, so... its price is very moderate, but nothing on to the board doesn't remind us of that. Living on it feels good"
YachtRevue, Australia
"A lot of shipyard experience is felt, when you're on a boat: great move and... comfortable sailing, especially with electric winches.

"A variety of sailing weapons: it is possible to use three different stacks"

"The interior is well thought out and painstakingly finished"
BatNytt, Sweden
"A perfect example of a boat with a positive... aura. If the "European Yacht of the year" was a beauty pageant, Jeanneau 409 would still win."

"Excellent speed, even with a lightweight breeze and perfect handling under high wind"

"In general, a new level of family a cruise boat in terms of design, navigability, finishes and ratios "price-quality"
Seilas, Norway
"The Jeanneau shipyard was able to create affordable family cruiser, which looks luxurious in everything but price tag

"The boat is perfect for hiking. among the Norwegian archipelagos.
Marina.ch, Switzerland
"This yacht is going to please all of her with universality. Jeanneau offers three different layouts interior"

"The designers did a great job and on the outside. The appearance of the boat responds to the latest trends"
BådNyt, Denmark
"Jeanneau knows how to do simple things and... functional. The 409th is felt more than she really is, especially inside"

"A little heavy on the move, but still. less, in my opinion, with requirements Jeanneau target audience has guessed flawlessly"

"Unlike the Xc-38, where you get "many boats for a lot of money." Jeanneau gives you just "a lot boats for your money."
Xc38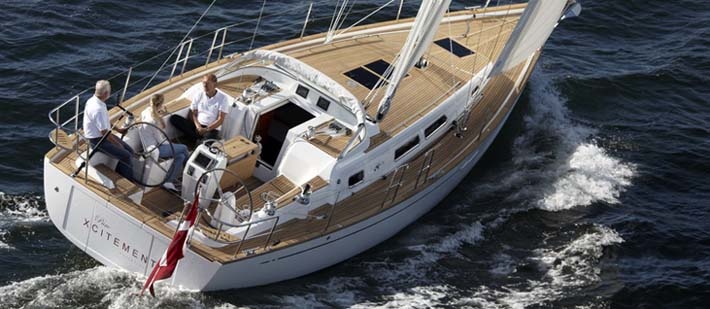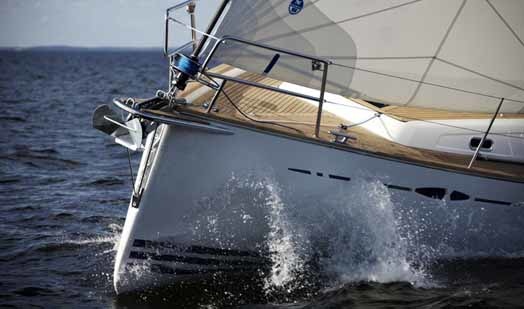 Yachting World, UK.
"In the Xc38, everything is beautiful - from the expanse. well-thought-out space and quality finish up to the nautical level"

"The standard of a luxury cruiser in a very... compact size"
YACHT, Germany
"The perfect salon for the relaxed. traveling, amazingly spacious for the 38-foot case."

"Excellent ride in low winds."

"The price is not small, but in this class. Looks fair enough."
Fare Vela, Italy
"Beautiful boat, with perfectly solved Deck and interior space"

"Excellent comfort for passengers like both inside and outside."

"Excellent sailing behavior. I think the best boat in the family... of X-Yachts cruise yachts. But very... sweetheart"
Waterkampioen, Netherlands
"The Xc-38 builds on the success of the new range of yachts. X-Yachts"

"Excellent design, beautiful nautical performance to this end like"

"Magnificent interior. Amazing . spacious for a 38-foot boat"
Voile, France
"Looks beautiful, feels... delivers great. It's impossible to be disappointed."

"The two-story layout is simple. It's great. Dear and spacious. interior"

"A boat that is pleasant to walk on and who is nice to brag about in front of amicably"
YachtRevue, Australia
"Excellent building quality."

"Excellent seaworthiness and responsiveness for management"

"It's hard to find anything on this boat, that doesn't work perfectly"
BatNytt, Sweden
"In terms of appearance, seaworthiness and comfort on board The Xc-38 deserves top marks.

"A perfect example of how racing... inclinations can get along with relaxing sailing"

"Surprisingly spacious, light. the interior is tastefully finished."
Seilas, Norway
"Fast, crowning boat, but at the same time. in perfect comfort on board."
Marina.ch, Switzerland
"The XC-38 has everything it needs for around the world, but its speed allows her to participate in the regattas as well."

"The biggest wow factor." is hiding under the deck. It seems that Such an interior is simply impossible. only fit 38 feet."
BådNyt, Denmark
"In my opinion, the most successful boat in the entire Xc series from X-Yachts."

"Despite its considerable weight, the boat is very... is easy to operate. He walks great. even in high winds."

"Surprisingly spacious for 38-footer interior, made with great attention to detail"
Saffier 23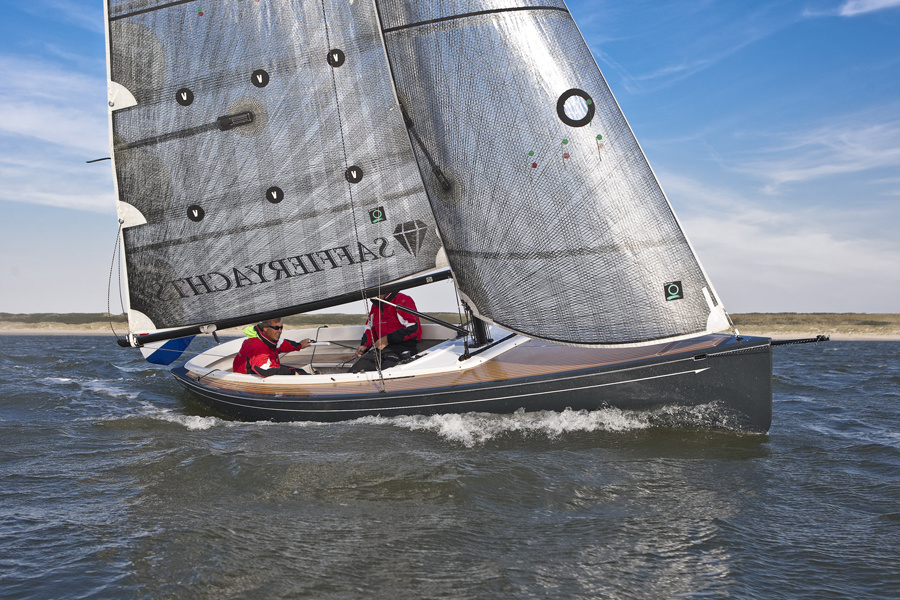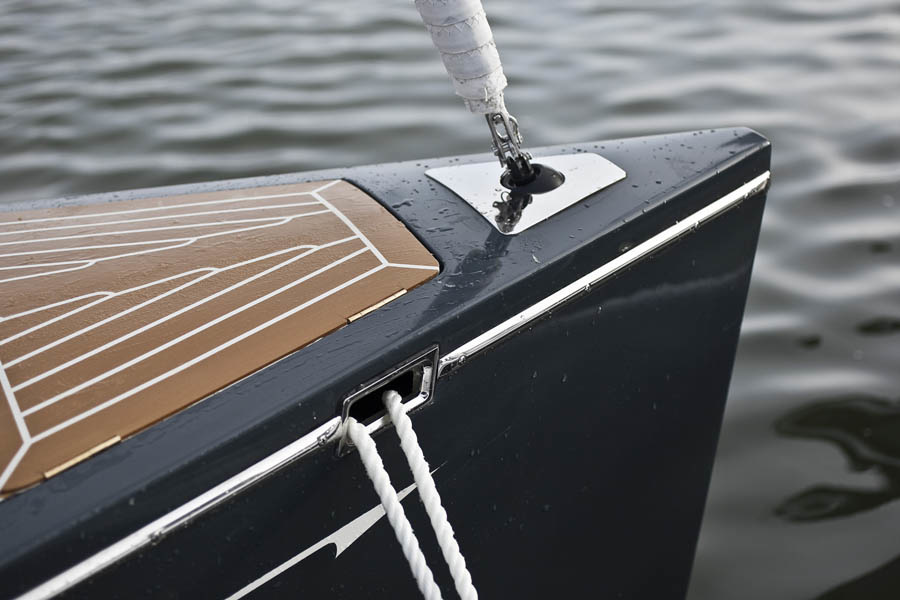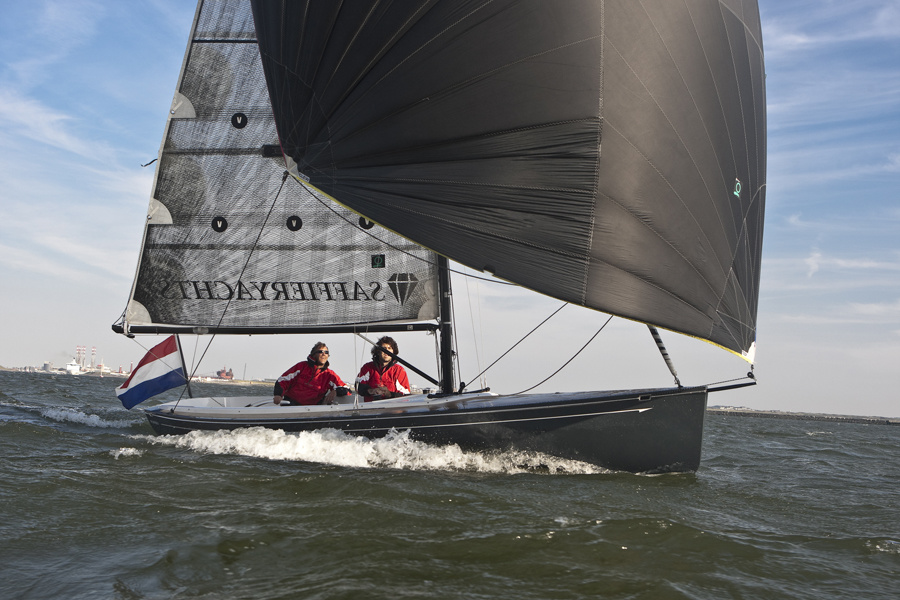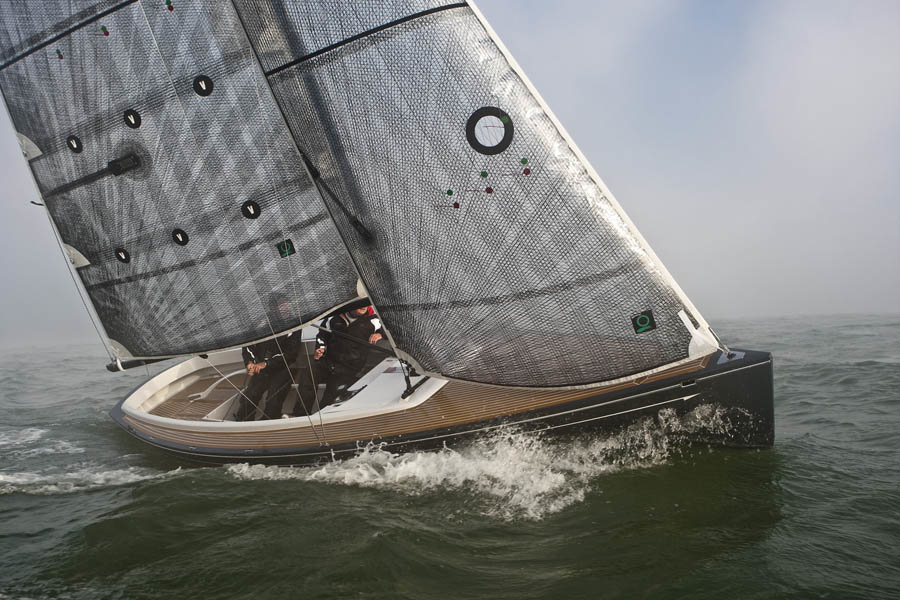 Yachting World, UK.
"Competent, efficient planning decks, great view."

"Spacious cockpit, lovely. control layout"

"A magnificent boat for daytime exits... periodic racing
YACHT, Germany
"It's a great boat for short daylight. hiking. A real beauty."

"Excellent sailing behavior: the boat is frisky, even with a tinge. sportiness, but never stressful"

"The entire rigging is under deck. through numerous blocks that made it possible to clear the deck, but has added a lot of friction."
Fare Vela, Italy
"Finally, the perfect daytime cruiser for normal people on (almost) a reasonable price!"

"Fantastically stylish body, good move, great organization seating areas on board"

"A small boat that needs to be proud. With an electric motor. it's also completely "green."
Waterkampioen, the Netherlands
"Fantastic success for Saffier: second consecutive title of "European Yachts of the Year." And quite deservedly."

"A magnificent cruise yacht, as in... in terms of driving characteristics as well as style."

"A lot of modern elements: electric motor, deck covering Esthec
Voile, France
"A lovely little boat, on the... that's nice to watch"

"Fast and easy to operate."

"Great boat for daytime outings. Perfect for those who just wants to sail."
YachtRevue, Australia
"An excellent combination of retro design and modern yachting requirements"

"Beautiful boat with the right attitude. planned cockpit and a lovely stroke"
BatNytt, Sweden
"A boat with great charm. Makes . daydream about yourself"

"Excellent comfortable cockpit for day outputs"

"On the move, Saffier 23 is behaving in the same way as good as it looks. It's fast, lightweight and stable boat"
Seilas, Norway
"A charming boat with a beautiful hull and sail armament"

"A large and spacious cockpit for such a boat"

"With an electric motor and artificial deck decking The Saffier 23 teak will also be appreciated by those who caring about the environment"
Marina.ch, Switzerland
"Great dayboat; perfect. suitable for our Swiss lakes."

"Retro design combined with with modern technologies"

"The concept is beautiful, but the price with everyone with options may bite"
BådNyt, Denmark
"Saffier 23 gives the owner the feeling relaxations and easements"

"The boat is behaving perfectly well going under the hood."

"The electric motor is the perfect complement to this boat. He is very fit"