Sergei Dobroserdov, director of the company... Nakhimov Monacohas been representing owners in the construction of yachts for many years. Nakhimov's reputation for attention to detail has resulted in five superyacht projects to be built at Dutch shipyards today - a lot for a small boutique company. Working with clients, Dobroserdov has always had to offer design solutions, and this experience has been summed up at Dobroserdov Design. In design Sergey sees not only the shape but also the essence of the yacht.
Why did you run Nakhimov and create another one, Dobroserdov Design?
The yachts we have handled as owners' representatives have always led us to change typical projects. We have made them individual based on existing hulls, series or platforms. At one point, when you make about 50-70 changes to a project, you realize that it is easier to create a new one. But it took time to mature to our own designs.
What do you see your task as a designer in?
To offer your vision of a modern yacht, a different aesthetics, more in line with our time. Today it is clear what architecture will surround us in 3-4 years, what cars we will drive, what furniture will stand in our houses - all this is available and is already being implemented. I look at the Monegasque port every day and I see few yachts that will fit in with the new reality.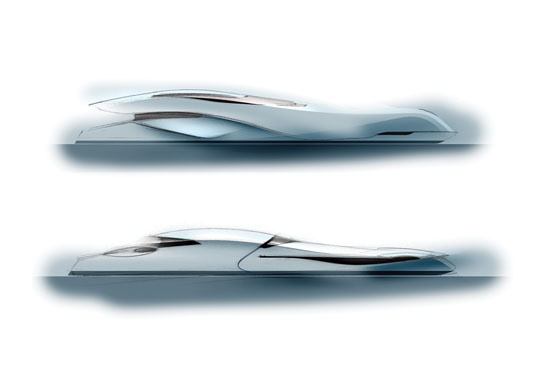 There are enough daring projects on the Internet and magazines...
Indeed, there are projects that have been made quite futuristically. Most of them have no practical application, they talk about some future that will be in 500 years. Interesting pictures, which are not filled with technology, have no connection with real shipbuilding.
Which of the yacht designers do you like?
I like what he does. Luca Bassani. from Wally, a stunningly stylish yacht made Stark for Melnichenko. In these yachts there is a delicate understanding of life on water. Besides, I like minimalism. And, of course, it's fresh.
How significant is the shape in yacht design?
Yacht design is, in fact, a question of the right proportions. When you are planning a 50 or 70 meter yacht, the small details are not so important, they are simply not visible from a distance. Even in port you perceive the whole vessel in terms of hull to superstructure ratio, stern overhangs, stern and stem tilt, color scheme.

Why did you decide to open up in Monaco?
The question of a place is principal. It is both a source of inspiration and the source on which you check your work every day. It is not easy to find Mercedes design centres in California and Japan, BMW in California and Singapore, and, say, Toyota in Nice: each company sees this «standard of taste» differently. For the superyacht world, Monaco is such a centre of attraction. The question of appropriateness and class of a yacht should not be raised in London or Hamburg, but here.
What do you plan first - exterior or deck plans?
First the exterior, the style is the main thing. It does not matter how comfortable everything is arranged inside, if the boat looks mediocre or strange. That's a huge plus of design, when you don't have to explain anything. It's either «super», or it just makes you smile.
What trends in yacht design do you consider to be decisive?
The main trend is health. People on land actively engage in sports, their own appearance, go to the gyms. When they come to a yacht, they want to do the same. So we are talking about a completely different organization of space. Not just a bike simulator, massage table or steam bath, but a large area for sports and SPA. Another trend is the complex integration of communication and entertainment systems with simple control functions. Ideally, the owner should control all the equipment from his iPhone.
Who technically realizes your design ideas?
We work with the Dutch naval architects bureau Azure Naval Architectsthat works with the world's leading shipyards. They have designed, in particular, all the latest yachts for Oceanco: Amevi, Alfa Nero, Anastasia. Their director, Hugo van Veringen, was the owner and leading architect from 1986 to 2003. De Voogtchief designer of the shipyard. Feadship. It tells people a lot about "in-the-topic". With Azure, we made hybrid 55 and 65 metre yachts.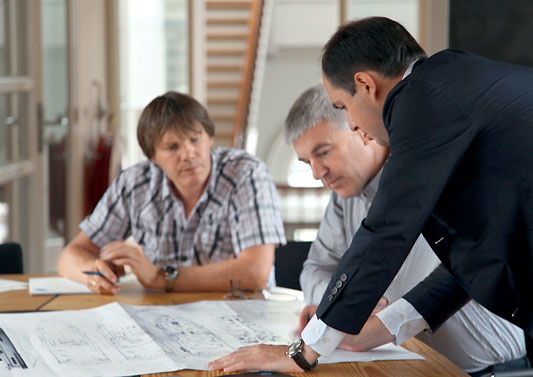 What technologies do you think make sense today?
Is it better to say why? To create fast and environmentally friendly superyachts. Everybody today wants to go fast, but how do you create a boat that will go optimally at 10, 16 and 25 knots? The answer is combined propulsion systems with different engines of different power. We go further and use hybrids, where there is an electric motor, it allows you to go at 7 knots in total silence.
How does this differ from standard propulsion systems?
Today, two powerful motors are installed on large semi-glass boats from 40 meters. At low rpm they are inefficient, noisy and consume a lot of fuel. And nothing can be done about it. On our 65-metre yacht, a total power of about 8,000 kilowatts is required to provide 25 knots. Instead of two engines, we decided to use three. Two are powerful enough for high speeds and one small enough for 10-14 knots. It turns out that up to 14 knots we use one single engine at 1800 kilowatts. That's four times the total power. And at this speed, the boat goes 80% of the time. It can easily cross the Atlantic, for example.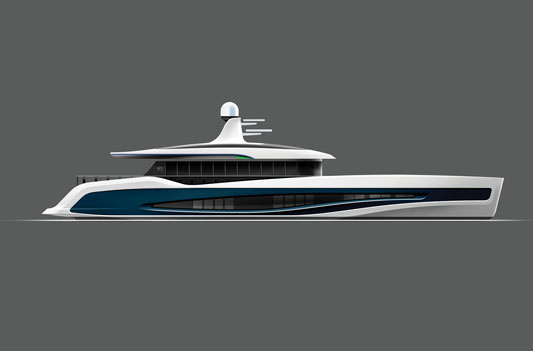 How often is this approach used?
Hybrids are still exotic, only a few megayachts built in 10 years. No one has ever made a fast hybrid yacht - we first invented it in 2009 and called it FHP, Fast Hybrid Propulsion. But this is the future. I was not surprised to hear that Ferrari and Bugatti had announced the creation of hybrid cars. In addition, a lot of solutions have already been implemented in commercial shipping, interesting technologies in this area offers Rolls-Royce Marine.
What is this strange nose shape on all your projects?
This is our signature swordfish style element. It accommodates spotlights and video cameras, as well as a chic place for two where it is nice to ride at 25 knots. The nose cameras, like a few bottom cameras, broadcast images to the saloons at speed. It's also our thing, by the way.
Your hybrids are "green"?
When it comes to large motor yachts, there's no "green" to talk about. Reducing fuel consumption is the most important thing you can do for the environment. Not that our boats are green, but they consume less fuel and are efficient to use. We use reflective glazing and new insulation systems that reduce air-conditioning requirements by 15 to 20%, electric tenders that are charged on the move from shaft generators.
How else can you improve the ecology of a yacht?
When you install modern exhaust gas filtration systems or biological treatment of grey water, you get clean air and drinking water. This, not in size, is the class of a modern boat. Let's be frank, do not scare our customers with fuel consumption. But people like that they have a "smart" boat.
Do you plan to do projects for Russia?
I would love to make a yacht for our inland waters, river-sea class, meters 30 - 35. Inexpensive, easy to build, stylish and technological. There is no such a vessel now, the brought sea plastic yachts do not fully meet the peculiarities of operation and are too expensive due to taxes. And, of course, I would design a new river tramway, without tears it is impossible to look at what is walking on the Moscow River. It is as if buses and trolleybuses of the 60s were still running in the city.
Text - Alexander Kulish Illustrations - DOBROSERDOV DESIGN
Published in YACHTS magazine #34.