In 2019, the Dutch Feadship shipyard held a special course for brokers to help them better understand the industry in general and Feadship's work in particular. As part of the course, brokers were able to work with designers from Studio De Voogt, who had previously worked on the 84-metre Feadship Savannah, for example, and jointly come up with a yacht for an imaginary client. To make it more interesting, the personality of this person was made very contrasting. On the one hand, he was described as bright and active, like Freddy Mercury, and on the other hand as simple-minded, like Forrest Gump, played by Tom Hanks in the movie of the same name. As a result of this experiment, the 109m Progect FG ("Freddie Gump") concept yacht was born.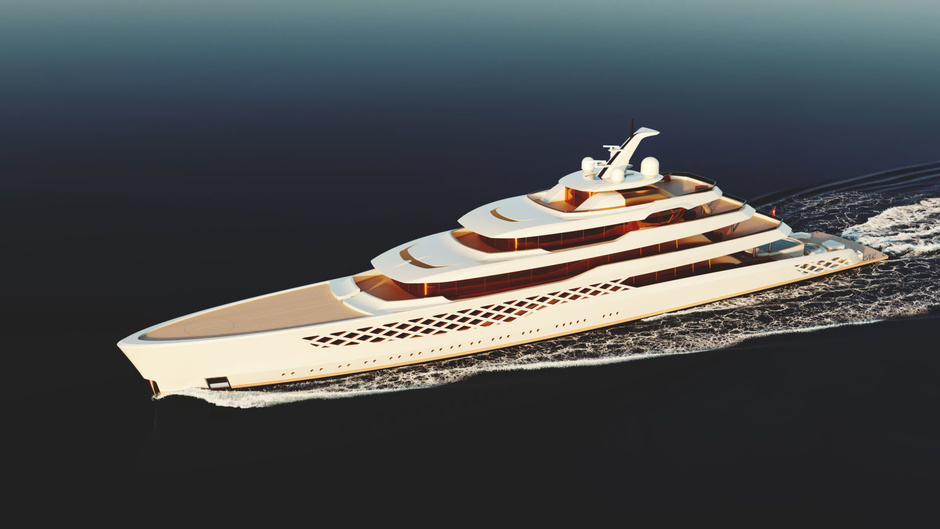 If this project ever comes to life, up to 22 guests will live on board at the same time. At the same time, 200-300 people will be able to come to hang out on the yacht. A person whose soul mate is a Queen soloist, famous for his ability to throw mind-blowing parties, will certainly appreciate it. The central location for everyone's fun will be a giant multi-level beach club in the stern, descending straight to the water. Swimming will be possible not only in the sea, but also in a Jacuzzi and pool 6 on 8 meters, installed side by side.
In addition, somewhere in the depths of Progect FG will hide a secret club. It will be led by a door located somewhere in the engine room. Attempts to get into this space will be a separate fascinating quest for guests.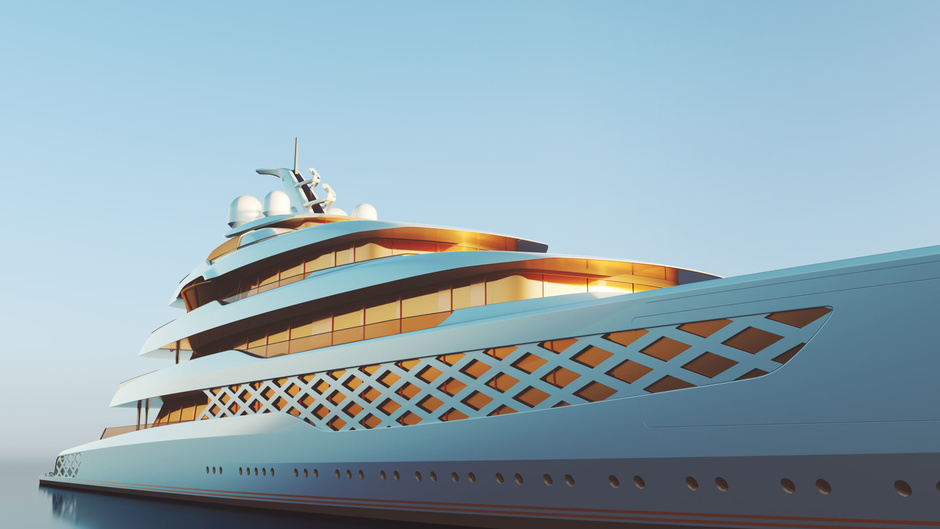 Freddy Mercury's idea of using yellow-orange glazing was another "hail".

To relax from the hustle and bustle and just admire the scenery, the owner will be able to relax in the relax area with panoramic glazing on one of the upper levels of the yacht. Besides a magnificent kind the piano will be a visiting card of a room. This place will be the heart of Progect FG, where two of her so different "personalities" will meet harmoniously in one space.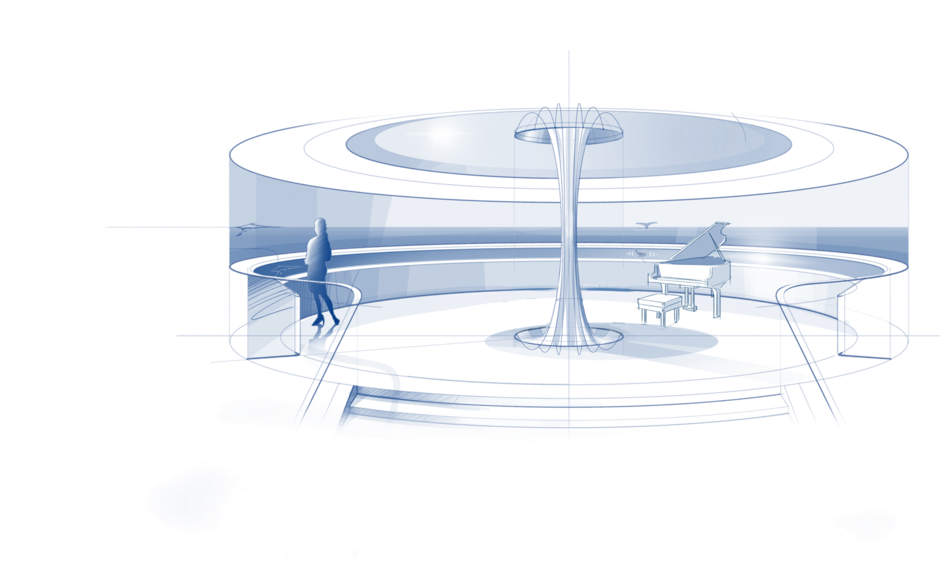 On the bow of the boat there will be a place for table tennis, the real master of which was Forrest Gump. The court will be raised from under the deck and covered with a glass hood, so the wind will not interfere with the game.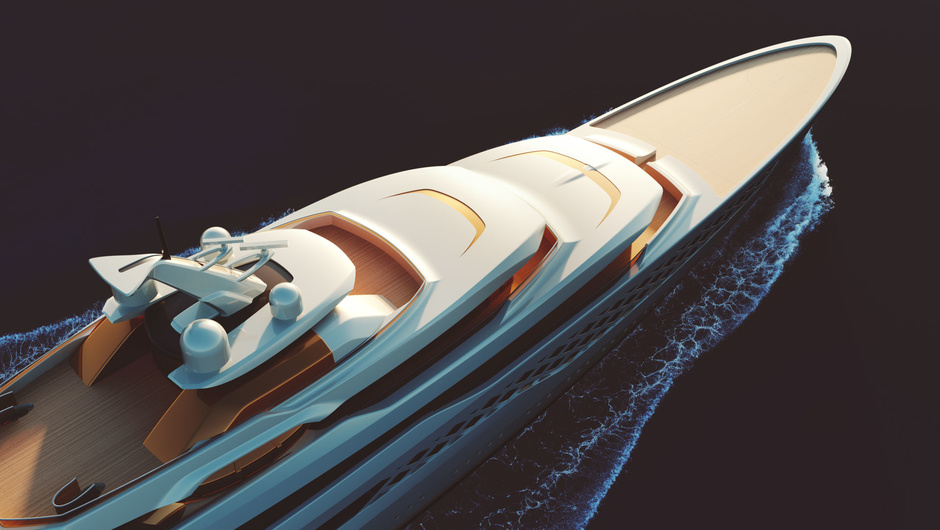 Unlike many other concepts, Project FG is based on technologies that are readily available. This means that a potential customer of a yard does not have to wait for years or even decades. It is possible to build a yacht now.
And a name for her will probably be chosen from a range of options offered by Feadship fans. At the very least, Sales Director Marsha van Buitenen and designer Jan Schaffers are encouraging ideas to be shared in comments under their video interview.