The creators of the popular sailing resource Sailing Anarchy have a sizzle: an angry post on the site about the dubious story of two women saved after a five-month drift in the ocean, rubbed by the media.
Okay, can somebody explain to me how that's even possible. How do two crazy, crazy women who claim to have been hanging out at sea for five months in isolation completely capture the news, while the American team (well, half American) who just won the first round of the Volvo Ocean Race is completely ignored? Their story is ubiquitous, it's everywhere on Facebook, everywhere in the print media and on television. One evening, my future father-in-law asked me if I had read about their incredible salvation. Unfortunately, yes, I did. It's a completely absurd story. For those who missed everything, these are the key points.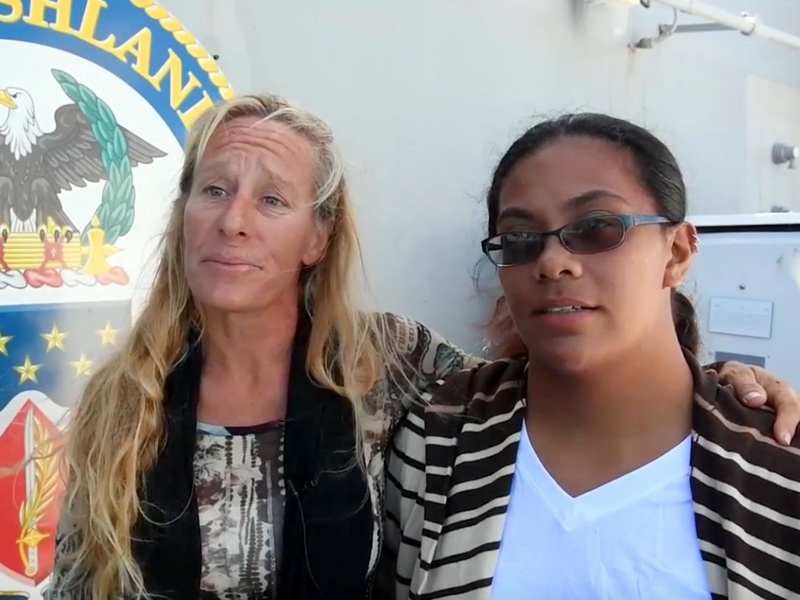 Two women, one of whom supposedly knew how to sail a boat and the other, who had never set foot on board, came out of Hawaii to Tahiti on a 50-foot sailboat called Sea Nymph. There were two dogs on board with them.
They claim to have been caught in an 11-point storm with giant waves on their first night, but Hawaii Meteorological Station checked it out, and claims that the area wasn't a violent storm on the day the ladies sailed.
Then somehow something happened to their mast and they couldn't set sails, and instead of trying to fix what they had broken down there, or at least strengthen the mast with halyards they just drifted aimlessly, supposedly for 5 months. The last time I checked, Tahiti was almost exactly south of Hawaii, but they were found 900 miles off the coast of Japan, and it was northwest of Hawaii the last time I looked.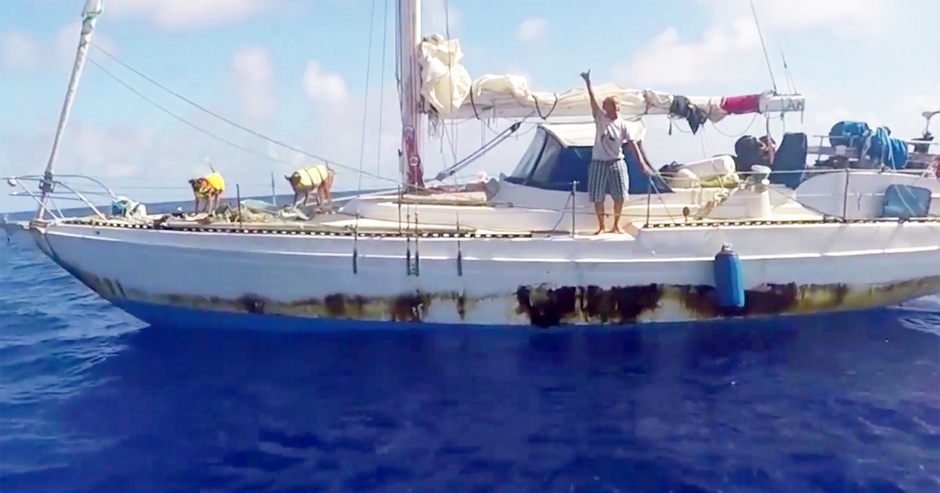 The women reported that every day they called for help, but no one answered them. They didn't even try to turn on the emergency beacon because they thought it was for emergencies only, and their case didn't fall under that definition. What a wild logic, and what a wild story about how they survived a 50-foot whale shark attack.
These ladies don't deserve to spend more ink on them, so I'll finish here. Suffice it to say that their story is so «holey» and smells like yellow press that it shouldn't be in any media at all.
Back to the original idea. What have we become if, in our society, the stupidity of these women and their fake story gets the most publicity in the media, and the story of how the Americans from Vestas won the first stage of the Volvo Ocean Race barely deserves minimal attention? Not surprisingly, the general public has a negative attitude towards yachting as a sport. Even my 87-year-old future father-in-law has realized that there is something wrong with this news.
One more thing: does anyone know that one of the most famous offshore races starts this Sunday from France? 38 boats will compete in the Transat Jacques Vabre, starting from Le Havre, France and finishing in Salvador, Brazil. Hundreds of thousands of spectators will visit the racing village before the start.
Just south of them - and an hour earlier - the 2nd stage of the Volvo Ocean Race will travel from Lisbon to Cape Town. The two main sailing stories, and almost no lighting, and these two madmen with their feisty stories dominate! I remember I promised not to spend any more ink on them, but they said they «were 24 hours from possible death»when they were rescued and that the rescue operation was the «most delightful» day of their lives. They definitely didn't look like people who had suffered deprivation, and their boat looked like a target.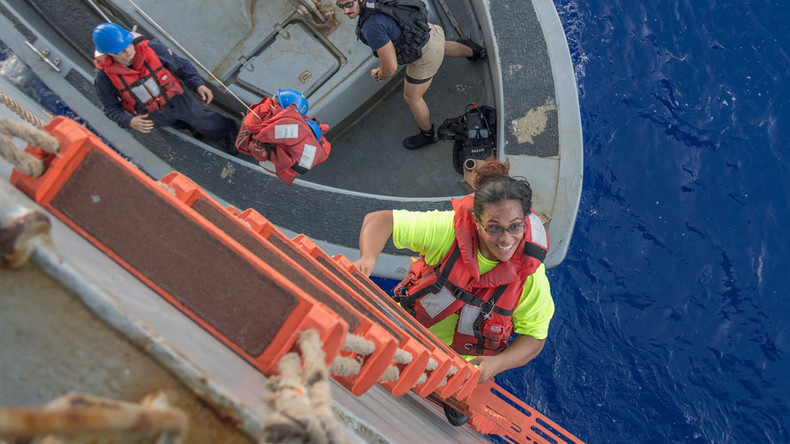 I really hope that someone will dig deeper and dig out the background of this story before the book contract is signed and the rights to the film are sold.
And somebody please save the two dogs until they're in another mess because of their distant hosts.