Taiwanese fishermen discovered two girls who, along with their dogs, had been adrift in the Pacific Ocean in a sailing boat with a broken engine for almost six months.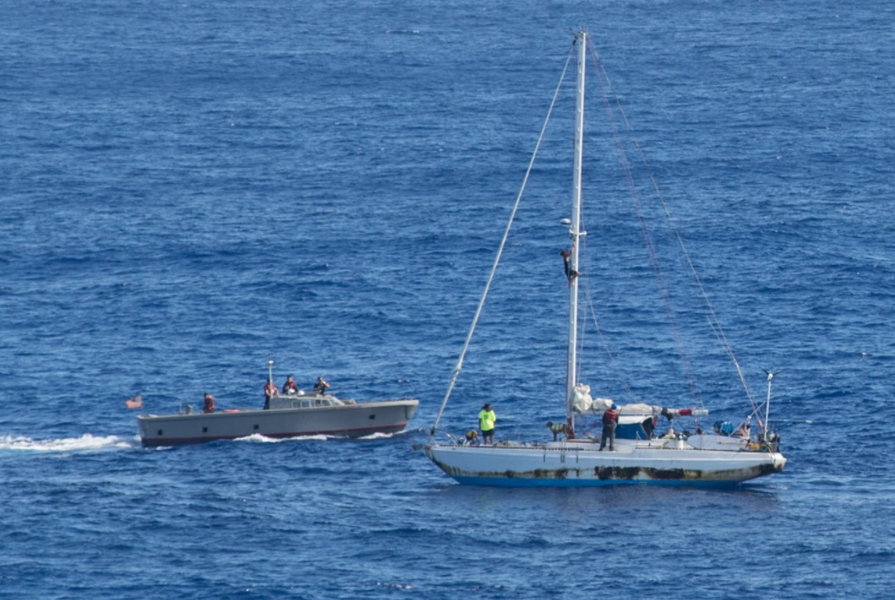 In May, the intrepid sailors from Honolulu (and given their lack of sailing experience, they had reason to be afraid), along with their two dogs, set out from their native Hawaiian shores towards Tahiti, but fate decided to send them in a completely different direction.
After a few days of carefree travel, they were caught in a storm that took the engine out of service. Unsuccessful attempts to use a sail only made matters worse, and the boat washed out into the open ocean.
The women claim to have been sending out daily distress calls but these were never heard.
The adventurers were spared a year's supply of pasta, rice, oatmeal and chemicals for the desalination unit, which helped them not to die of hunger.
The seamen came across the Taiwanese fishing boat only 5 months later, 900 kilometers southeast of Japan. The fishermen reported their find to the US Coast Guard, but they had to wait another day for the long-awaited rescue.

The US warship Ashland was sent to help the girls, and they found Jennifer Appel and Tasha Fujaba, both happy and lost weight on oatmeal and macaroni.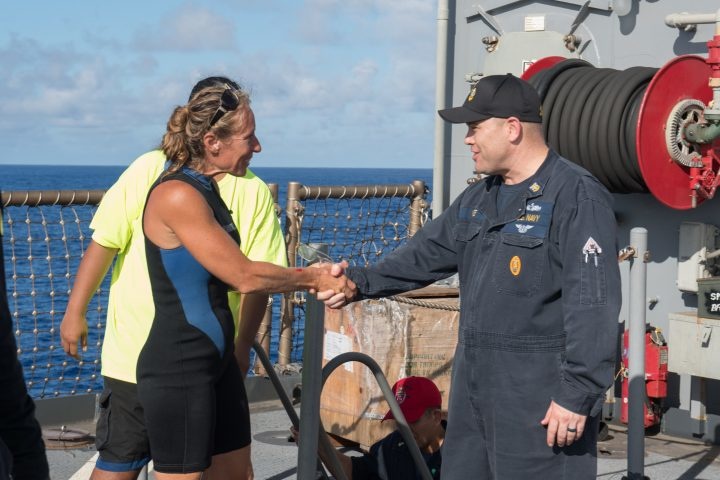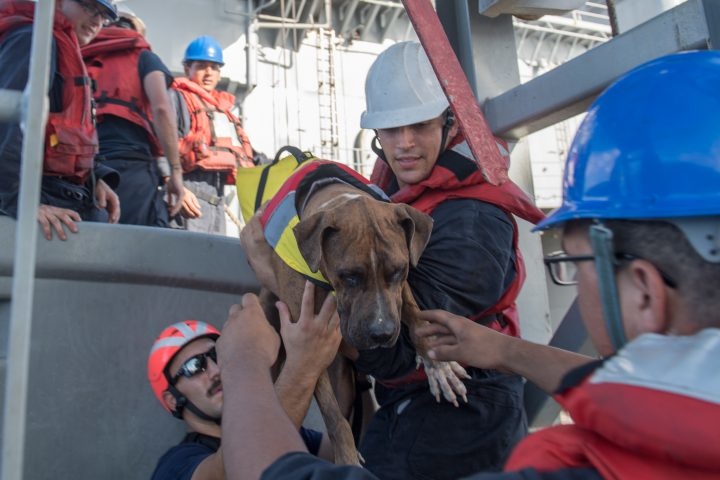 Similar events happen regularly in the Pacific Ocean, in 2011 three adolescents who were adrift were rescued there and in 2014 a Mexican who hadn't set foot on land for over a year was rescued.