Q Yachts founder Janne Kjellman started working on a silent propulsion system for yachts over 10 years ago. The result is the innovative all-electric propulsion system Oceanvolt.
The air-cooled DC magneto-electric motor in this system is powered by a lithium-ion battery, which in turn charges water and/or solar energy when the boat is in motion. The energy from the water is converted into electrical operation by a screw with 180 degree swivelling blades.

The manufacturer claims that the hydroelectric plant used in the Oceanvolt system is the most powerful one in the yachting industry.
Yachtsman Andrew Coleman participated in the Vendee Globe 2016 on an all-electric IMOCA 60 with power from Oceanvolt. At 20 knots, Coleman's boat generated 4.7 kW of electricity - enough to fully charge the batteries in three hours.

Oceanvolt has won recognition in the sailing yachting world with several awards including the prestigious Pittman Innovation Award from SAIL magazine. Eventually, Janne Kyelmann decided it was time to conquer the motor yacht market as well and established Q Yachts, a company that develops motor boats with Oceanvolt engines. The first and so far the only Q-Yachts brainchild was Q30.

The Q30 is powered by a shaft driven Oceanvolt AXC20 electric motor. It is a beautiful 9.3 meter boat for calm coastal waters, rivers and lakes with a draft of 0.5 meters. Equipped with a top 60 kW electric motor, it can cruise 80 miles without recharging at 9 knots and 40 miles at maximum 15 knots.
Thanks to its hydrodynamically optimized hull shape, the Q30 glides easily and quietly over the water surface with little or no disturbances.
Everything from engine and navigation to lighting is controlled via the iPad app.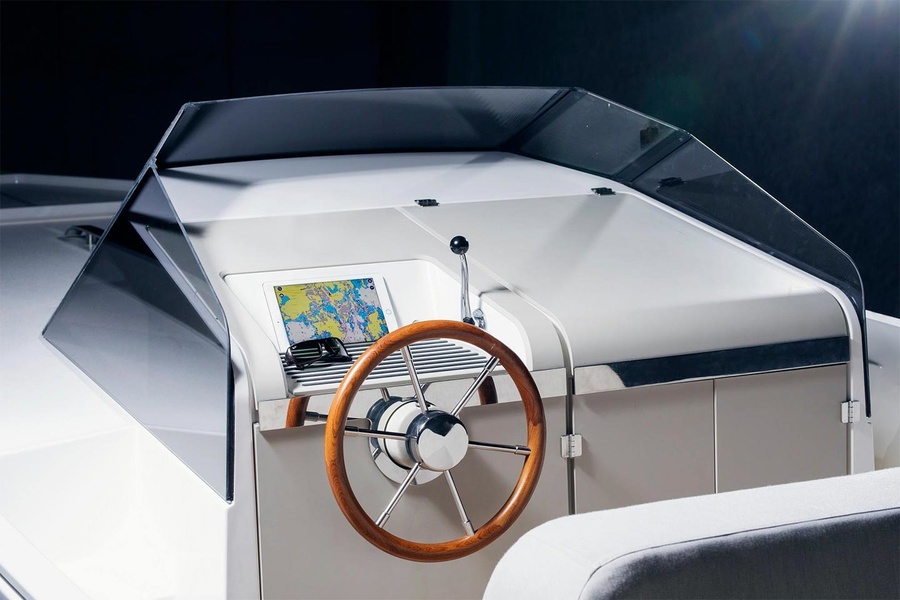 Under deck there is a snow-white cabin with a sofa, the light penetrating from a huge hatch in the ceiling. The interior furnishings can be described as stylish minimalism.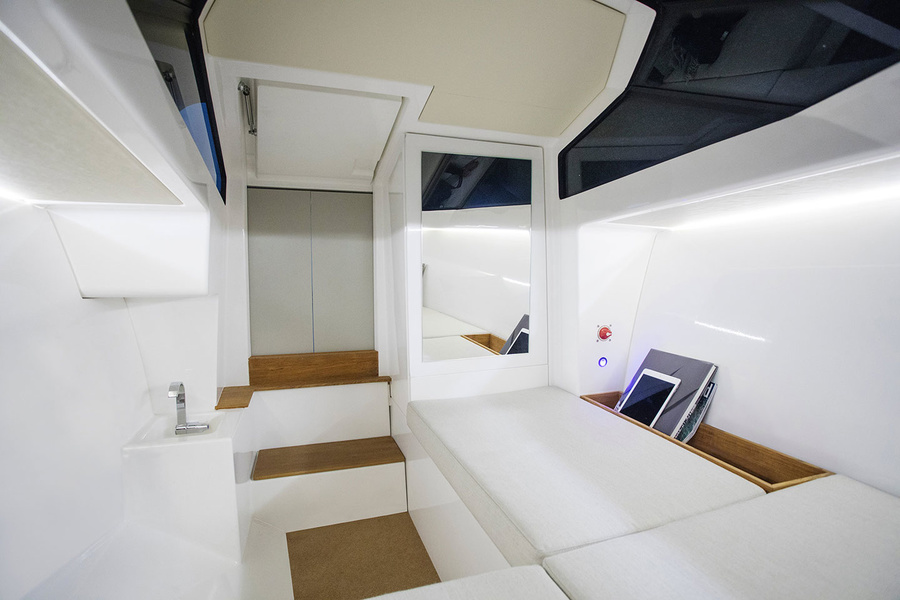 Of the amenities on board, there is a latrine, washbasin, fridge and summer shower on the bathing platform. On the open deck there is a dinette for four and a sunbed for two.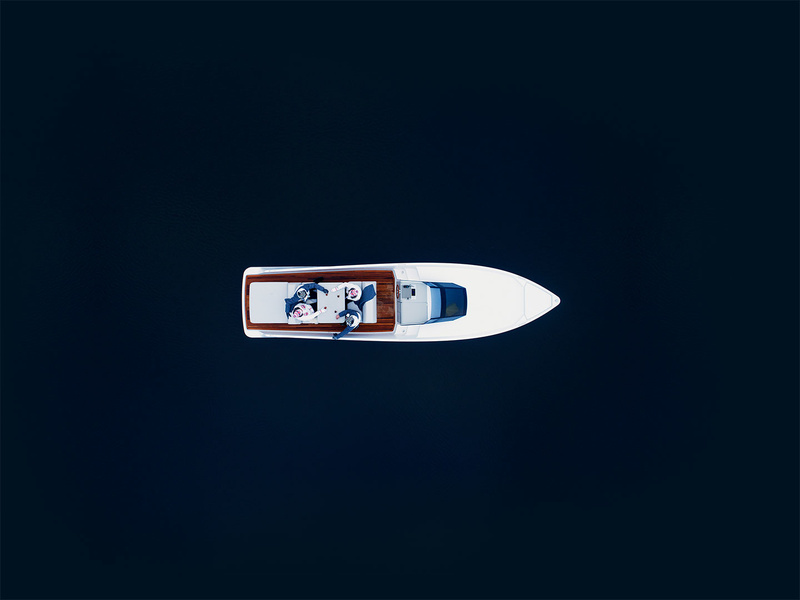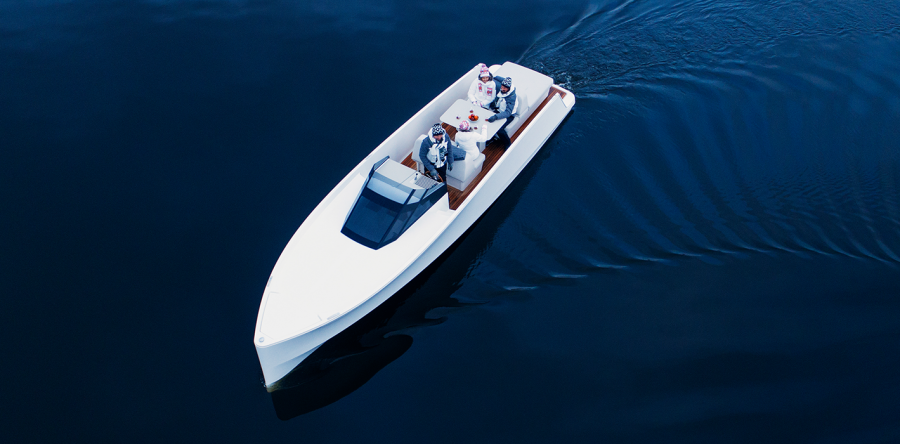 Unidirectional glass fibre and foamed vinylester were used as hull material, laminated using the vacuum infusion method.
The Q30 weighs only 1500 kg. This means it can be transported in a trailer.