The X95 cistern, introduced in February 2019 and successfully completed sea trials in early June, will be launched in 2021. Like the older model, the X80 is designed by naval architects Olesinski and the Pinininfarina design studio. The 25.08m yacht is 4m shorter than the older sister.
«For the past two years we have been working to bring the unique qualities of the X95 to a more compact hull," said Anthony Sheriff, executive chairman of Princess. - The X80 is exactly what we've been working to achieve. This is another important step for Princess Yachts».
The enlarged flybridge concept has already resonated with potential customers at the yard, Sheriff says. Princess has been able to more than double the size of the flybridge compared to conventional yachts of the same length.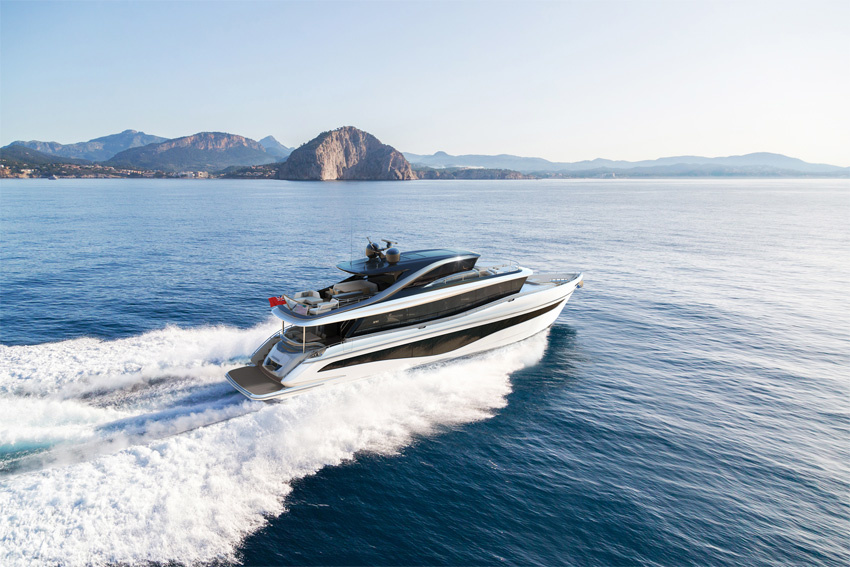 To keep the flybridge from looking too heavy, the designers invented a seamless transition between the main and upper decks, using the raised wheelhouse as the link.
The naval architects have made sure that the enlarged flybridge will not affect the performance of the yacht. For example, the Princess X80 with two MAN V12 1900 engines has a top speed of 30 knots, which is standard on a Princess flybridge yacht.
Another feature of the x-class yachts is the continuous glazing of the main deck which visually combines the salon, galley and dining area.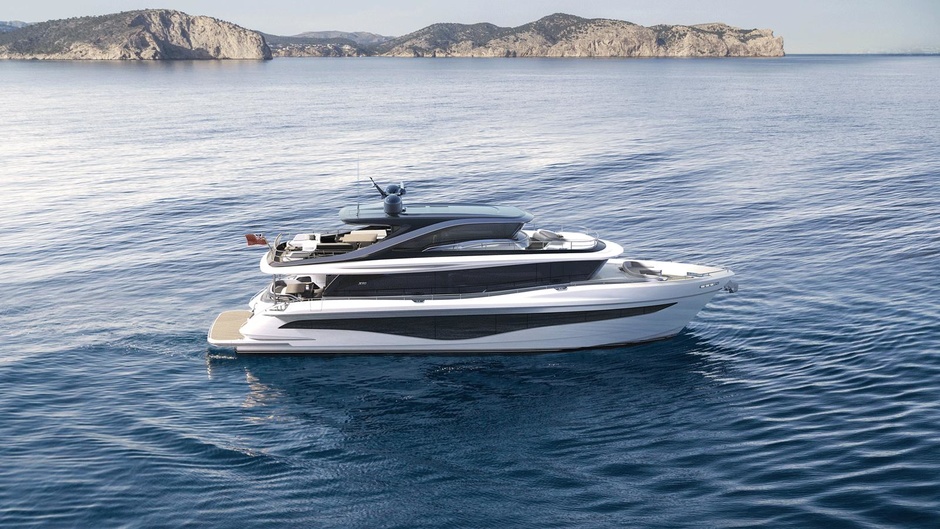 The master stateroom can also be moved to the main deck, in which case a private sundeck will be at the owner's disposal. To avoid sacrificing square metres of common guest areas on the main deck, the master stateroom can be positioned as standard on the lower deck.
The X80 has four guest cabins and a crew cockpit for three people in total.