For €49 thousand the buyer will receive from the factory a fast and safe entry level boat with a 115 hp Mercury engine and paid 19% VAT. The new Axopar 22 Spyder will be comparable in handling and seaworthiness to its older brothers, with lengths of 28 and 37 feet.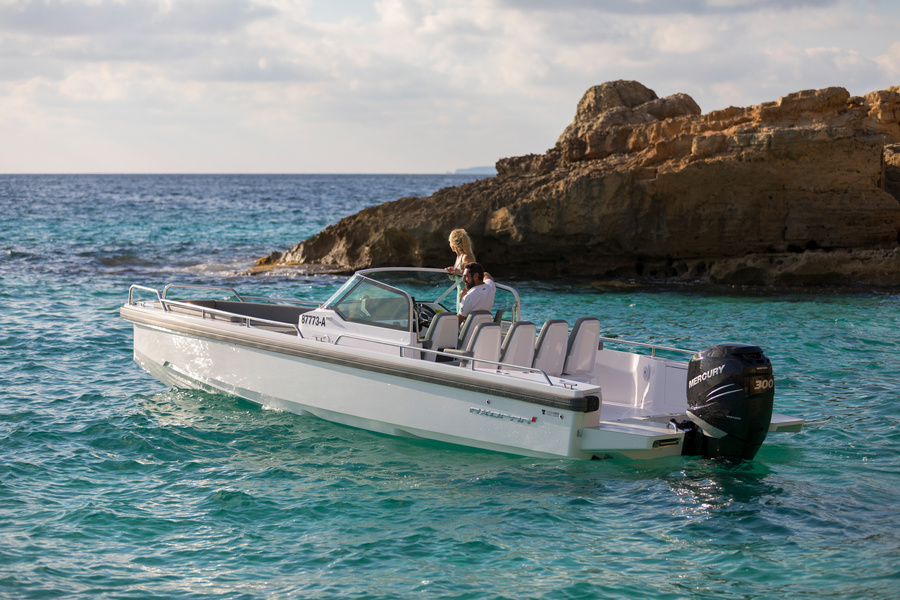 The new Axopar 22 Spyder is an attempt by the Finnish Axopar shipyard to conquer the 7-meter trailer market.
«Designing a trailer boat is much harder to achieve the right balance between space, speed and safety," the company said in a statement. - We believe we have been able to create a boat that is optimized in weight and size, with a displacement of 1,200 kg and a middlet width of 2.23 meters, without sacrificing rigidity and integrity».
An open motorboat with central console will be available in three different layouts on the aft deck. A two-seater sofa at the rear is fitted as standard, located in the course of traffic. It can be replaced by a large U-shaped sofa designed for six, or complemented by a multi-section storage compartment. It is also possible to choose the option with two double sofas on the sides and a handrail.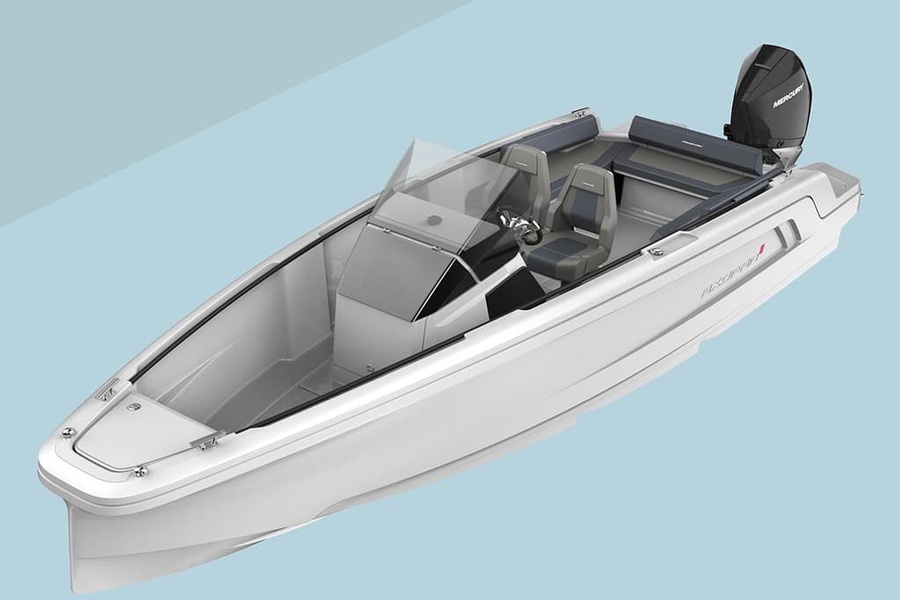 A covered latrine, hidden in the front section of the control station, comes as an option.
The use of a new moulding method for the Axopar 22 Spyder in a three-piece split mould has reduced the cost of manufacturing. This, plus the ability to deliver the boat directly from the factory to the customer in a fixed-sized container, explains the competitive cost of the model. Thus, potential savings on delivery of the boat to such a remote region of the world, as Australia, will be up to $8-9 thousand, it was calculated in Axopar.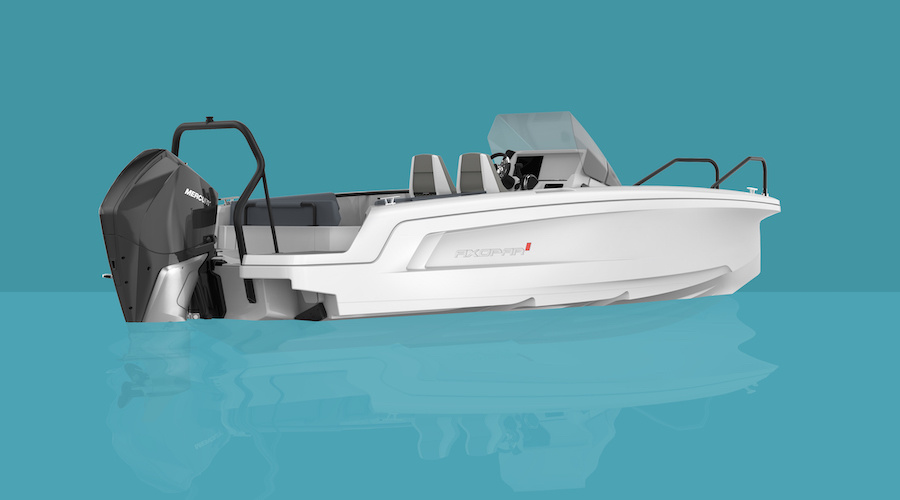 Preliminary specifications of Axopar 22:
Length: 7.2 m
Width: 2.23 m
Precipitation: 0.8 m
Weight: 1200 kg
Fuel tank volume: 230 l
Maximum speed: 40 knots
Engines: outboard power 115 - 175 hp.