The experiments with the electro-hydrogen engine on board the Energy Observer catamaran have borne their first fruit: the project participants together with the French shipyard Hynova Yachts are ready to present a prototype of the first production boat running on hydrogen at the Cannes Yachting Festival 2020 in September.The Energy Observer «herself will be parked at the entrance to the Old Port» during the exhibition, where the exposition of motor yachts and boats will unfold.
The 12.19-metre long centre console open boat was called the Hynova 40. Maximum width of the boat will be 4.2 meters, draft - 0.8-0.9 meters. Up to 12 people will be able to gather on board. The shipyard plans to produce the model in two versions: fully open (The «new era version) and»with a hardtop covering one third of the deck (Haute-couture)«.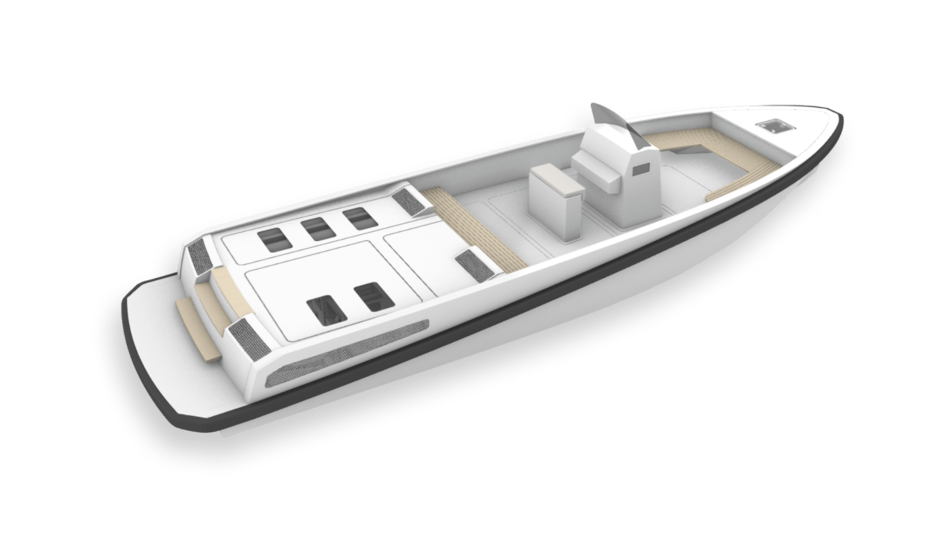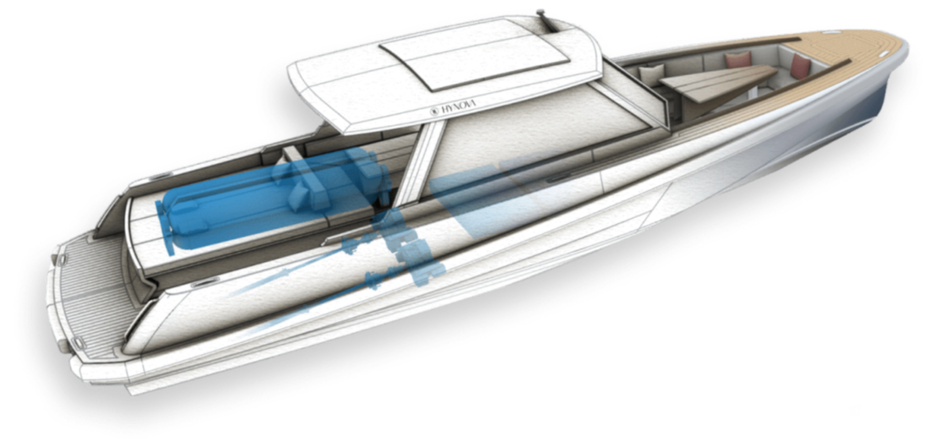 The REXH2 fuel cell to be installed on the Hynova 40 is based on Toyota's latest generation of fuel cells.
The use of hydrogen derived directly from sea water as fuel will allow the boat to be not only super environmentally friendly, but also completely silent.
Up to 30 kg of hydrogen can be accumulated on board at most.
Depending on the number of fuel cells (1 for 80 kW or 2 for 65 kW each) and batteries (2 or 3 respectively) the boat will reach a maximum speed of 25 to 30 knots. The cruising speed will be 15-20 knots.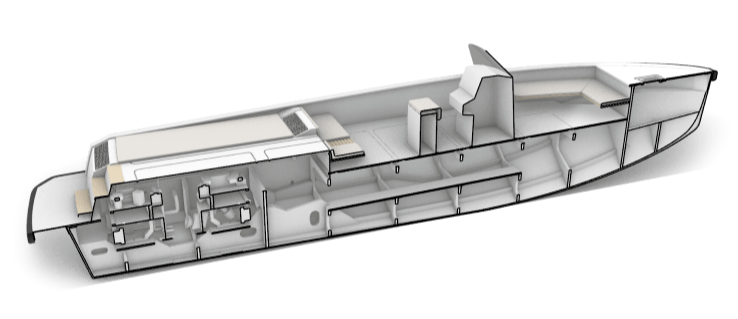 There will be no cabins on the Hynova 40. All free space below deck will be given to storage compartments.