The much-awaited Cannes Yachting Festival 2023 has opened its doors, promising a breathtaking display of 130 world premieres from September 12 to 17. Among the star attractions are 28 dazzling yachts and boats debuting at this prestigious event.
This year, the Cannes Yachting Festival boasts a lineup of over 700 boats fresh from the world's most prestigious shipyards. Even if you have a specific vessel in mind, our carefully curated list will ensure you do not miss out on any thrilling premiere.
Festival Director Sylvie Ernoult remarked, "As has been the case every year, the Cannes Yachting Festival gets the season underway by unveiling an extremely eclectic offer. We are pleased to welcome 610 exhibitors and nearly 700 boats, a record-breaking number, including 130 making their world debuts. Our visitors will have the opportunity to witness the crème de la crème of the marine industry, featuring not only renowned shipyards and equipment manufacturers but also innovative newcomers, small companies, and start-ups showcasing their creations."
Boats and cruisers up to 25 metres at CYF2023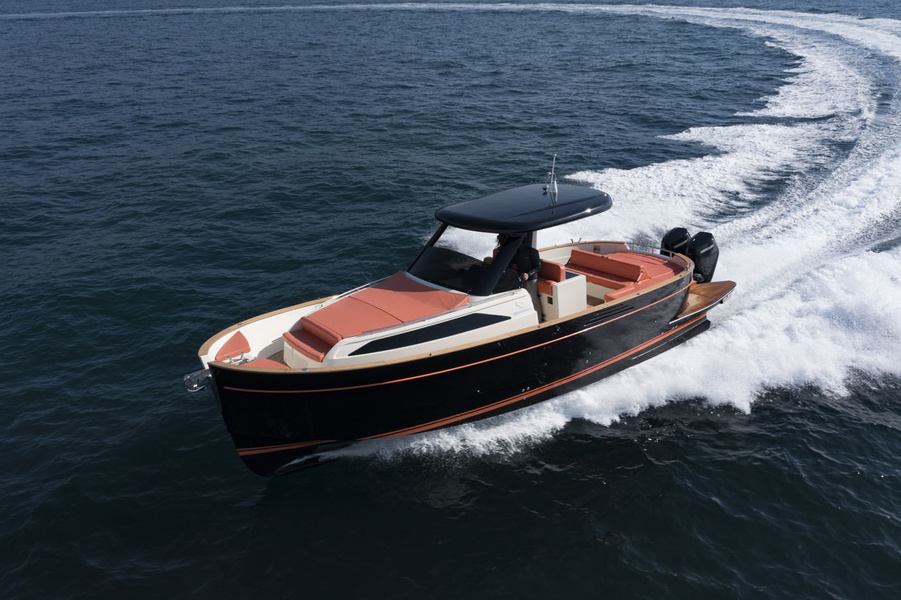 Gozzo 35 Speedster: Apreamare, an Italian brand, is launching the Gozzo 35 Speedster, a Special Edition with an outboard version and sleek black livery. This 11.2-metre boat seamlessly blends the timeless style of the Sorrento gozzo with the sportiness and superior performance of a fast cruiser.
Swan OverShadow: Nautor Swan introduces a 13.2-metre shadow boat for sailing vessels, designed in collaboration with Jarkko Jamsen.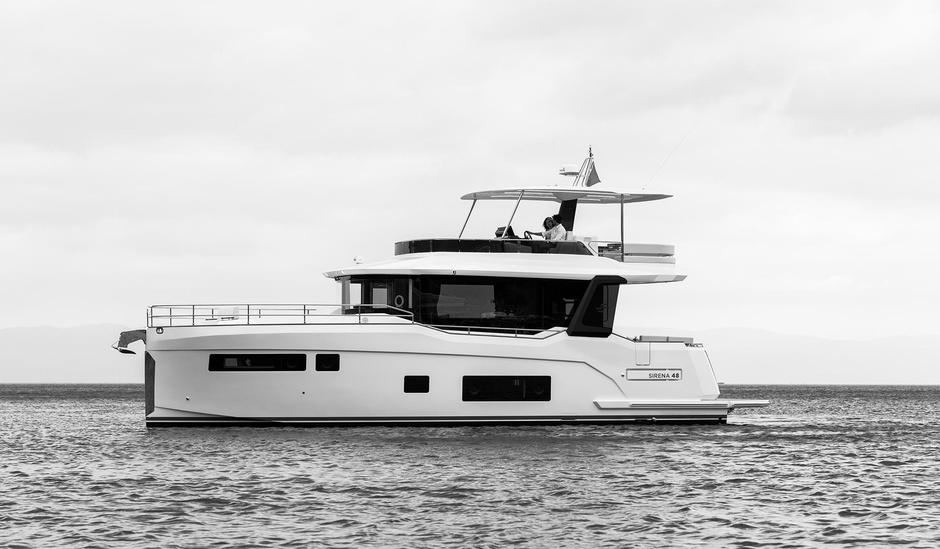 Sirena 48: Turkish yacht builder Sirena Yachts presents the 15.9-metre Sirena 48, the newest and most compact model in their range, already in high demand.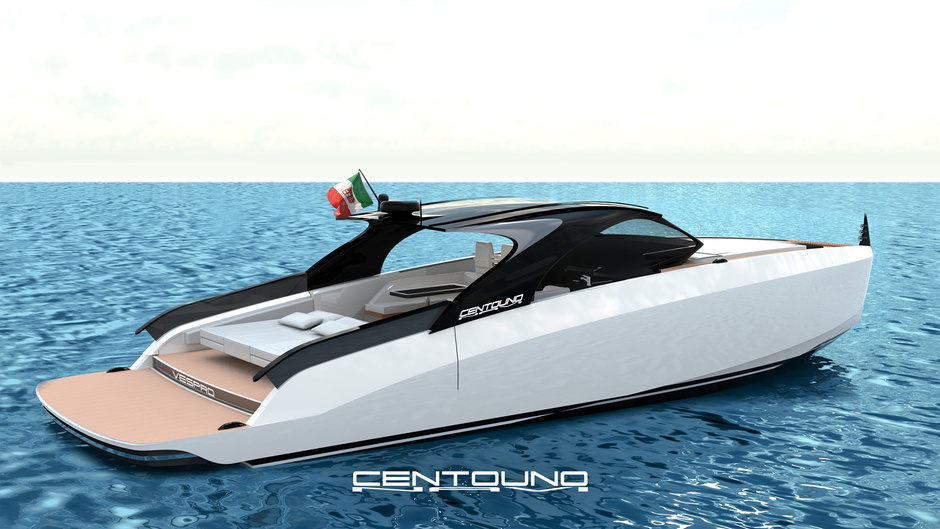 Vespro: Centauno Navi unveils Vespro, a 16.5-metre fast dayboat and weekender, reaching impressive speeds of 56 knots. It offers comfortable areas for relaxation in both sun and shade.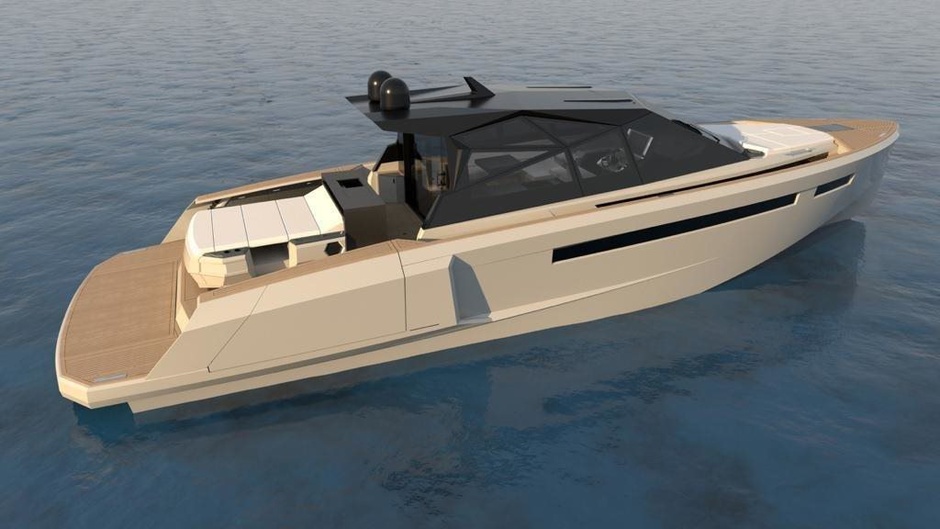 Evo R+: The family-run yachting brand Evo introduces the 18-metre Evo R+, known for its eye-catching styling, making it perfect for extended stays on board.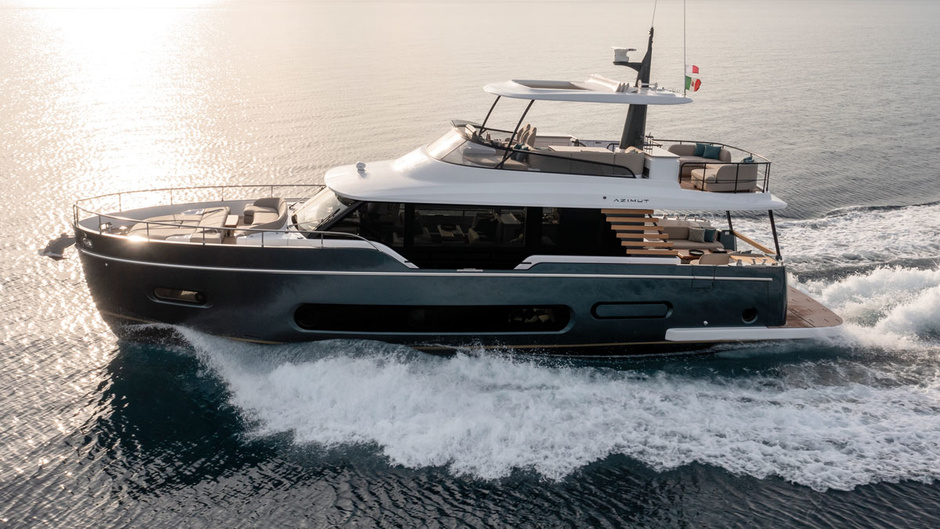 Azimut Magellano 60: Azimut presents the 18.4-metre Magellano, emphasising spaciousness without compromising Ken Freivokh's elegant design. The stern transforms into an Infinity Terrace overlooking the water.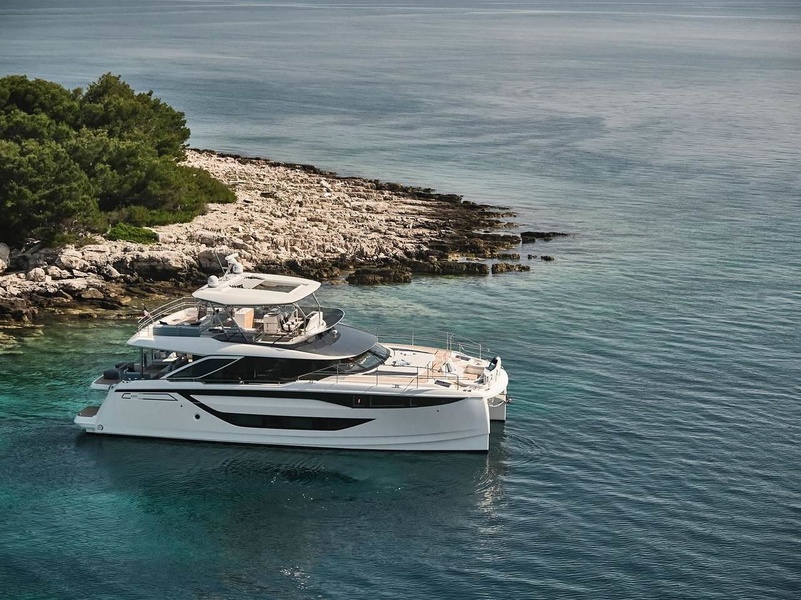 Prestige M8: Renowned brand Prestige unveils a 19.8-metre catamaran, the largest in their lineup, offering an exceptional level of comfort, including a 30 sq. metre master cabin.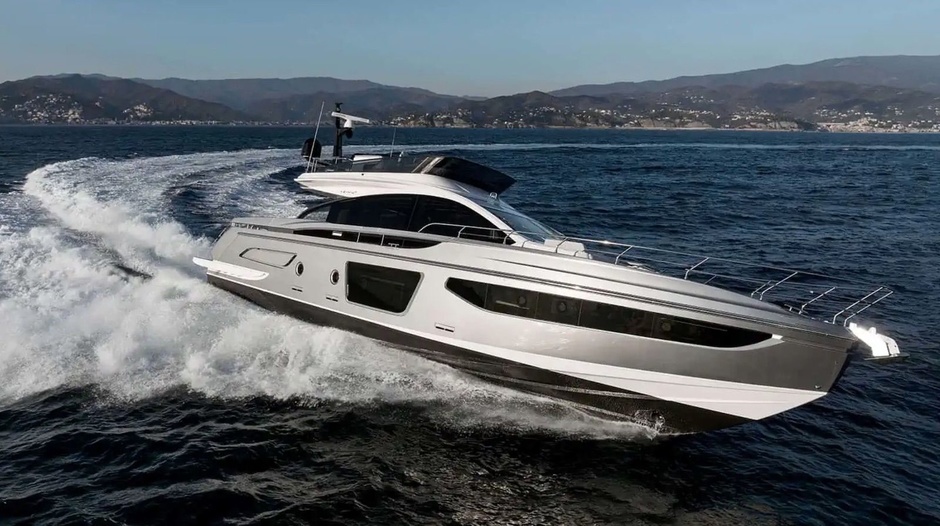 Azimut S7: The 21.7-metre Azimut S7, a sporty yacht with a green soul, is featured on the water for the first time, showcasing peak performance and luxurious leisure.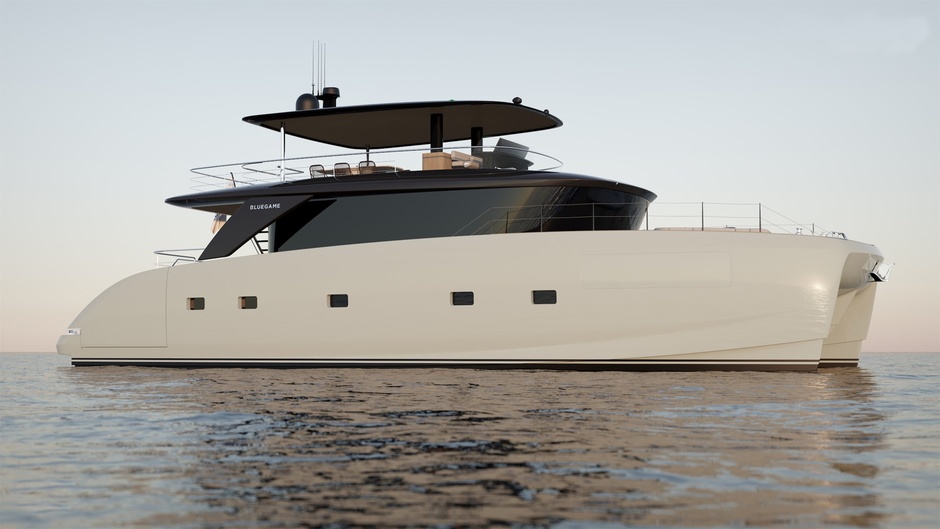 Bluegame BGM75: Bluegame presents its first multihull, the 22.7-metre BGM75, created in collaboration with Philippe Briand, featuring unique proportions and reimagined lounges.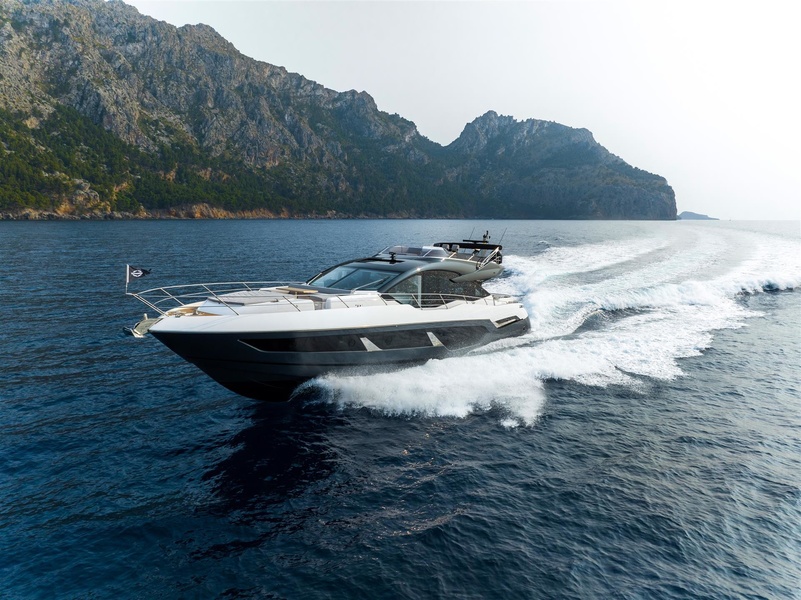 Sunseeker 75 Sport Yacht: The all-new 23-metre British model impresses with its striking exterior and contemporary interior design, capable of speeds up to 40 knots.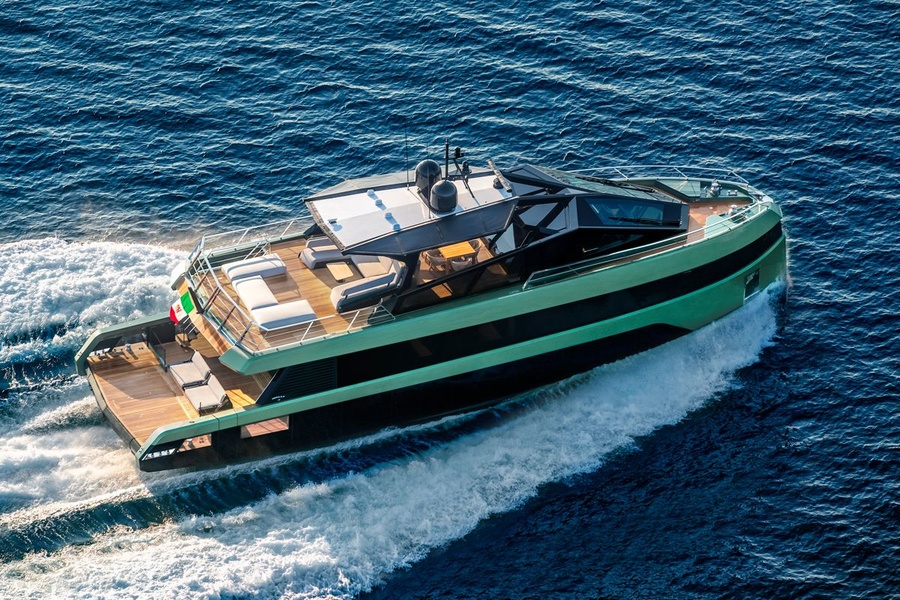 Wallywally150: The 23.99-metre Wally is a flexible vessel boasting generous living areas, including a completely open upper deck, providing ample protected space.
Vessels Over 25 Metres Long at CYF2023
Riva 82 Diva: Riva introduces the 25.2-metre flybridge yacht, featuring three distinct outdoor spaces, including a spacious beach club.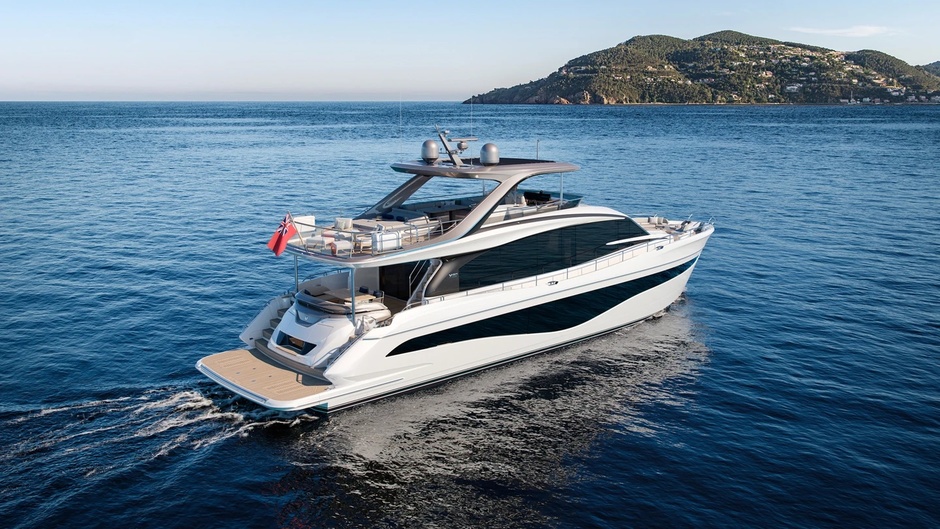 Princess Y80: Princess Yachts presents the 25.5-metre Y80, characterised by elegant proportions and timeless aesthetics.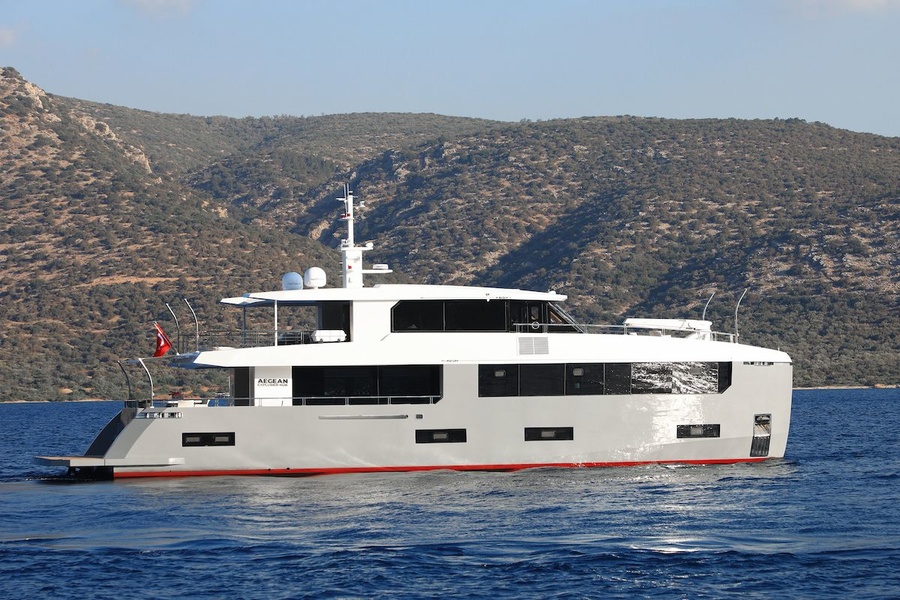 Aegean Explorer: The Turkish brand Aegean collaborates with Denison Yachting to unveil the 26-metre Aegean Explorer series, with the second hull scheduled for delivery in 2024.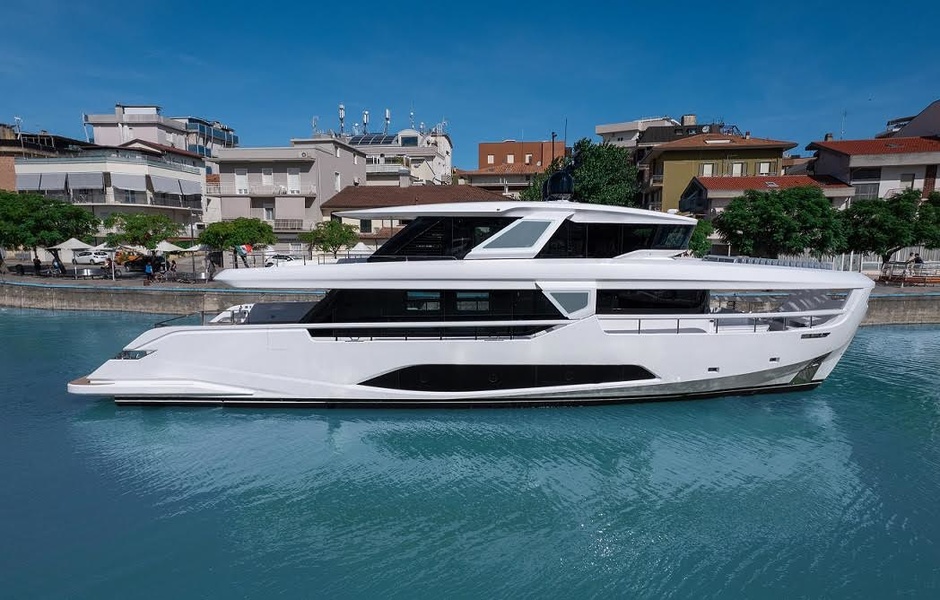 Ferretti InFYnito 90: Ferretti presents the 26.9-metre InFYnito 90, offering seamless contact with the surroundings, sustainable materials, and a direct link with the sea and sky (check the bow!).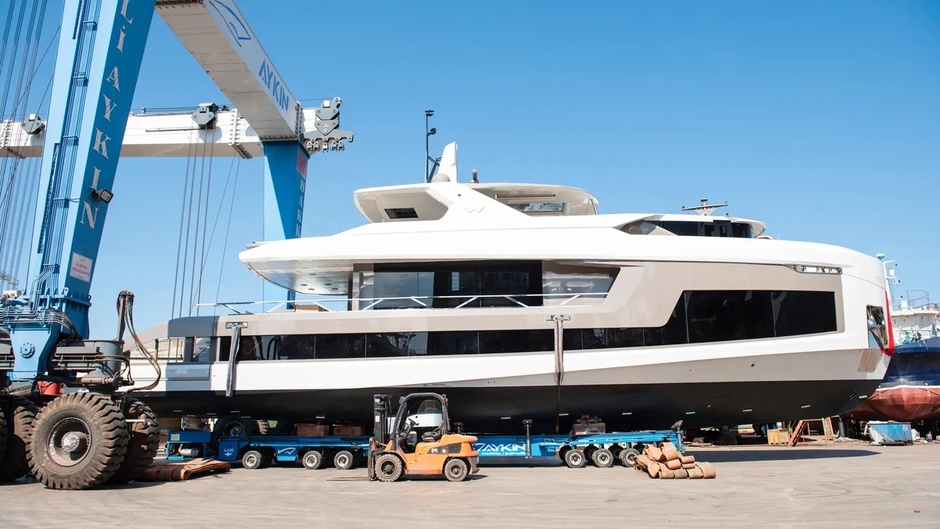 Waterlily: Mazu Yachts introduces the 28.4-metre Waterlily, the first Mazu 92 DS model. With a steel hull, she represents the entry-level edition of a new semi-displacement series.
Arcadia A96: Italian shipyard Arcadia presents the 29.3-metre A96, blending the manoeuvrability and speed of the Sherpa range with the large volumes typical of the brand's A range.
Yachts and Vessels Over 30 Metres Long at CYF2023
Extra Yachts Mini K2: The 30.1-metre Mini K2 is the newest hull in the Extra X99 model range, a brand associated with ISA and Columbus.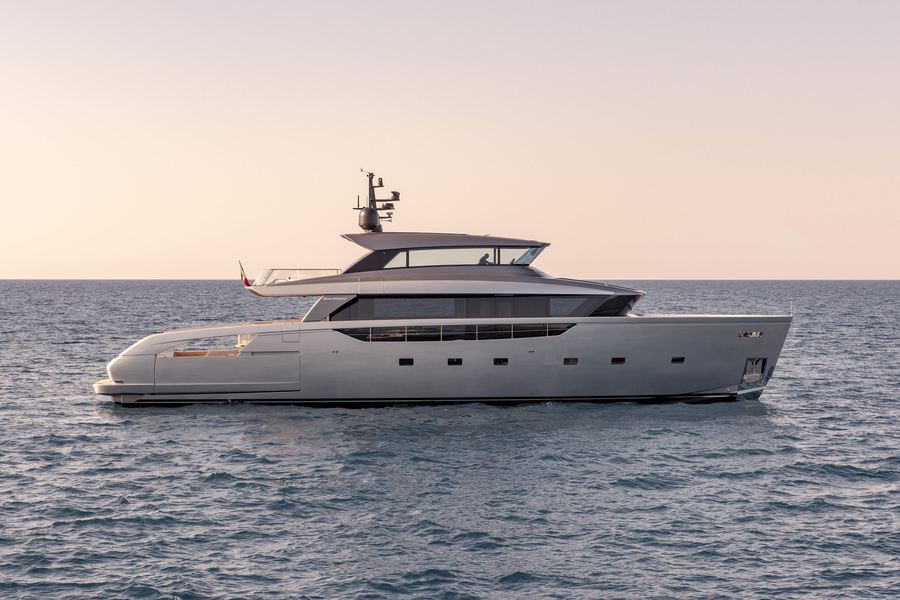 Sanlorenzo SX100: Onboard this 30.5-metre crossover yacht lounge spaces merge seamlessly with the sea, fitting perfectly into the SX range by Sanlorenzo.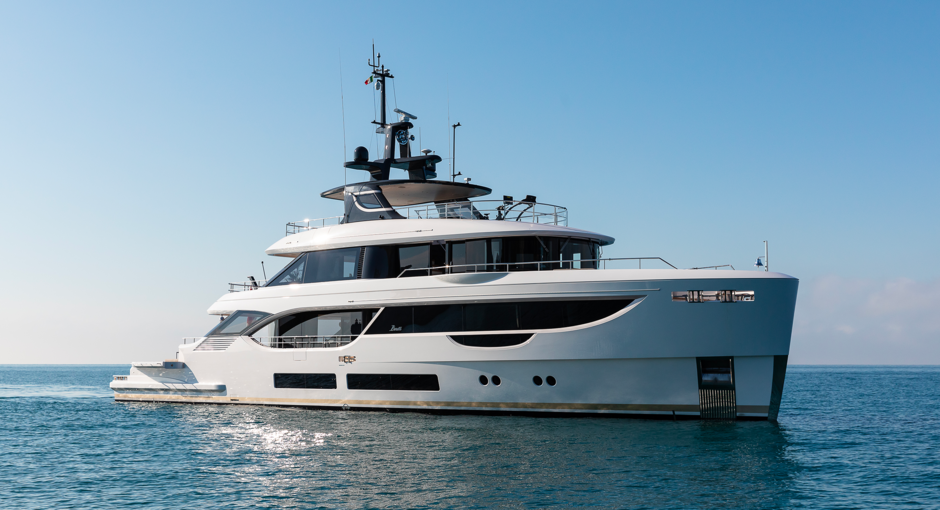 Benetti Oasis 34: A 34-metre yacht designed for extended stays on board, featuring a large pool integrated into the stern.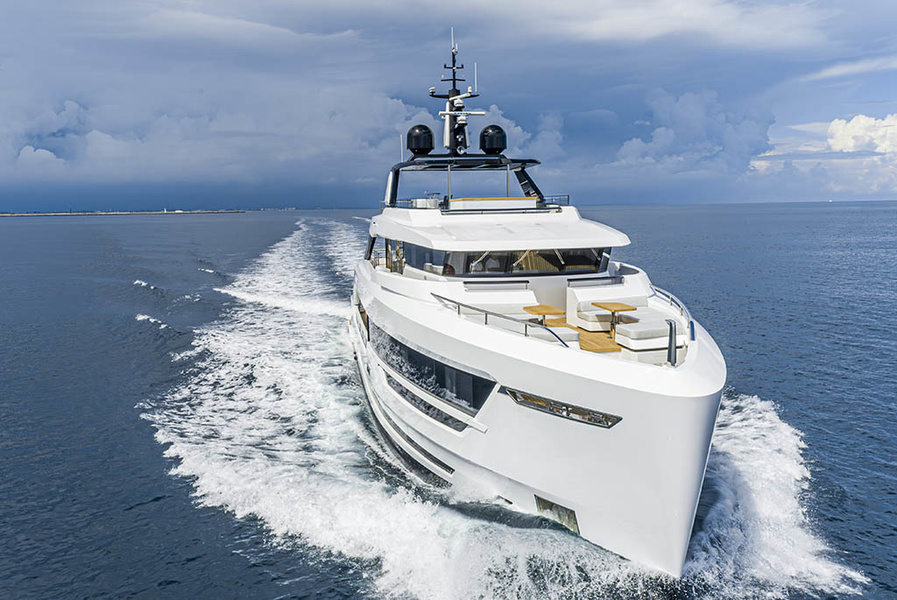 Ducale 120: Ocean King presents the 36.2-metre Ducale 120, focusing on high volumes and generous alfresco areas.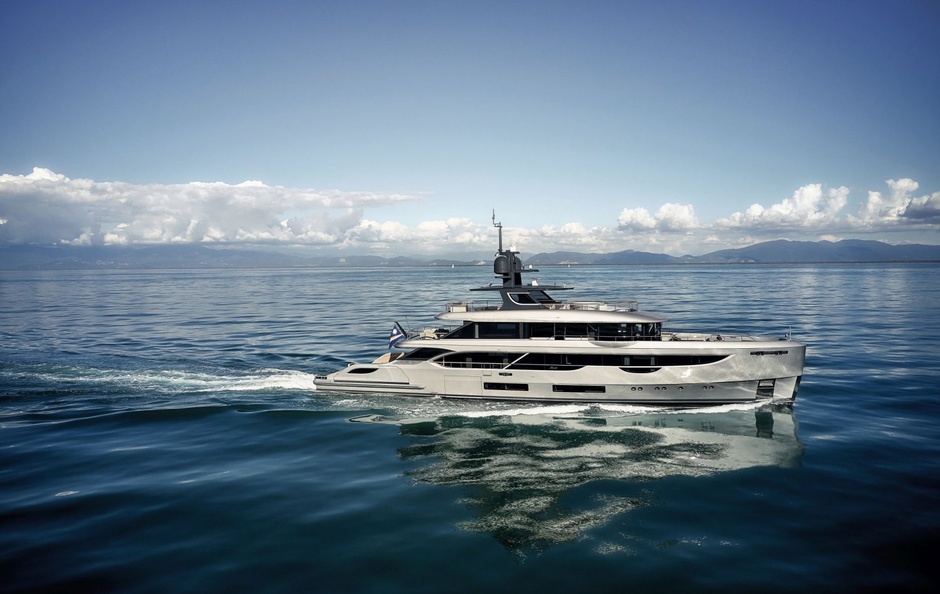 Benetti Oasis 40: A 40-metre yacht designed together with RWD studio offers uninterrupted flow from the main lounge to the water.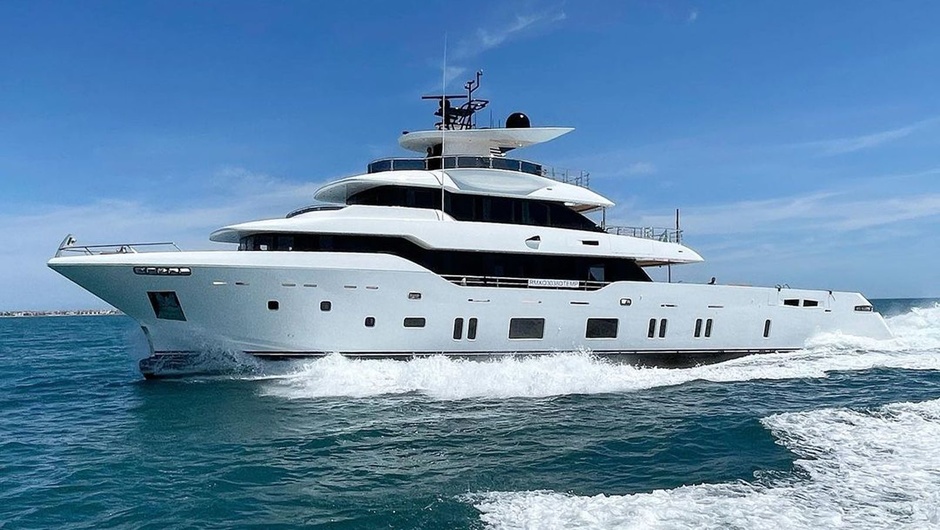 Canados Oceanic 143: The 43.4-metre flagship of the Oceanic line emphasises expeditionary luxury with the speed of a fast, planning hull.
If Not in Cannes, See Them at MYS2023
These five yachts will also be at the Monaco Yacht Show 2023: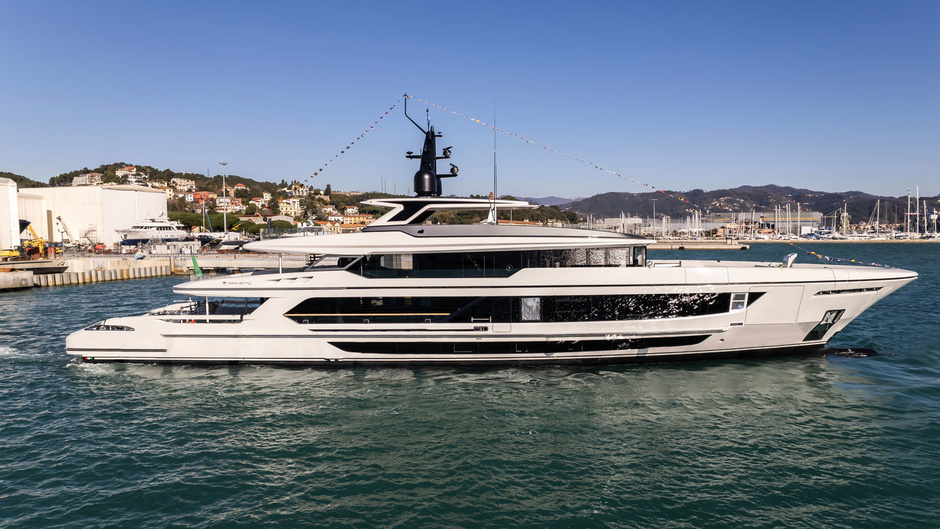 Baglietto Pachamama: Baglietto presents the 52-metre Pachamama, featuring hybrid propulsion, showcasing the shipyard's commitment to environmental consciousness.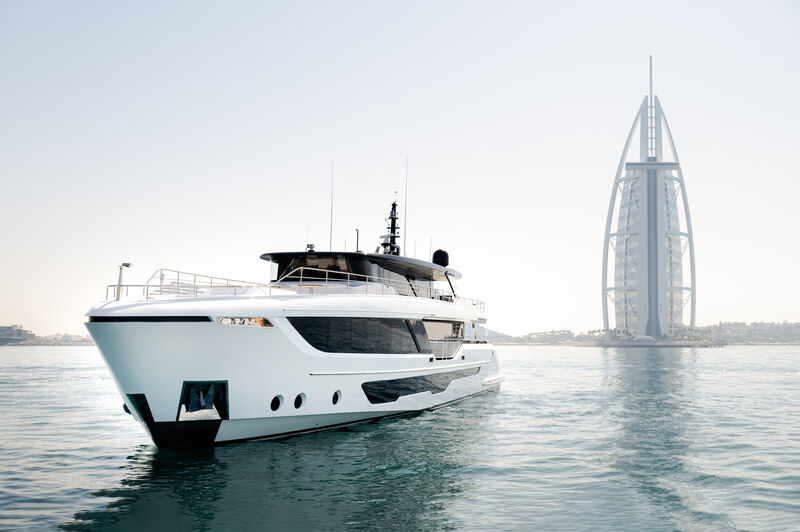 Majesty 111 Sandbank: Gulf Craft introduces the 34-metre Majesty 111, excelling in shallow waters and accommodating up to 12 passengers.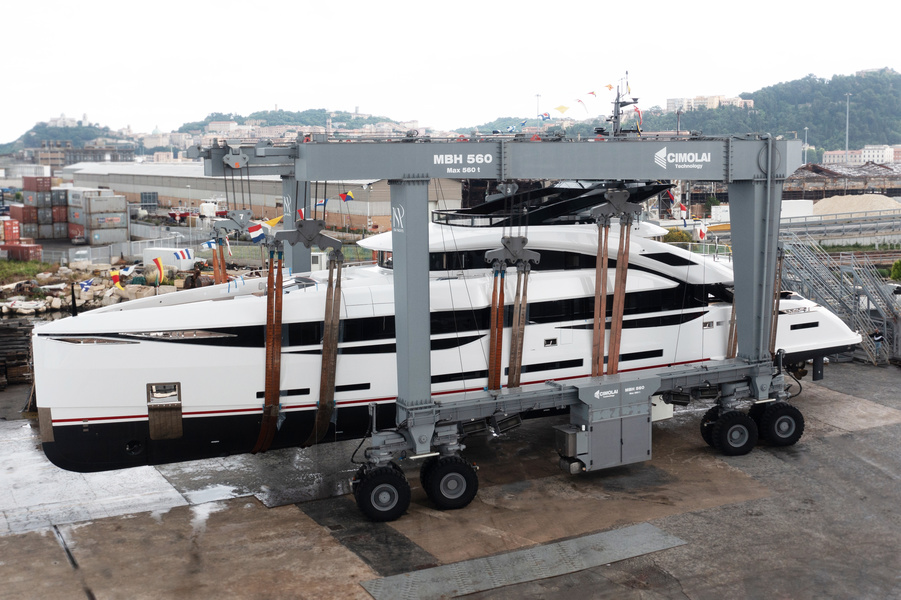 ISA UV II: ISA presents the brand-new ISA GT45 model, known for its sporty lines and plumb bow.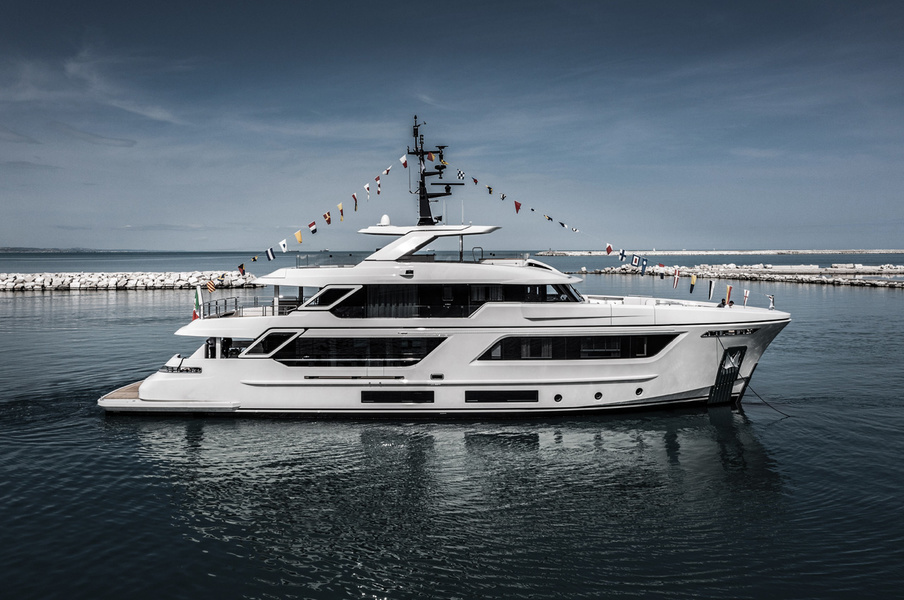 Stellamar: Cantiere Delle Marche unveils the 35-metre Stellamar, a testament to rugged elegance designed for luxury and expeditionary adventures.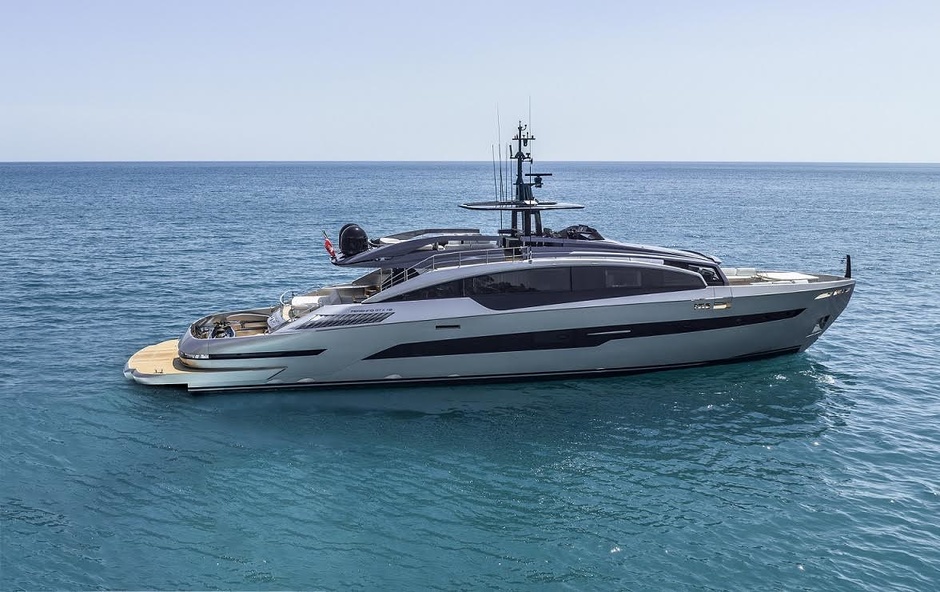 Pershing GTX116: The 35-metre Pershing GTX116 sets the stage for elegance, space, and exhilaration, featuring abundant open-air areas and a novel five-cabin layout.
What's next?
The show continues to evolve, offering the latest in motor and sailing technology, nautical equipment, and high-end services. This year's addition of a brand-new marina featuring small motorboats measuring 8 metres further underscores the event's commitment to innovation. What surprises will the future hold for the Cannes Yachting Festival 2024?