Today, when our interview with the national sailing team's head coach Natalia Ivanova was due to come out, the Internet was stuck with headlines: the WADA World Anti-Doping Agency suspended Russia from major international competitions for four years. It seemed that all our talk about preparations for the Tokyo Olympics, about hopes for several more Olympic licenses was crossed out. We called Natalia and heard from her optimistically:
Our sports managers are sure that everything will be fine and everyone will go under the Russian flag. I think they have reasons for that.
She urged you not to panic early and wait for the situation to resolve, adding that the team will continue to prepare for the Olympics in the same mode. Russia currently has 4 out of 10 possible licences in sailing: 470 for men and«RS:X for women and RS:X for» women. Another opportunity to win licenses in RS:X, «Finn , 49er»for men, 470, 49er FX for women and Nacra 17 for mixed crews will be presented to Russians at the World Cup in Genoa in April.
- Tell me, how many more Olympic licenses can Russia get?
- We're hoping to get one or two more licenses.
It was predicted that we will not have a large number of licenses. That's our reality at the moment. We do not want to take the most licenses, we do not chase them.
In Russia critical underfunding of our sport, there is not enough money for everyone.
Even in the last Olympic cycle there was a strategy not to smear the budget, but to concentrate all the resources where we can have a good result - on those classes where there is a coaching base, where we can afford the material part. And these classes are really making progress. And among the young ones, too.
We tried to fully prepare those guys who can fight for medals.
The others, we can say, got almost nothing, so it's hard for them to demand some result. You have to understand that.
Many countries with small budgets choose this path: do not chase after all classes. Some classes are very expensive, only countries with very large budgets can afford them, such as the UK, Australia, Netherlands. Several countries literally. The rest choose some 2 or 3 key areas and develop in them. Here we are, too.
- And due to what there is a difference in budgets? What do they do differently in the same UK that they have funding and we don't? Does it depend only on government support, or does something else play a role?
- Somewhere, for example, in China, it is the state support. It's where the government program works and the funding is entirely on the government.
There is a consolidated budget in the UK. The state gives something, but not as much as we do. We have state support at the proper level.
It is another thing that their budgets are mainly made up of sponsorship funds.
And we have no sponsorship at all, you might say. Why not? Because we have different laws in the country. They have big benefits for those who sponsor sports, and it's profitable for people to sponsor. We do not have any benefits, so no one is interested in giving away their money for nothing.
Such sports as soccer, hockey, biathlon are shown, and they are watched a lot in Russia. Accordingly, there is an advantage to place your logo, advertising. It is clear why people do it. Such kinds as athletics, rowing, sailing are not very popular in our country, and they do not broadcast so much. Accordingly, it is not profitable for anybody to sponsor.
All sponsorship is in a personal relationship: someone helped someone.
so, of course, there's not enough budget.
In England, for example, there is another phenomenon such as the lottery. They have made a national lottery in support of the sport. And this lottery is raising huge budgets. But it's got a different mentality, a different consciousness. It's where everyone in the UK participates all the time. Of course, it makes a lot of money. It's, you might say, even their main source of funding. That's it.
And we have only the state we hope for. The state helps us as much as it can. The Ministry of Sports supports, the Olympic Committee provides all possible assistance. But it is clear that sport is expensive, and we do not bring medals.
This is a vicious circle. The Ministry can't allocate a large budget, because it's hard for officials to explain why the sport, which hasn't brought in many medals so far, suddenly received such money.
«If you learn to swim, we'll pour water into your pool.
You come to the office, they tell you: Give «us medals, we'll give you all at once. And how do you give this medal if you can't get it? That's how, unfortunately, we walk in a vicious circle.
Until we have strong support, it will be hard for us to compete. And it will be harder and harder and harder, because the classes are expensive all the time. Now on 2024 the program has already changed, have introduced new disciplines, and they are much more expensive.
For example, they've introduced an offshore. It's a long race - 3 days, 2 nights. Crew is mixed - man and woman. These are other yachts, bigger ones. The first championship has already been held and €15,000 is just the starting fee for the participation, plus the budgets for flights and accommodation are added.
And we need a lot of these regattas. It will be very expensive. By comparison, the average entry fee for the 470 class is €300-400.
Of course, we already know that it will be absolutely hard for us to pull this off, if at all possible.
What we hope for: we have a very fast development of yachting as such in Russia. The wealthy people can afford to go in for this sport. They are interested in it, they are getting professional crews.
- As, for example, Igor Rytov?
- Yes, exactly! We really hope that they will be interested in the Olympic discipline, and they will be able to realize themselves in this way.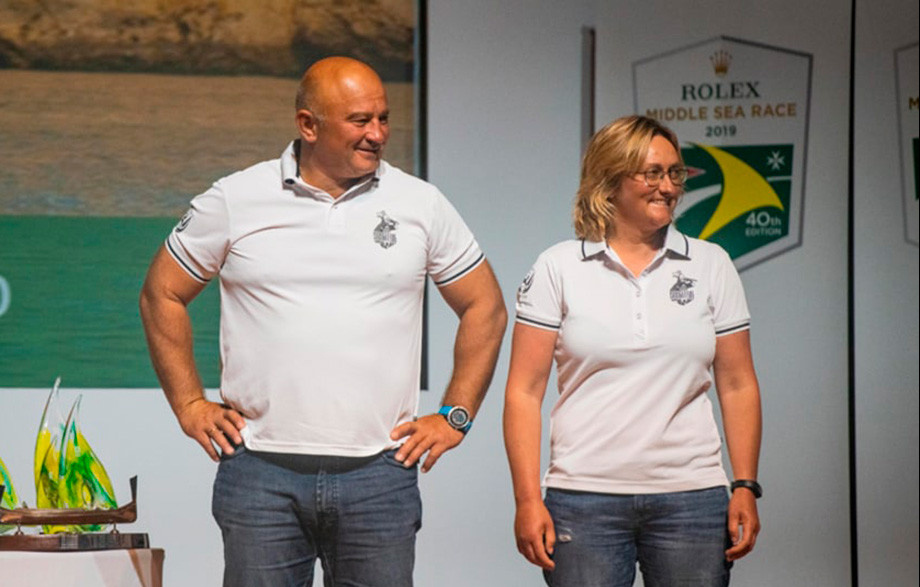 In the sailing board, where we now have the results, for 2024 chose a foyle. This will also increase the price, because we will need specialists who will work with these foyles, with these materials. Here, too, it is not yet clear how we will raise all this.
About kite originally thought: «Ah! The kite will be inexpensive, because it is convenient to carry in the plane, there is no need for special training . No. Now, as soon as it became an Olympic class, the prices have already gone up, and it is clear that this is absolutely not a cheap pleasure. It's not going to be easier. And we need to change something, otherwise we will only have a drop in the result, no matter what we do.
In the kite we have Lena Kalinina, Denis Taradin, Lera Garashchenko, who show high international results. We've got it. Naturally, since it is now an Olympic sport, the competition will increase dramatically. Naturally, we need to make every effort to consolidate our leadership in these classes.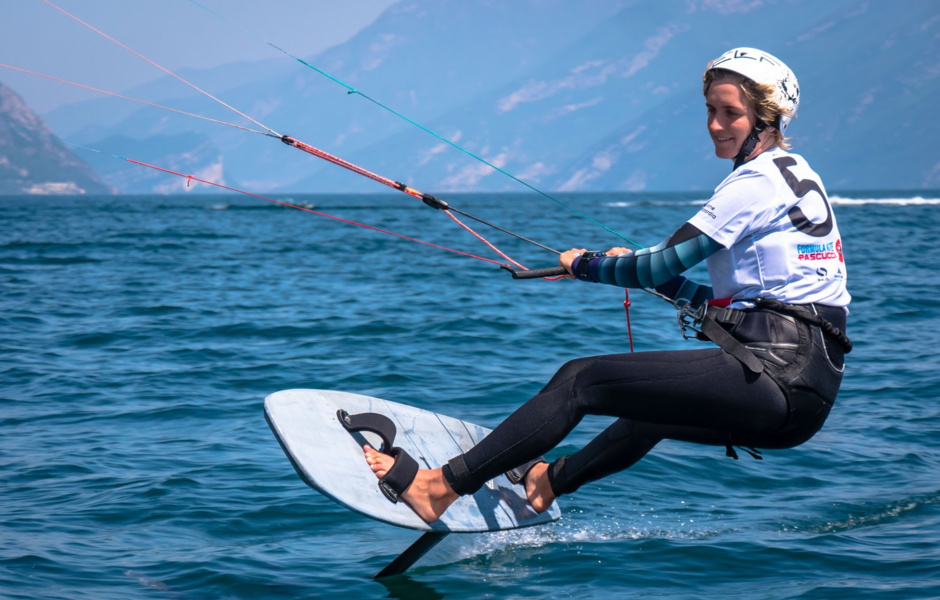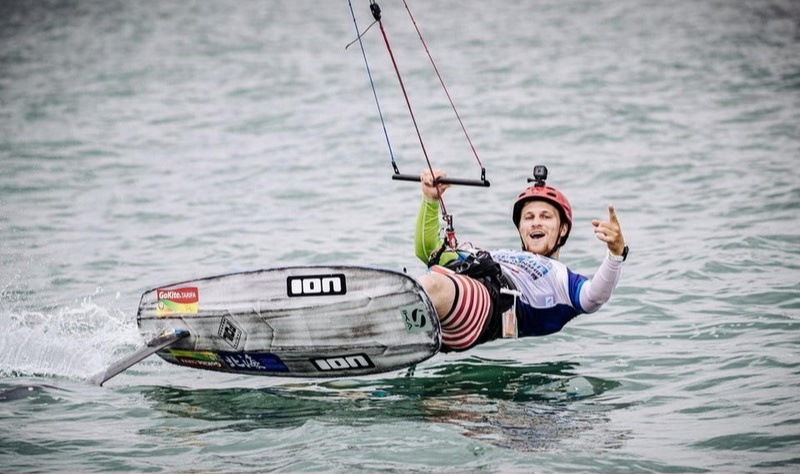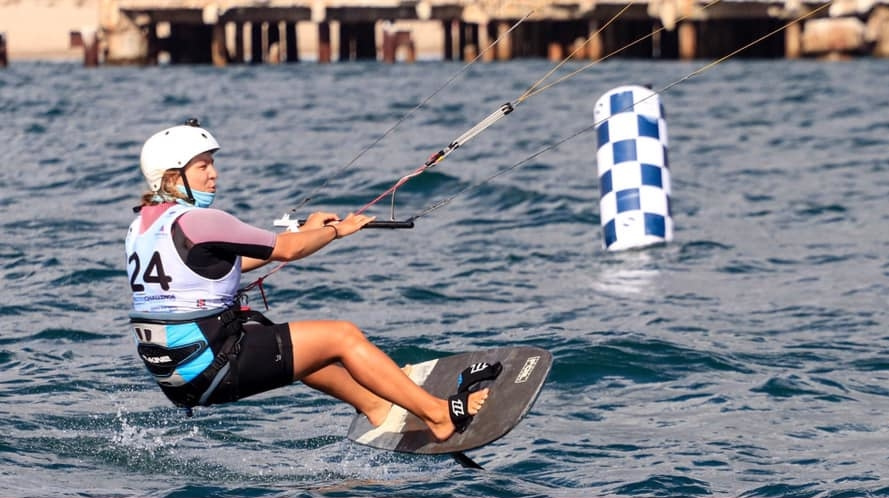 - What can I say about Finn? «In 2024, this class will no longer be at the Olympics, but the class association is trying to bring it back into the program. Including at the General Assembly of World Sailing were performances, which, however, have not yet changed anything.
- Well, that's okay.
Of course, everyone fights as hard as they can, but they don't have a chance.
It's been known for a long time that «Finn» will be gone, and they fought it as much as they could. It's the oldest class in the Olympic program, he's been in it the longest. And the boat is nice, it's nice. But time is running out. Apparently, the trends are such that there are other demands. For a beautiful picture, for something else you need other classes.
It's really a pity «Finn» won't be here, because it's essentially the only class where men who weigh more than 85kg could perform. And there's a lot of them. Now they have nothing to perform at all, and, you might say, sailing for them is almost closed.
- If we talk about licenses in classes where Russia has not yet received a ticket to the Games in Tokyo. Our men in RS:X almost got...
- They missed a few points. And«Finn. Also a two female 470.
«We didn't even set Finn» the goal of getting a license. We didn't think they were claiming it. I mean, naturally, we always hope. But based on statistics,» we had the «Finn class quite far from the license field and they had very little chance. However, our leader in this class Arkady Kistanov performed very strongly at the qualifying regatta and almost got there.
- At the World Championships in Nacra 17, 49er and 49er FX, which took place December 3-8, we did not get into the gold fleet. After qualifying races our teams were in 35-45 places, we could not claim for one of 4-6 licenses in each class.
- Nacra 17 did not take at the World Championships, but nevertheless, they still have a chance in Genoa. The 49er will be harder. It's almost unrealistic in there. 49er FX isn't easy either.
But the results at the World Championships were expected and predictable. The guys don't have the proper training to provide. For example, they have now sent a set of material to the World Championships, and were without boats for 3 months. They have not been training for 3 months before the World Championships.
Everybody has two boats, and we can hardly afford even one. It is very difficult to compete in these classes, because the material part is very expensive. These are the most expensive classes.
But the guys are, the guys are good, the guys are trying. The athletes themselves are good athletes. They lack a budget, to be honest.
Always hoping for a miracle, we would be very happy if we did something. But the miracle didn't happen. It's a natural thing.
- At the same time, the girls from 49er FX class, Zoya Novikova and Diana Sabirova, took 11th place at the Oceania Championship, which took place in the last week of November in the same water area of New Zealand.
- Yes, they were pretty good. But I guess there's not enough experience, either. It is one thing to compete when nothing depends on the result, another thing is when you have the most important competitions. This pressure is psychological. Maybe they couldn't handle it.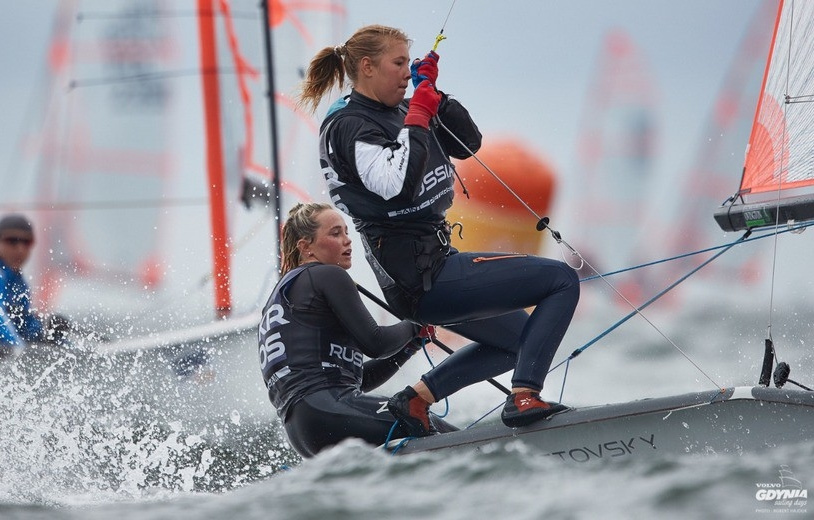 I have not yet talked to their coach, I do not know what is going on. I try not to touch them now because they have something to do. Then we will analyze, talk to each other, determine where we will go next. But they also have a chance in Genoa.
Not all at once. The 49er and Nacra class are really lacking in level. In the 49er FX class, Zoeya Novikova and Diana Sabirova have a young crew , which is progressing very quickly, constantly showing very good dynamics: from competition to competition better and better. They have everything, in principle: very good training, their region (St. Petersburg, itBoat) very well supported and coach good at them. Girls try.
Before that, just two years ago, there was no one in this class at all. There was just no crew at national team level. Some girls went to competitions, but the last places were occupied.
Now Zoe and Diana have already made a breakthrough. They've just moved on from kindergarten and just haven't had a chance to ride in it yet. You can see that the process of adaptation is going well, just time is short. It will take not one and two years until you become leaders.
They have the excitement, I think the next Olympics will be their Olympics.
And now, while they are gaining experience and skills.
- If we talk about those classes where we already have a license, what are the expectations on the results of the Olympiad itself?
- We expect high results from them.
The leader of the team is Stefania Yelfutina, who was a bronze medalist in the RIO (class RS:X, itBoat). She's going quite well. This year she showed her best result at the World Championships. She's never been fourth before. She's getting in shape.
Of course, we hope that she will qualify for medals at the Tokyo Games.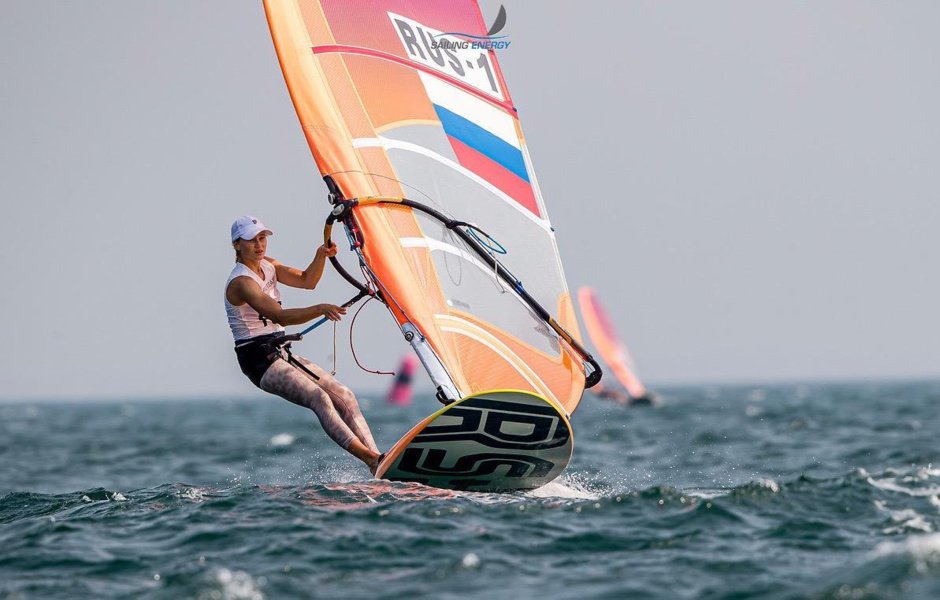 Also class 470, men. During this Olympic cycle, they were repeatedly in the six at the World Cups.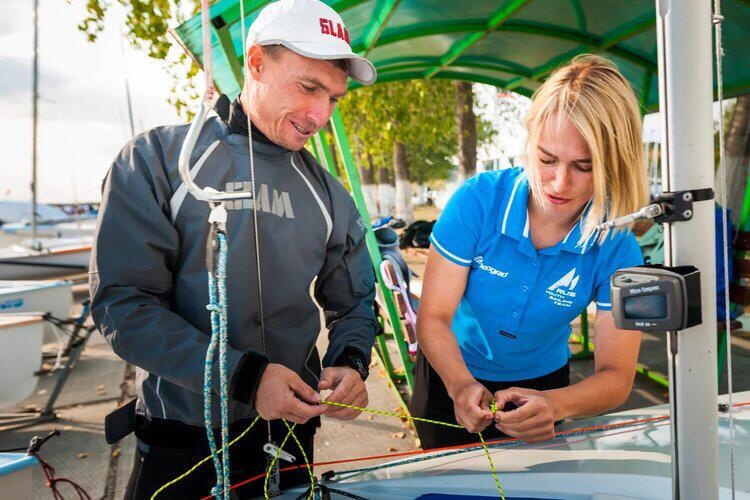 They've already competed in three regattas in the Olympic water and they've shown very good results in all these regattas. This means that they feel very comfortable in this water area, in this wave, in the wind.
They were the fifth in the pre-Olympic regatta (Pavel Sozykin/Denis Gribanov, itBoat), and it means that they are quite able to fight even for medals.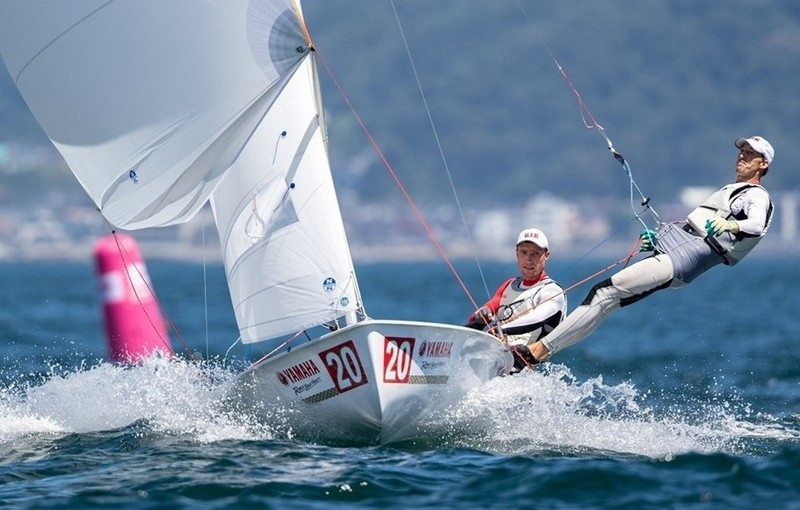 What a class laser«, male»loner. Sergey Komissarov - team leader at the moment. License taken, making progress. But there is no stability: can perform well, or can perform very badly.
- Yes, Sergey himself complained that it is not yet possible to record the results.
- Well, let's hope it all fits together. Chances are there. But this year he needs to work very well, get together. He's showing good results from time to time. - -
If he does not have any breakdowns, he can fight for a place in the six, if not for the three. Basically, he can do that. For the «laser» class, it's a very high result. It's never been like this.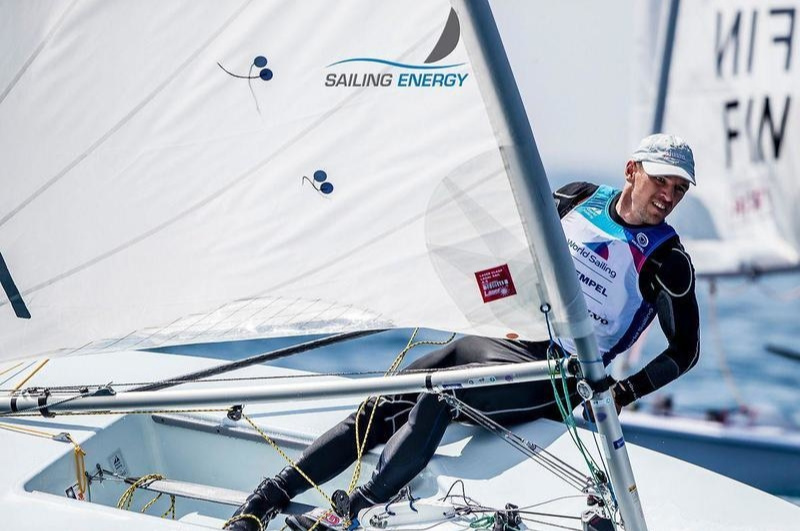 In general, the level in this class is growing now, it is much higher than it was before us. The guys are on the right track. But it doesn't happen right away, it takes time. Sergiy trains well, effectively, with a good coach, in a good group. Everything goes as it should. But, here, the question is whether he will have enough time to solve the difficulties.
The girls have a license in solitary too - in the laser «radial class. But they're far from getting medals. And even up to a dozen.
But the girls are very young, they still have a chance. They're still juniors. Katja Zuzina is no longer here, but she is young too. Masha Kislukhina, Lera Lomatchenko took the second or third place at the world championship in Olympic yacht class. This is really the potential for a good performance in 2024.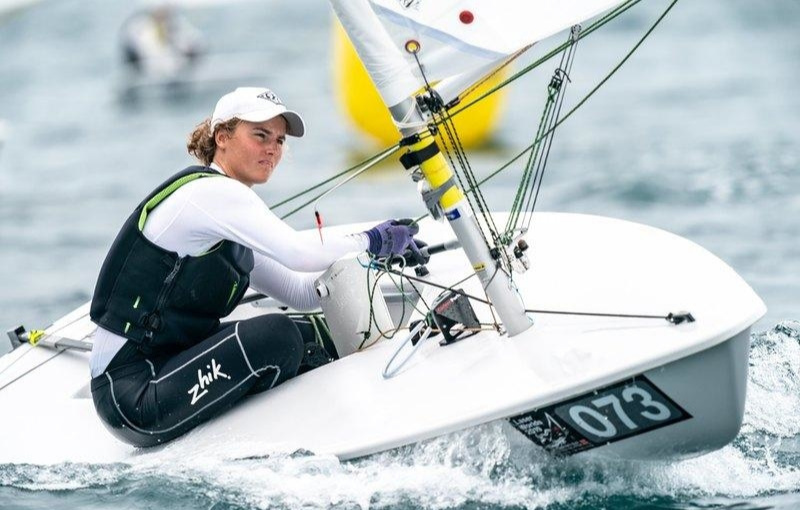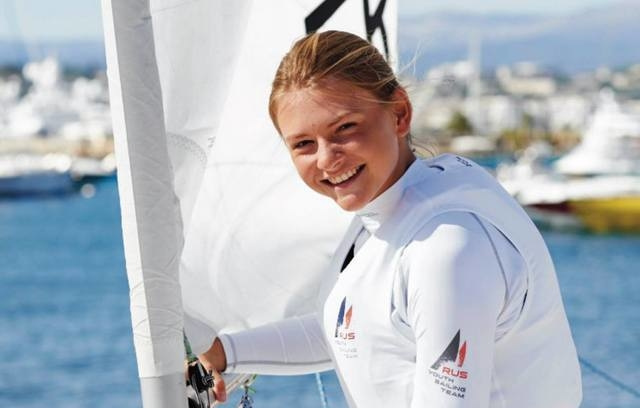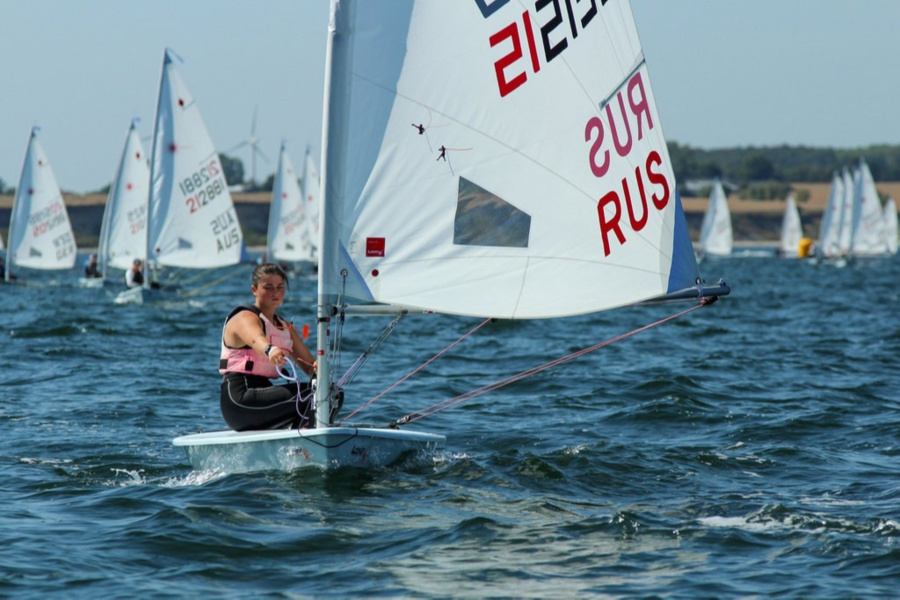 At this Olympiad we, in principle, do not count on any high result, but by 2024 they all have all chances to prepare well.
They have everything for it: both perseverance, and diligence, and, most importantly, internal competition - the most important thing that is missing in many other classes. Several girls are constantly «being pushed» for the right to be the best. We hope that they can realize their potential.
We get new stars all the time. And it just so happens that we have girls for the most part now. The general trend in the world of yachting is now towards gender equality, and we do have more and more girls. That's probably not bad.
In RS:X there is Yana Reznikova, who was presented with the Russian Yachtsman«'s Award of the WFPS on December 2. The girl won the world championship this year. Very strong result.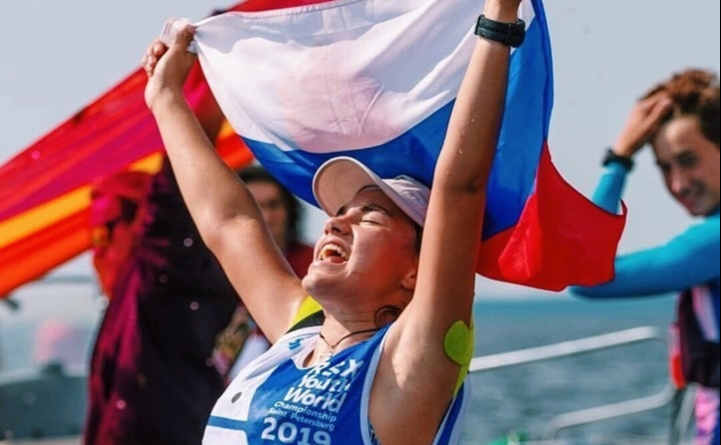 The stars are on fire. It is very good! Now the main thing is that we can support them.
- And who are our main rivals? Are there any countries with which we are constantly close, or once in a while do not have?
- Once in a while there isn't. There are obvious leaders that we do not reach far: the Netherlands, the UK, Australia, China. These are such powerful leaders, who have very popular sailing in the country, very large budgets, a long and reliable system that constantly gives out new and new athletes, starting with children's schools. They do not have a generation gap. Some leave - new come at once. With them, of course, it is very difficult for us to compete.
With everyone else, in principle, it is possible. France, Spain, Italy, Poland, USA - they are all close to us.