Fire broke out on Friday morning 14 September at the Lurssen shipyard in Germany. For an unknown reason, the 100+ category megayacht, which was being completed in the Lurssen construction hangar in Bremen, caught fire. The fire engulfed all three of her decks.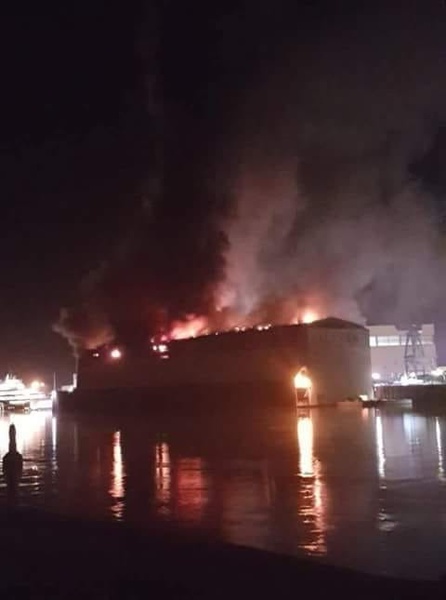 More than a hundred firefighters, between 35 and 40 vehicles and a fire-fighting boat were called in to extinguish the 130m long and 30m wide hangar.
Because of the acrid smoke, residents in nearby areas were advised not to open windows and doors, and to turn off ventilation and air conditioning systems.
As of now, the fire has been brought under control and the danger of it spreading to other Lurssen buildings has passed. There were no casualties.