Korean designer Chulhun Park and luxury yacht builder Palmer Johnson have revealed details about the design of the 229-metre megayacht Valkyrie, the DailyMail reports.

Imagine this: the Valkyrie is longer than two football fields or the length of a chain of 24 buses parked against each other! Losing «to the Titanic» is only 40 meters.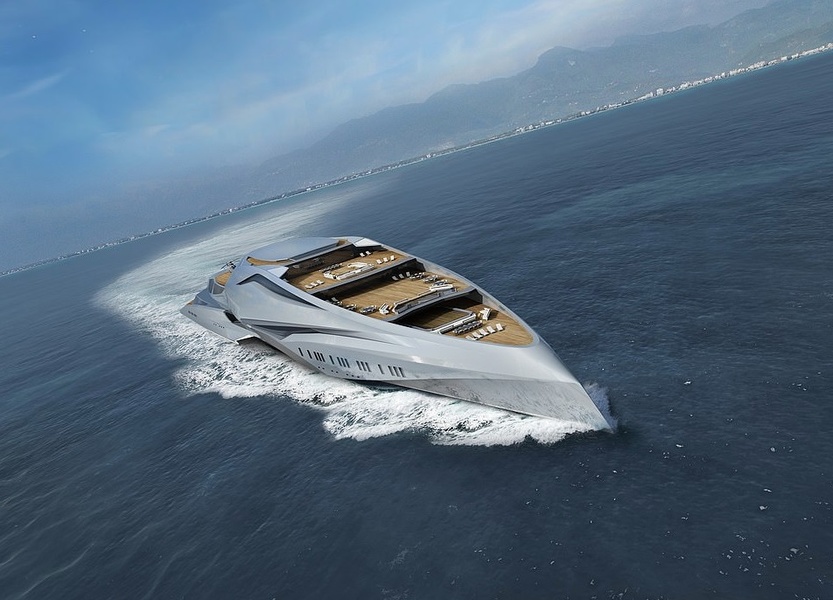 The hand-crafted Leviathan can accommodate 52 guests and 92 crew members. Apart from the restaurant and theatre there is even a casino and an art gallery.
The immense yacht is fast enough to reach speeds of 25 knots.
«The Valkyrie project was my graduation thesis, supported by Palmer Johnson during my studies at the Royal College of Art in London. It took eight months to complete. When I decided to become a designer I noticed that most yachts were white and layered like wedding cakes. So I was determined to design a unique boat that would stand out from the rest of the fleet»," says Chulhun Park.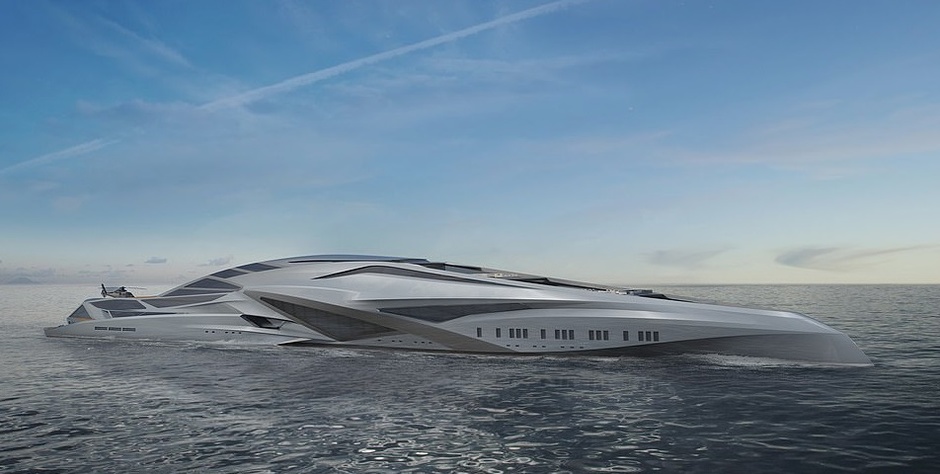 It is reported that despite several interesting proposals, the contract has still not been signed, and therefore it is unknown whether «Valkyrie» will ever be built.
If the project does come to fruition (in aluminum and carbon fiber, as envisioned by the creator), this boat will be the largest private vessel ever launched. The cost of «Valkyrie» corresponds to its colossal size - it is said about $800 mln.
The viability of this ambitious project raises serious concerns not only because of its size and indicative price. For example, Chulhun Park is positioning «Valkyrie» as a public domain.
«Most people think superyachts are the exclusive property of billionaires who want to show off their wealth»," the designer rightly points out.
Chulhun Park dreams that his brainchild will serve as a kind of floating entertainment center.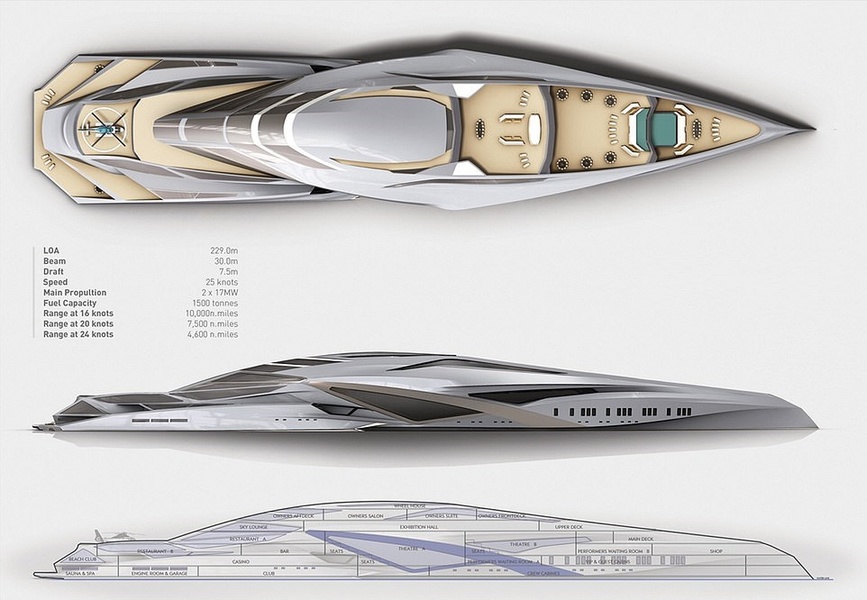 To date, the unequivocal record holder in terms of length remains Azzam, the yacht owned by Khalifa bin Zayed Al Nahyan, ruler of the United Arab Emirates. The giant 180m Azzam is no joke either.